Cottage Latches: Left Hand Or Right Hand?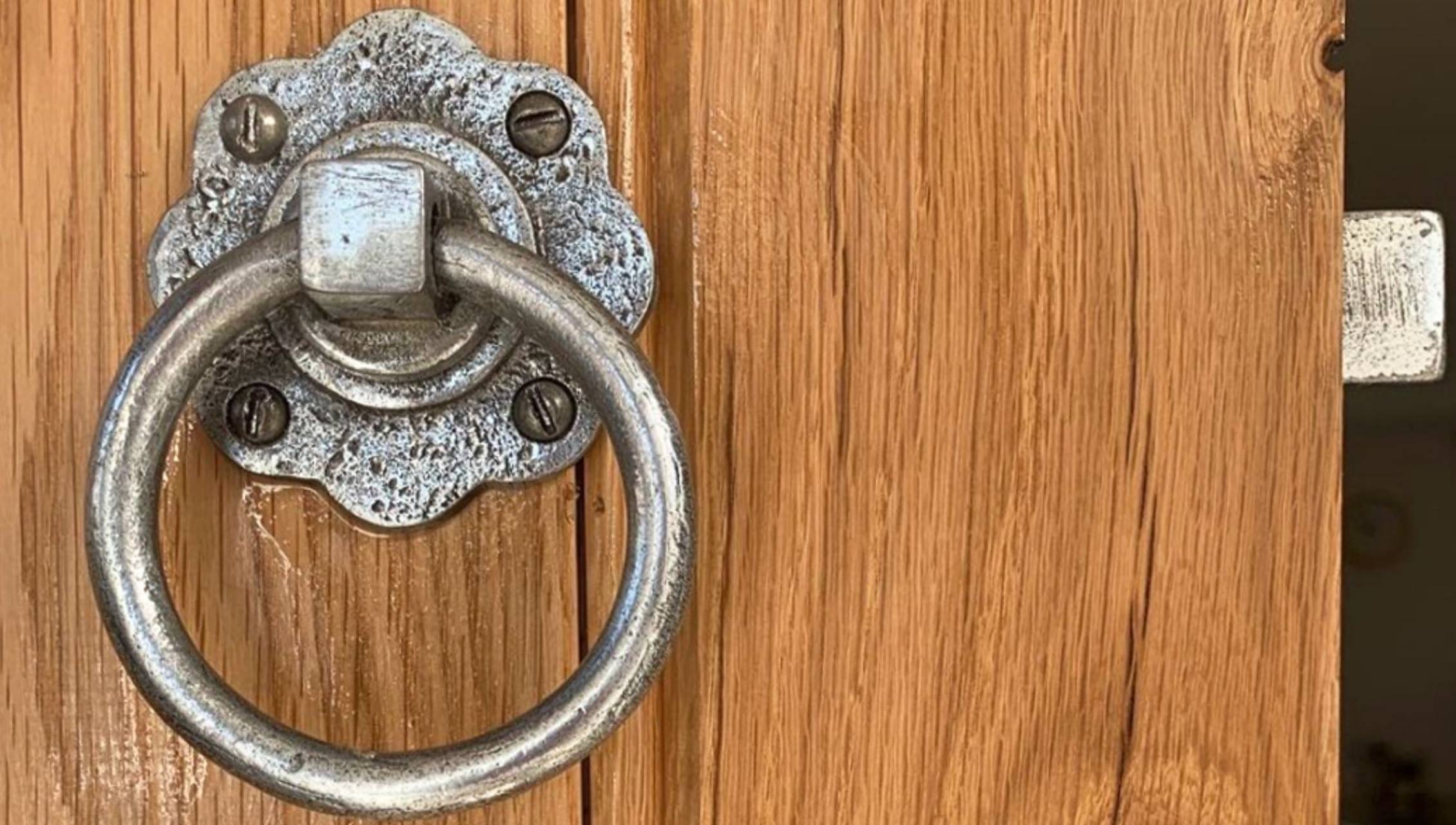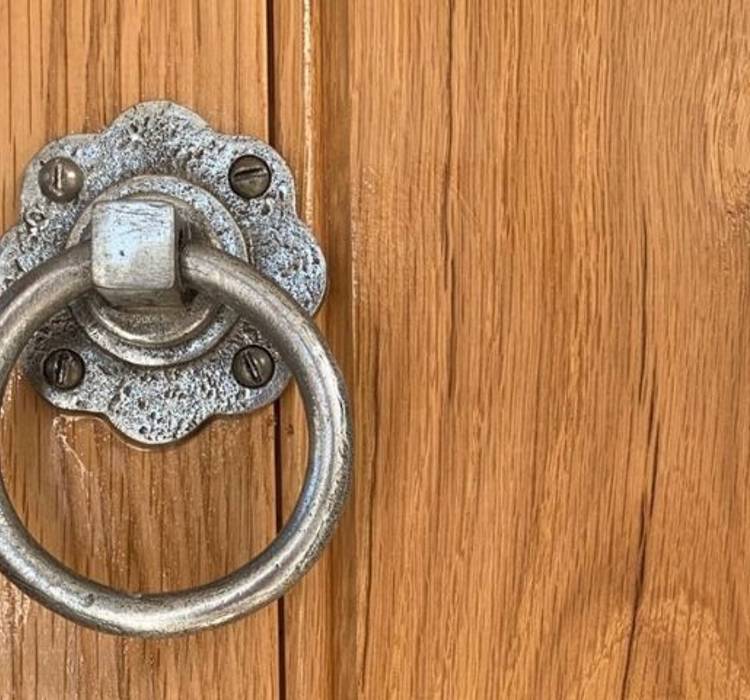 Choosing Left or Right Handed Cottage Latches
Hand forged cottage latches are designed for right hand and left hand opening doors. These simple ring turn latches are available in black beeswax and pewter finishes. A great choice as an alternative to a thumb latch.
Deciding which handing is needed for your door can be confusing, so we have produced a simple guide to help you.
  See HERE to view a larger version of this latch handing guide. 
Right Hand Latch
Imagine you are standing in front of the door, on the side that opens towards you. If the hinges are on the left-hand side you will need a Right Hand Cottage Latch.
Left Hand Latch
Again, stand in front of your door, on the side that opens towards you. If your door is hinged on the right-hand side you will need a Left Hand Cottage Latch.
General Info
Hand Forged Cottage Latches have a cast iron back plate with hand crafted mild steel components. The black beeswax latch is a traditional choice and has a black powder coating with a layer of protective beeswax. The pewter cottage latch offers more of a contemporary look and
The cottage latch has three parts:
keeper plate
ring turn handle
main plate with latch bar
Supplied with a mortice bar and coach bolts, the latch is surface mounted to a door and is easy to fit. See our full range of Cottages Latches HERE. Co-ordinate with matching Hand forged Hinges.

Please note: The latches are not suitable for outdoor use, as the black beeswax and pewter finishes are not UV or rust resistant. For an external cottage latch see our Tudor Cottage Gate Latch.
Comments
Left or right handing? Tips on how to choose the right one for your door.
Read Article
Do you know when the first Suffolk Latch was created? Or the difference between a Norfolk and Suffolk...
Read Article