House Tours Extra: Renovating A Listed Property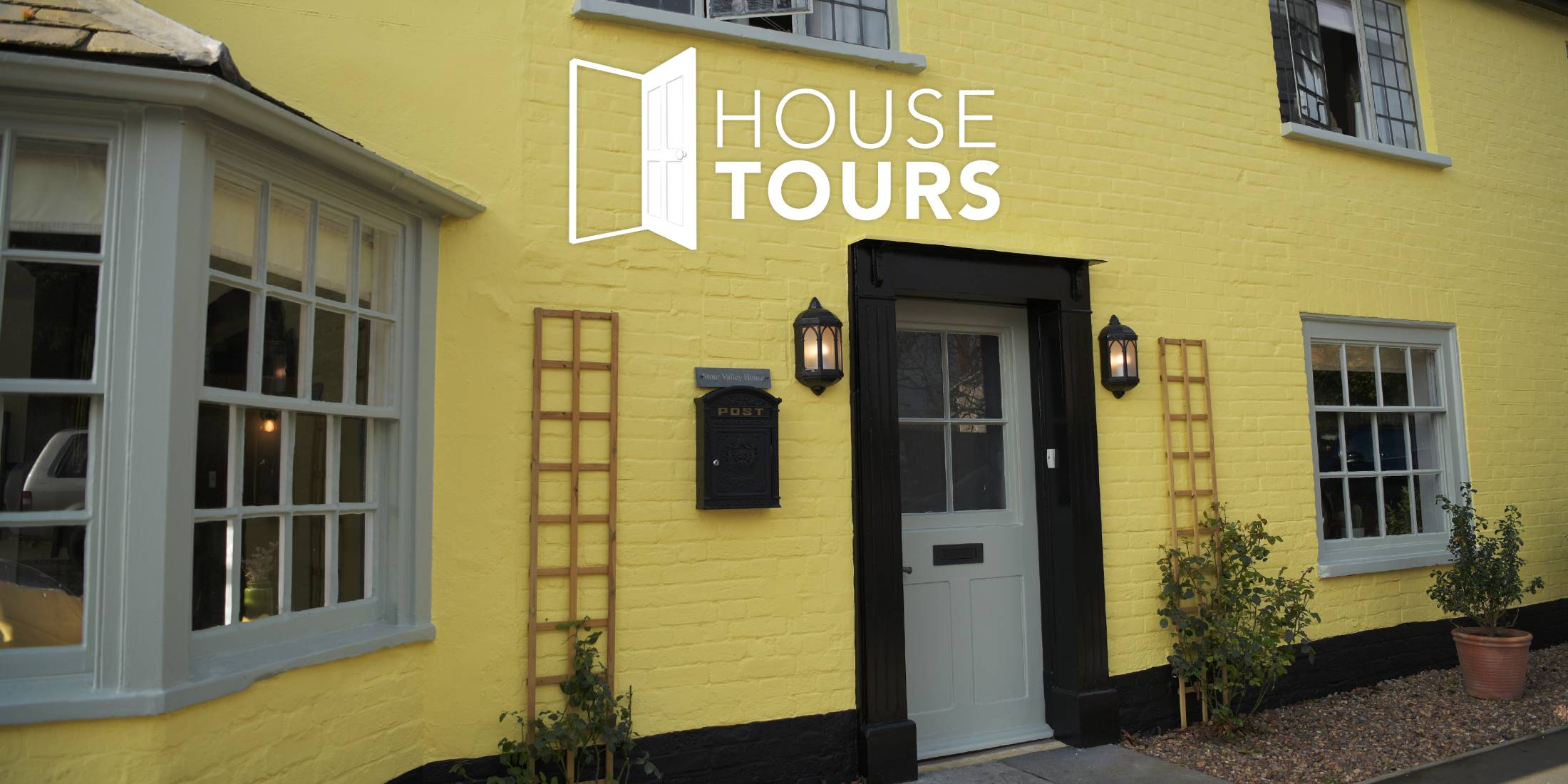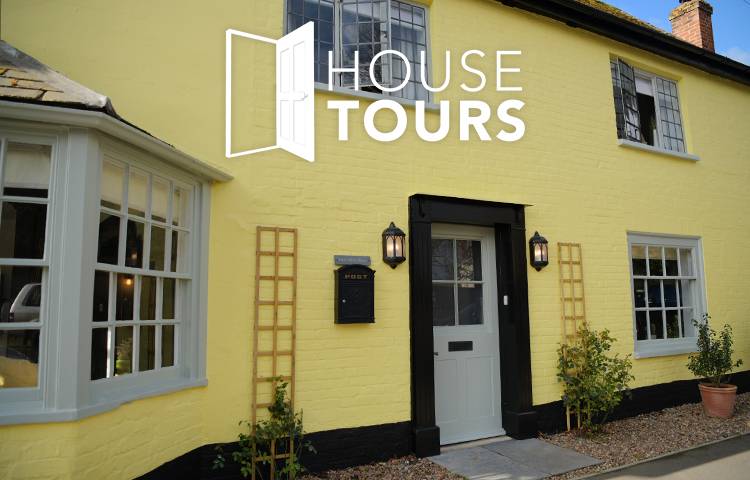 20 April 2022
Karen Angelico
Take a tour of this beautiful Grade II Historic Village Property, given a much needed makeover. Meet Sophie and discover tips on how to renovate a listed house.
As the pandemic struck, Sophie and Jack were living in London, about to complete on a brand new flat in Wimbledon. When lockdown was announced, and Jack was made redundant, their moving plans had to be halted. They decided to move in with Jack's parents in Essex until they could figure out what they were going to do next. Fast forward a couple of years, and they now live in a gorgeous listed property in rural Essex. A decision brought about by the desire to find a renovation project, to have more space, and to live in the countryside close to rail links into London. The house they found was in desperate need of some TLC. Situated in a small village straddling the border between Essex and Suffolk, the Grade II listed home is surrounded by beautiful country walks and stunning views.
Read on to discover more about their journey and find out tips and advice for renovating a listed property. Watch our exclusive interview with Sophie and have a look inside their converted Land Rover - a brilliant DIY job on a Defender 110, which is now the perfect weekend campervan!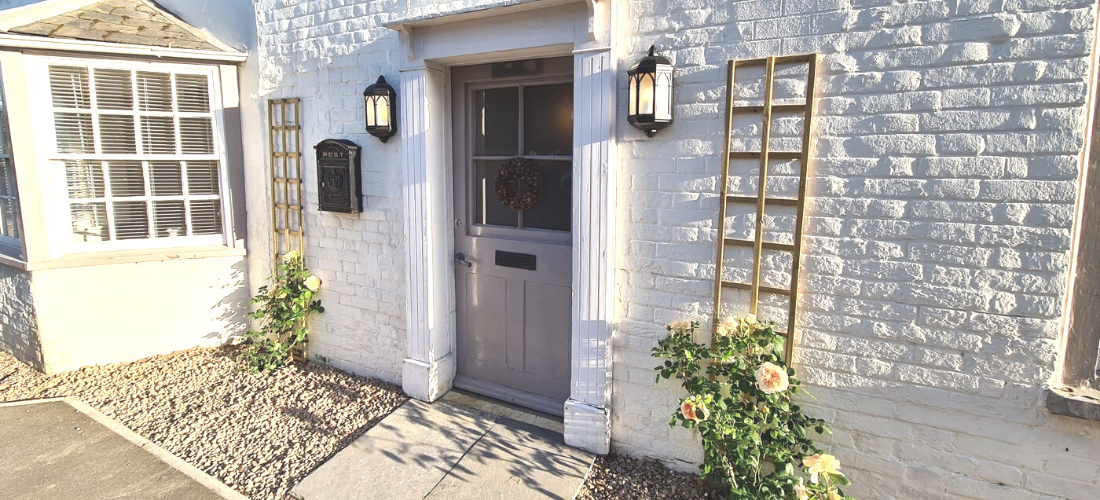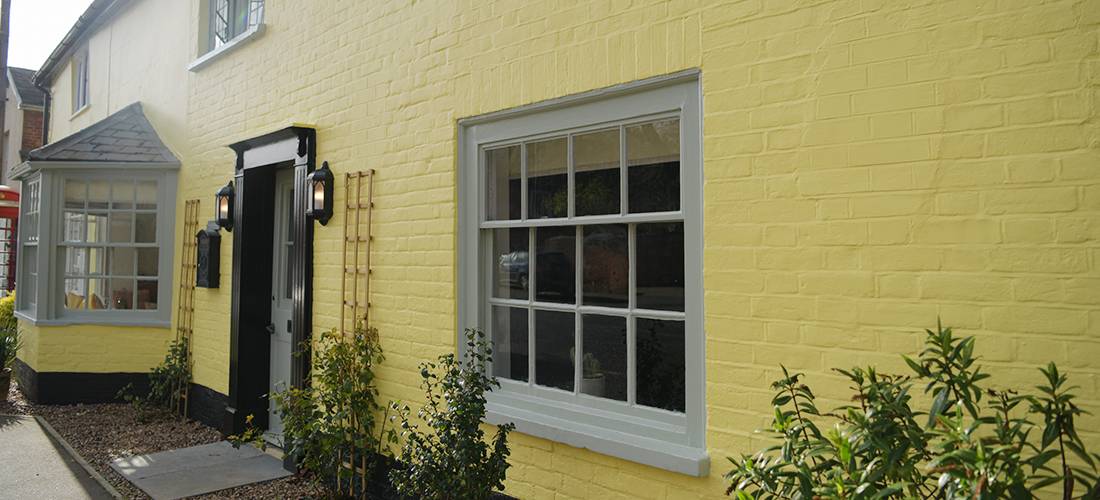 House History
The property was originally a pub called The Swan Inn. One of eight public houses, in what would have been an old industrial village. In the 1800s, the village had a tannery, brickworks, maltings and other small industries. A thriving village, changing throughout the decades, as the transport of goods moved from river to train.
Sophie has been fortunate in sourcing some early photos of The Swan Inn. Situated near the railway line, the pub would have been a stopping place for travellers and workers coming from Cambridge, Bury St Edmunds and North Essex.
With classic period architecture, the house has all of the features you would expect to see in a listed building: traditional sash and casement windows; beams; ledge doors; low ceilings. Parts of the building even date back to the 16th century! The pub closed its doors in 2013, was de-signed in 2014, and is now a classic village home.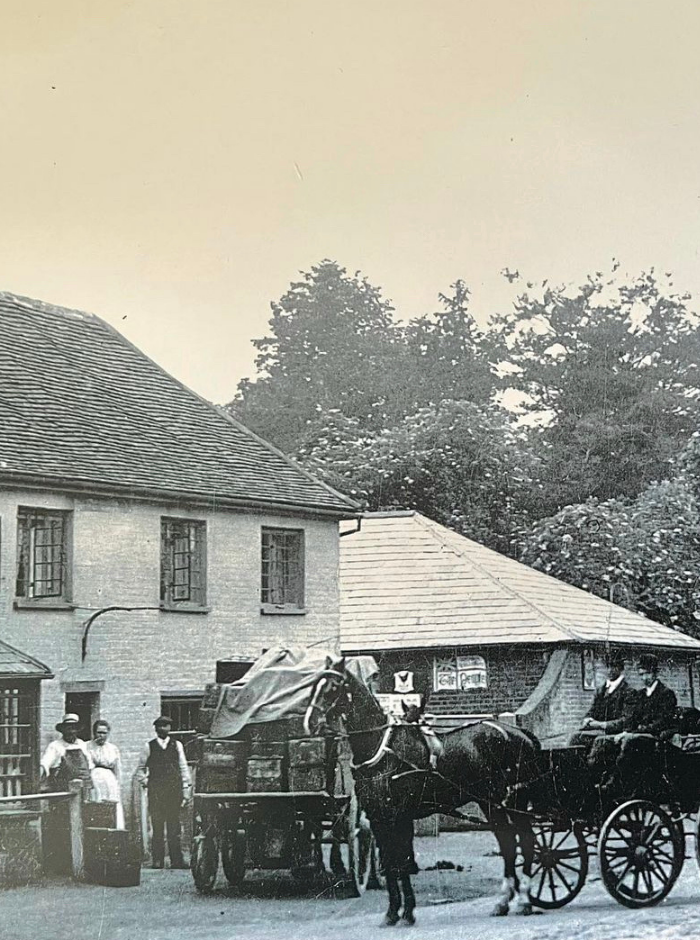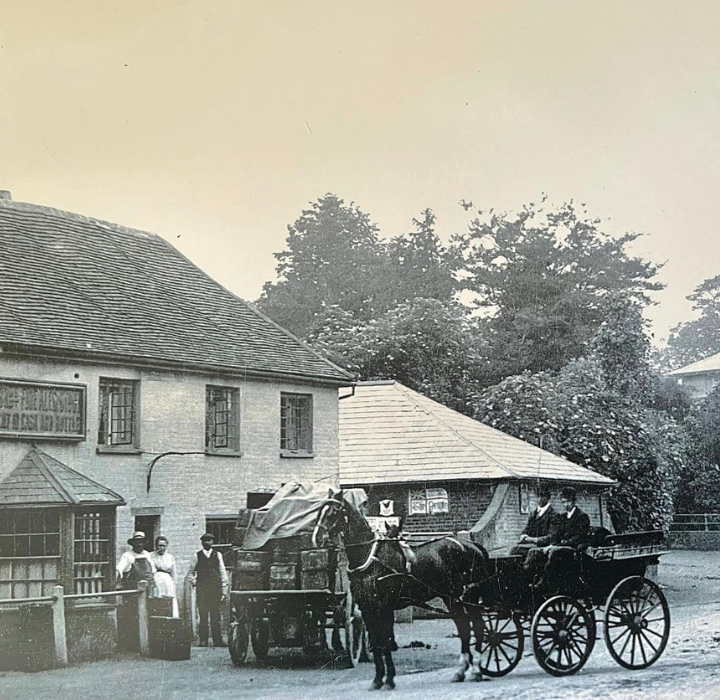 The Swan Inn (late 1800s/early 1900s)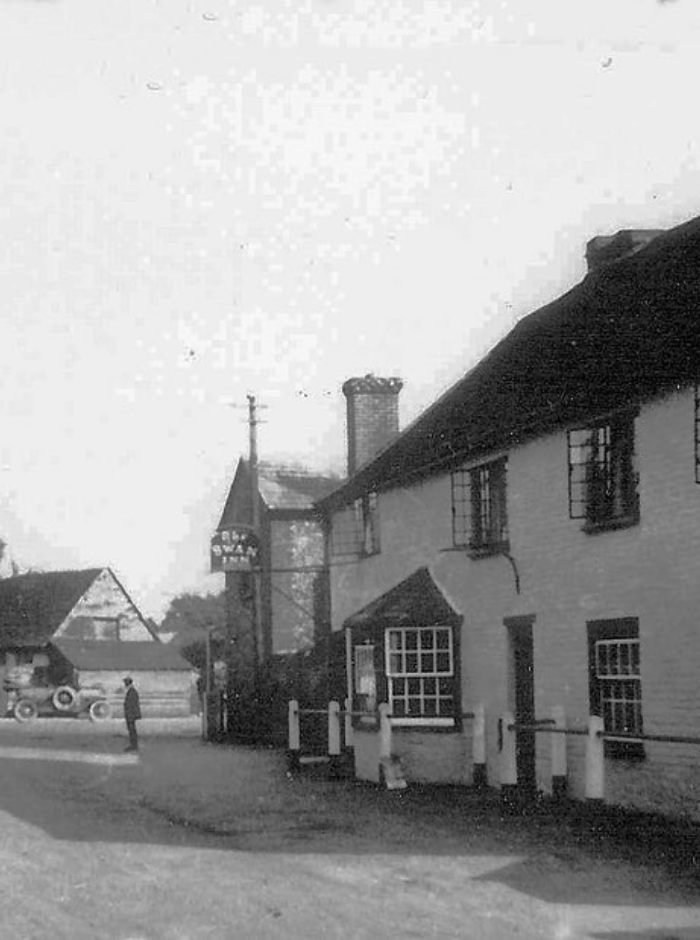 The heart of the village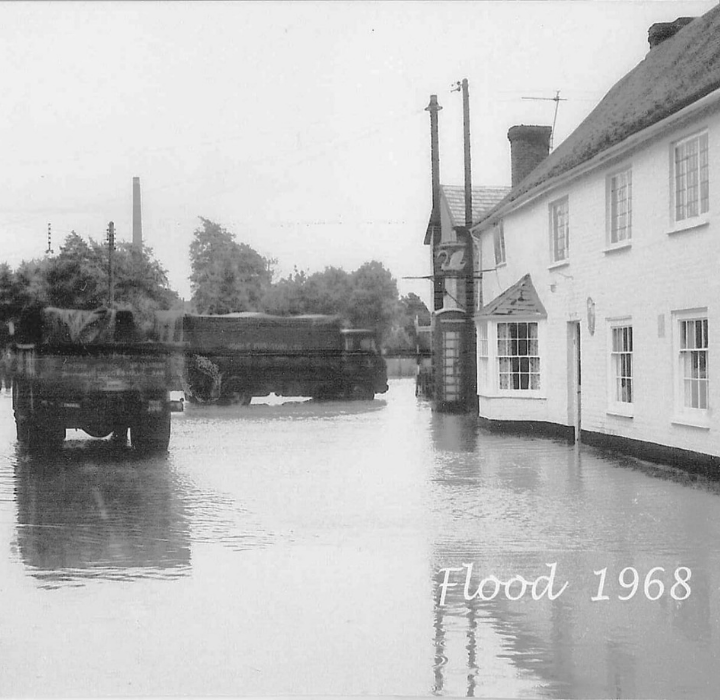 Floods of September 1968
Renovating A Listed Property
Often considered a daunting task, renovating a listed property needn't be something to shy away from. With the right research and knowledge, it can be completed on a budget. Restoring an older property also has the added satisfaction of bringing an historic building back to life.
Before Sophie and Jack bought the house, the old pub had previously been rented to tenants and was in a terrible state. The carpets were stained with dog mess and most of the rooms were in a general poor state of repair. Any improvements had been done cheaply, and the house needed a lot of attention. For the first month, Sophie and Jack lived in a small cottage while enough work could be completed for them to be able to move in.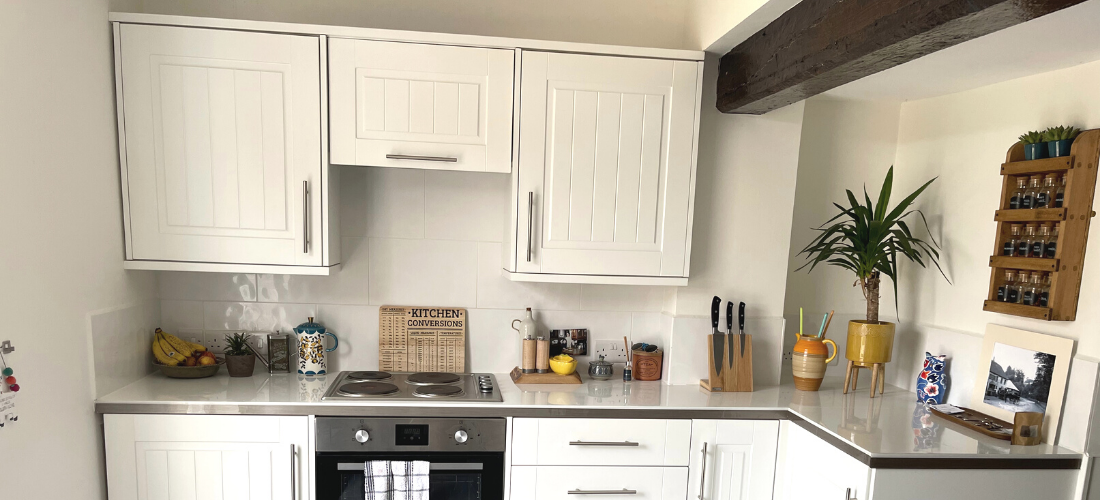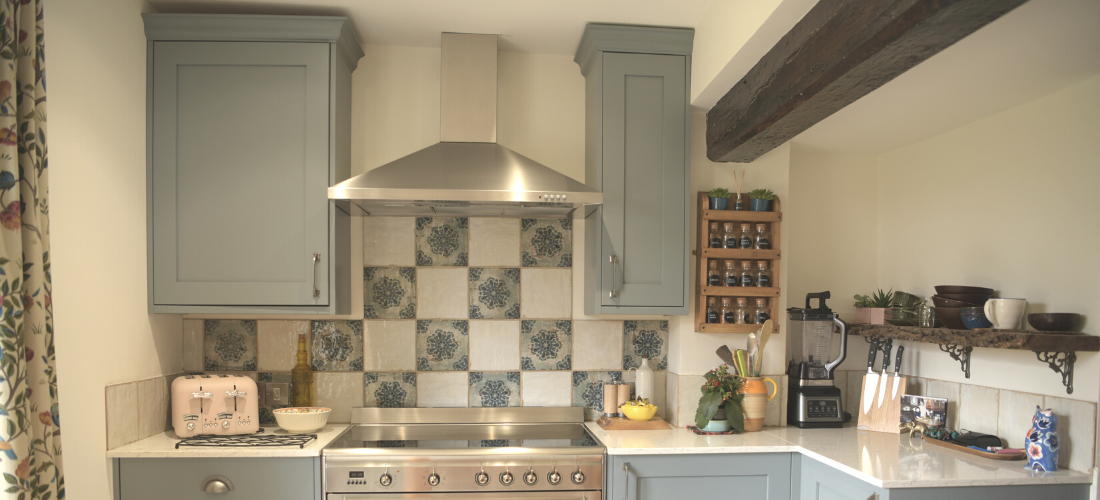 The renovation journey wasn't without its hiccups. When the carpets were first ripped up, they discovered the screed underneath was cracked and needed to be urgently sorted out before the new laminate floor could be fitted. Sophie and Jack set to work removing the broken layer. As the cracked pieces were lifted out, they uncovered the original quarry tiles. This was an unexpected but lovely find! Sophie considered changing their plans and keeping the stone tiles, however, as more of the ground floor was uncovered, it was clear that half of the tiles weren't the original and previous repairs had not been done very well. There were also lots of missing sections. Unfortunately, to restore the tiles across the entire ground floor would have been a costly project. In the end, they decided to go back to their previous laminate flooring plan. Although initially disappointed, Sophie is now delighted with their decision. The stone tiles would have been cold underfoot, especially during the winter months.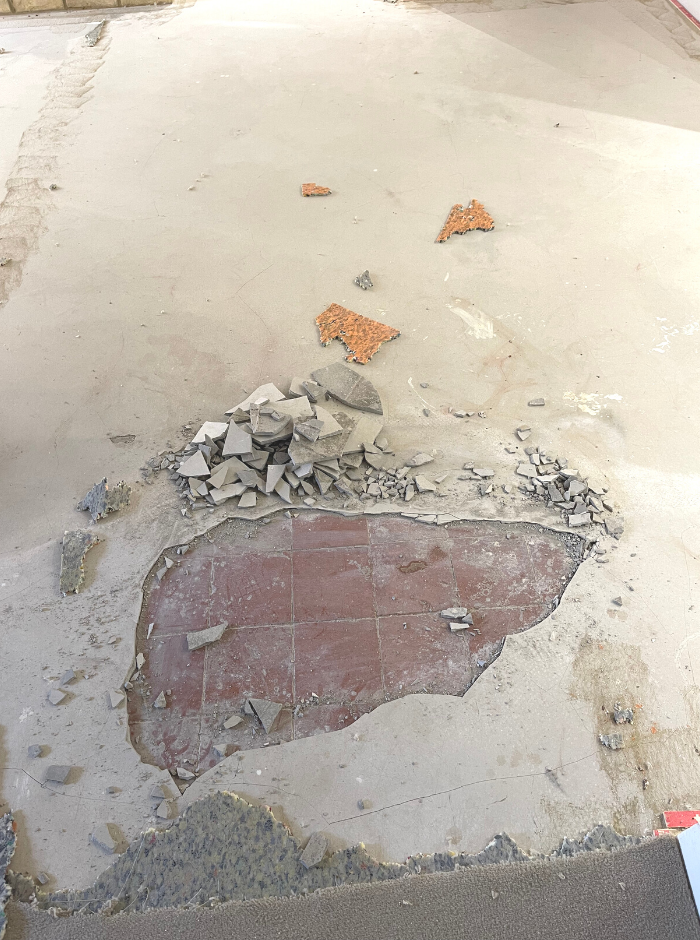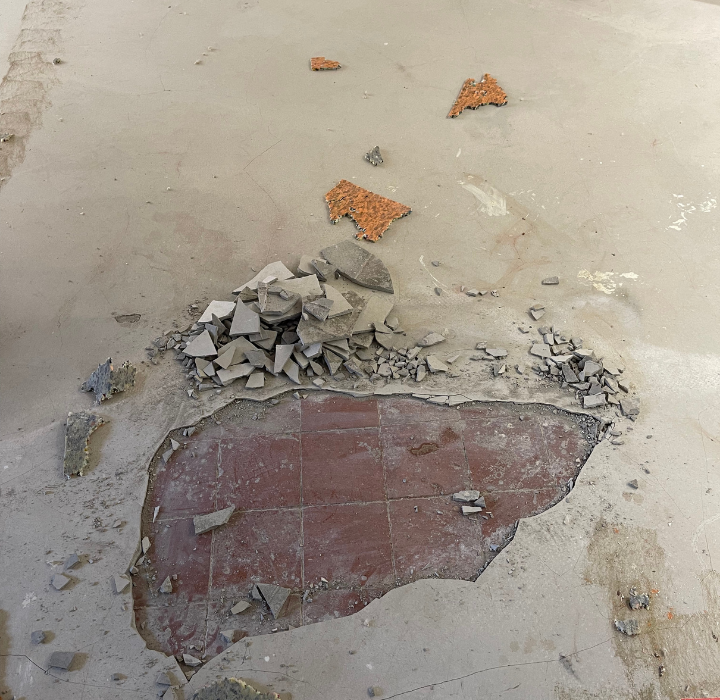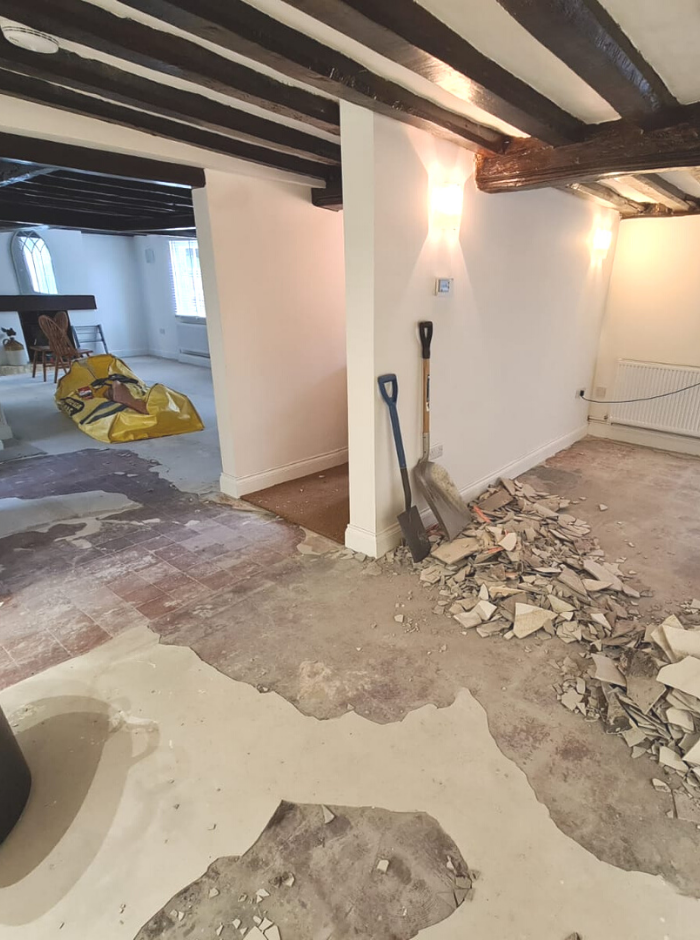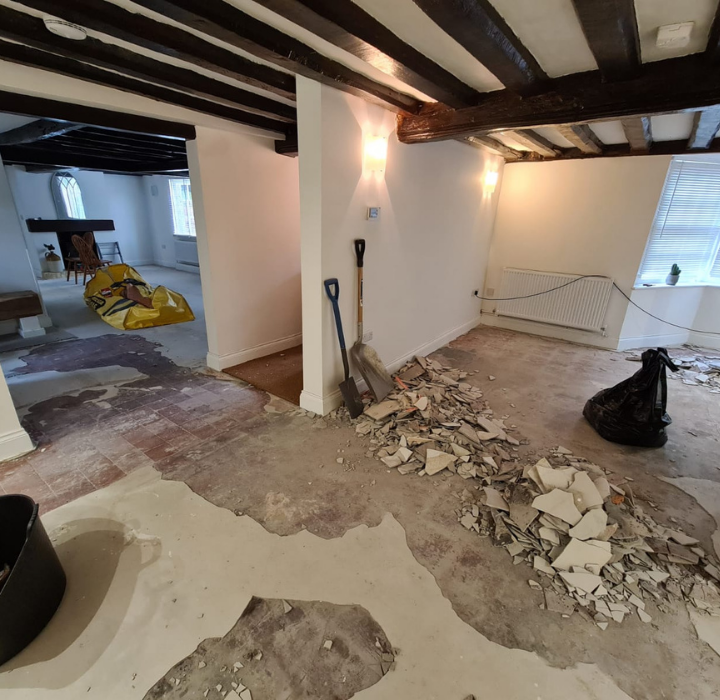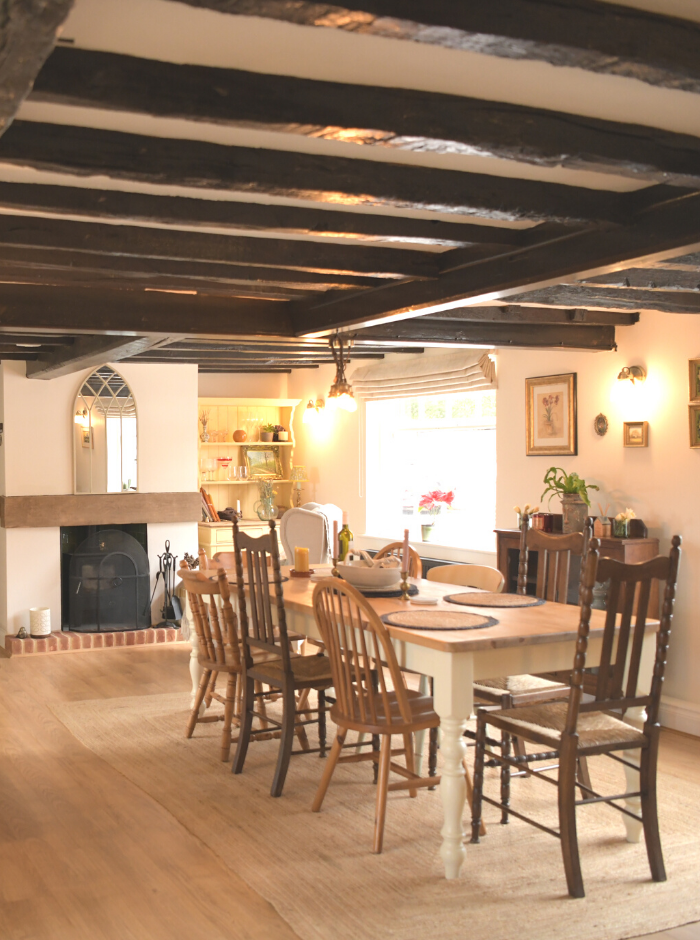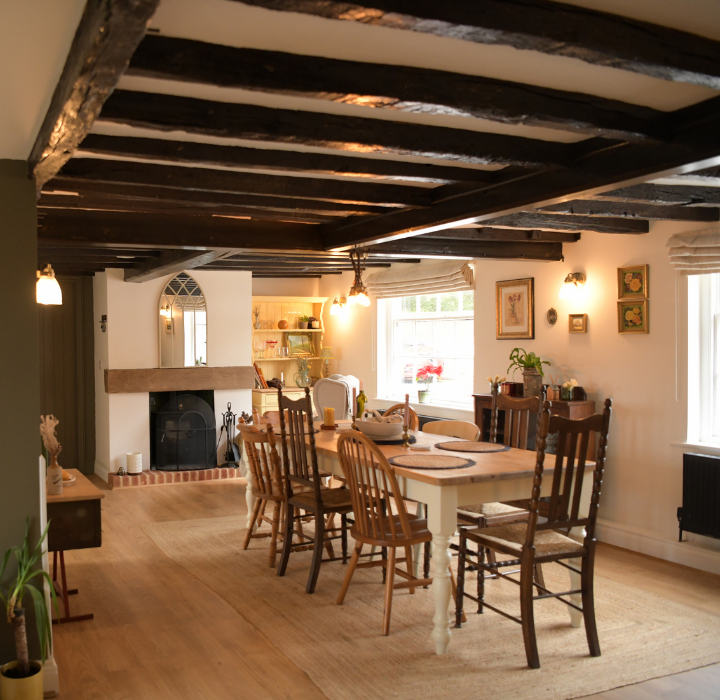 What Is A Listed Building?
Buildings are listed when they are of special or architectural interest, or located in an area of historical importance. There are 3 categories of listed buildings:
Grade I buildings are classified as being of significant and execptional interest.
Grade II* buildings are of particular importance with more than special interest.
Grade II buildings are of special interest. 92% of all listed buildings fall into this category.
Renovation Tips For Modernising A Listed Property
Most listed buildings were built before the 1st World War and were constructed using permeable materials, which allowed moisture such as rain, groundwater and internal moisture to evaporate freely. Called breathable construction, this relies upon sun, wind, heating and adequate ventilation to keep the system in balance. Using modern building materials, such as cement, can upset the balance and lead to condensation, mould and damp.
The main advice for renovating a listed building:
Repair & preserve where possible.
Do your research.
Make sure you get the permission for any alterations.
Use the right materials.
Where professionals are needed, employ specialists who have experience working with historic buildings.
Allow extra time for planning.
When working to a strict budget, prioritise what you can and can't achieve and stick to it.
"We wanted to create a country style with modern touches and bring the building back to life."
Mixing Old With New
The initial vision for the house was to create a classic country interior with modern touches and this has been realised to perfection! Sophie and Jack have made a beautiful home by infusing rooms with antique furniture, warm muted colours, and a casual cosy atmosphere. An eclectic mix of old and new.
Sophie has a love of second hand items, anything with history and character. Most of the furniture in the house is antique or vintage and was found in antiques centres, Facebook marketplace and Ebay. Lots of these items had already been refurbished and restored, but Sophie also enjoys upcycling and found a pine Welsh dresser that she painted and made into a unique piece.
For the downstairs rooms, walls have been painted white or neutral colours. In the bedrooms, Sophie chose traditional William Morris print wallpapers. Traditional door hardware and accessories compliment the country look and give the perfect finishing touch.
Neighbours and other local residents have already made lots of comments about how lovely the house is looking, and how well it compliments the village.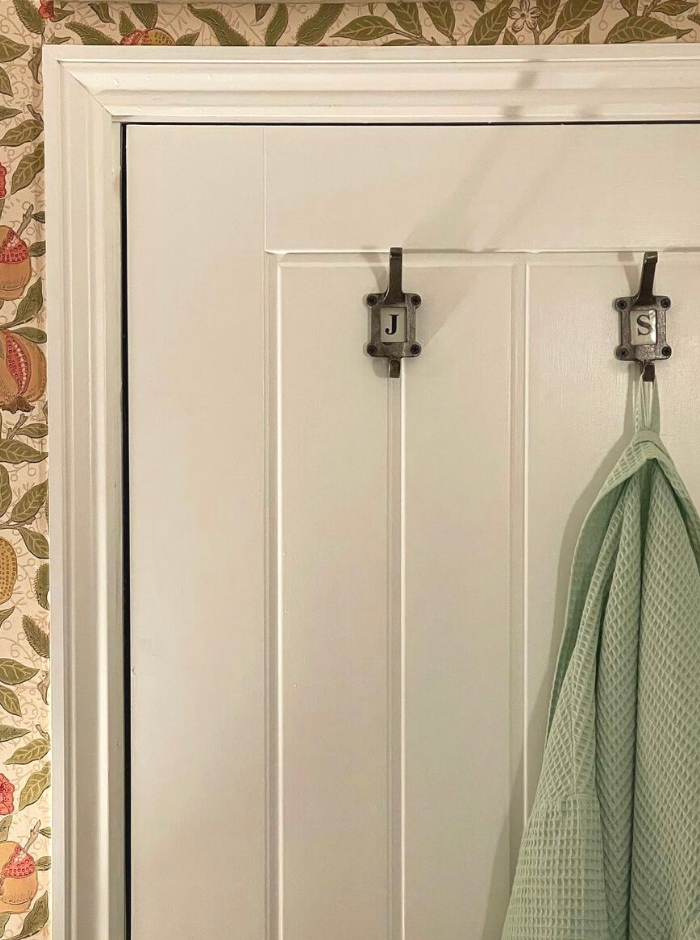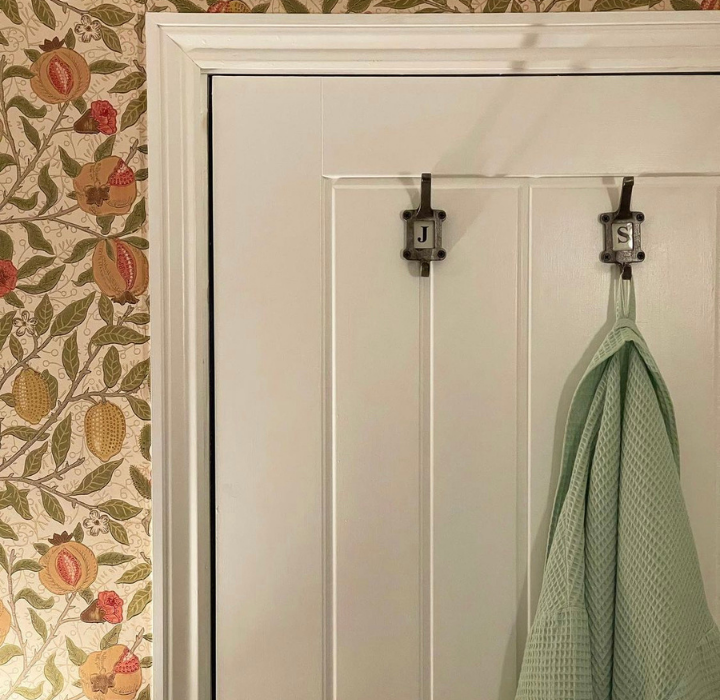 Classic Ceramic Tile Coat Hook from £5.00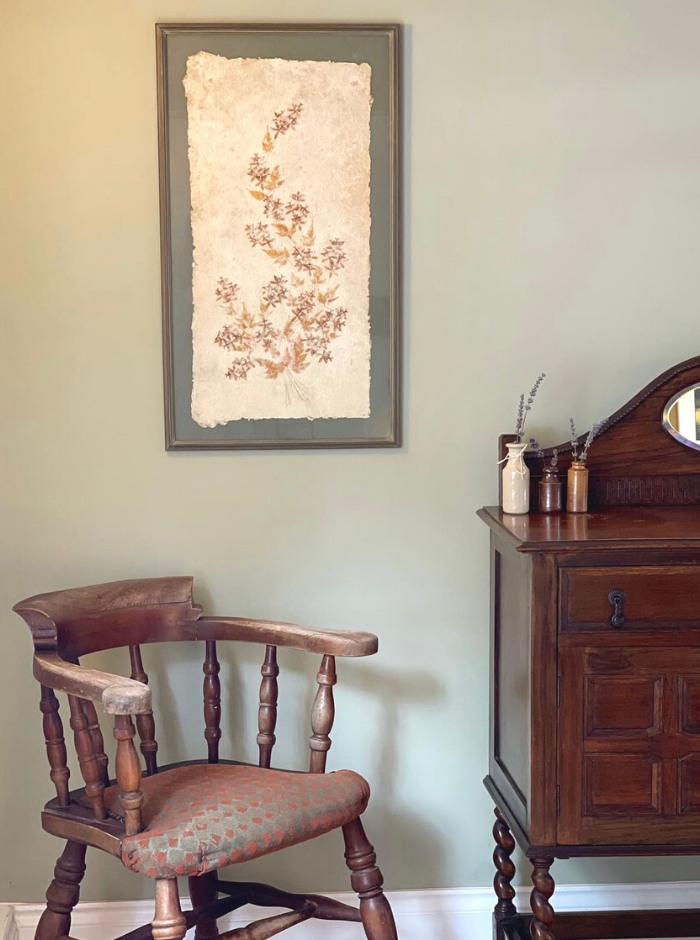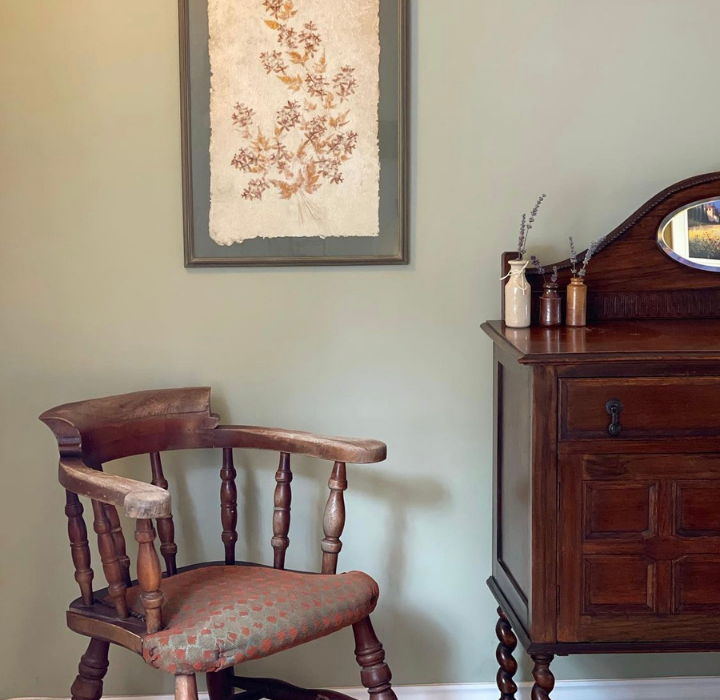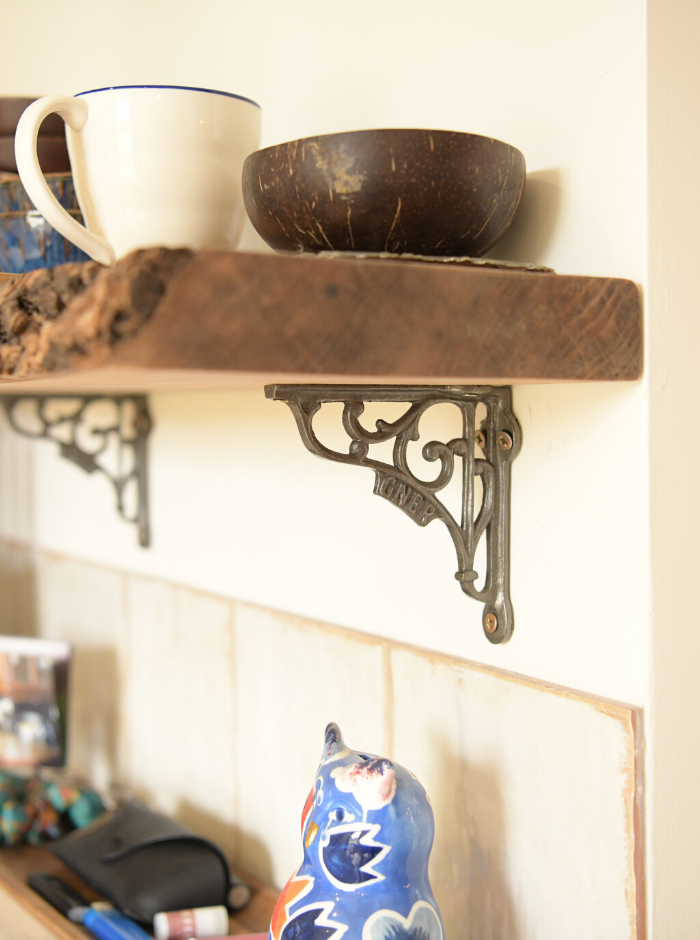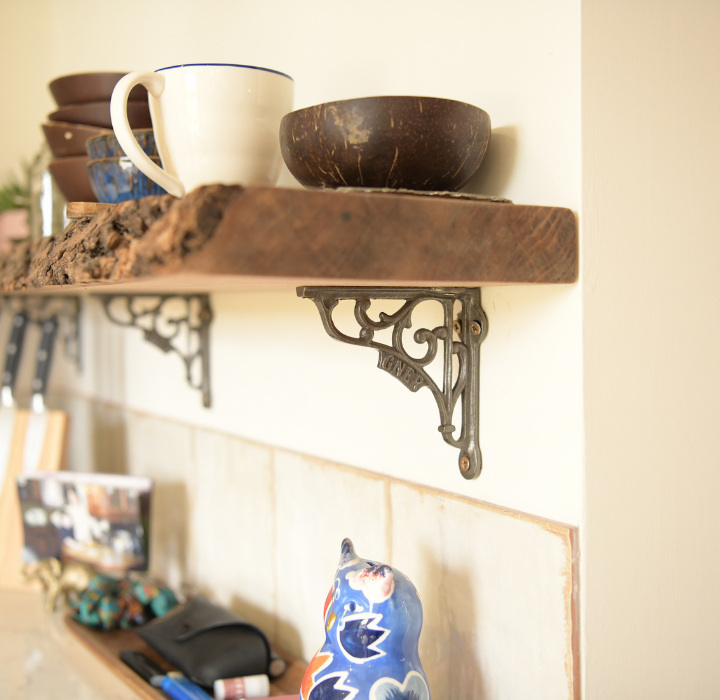 Cast Iron Shelf Brackets from £8.00
"New furniture doesn't have the same charm as vintage."
How To Get The Country Look
Country interior design styles are easy to achieve.
Vintage furniture.
Florals.
Dark woods.
Simple upholstered pieces.
Use blankets, throws and rugs to add cosiness.
Wooden floors.
Exposed beams.
Classic fireplaces.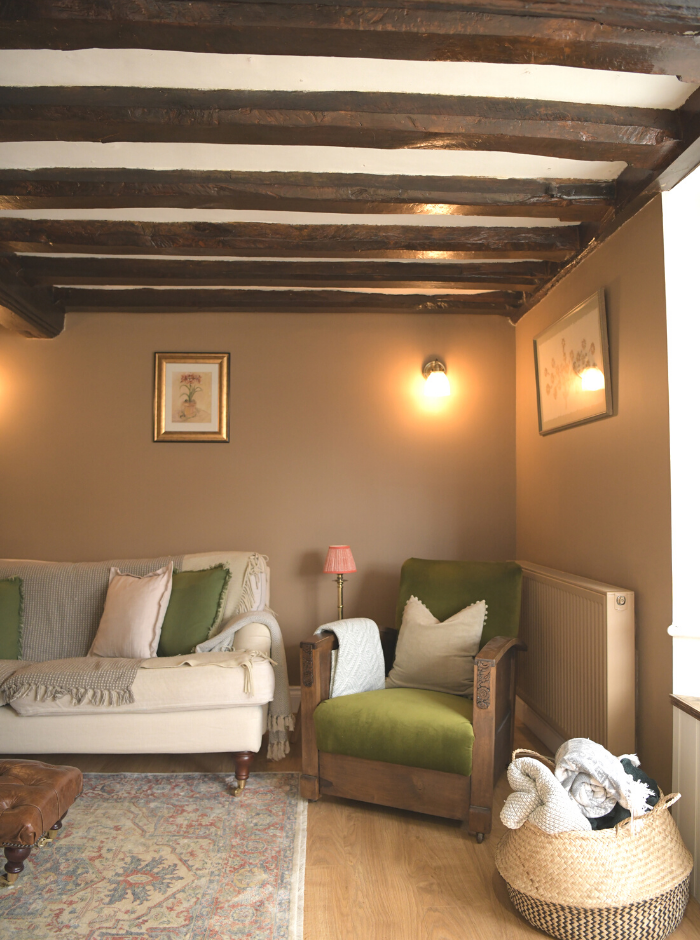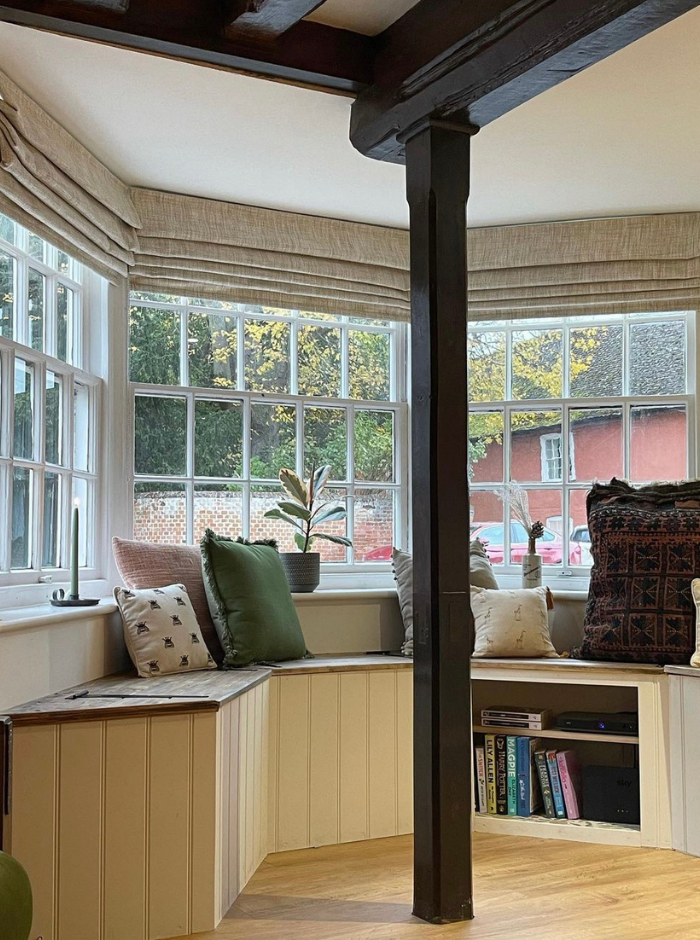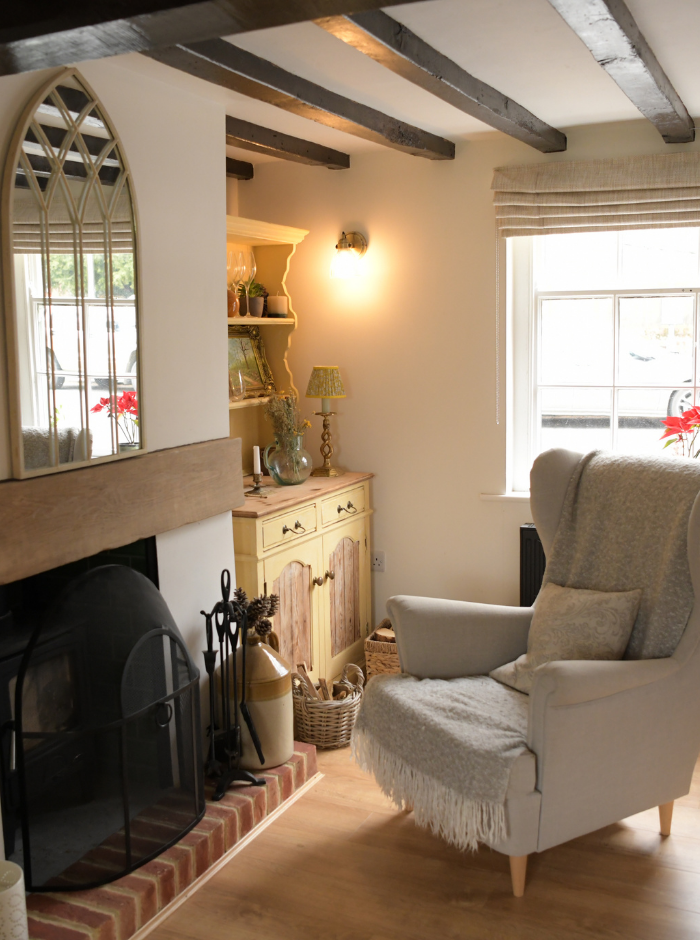 A big thanks to Sophie and Jack for showing us around their beautiful home. To find out more about their renovation journey, head over to instagram and follow @essex.cottage
---
More House Tours & Latest Products
Follow us on social media for House Tours updates, How To Guides and news about all the latest products 🏡
Instagram @suffolklatchcompany
Facebook @suffolk.latch
Comments