Chrome Escutcheons
Chrome escutcheons offer a striking look for your locking doors. Our keyhole covers are available in a range of styles, suitable for traditional or modern homes.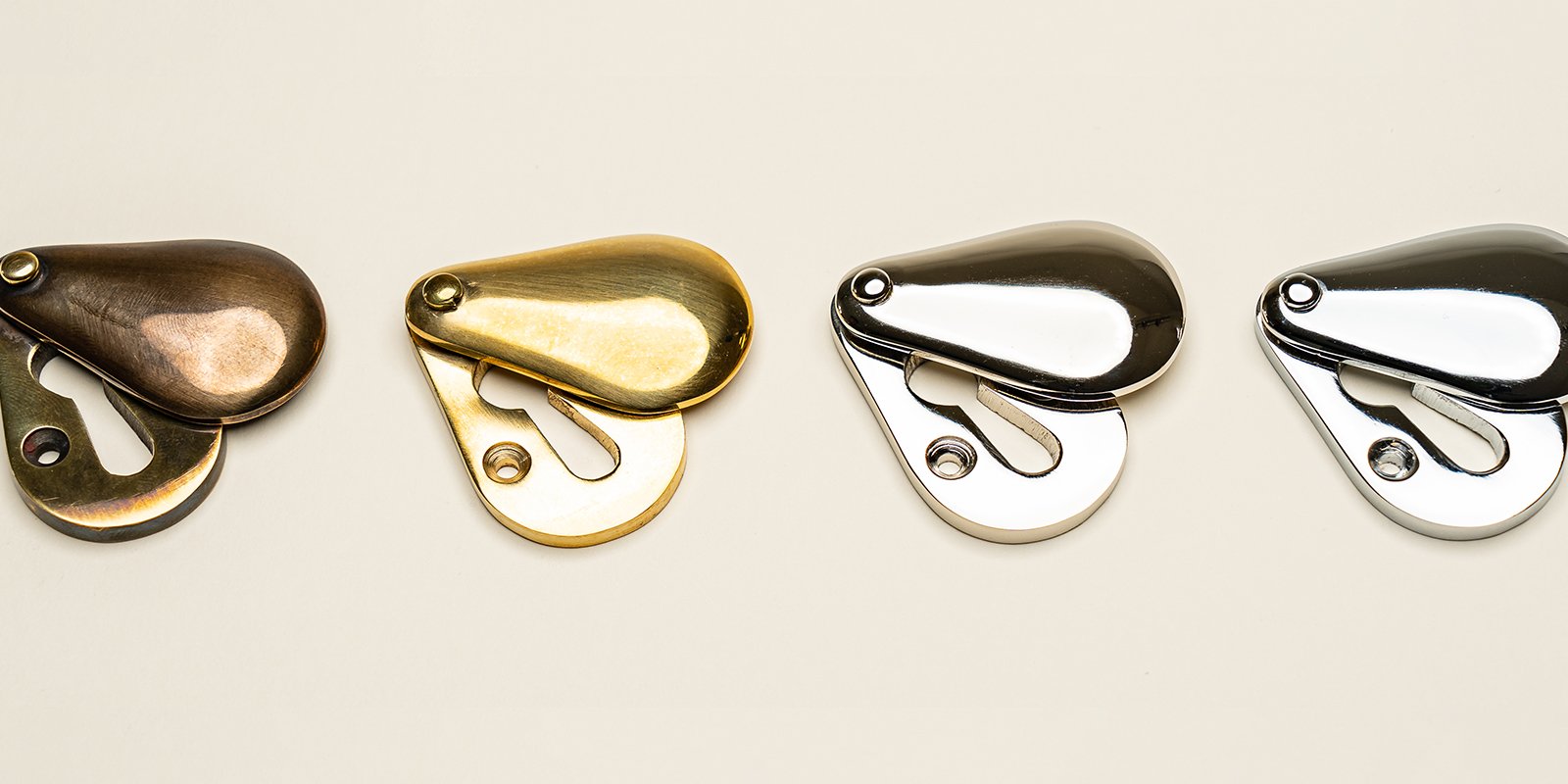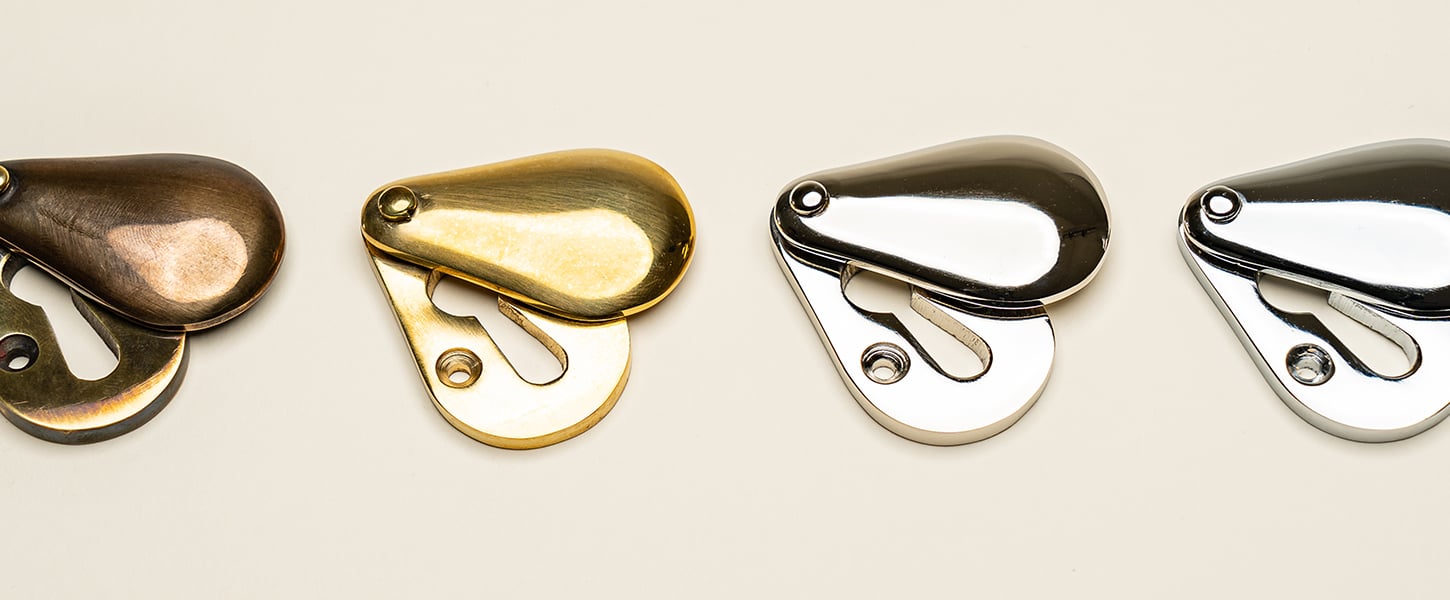 Chrome Escutcheons
These chrome escutcheons are made from solid brass with a premium quality polished chrome finish. The reflective silver colour of chrome is ideal for contemporary interiors and these keyhole cover plates work well when matched with our Chrome Door Knobs.

Covered and uncovered escutcheons are essential door furniture for door locks and give an open keyhole a professional finish. Choose a design that complements your door knob or lever on rose door handle.

For more details and measurements of these escutcheons, please see the individual product listings.