House Tours Extra: Historic 17th Century Pub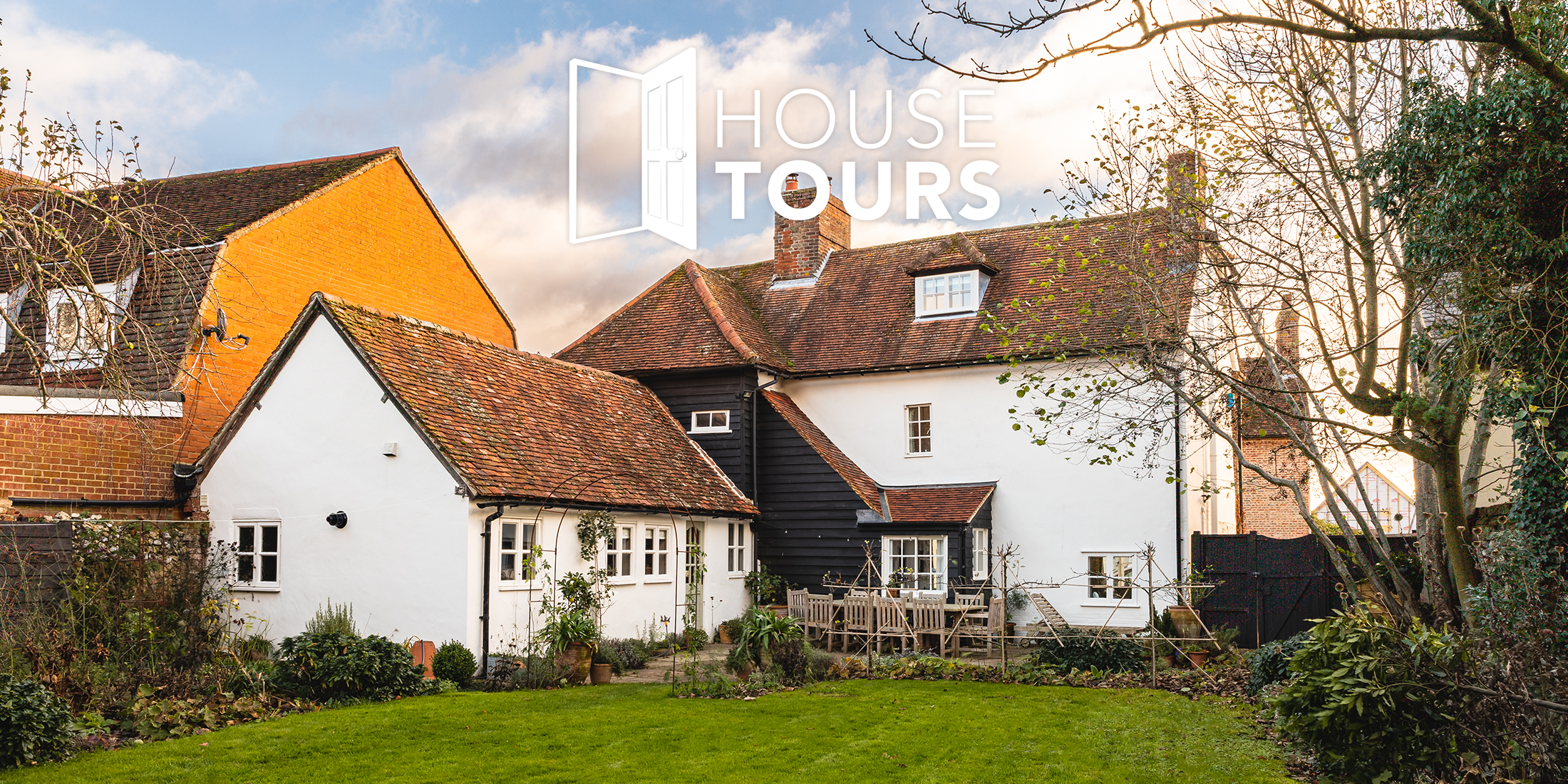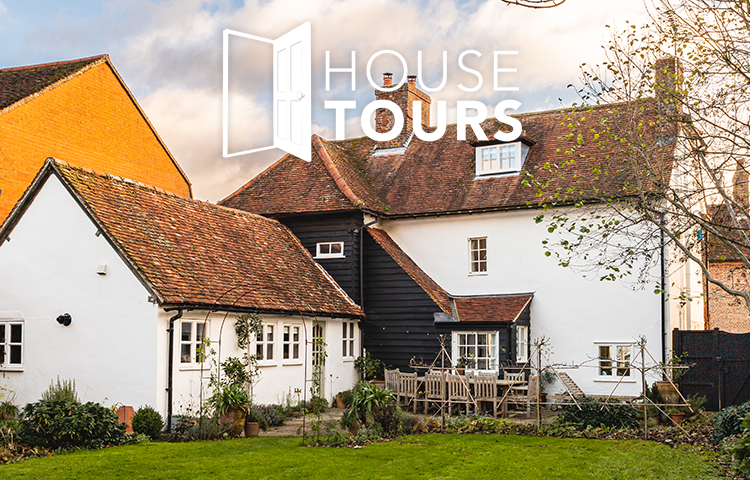 20 December 2021
Karen Angelico
House Tours Extra: Historic 17th Century Pub
For our first House Tours of 2022, join us as we take a look inside this historic 17th century pub, lovingly transformed into a beautiful home.
Renovation Project
When Kate first viewed this former 17th century pub in Hertfordshire, she had no intention of taking on a renovation project. Her job involves working with listed buildings at risk, and she didn't want her home life to feel like work.
The property was a pub until the 1980s, when it was converted to a residential home. In recent years, the house was rented out, while the previous owners lived overseas. It was only when they came to sell the property that they discovered the damage caused by their tenants. There were smashed light fittings, broken doors, animal excrement and other horrors!
Despite the sorry state of the property, the awful smell and the damage, Kate fell in love as soon as she walked in. There is a beautiful oversized fireplace, with original beams and fireplaces in most of the bedrooms. It needed a lot of TLC, but Kate knew she could restore it back to its former glory.
17th Century Pub History
The property dates back to the mid 1600's and would have been a typical coaching inn. The town originally had ten pubs and was an important stopping place for travellers going between London and Cambridge.
Period Beams
The beams are a wonderful feature of the property, many having original marks and holes that date back centuries. There are 'witch marks' by the front door and taper burn marks on the beam in the bedroom.
Witch Marks & Taper Burns
Witch marks were often inscribed on buildings to ward off evil demons and spirits. These ritual protection marks were common on buildings from the medieval era, when there was a widespread belief in witchcraft and the supernatural. These marks would have been etched onto the walls of properties, near to the entrance.
Taper burn marks are deep, flame-shaped scorch marks, often found on period timber beams, especially from the medieval and Tudor eras. For a long time, historians thought these charred streaks were caused accidentally by people carrying their candles, however extensive research and experimentation proved that a casual unguarded flame could not possibly be the reason. To achieve the classic teardrop shape, a flame would have to be applied to the wood at a particular angle and for a considerable length of time. Historians have therefore concluded that the marks were deliberately made as a result of folk superstition. The burns were intended to ward off lightning and house fires.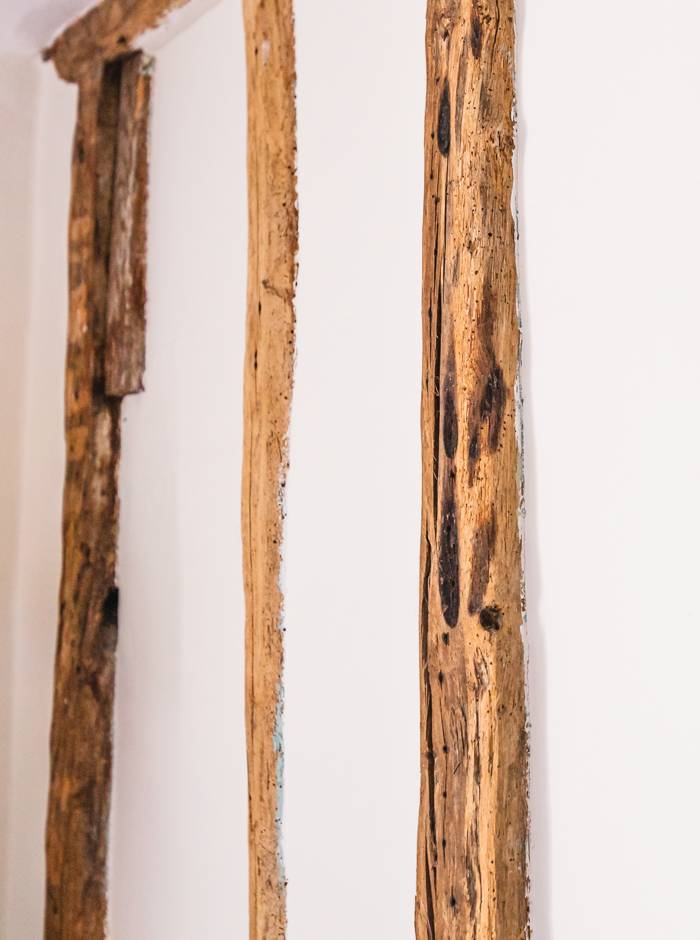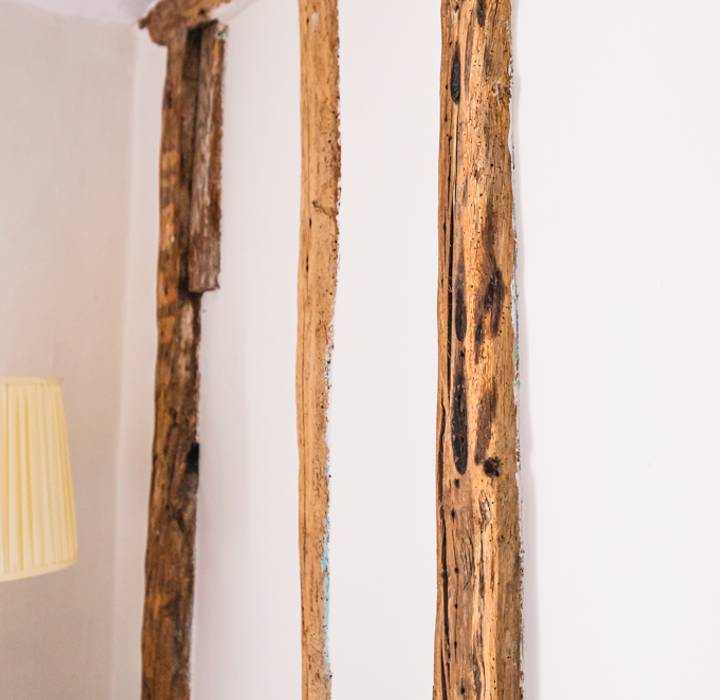 Taper burn marks on beam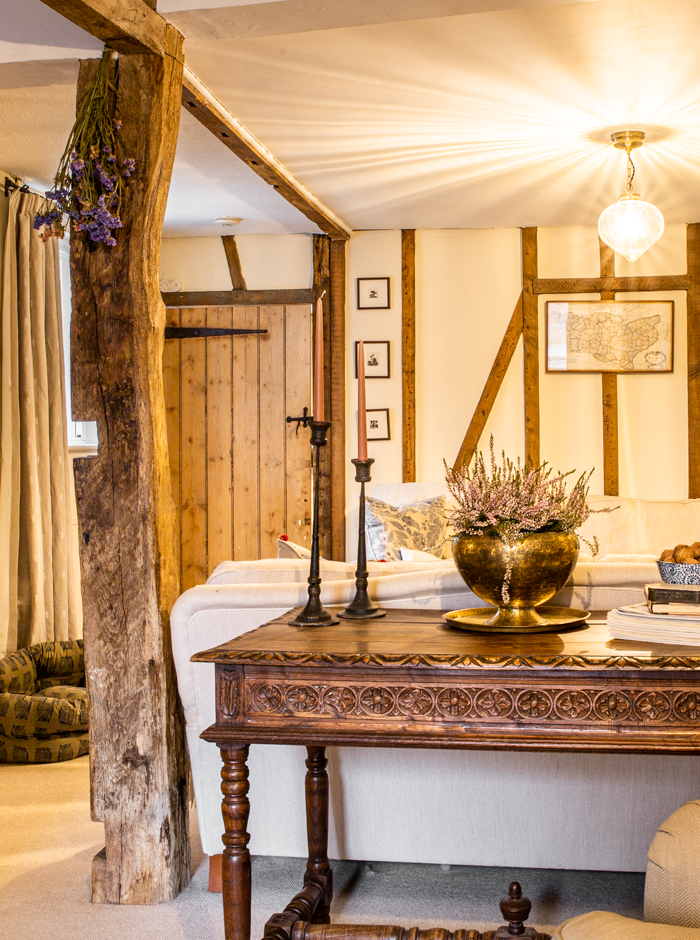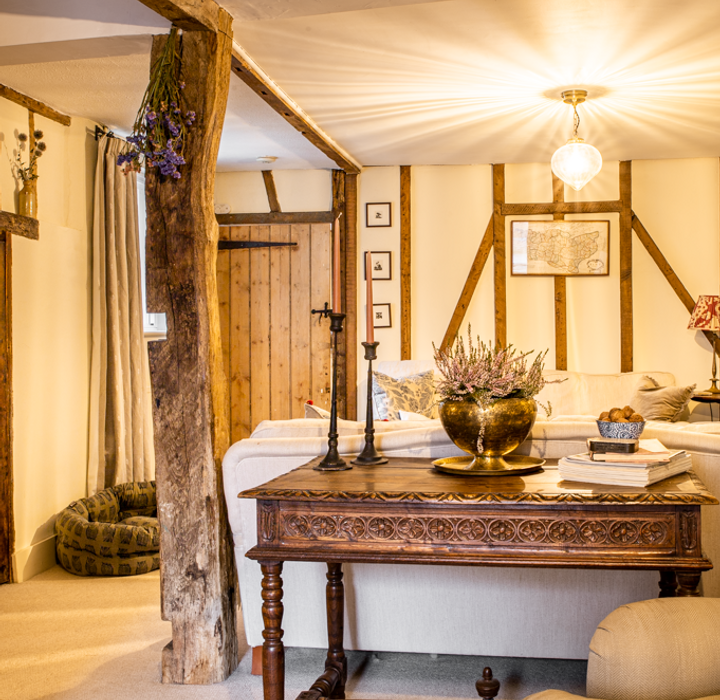 Period upright beam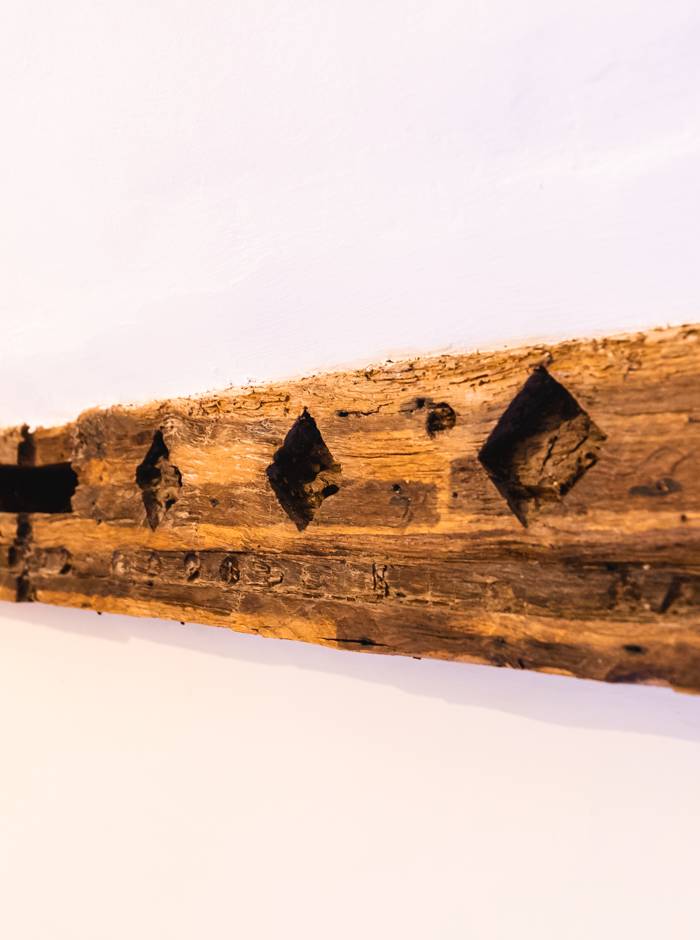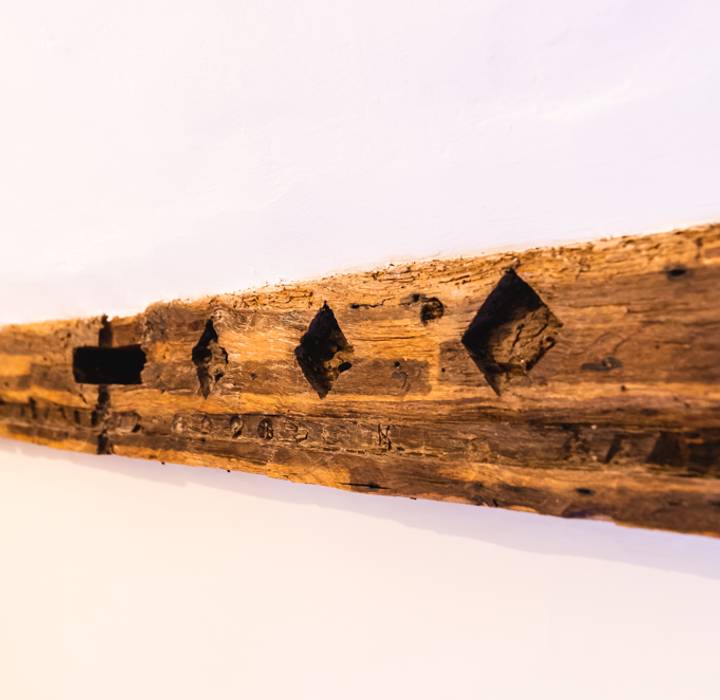 Previous mortised holes in beam
Wig Powdering Cupboard
Since moving in, Kate has learned so much about the history of the property. There are various features particularly unique to period public houses. An interesting find is the enormous cupboard in one of the bedrooms. Kate has been told by a property historian that it would have been a wig powdering cupboard. As the pub was a coaching inn, travellers would have needed somewhere to store and powder their wigs, without the powder going everywhere.
Old Stable Block
At the back of the property, the kitchen and utility room are located in what would have been the old stable block. Kate pointed to the roof space above, where there are still small 'rooms' with lathe and plaster walls. These loft rooms would have been where the stable boys would have slept.
Period Fireplace
The main entrance room houses the original large fireplace. Although fireplaces were not brought into general domestic use until the Georgian/Victorian eras, this was a public house, which accounts for the huge, centrally positioned fire. The real heart of the property. Kate explained how the hearth would have been at floor level and the niches either side would have been where people sat supping their ales.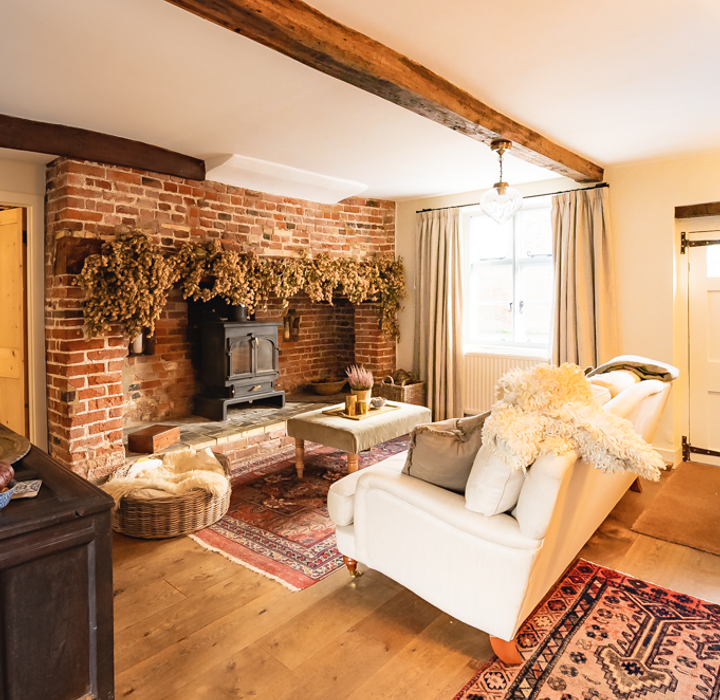 Stunning period fireplace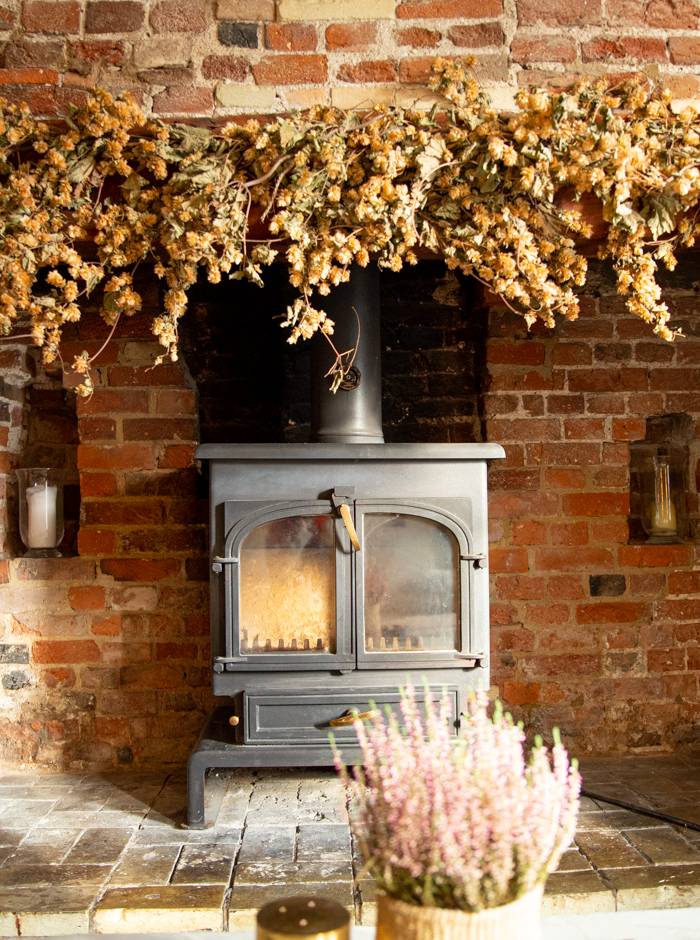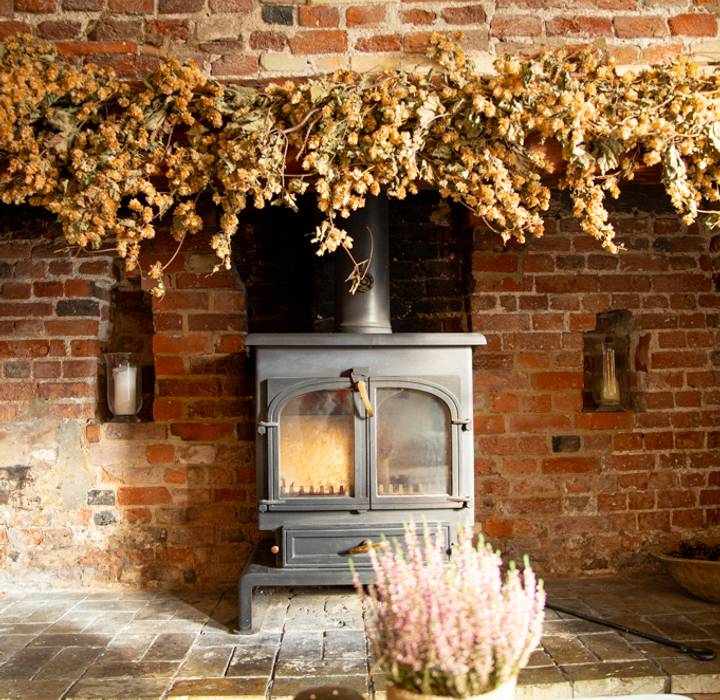 Original brickwork with niches either side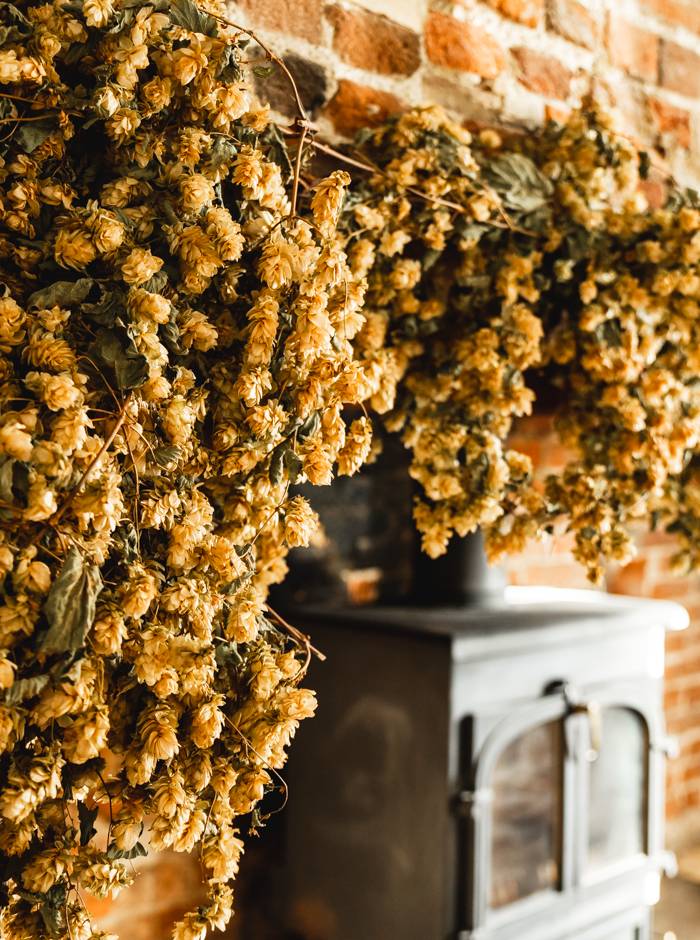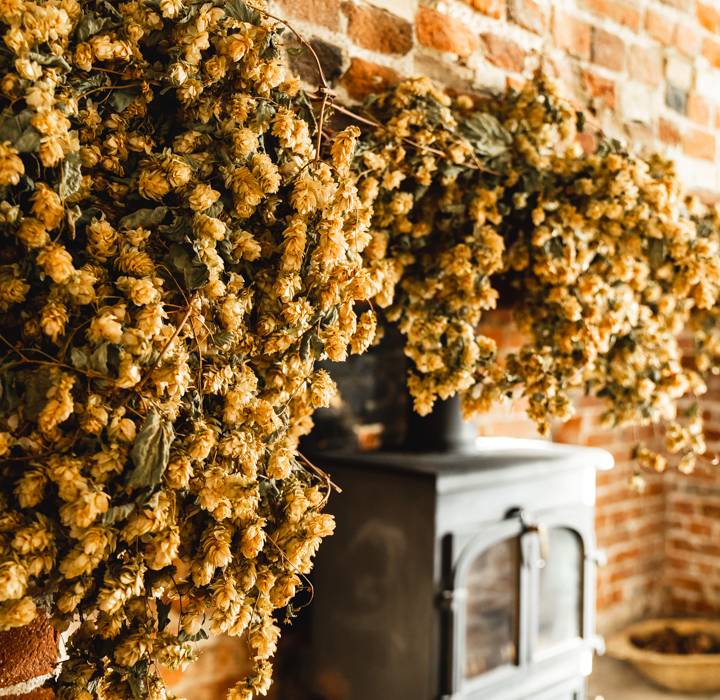 Decorative hops around the fireplace
"The fireplace niche on the street side would have had a window to let the light in, allowing people to continue their conversations as long as possible. I would love to know what people talked about 350 years ago!"
The Renovation Journey
Before Kate could move into the property, the terrible smell needed to be tackled. The smell was so bad, the previous owners agreed to have the carpets removed and the place fumigated before the sale was complete.
When Kate finally did move in, it was almost like camping, and on her first night it was so cold that she considered going to a hotel. Even her dog and cat needed blankets! But she persevered and continued living there, through all the renovations, even when she was without electricity for five weeks.
See the Project Directory for details of the tradespeople used to complete the work.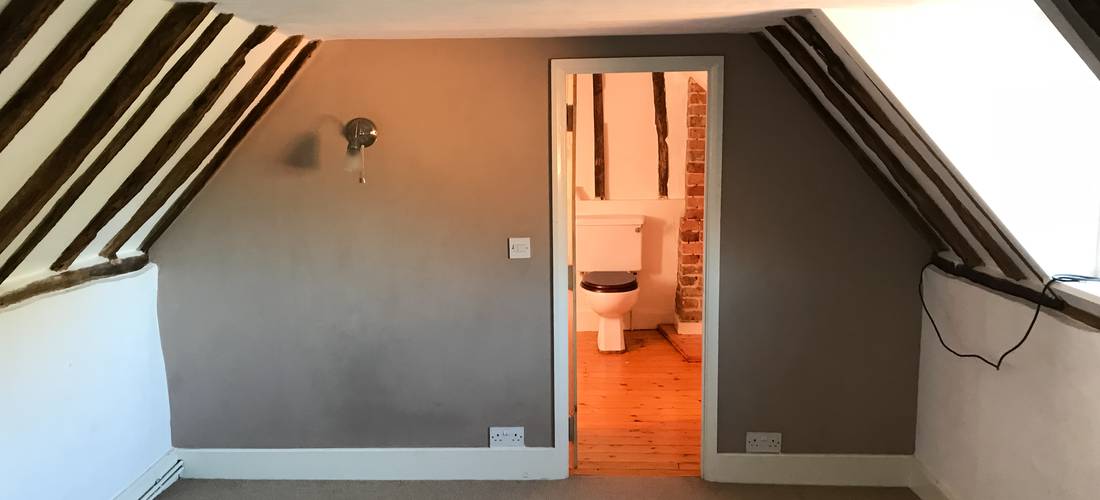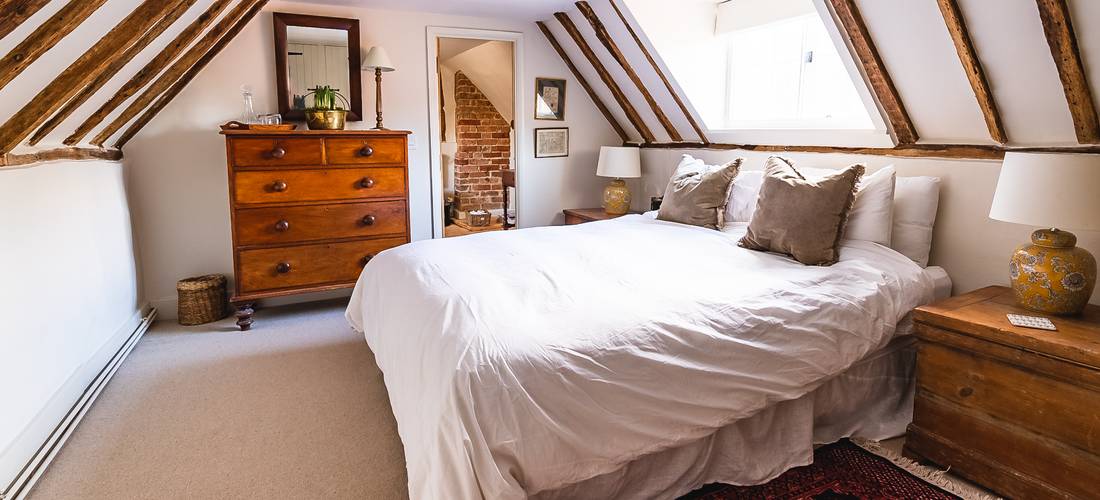 We asked Kate about the renovations:
Q: How long did the work take to complete?
A: I moved in around two and a half years ago and did the restorations in a priority order:
electricity
repairing the leaks
replacing rotten timber
renovating brickwork
decorating
There were lots of leaks and I had scaffolding up for six months to fix the windows which were about to fall out. Most of them were held in with gaffa tape! Some of the windows literally had waterfalls running behind them.
The bathroom needed a complete refresh, but I was lucky that the previous owners put in a handmade kitchen around 15-20 years ago. The kitchen was the only room that didn't need a complete overhaul. It still had dead rats and other mess, but a good clean brought it back to life.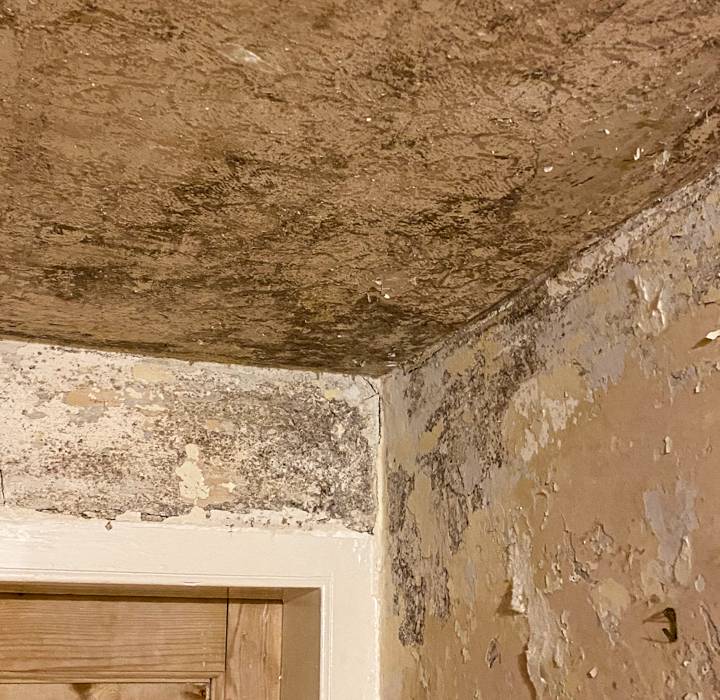 Damp and mould problems prior to renovation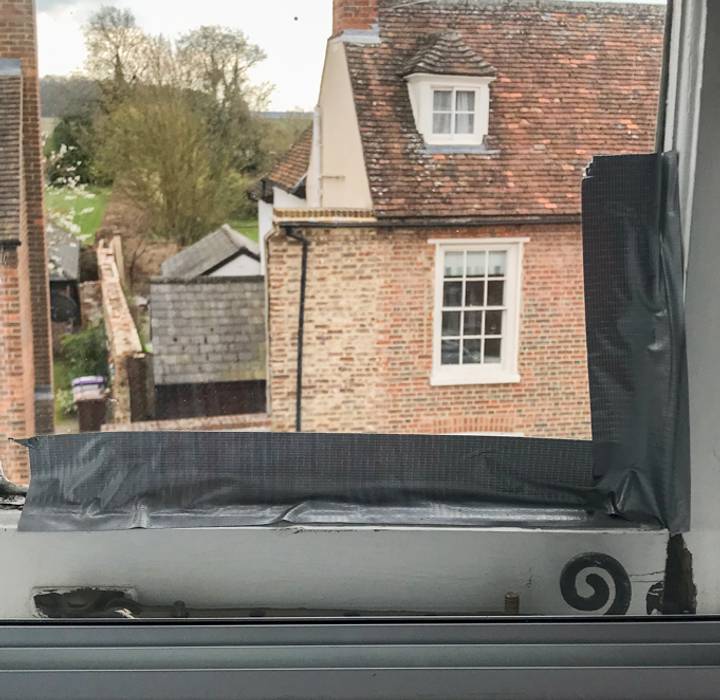 Windows held together with gaffa tape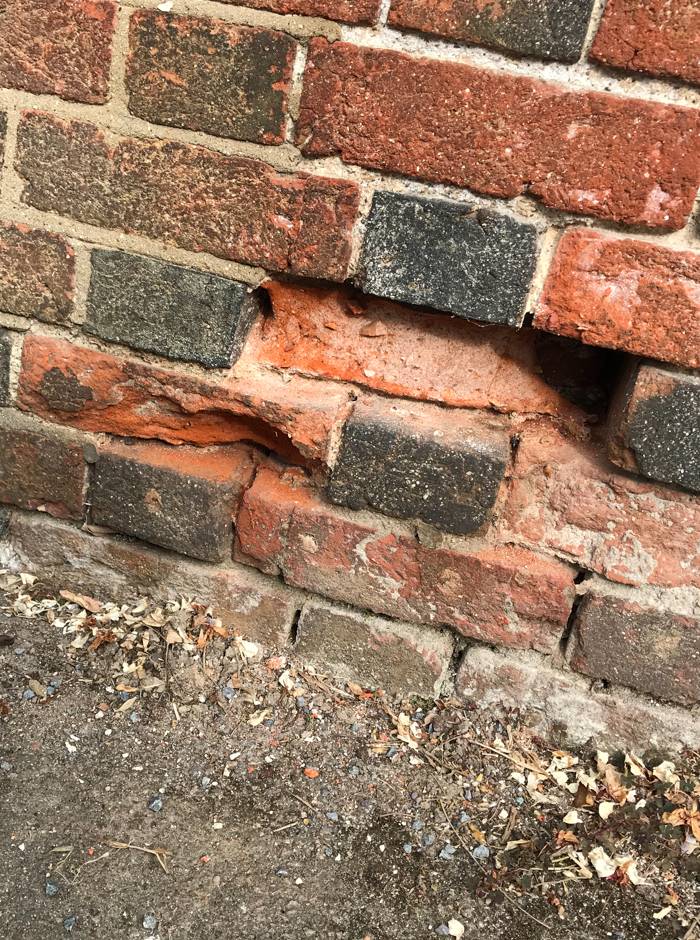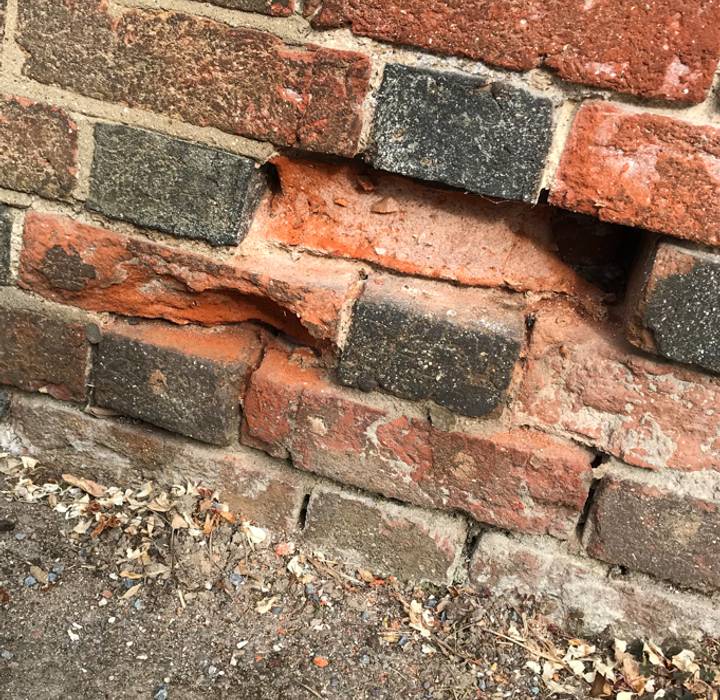 Brickwork needing restoration
Q: Did your plans change along the way?
When I first moved in, I expected the plumbing would be tackled first, but this wasn't as bad as I thought it would be. The electrics became the urgent priority. We had to go through each room trying to find the problem, and eventually, a hidden broken light was found, which had been tripping the whole system.
Q: What were the main difficulties with the renovation?
There were leaks literally everywhere and these were very time consuming to sort out. The guttering was blocked and this caused further leak problems. These were all small jobs, but they caused lots of problems.
Q: Did you find anything unusual?
There were old newspapers stuffed into cracks, horse shoes in the garden, a tiny vintage tile that dates back hundreds of years. There was also a box of sex toys in the loft that was quite a surprising find!
Q: What is your favourite room?
My favourite feature has to be the fireplace, but the best room is the bathroom. It was a massive labour of love. After many months of planning and almost five months of work, it is the rooom I am most proud of. I wanted the bathroom to have a cosy, lived-in feel and decided to go for reconditioned taps in unlacquered brass, a vintage style bath and a simple shower cubicle. I had to source most things during the January lockdown of 2021, and I am always nervous about ordering expensive things online, without being able to see them first. But it turned out well. Apart from over ordering a set of taps, I'm really happy with my choice. The unlacquered brass was rather bright at first but it's dulling down nicely and gives a real period feel to the room.
Decor Decisions
Kate previously lived in a Victorian terraced property with high ceilings, decorated with the deep colours of that era - dark reds, greens and blues. For the old pub, Kate initially thought she would go with a similar colour scheme, and painted the dining room a deep red/purple. Not only did it make the room too dark, but the colour seemed to clash with the beams in a way that didn't work well. Kate realised the best colour scheme for the house would be neutrals and decided to go with earthy, off-white/brown/grey tones.
Most of the rooms have been painted with slipper satin. This chalky off-white colour highlights the beauty of the beams and makes the perfect backdrop for the classic period character Kate wanted to restore. A homely lived-in feel, without it being too formal.
"With decorating and interior design, less is more. Take time to get to know a property."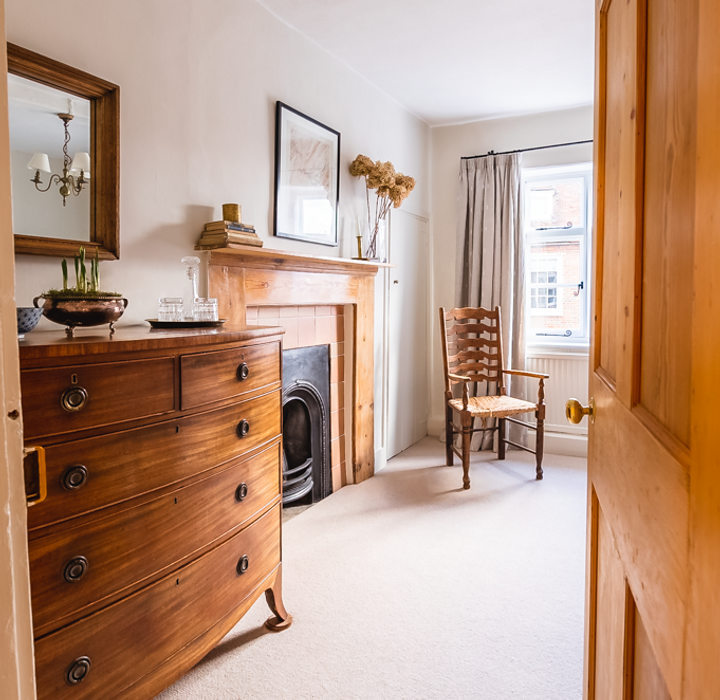 Classic neutrals in the bedroom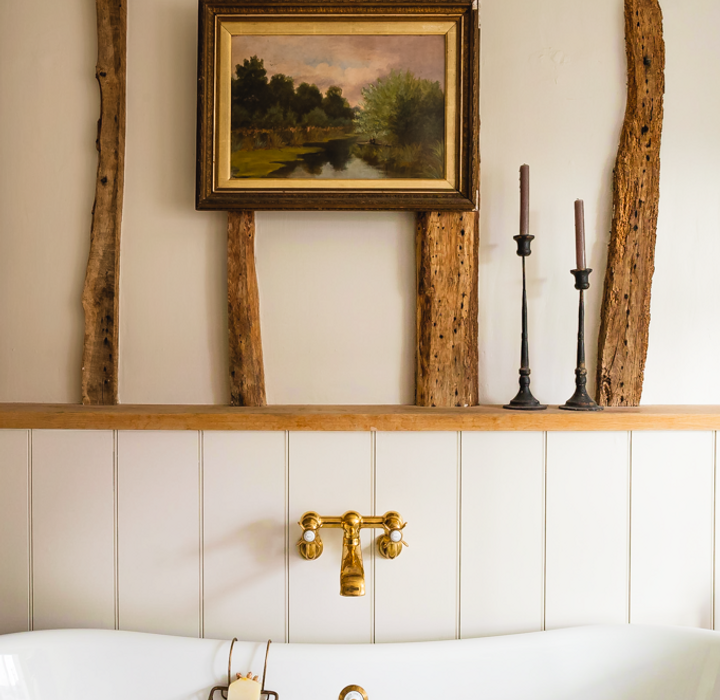 Soothing tones for the bathroom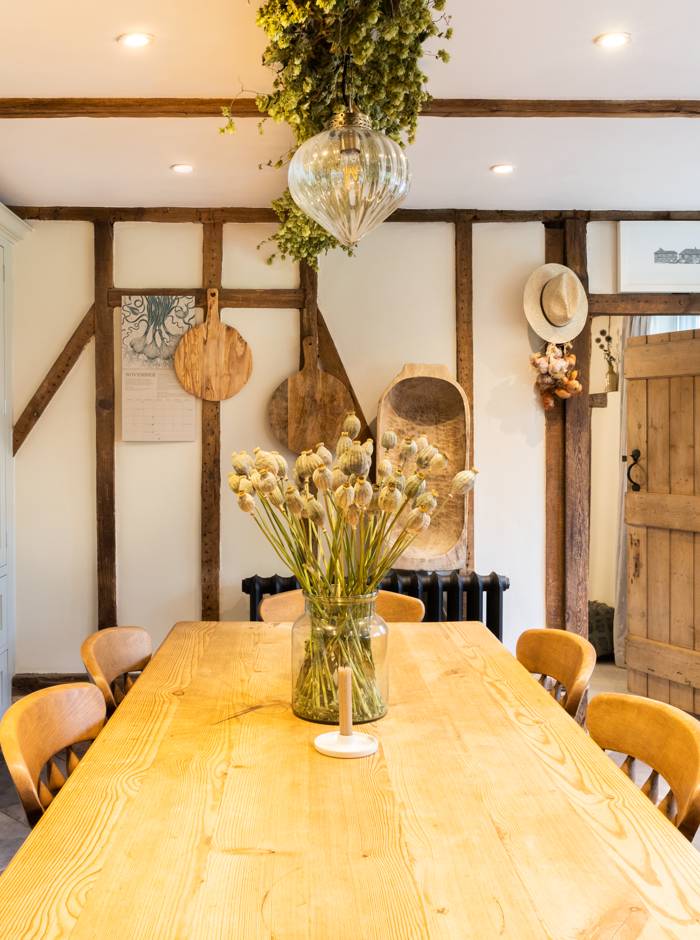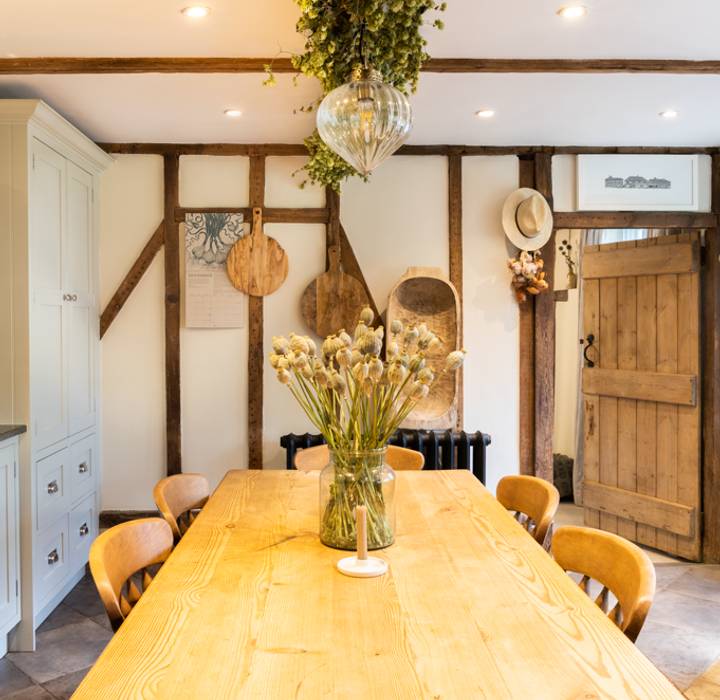 Chalky white gives the perfect contrast to the period beams
Classic Period Style
The old pub has been renovated beautifully and retains all of its period character. Kate has found the perfect hardware to complement the history of the house. Although a modern look can work well in period properties, it is often wise to find items that are in keeping with the period style.
Traditional ledge and brace doors with hand forged Suffolk Latches are found in many older houses, especially those from medieval and Tudor periods. Kate has replaced broken and worn door ironmongery with authentic black beeswax, hand forged latches and T hinges. On the various cupboard doors around the house, there are matching latch sets and wooden beehive cabinet knobs with an antique rose plate.
In the kitchen, the bespoke cabinets have a classic farmhouse style with simple chrome cup handles and cupboard knobs. In time, Kate thinks she will probably change the chrome for brass cabinet furniture, but that is a job for the future.
The windows, which caused so many problems with leaks and flooding waterfalls, are now beautifully restored. The original black monkey tail casement stays and fasteners were able to be saved and refitted, giving the perfect finishing touch!
Shop the look with these authentic designs.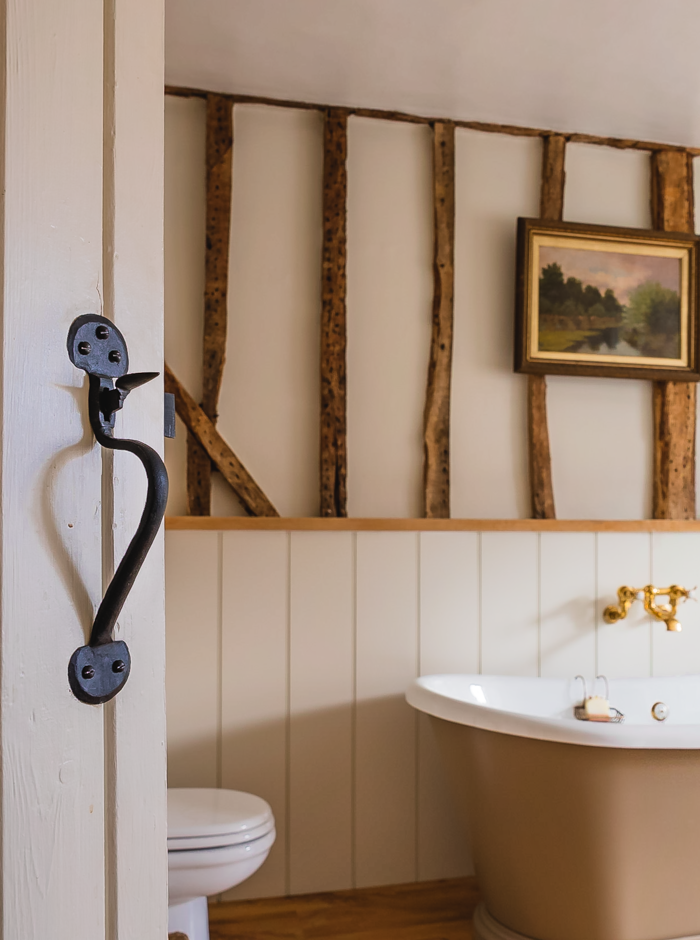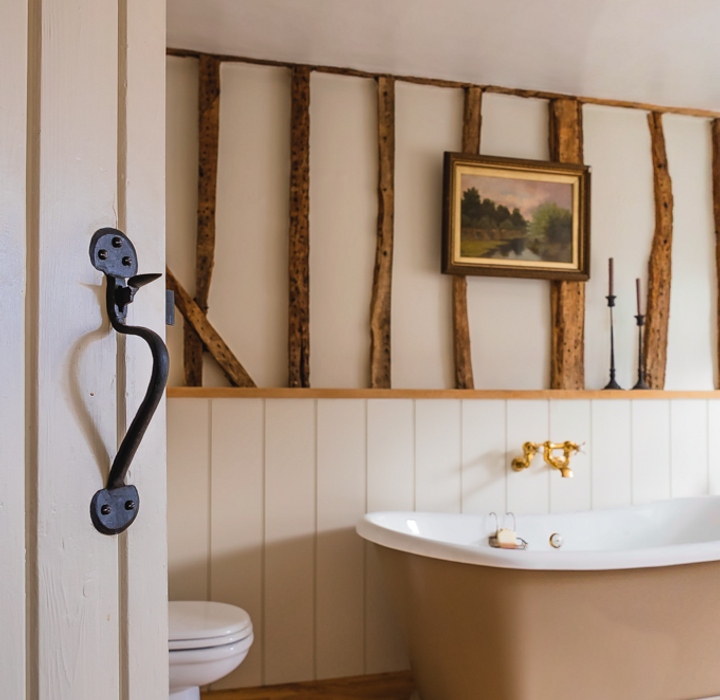 Traditional Suffolk Latch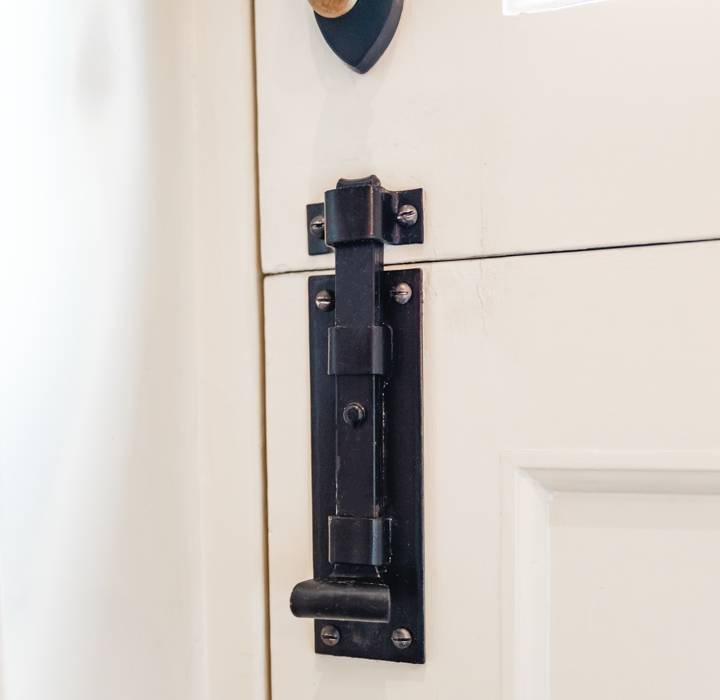 Hand Forged Straight Door Bolt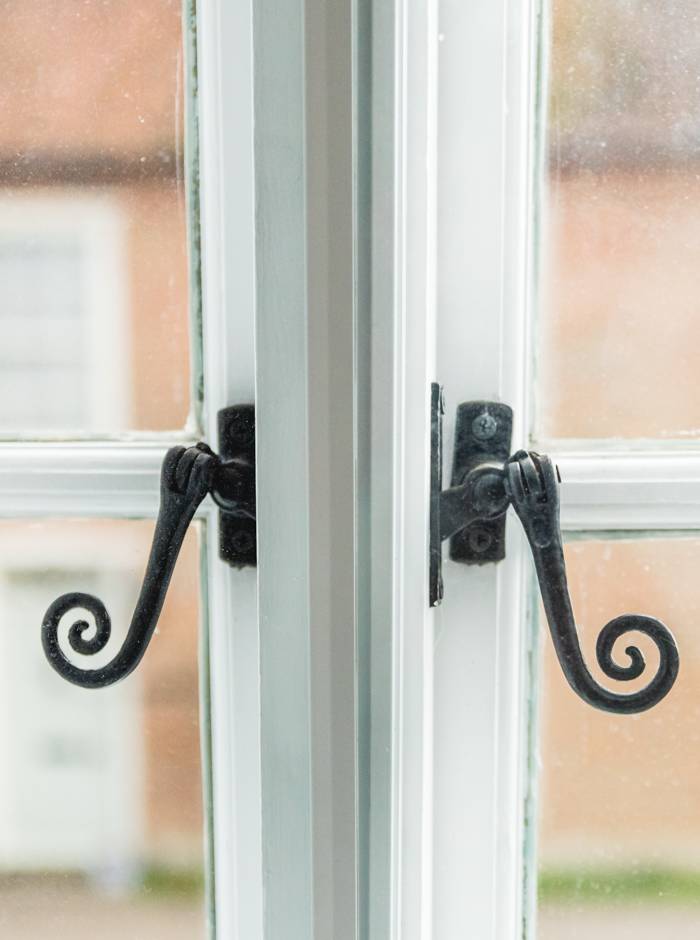 Classic Monkey Tail Window Furniture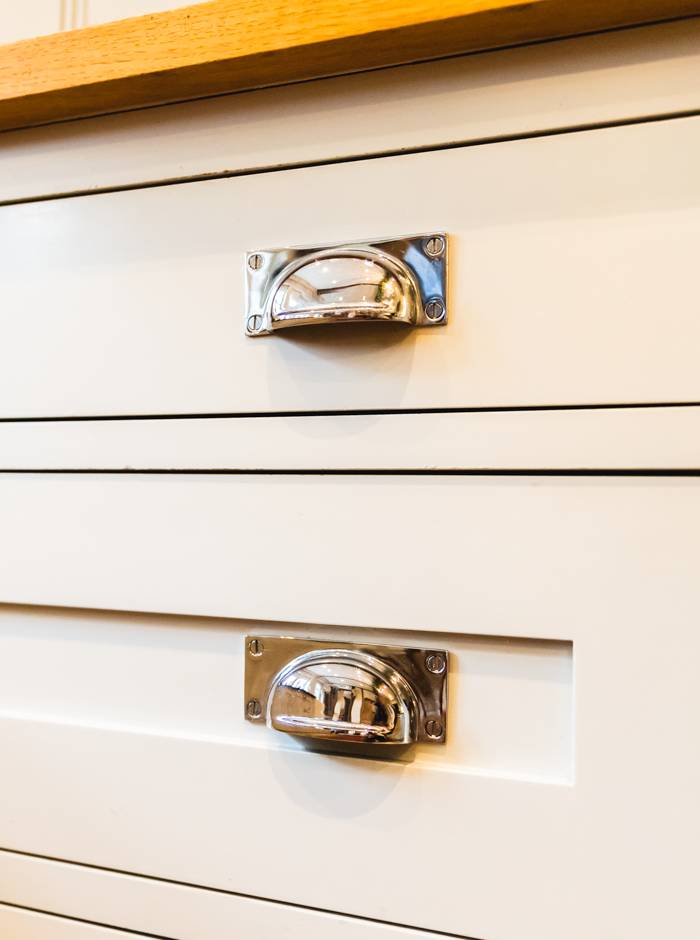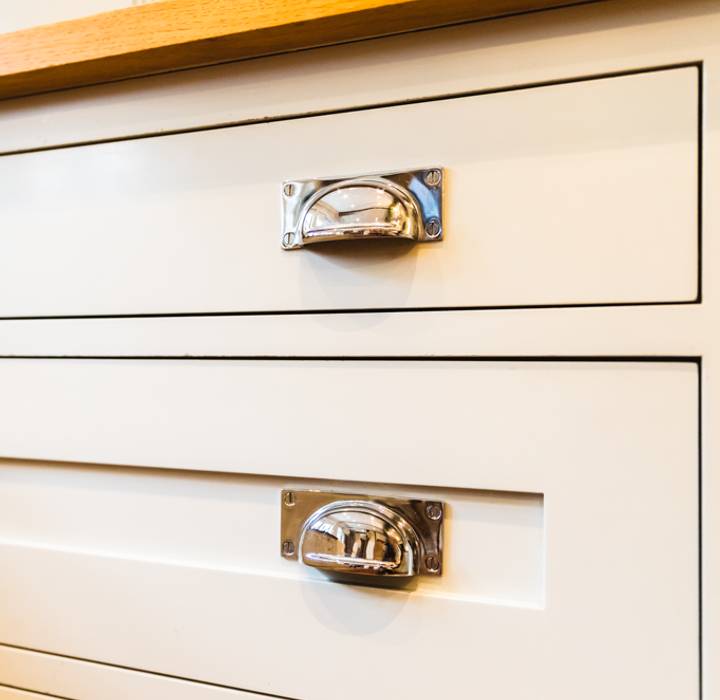 Polished Chrome Cup Handles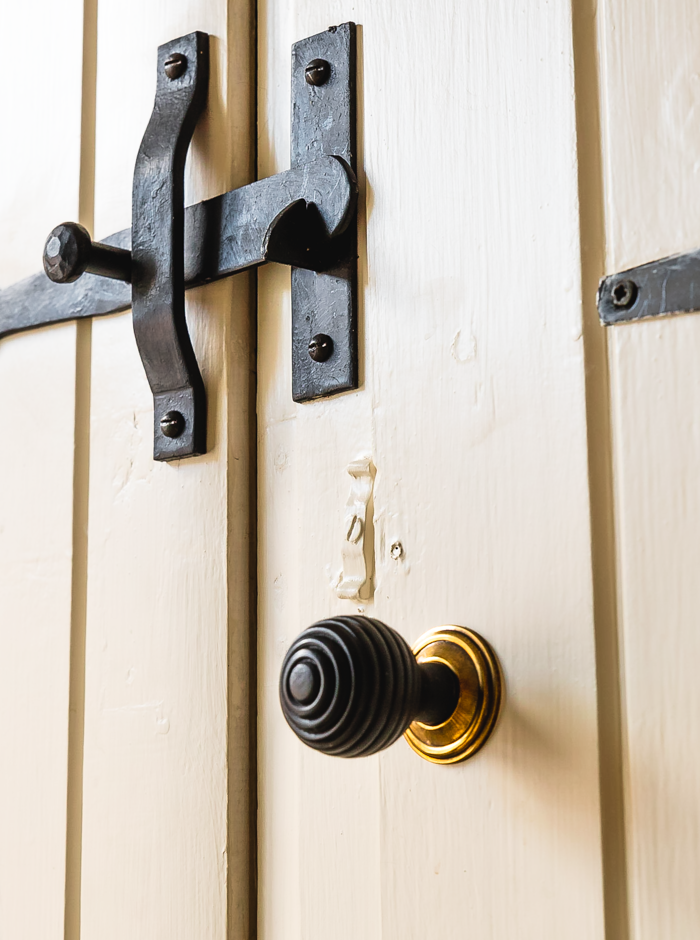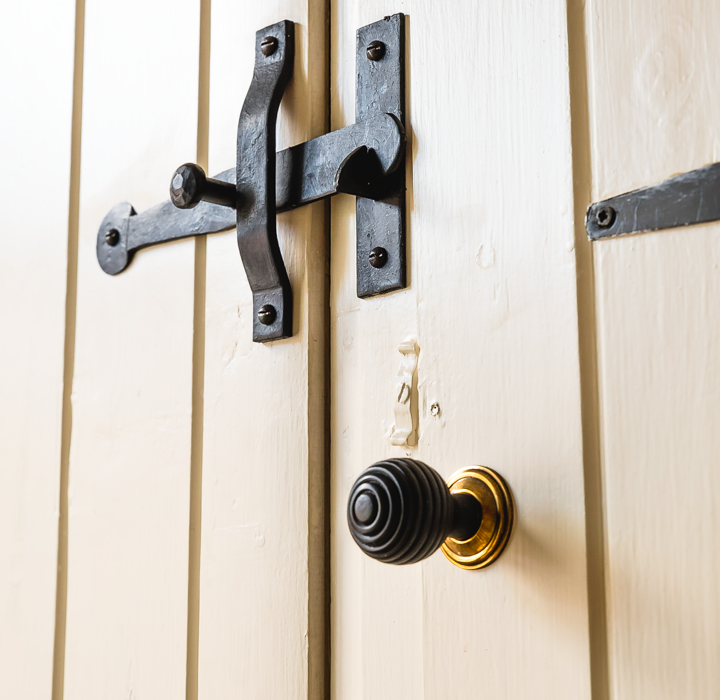 Liquid error (snippets/article-triple-promotion line 97): product form must be given a product
Beehive Cabinet Knob With Antique Brass Roseplate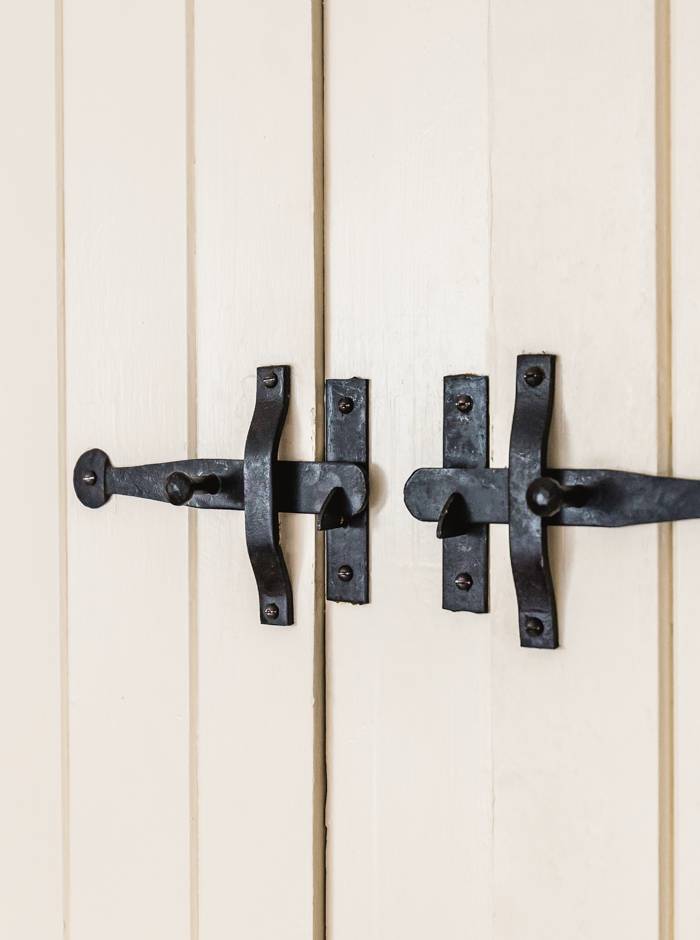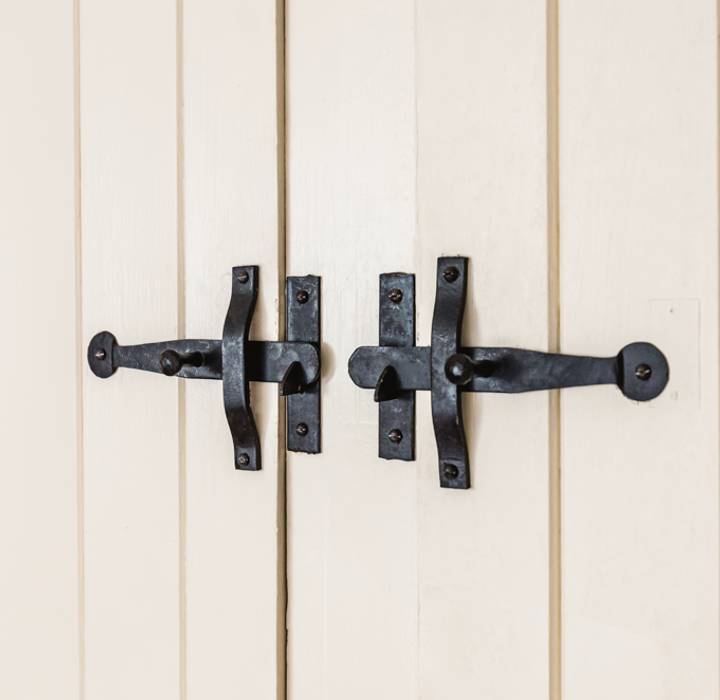 Latch Set For Cupboard Doors
Tips & Advice
Kate shared her tips and advice for anyone who is considering taking on a similar renovation project:
Don't rush! Renovating a property can be massively overwhelming, and there is often a feeling of needing to get it all done quickly. It is a good idea to really get to know a property first and discover what is going to work best. If decision making is rushed, it can all go wrong. Take time to acquaint yourself with the house.
Book tradespeople 6 months to a year before you need them. The best professionals are always booked up and it is well worth waiting for them.
Use the communities on Instagram and Pinterest for ideas and inspiration. There are a wealth of people working on similar home projects and you will find there is always someone with helpful advice and handy tips.
Project Directory
Kate used a number of professional tradespeople for the renovations, including:
Conservation builder for repairing the exterior and interior brickwork
Electricians
Plumber: Rowden Plumbing (Ollie Rowden)
Decorator: Phillip Lloyd Decorating
@myoldpub
Thanks to Kate for inviting us into her beautiful home and telling us about her renovation journey. If you would like to see more photos, please follow Kate's fabulous Instagram account @myoldpub
More House Tours
For more House Tours updates, competitions, and the latest news for all of our products, please follow us:
Instagram @suffolklatchcompany
Facebook @suffolk.latch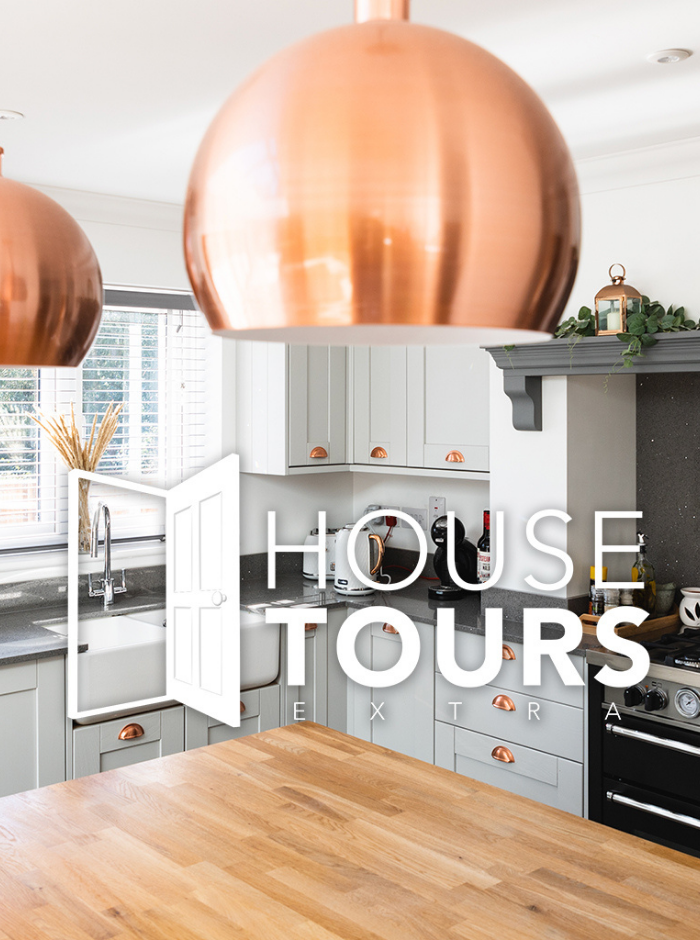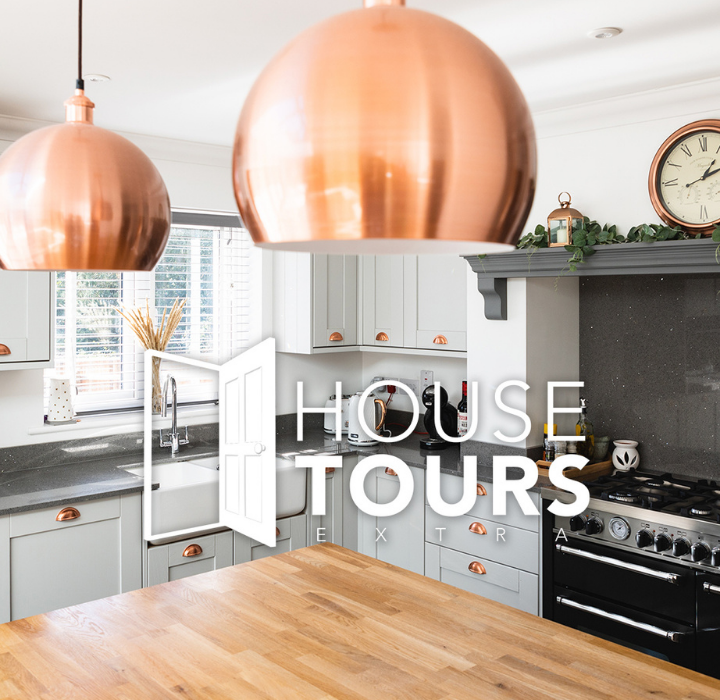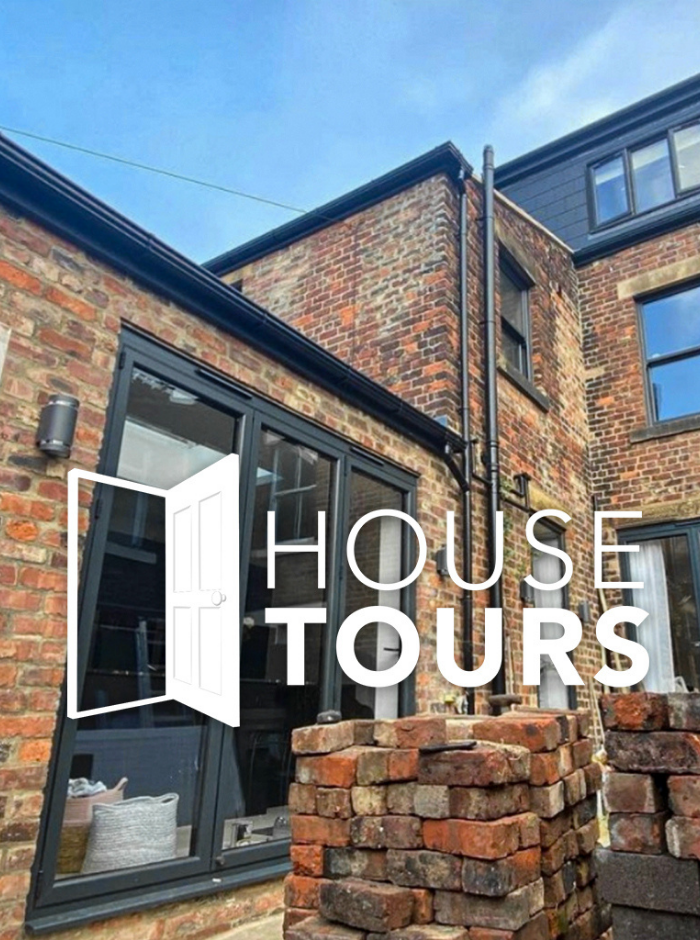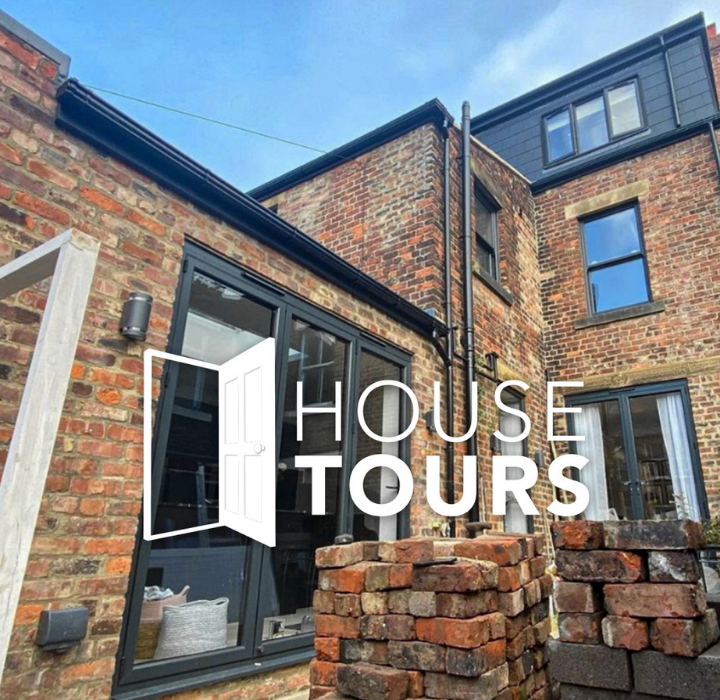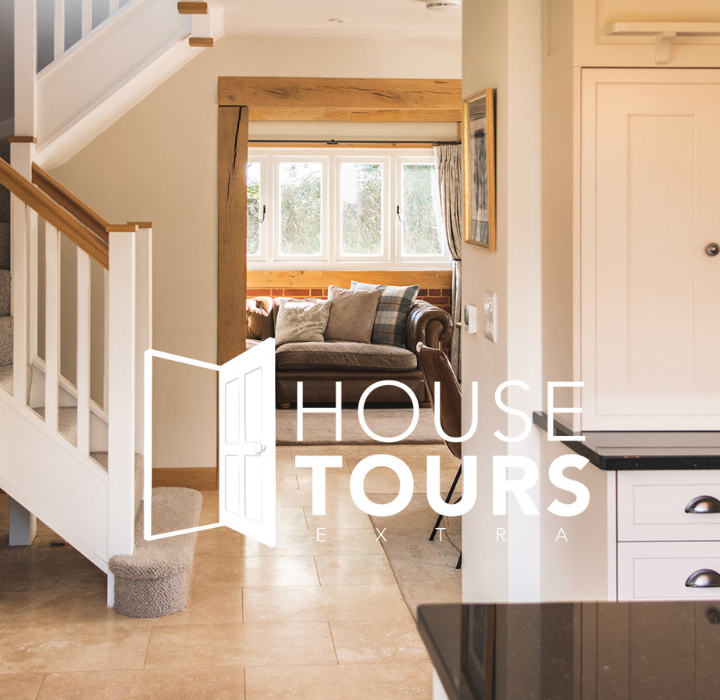 ---
Applying For House Tours
Do you live in the East Anglia region? Have you recently completed a renovation or restoration project? No matter how big or small, we are offering a personalised professional video keepsake of your home and the opportunity to be featured in our House Tours Extra editions.
Get in touch and APPLY NOW for your chance to have a unique bespoke video of your home.
---
*Please note prices of products quoted are accurate at the time of the article publication but may be subject to change*
Comments