Sliding & Pocket Door Furniture
A stunning range of sliding & pocket door furniture and lock sets. Expert hardware made from premium quality solid brass with five distinctive finish options.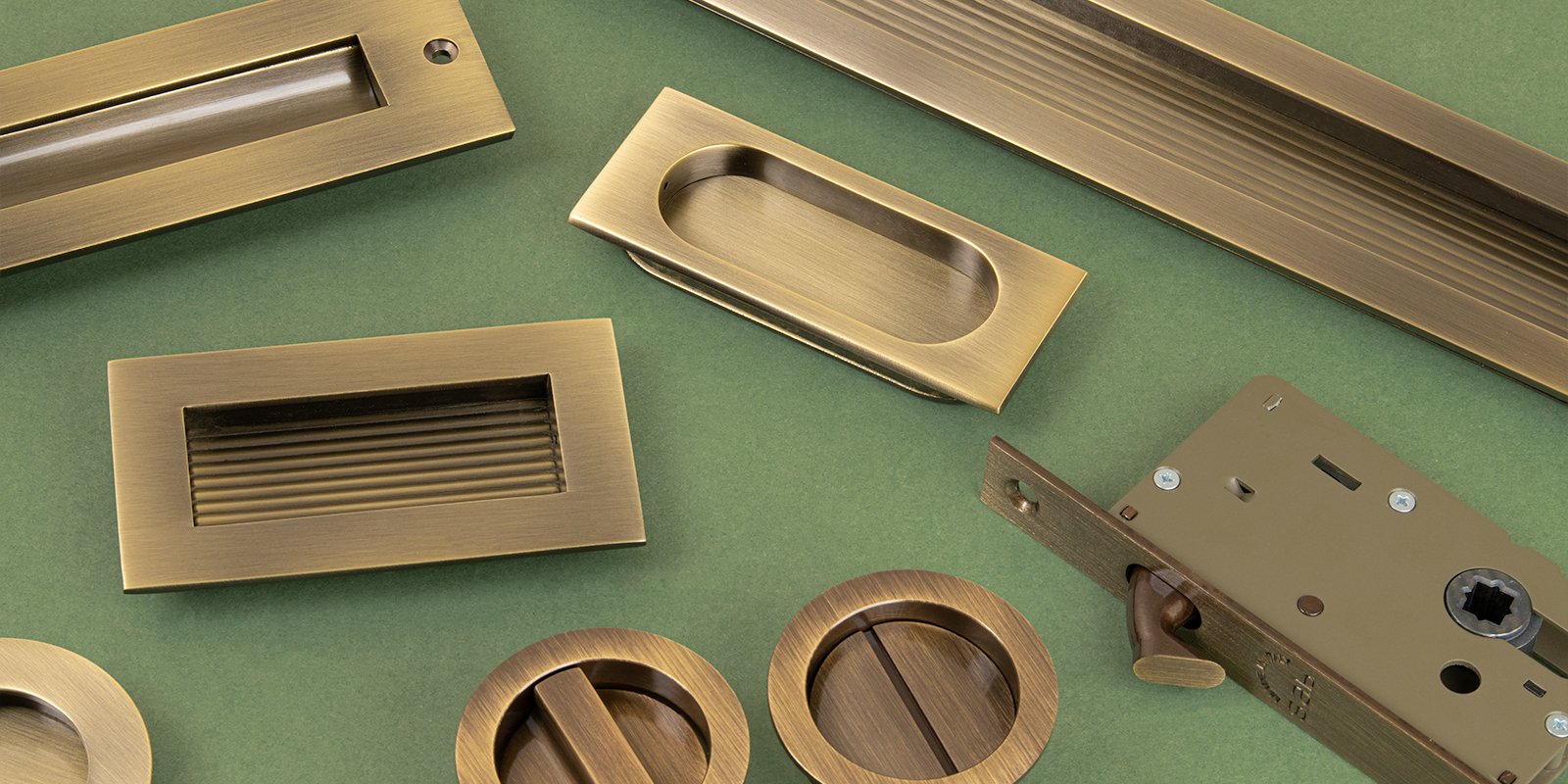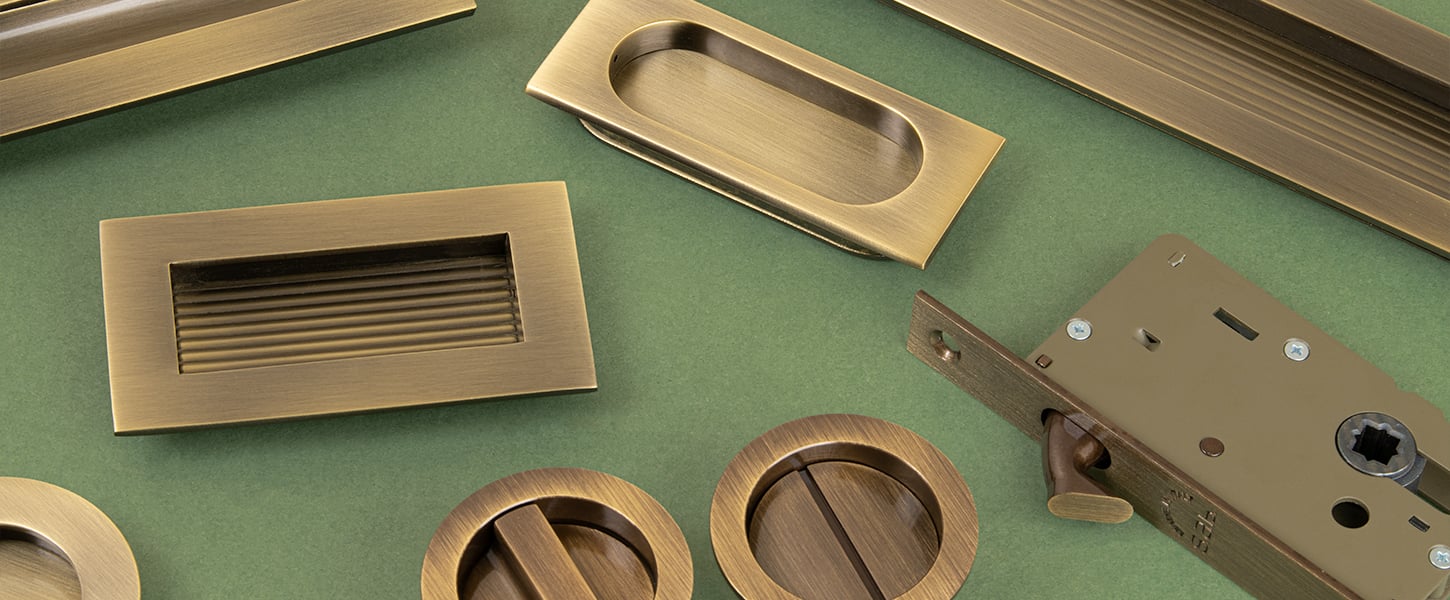 Sliding & Pocket Door Furniture
Sliding Pocket Doors are a popular choice for both modern and traditional properties, offering a stylish sleek look, as well as being a brilliant space saving solution. Our range of sliding & pocket door furniture has been chosen for quality and design. Contemporary and traditional styles in a choice of five beautiful finishes for every home decor colour scheme.
Choose from round, square and rectangular flush pull handles in a wide range of sizes. Whether you have a single sliding door, or a pair of large double pocket doors, we have the hardware to suit. Take a look at the large Reeded Rectangular Flush Pull for a striking feature look.
The flush pulls are made from the highest quality sold brass and are sold singly with fixings supplied. The sliding door lock sets include a sash hook lock, turn & release and finger edge pull. Everything you need for your sliding and pockets doors. See also our range of matching Window Furniture and Front Door Furniture.