Sash Window Furniture
Traditional sash window furniture for period properties and classic homes. Solid brass sash fasteners, window lifts and pull handles in a choice of distinctive finishes.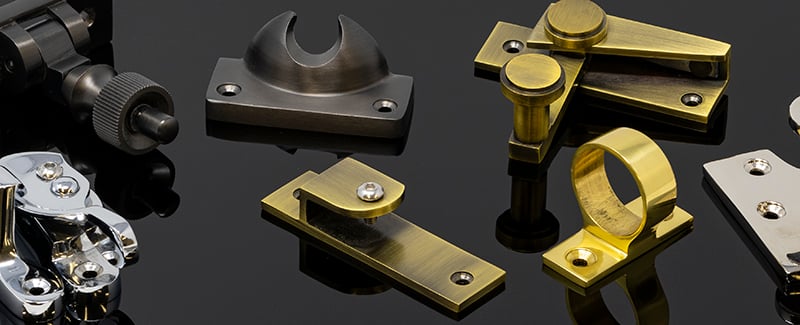 Sash Window Furniture
Sash windows are a unique part of British architectural heritage, introduced in the late 17th century. These sliding sash window fasteners & locks are premium quality window fittings for period properties.
Antique brass sash window fittings are the traditional choice, but we also offer five additional finishes, including polished chrome, satin nickel, polished brass, matt bronze & polished nickel.
We offer a wide range of sash lifts and fasteners. If you need a locking window fastener, take a look at the Brighton, Hook & Plate and Fitch sash fastener locks. For more details and dimensions, please see the individual listings.