Edge Pull Handles
Edge Pull Handles are also known as cabinet edge pulls. These discreet handles are a popular choice for kitchen cupboards and drawers, offering a streamlined, contemporary look.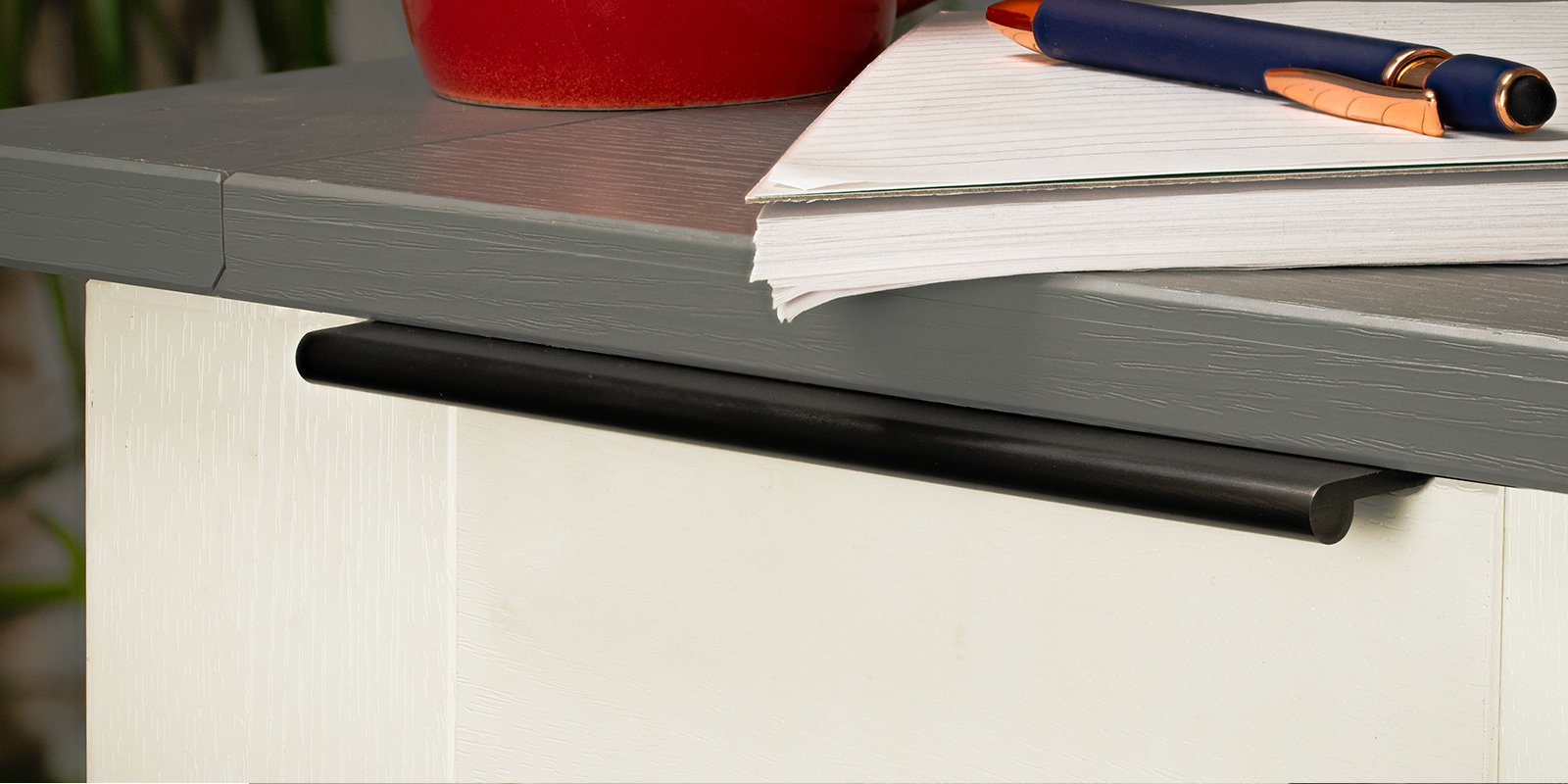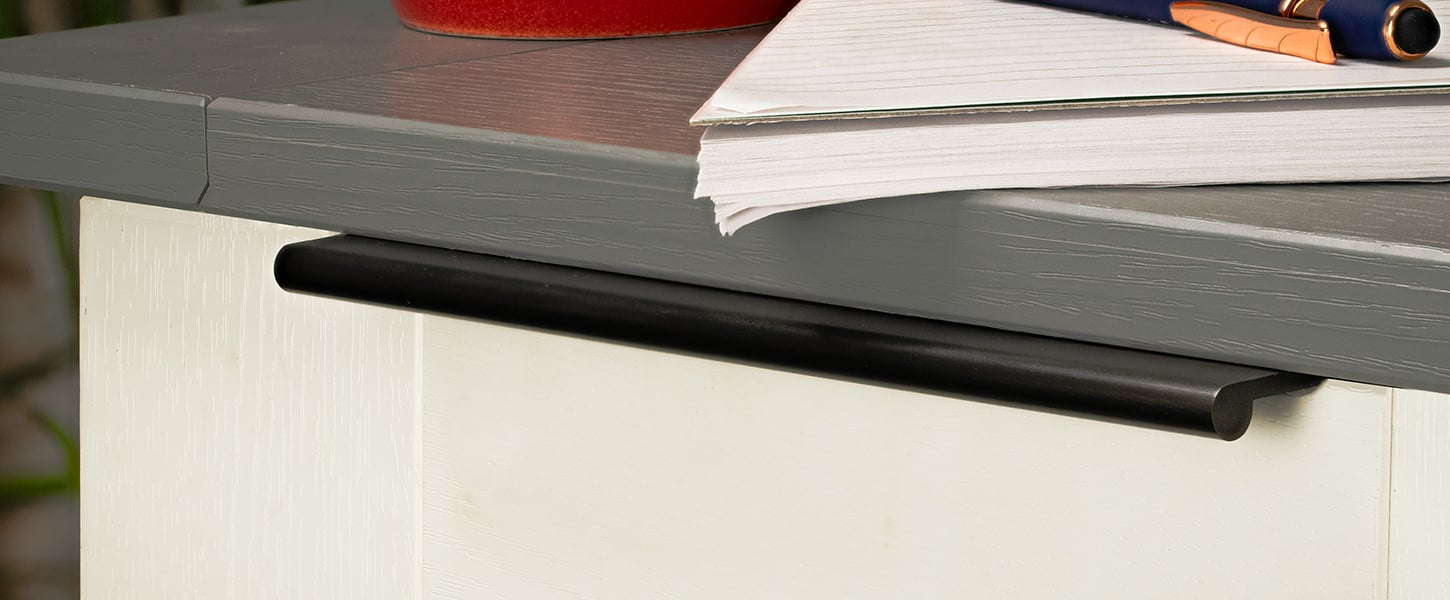 Edge Pull Handles
The edge pulls are available in small, medium and large sizes, suitable for most cabinets and drawers. There are no rules for which size is best, but a general guide is to choose one that is at least 1/3 the width of the drawer front or cupboard edge.
Made from quality solid brass, these cabinet drawer handles come in seven distinctive finishes. The brass pulls are ideal for adding timeless sophistication, whereas the chrome, black and satin nickel handles are a great choice for a modern look. See also our full range of co-ordinating Cabinet Furniture.

The pulls are available in two different designs with round lip or square lip styles. Standard edge pulls are screwed to the back or front panel of a cupboard or drawer. For the top fixing edge pulls, please allow a gap of 3mm between drawers or doors, otherwise they can be  morticed into the edge.