Spotlight On...Sliding & Pocket Door Furniture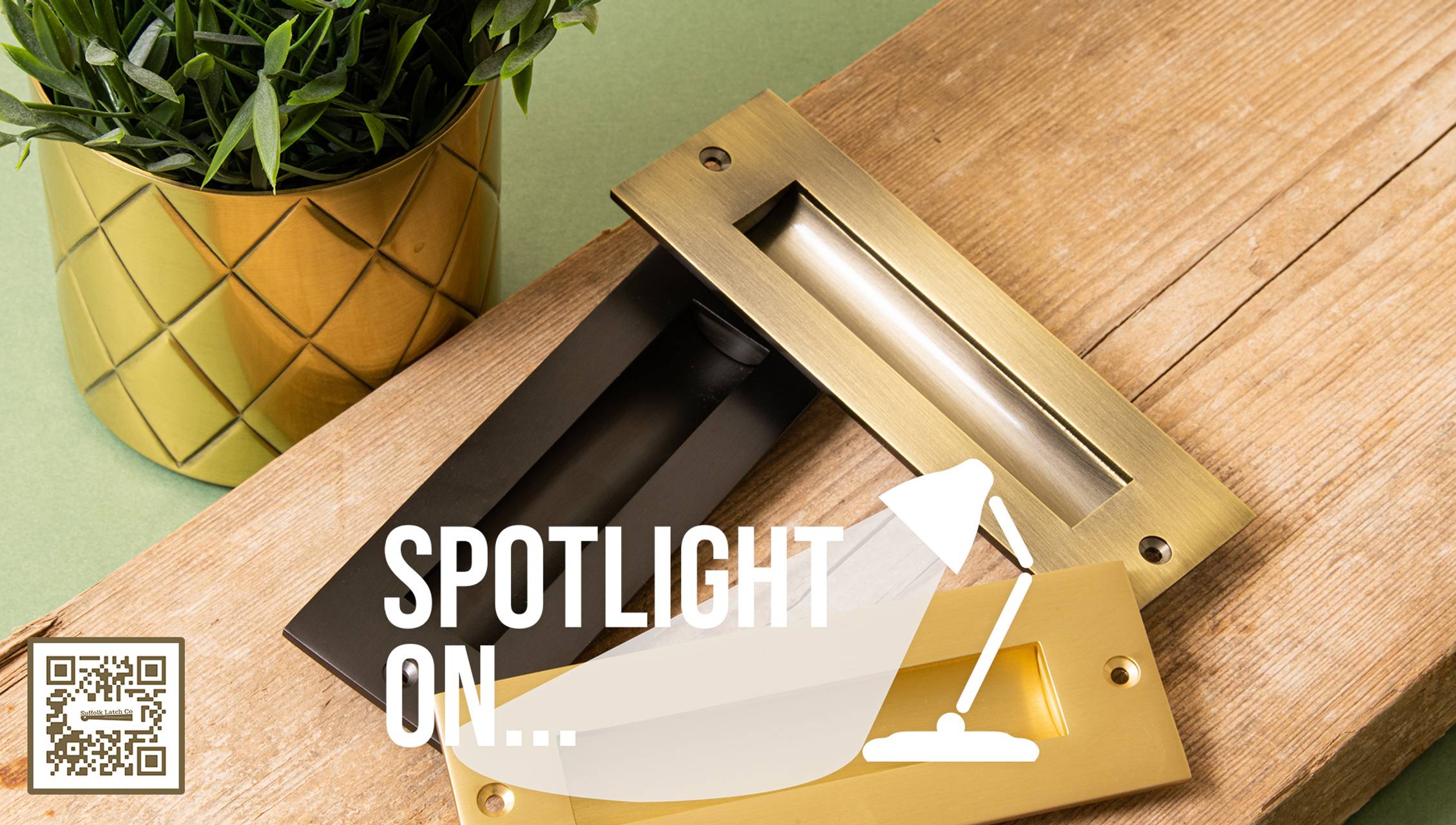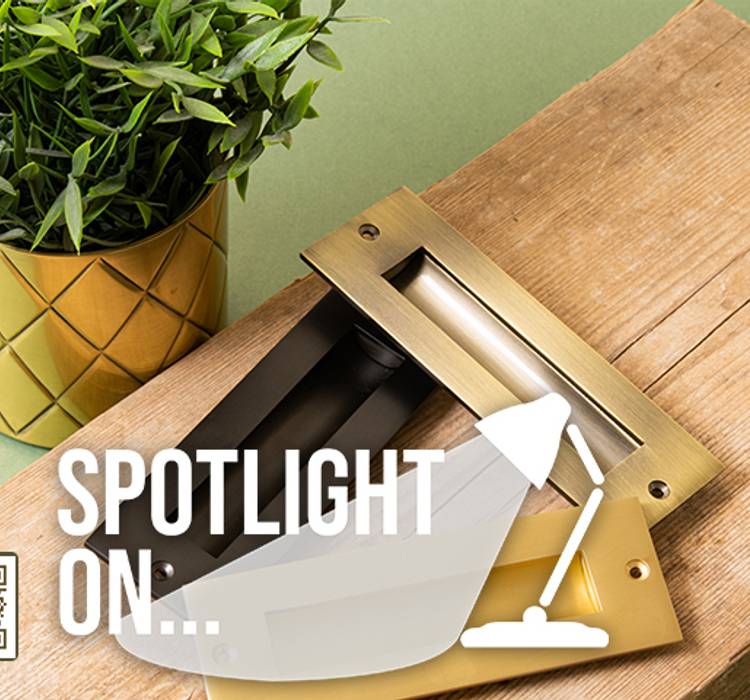 Designer Hardware For Sliding & Pocket Doors
Turning the spotlight on sliding & pocket door furniture and introducing this stunning range of designer hardware. Sliding doors are are having a resurgence in popularity in recent years, and are a great choice for both modern and traditional properties. These doors offer brilliant space saving solutions as well as bringing a sleek look to your home.
Hardware for sliding doors needs to be flush fitting to allow for doors to be pulled open and closed with seamless ease. Standard handles prodrude from the surface and are not suitable for sliding or pocket doors.
This stunning range of door furniture is made from solid brass and available in five distinctive finishes. From simple modern flush pull handles to traditional styles, door edge pulls and bathroom door privacy locking sets, we have everything you need for your sliding & pocket doors.
Quality Sliding Door Furniture With Designer Style
Flush Pulls for Sliding & Pocket Doors
Flush pull handles are designed to be recessed into a door so they sit flush with the surface of the timber. Depending upon the style, they are fixed in place with either a fixing pin, exposed screws and/or glue. The flush pulls are available in different sizes, with large feature pull handles and smaller, minimalist finger pulls. Solid brass round, square and rectangular pulls in a choice of five beautiful finishes - something for every interior.
Round Sliding Door Flush Pulls
The round sliding flush pull handles are a great choice if you are looking for modern door hardware. These simple styles offer a clean contemporary look in plain, reeded and half moon handle designs.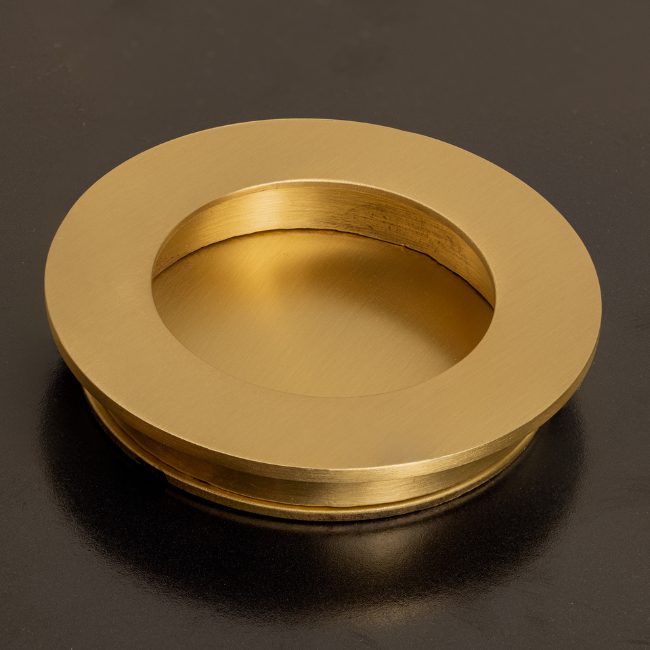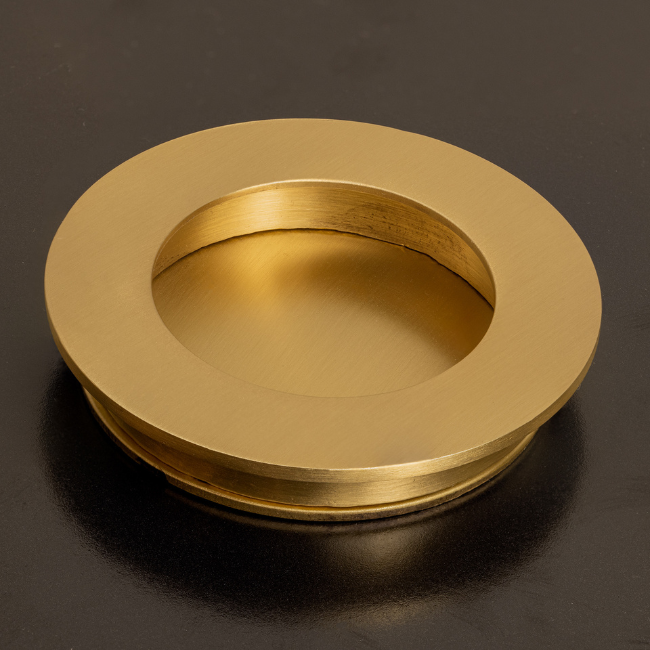 Satin Brass Round Flush Pull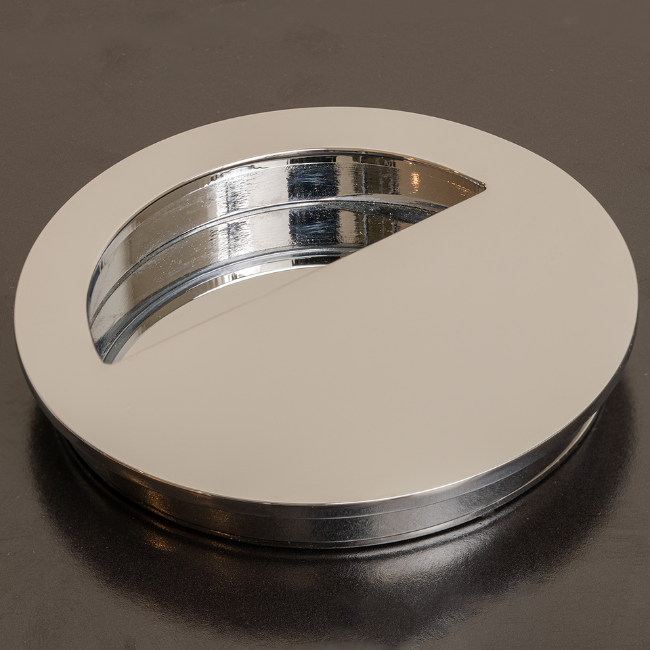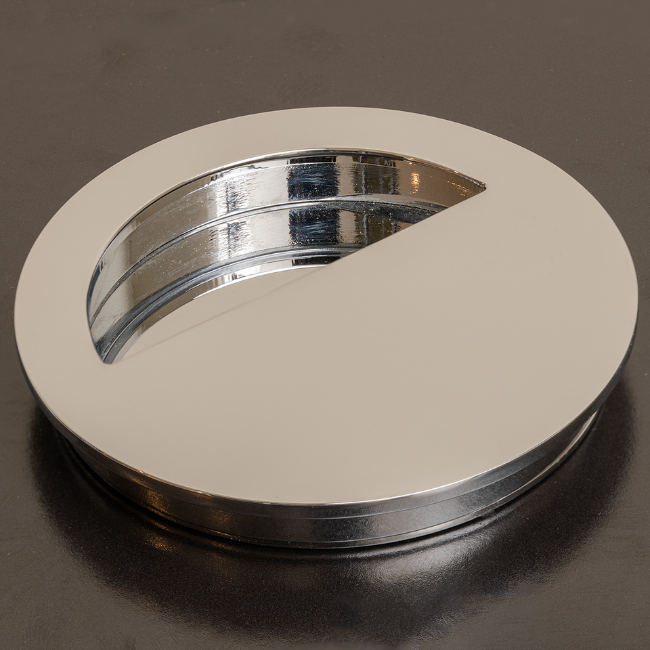 Polished Chrome Round Half Moon Flush Pull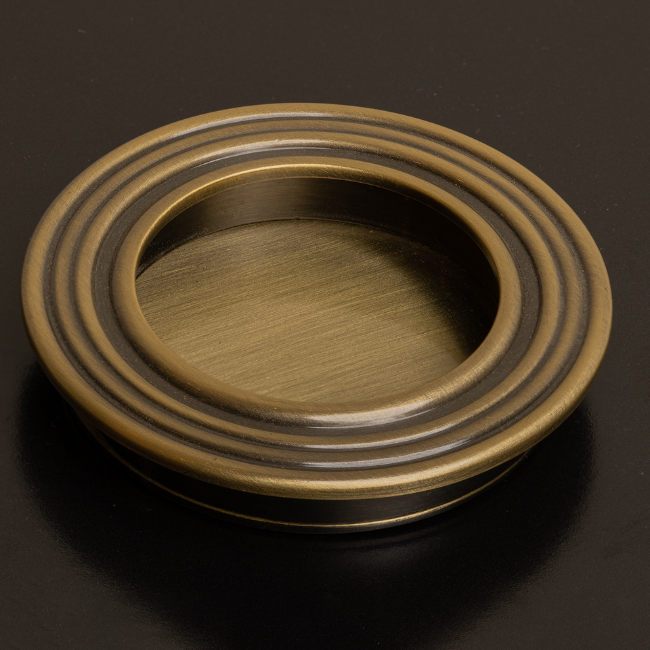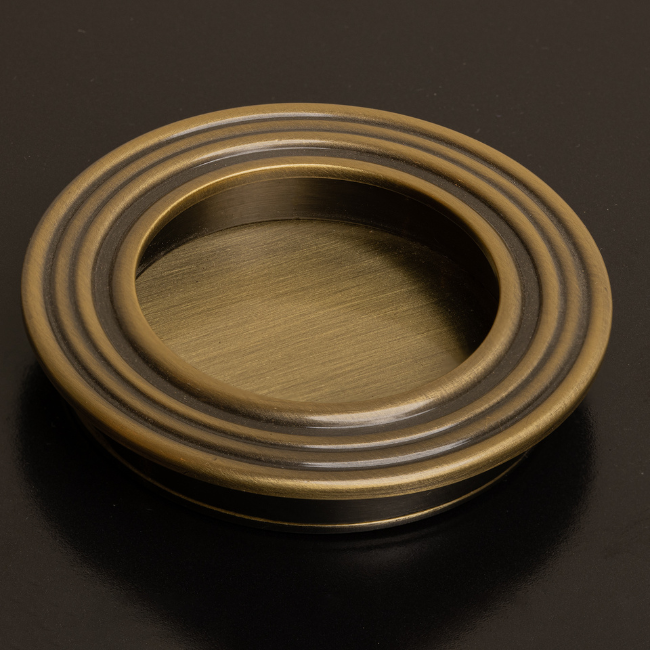 Aged Brass Round Reeded Flush Pull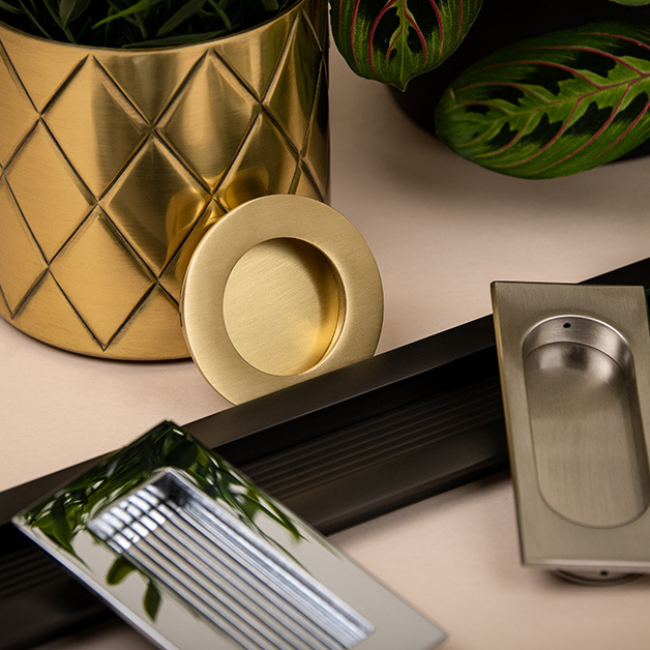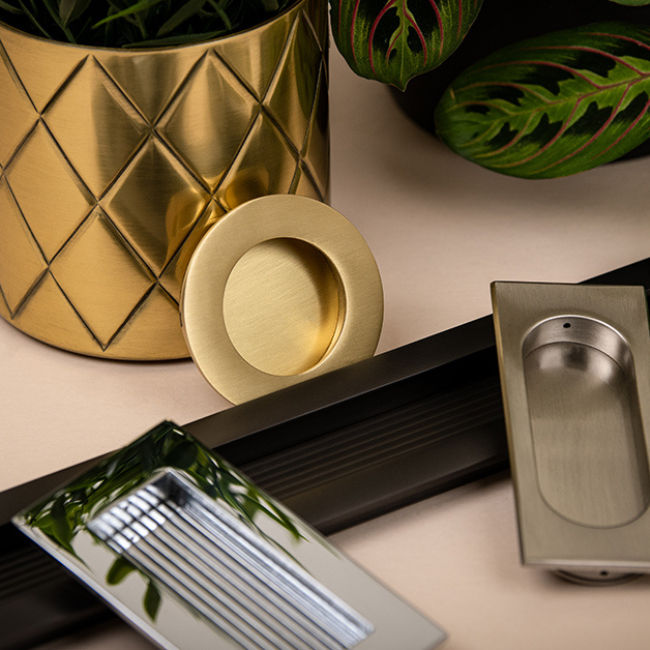 Square & Rectangular Sliding Door Flush Pulls
Choose square and rectangular flush pulls in modern and classic styles for a striking geometric look. Great for both contemporary and period style interiors.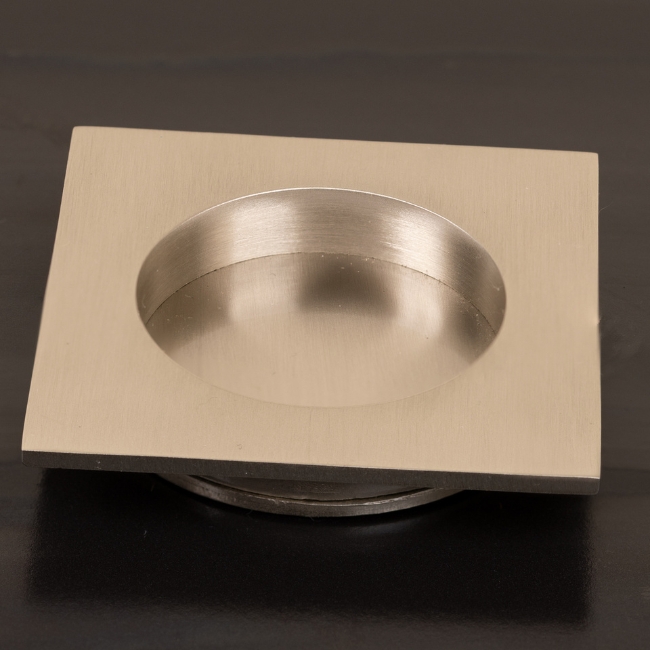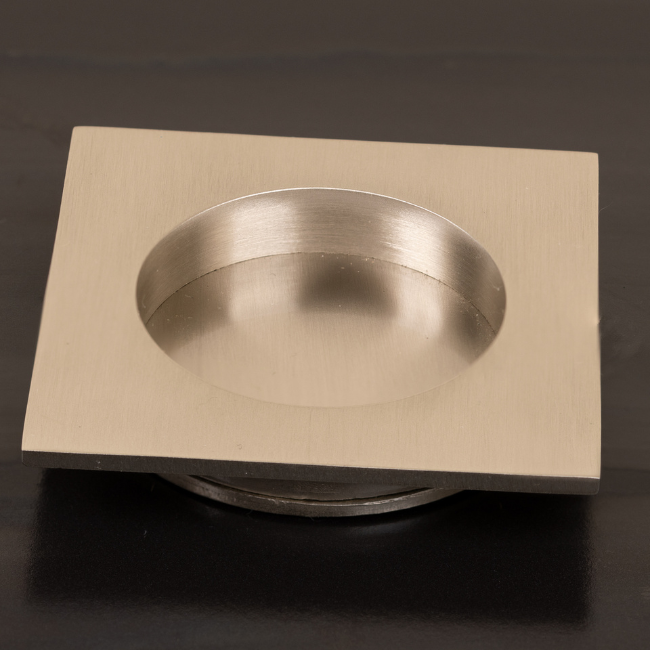 Satin Brass Square Flush Pull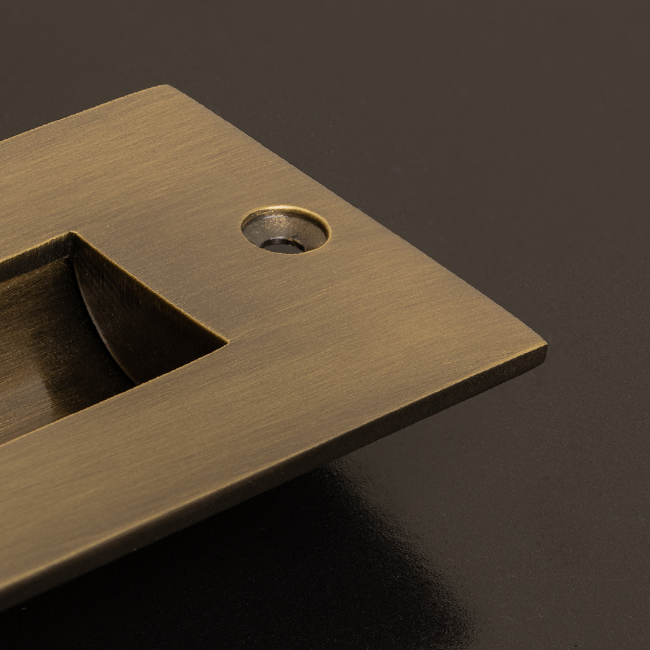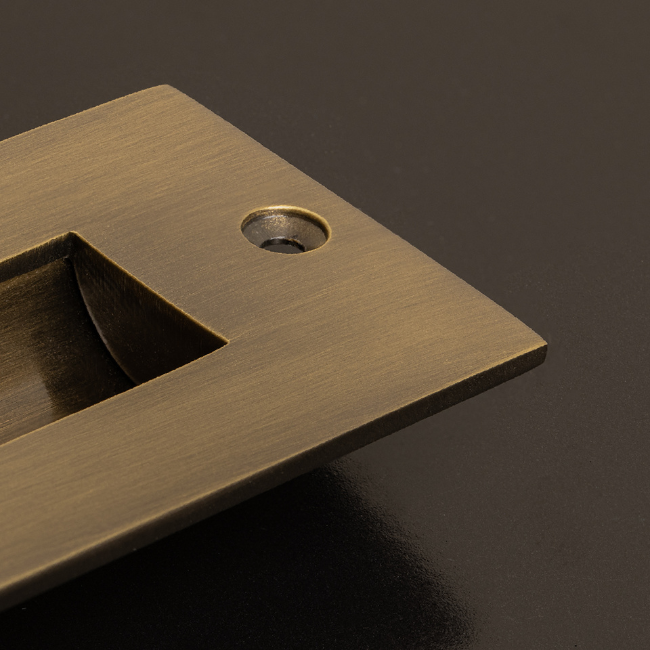 Aged Brass Traditional Flush Pull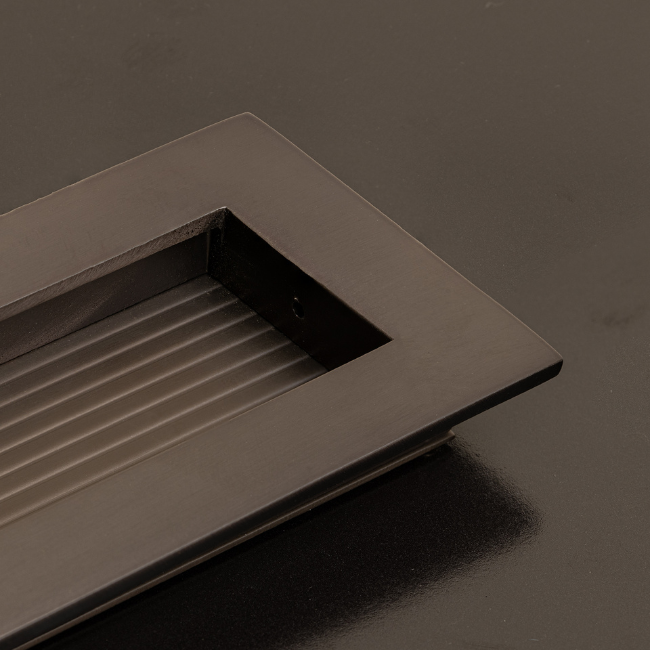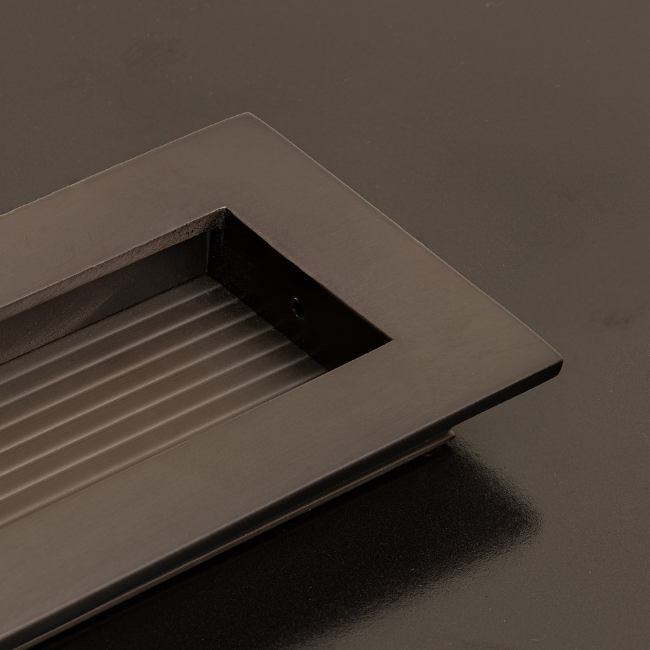 Matt Bronze Reeded Rectangular Flush Pull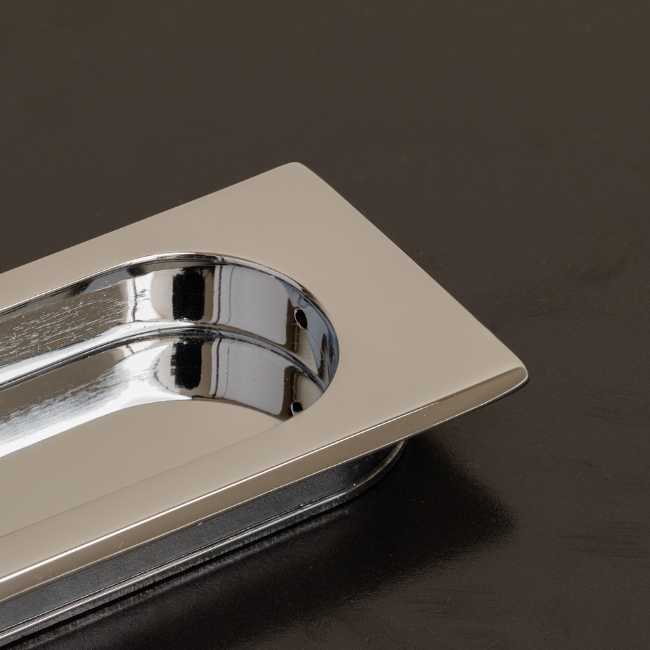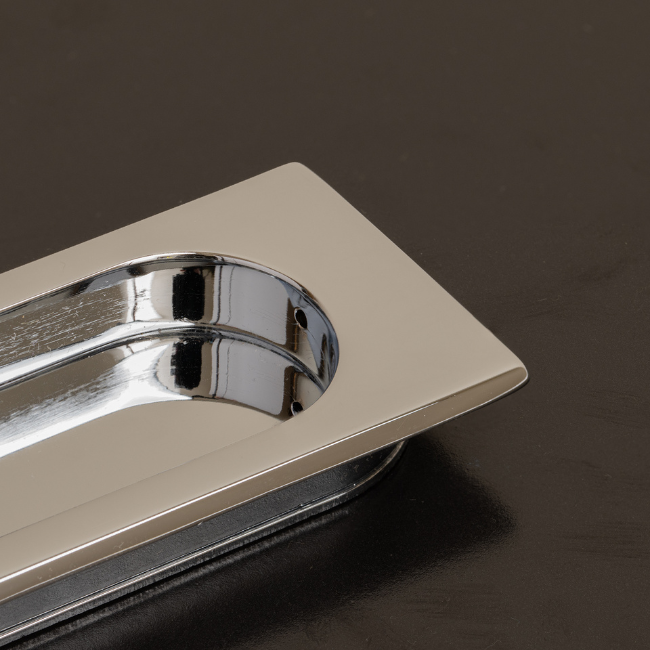 Polished Chrome Modern Flush Pull Handle
Expert Hardware Solutions For Modern Living
Privacy Lock Sets for Sliding Pocket Doors
If you need to lock your sliding and pocket doors these privacy lock sets include everything you need - expert hardware for your sliding doors. These privacy lock sets offer the perfect lock solution for bathroom and ensuites and are specifically designed for sliding doors. The set contains a sash hook lock with striker plate, a flush pull turn & release and a finger ring pull.
As the name suggests, a hook lock has a hook shaped bolt which pivots out into the keeper which is located on the door frame. This is the only type of lock that is suitable for a sliding door as a normal deadbolt wouldn't hold in place.
The sets are available with a choice of round or square privacy turns and co-ordinate with the full range of sliding and pocket door furniture.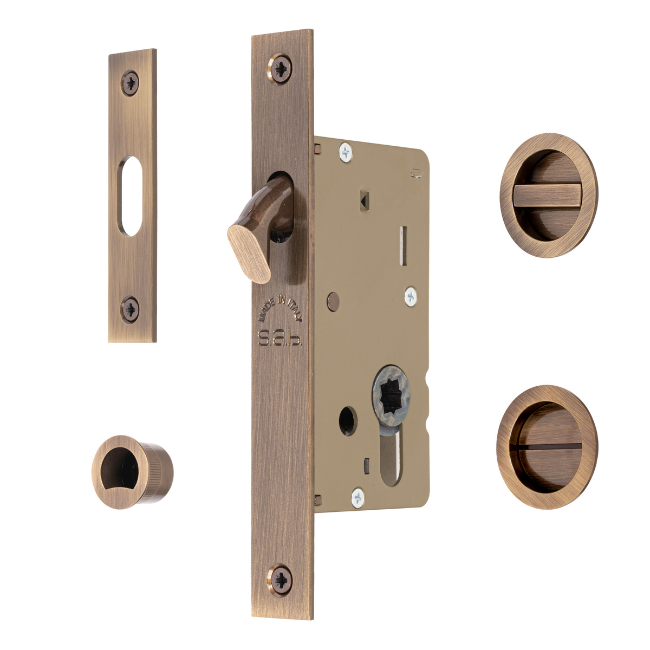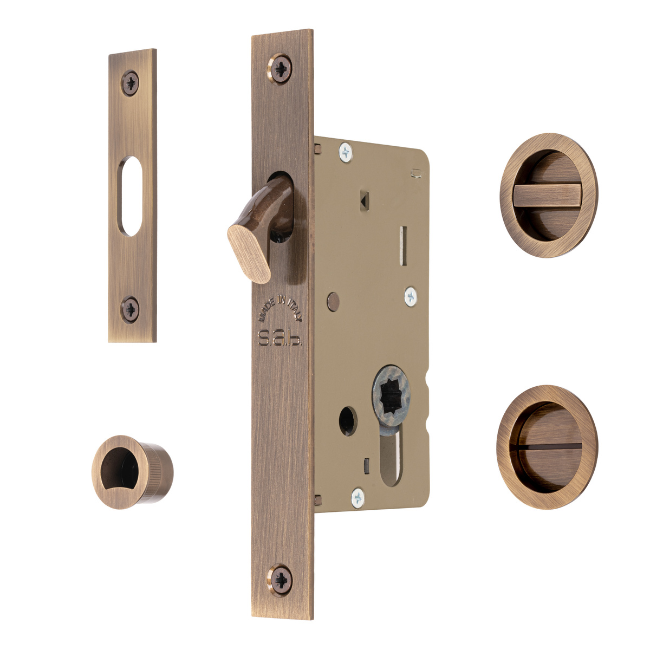 Sliding Door Lock Set with Round Privacy Turn in Aged Brass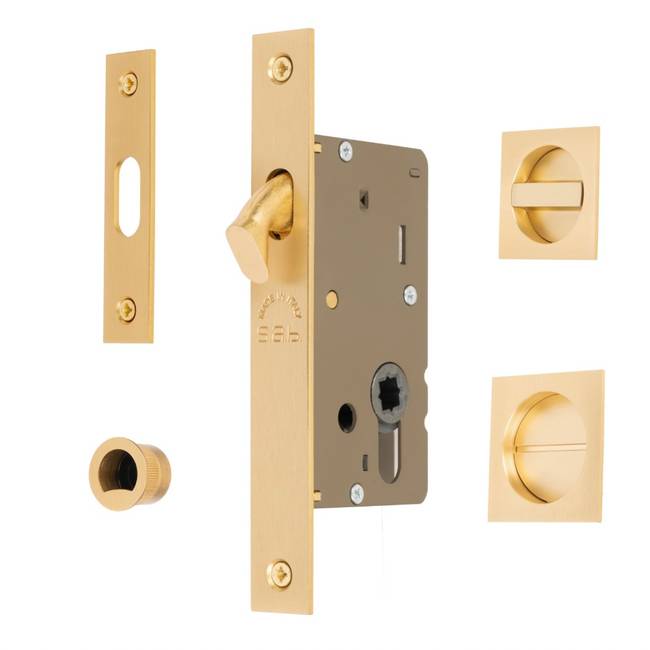 Sliding Door Lock Set with Square Privacy Turn in Satin Brass
Comments