Spotlight On...New Brass Window Furniture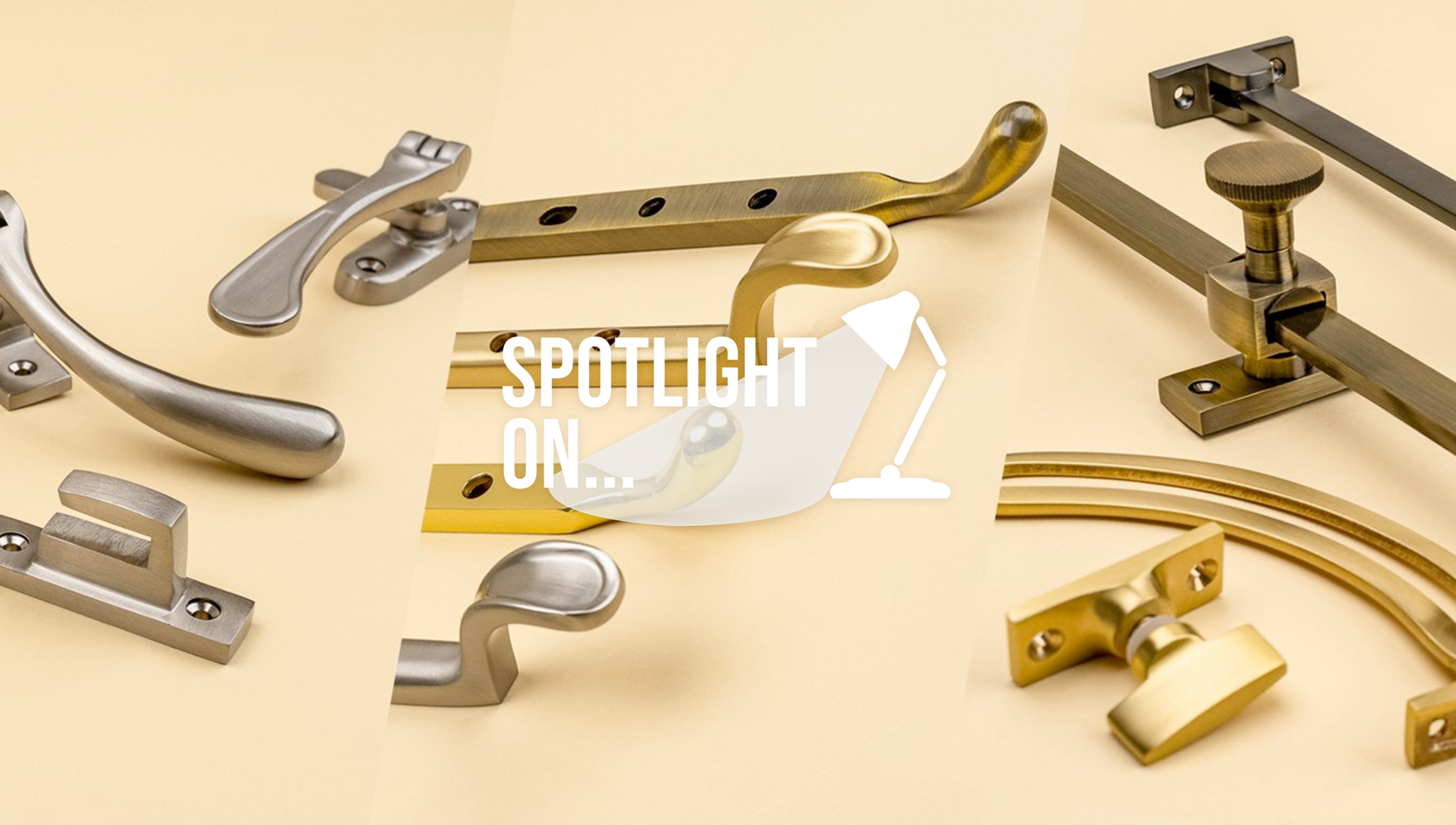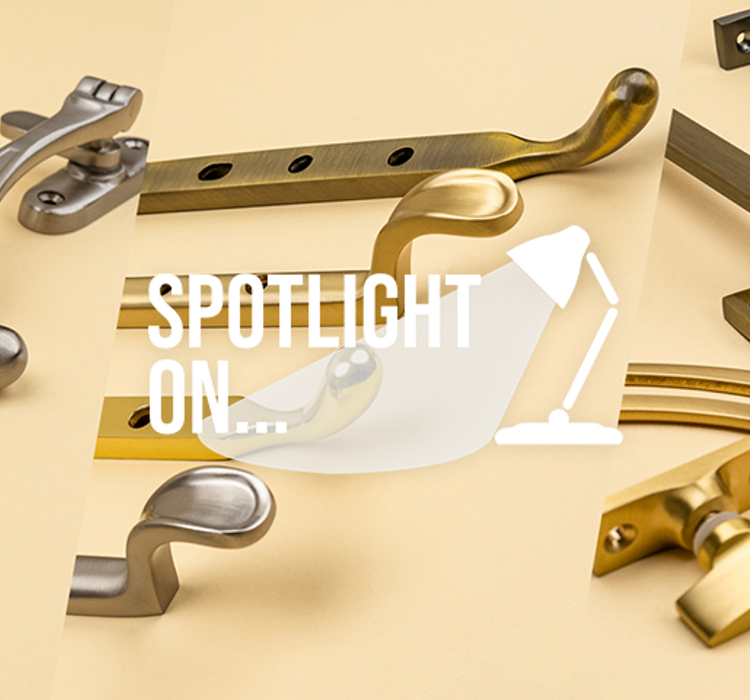 A stunning new range of solid brass window furniture for casement & sash windows in six beautiful finishes.
Introducing our latest collection of quality window fittings:
Window furniture is often an overlooked detail, chosen out of necessity, at the last minute. Yet the fixtures and fittings of a home renovation provide an important finishing touch to a project. The style of window hardware and choice of metal are a great way to contrast, co-ordinate and highlight an interior colour scheme.
Take a look at our new range of solid brass fixtures for casement and sash windows. A premium quality collection, offering everything you need for a stylish designer look, in a choice of six beautiful finishes.
Casement Window Furniture
What is a casement window? A casement window is one of the oldest type of windows, with a framed panel which opens outwards or inwards. This style of moveable window is hinged at the side, bottom, or top of the frame. The most common type of casement is hinged at the side and opens outwards.
Fasteners and stays are traditional fittings for a casement window. A fastener is a handle used to open and close a window, supplied with a mortice and hook plate for both recessed and flush fitting windows. Stays are designed to be attached to the bottom of a frame and are used to securely prop a window open, as well as helping to secure the window when it is shut.
Solid Brass Window Hardware For Casement Windows
Brass is a popular choice for window furniture as it is a non-ferrous metal, resistant to corrosion and rusting. Our new range of solid brass casement window furniture is made from the highest quality solid brass and available in six distinct finishes. Choose from aged brass, polished brass, polished chrome, satin nickel, satin brass and matt bronze. These lacquer finishes offer something for every interior, whether you have a period property, country cottage or a sleek modern home.
Window Stays: The solid brass stays are available in the classic styles of Ball End and Spoon End, in three standard sizes of 8, 10 and 12 inches. The sliding stay is only available as a 10 inch size, but has the advantage of allowing an open window to be secured at any position, rather than the position dictated by the fixed holes in a standard stay. All stays are available in six finishes.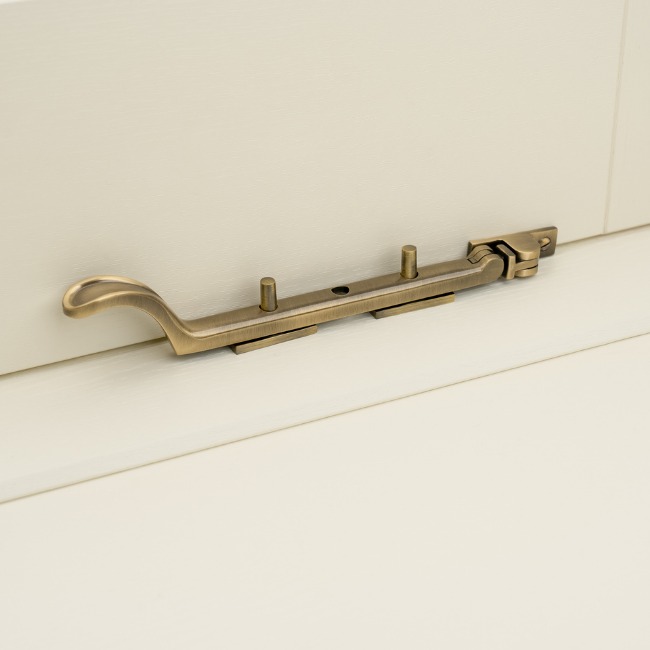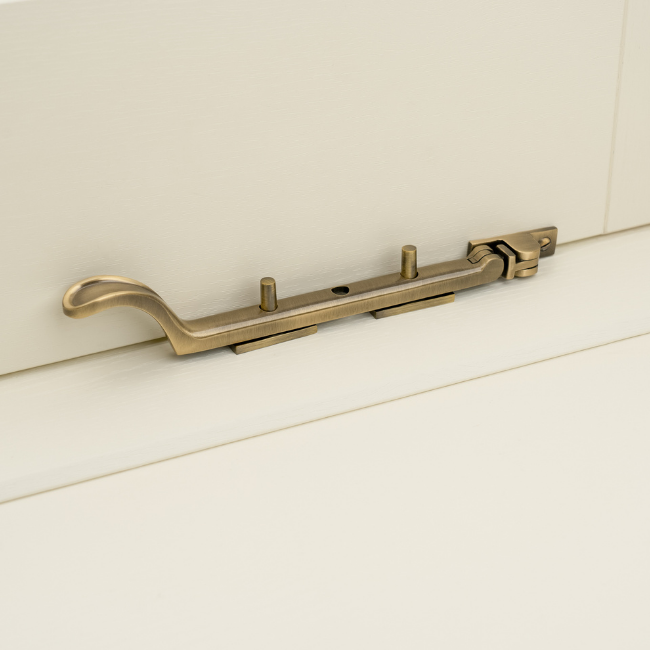 Spoon End Casement Stays From £16.00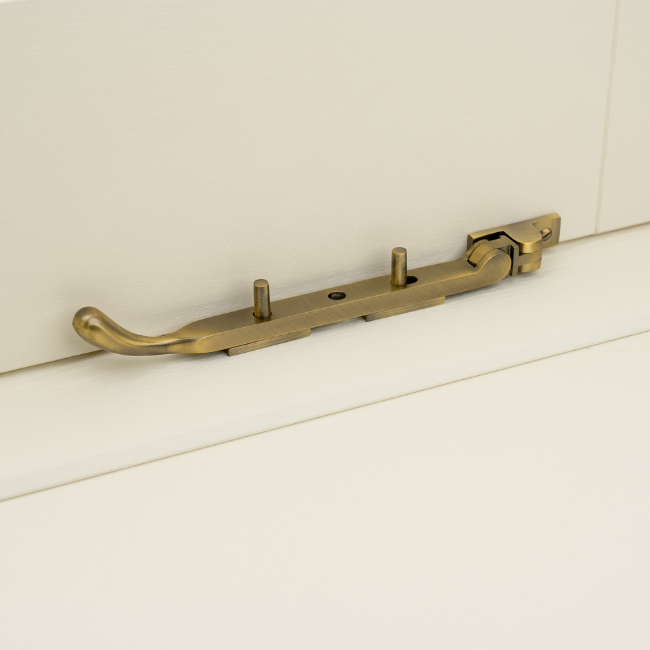 Ball End Casement Stays From £17.00
Window Fasteners: The matching fasteners in this range are available in the Ball End and Spoon End designs as well as the traditional Locking Wedge style. For weather-stripped windows, see the Ball End design and also there is a specific weather stripped version of the Locking Wedge.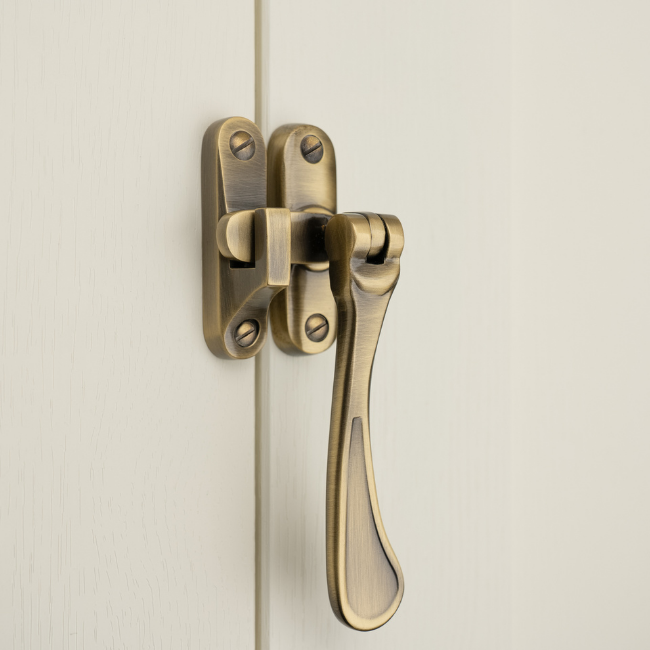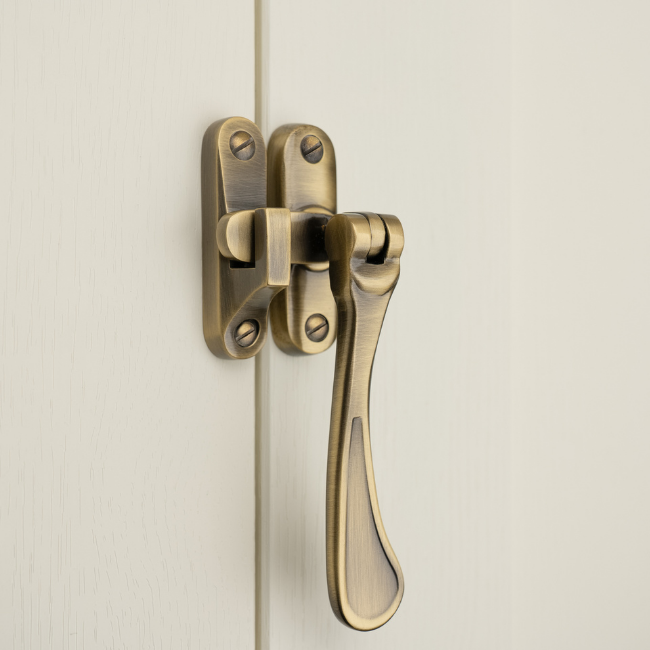 Spoon End Casement Fastener Aged Brass - £19.00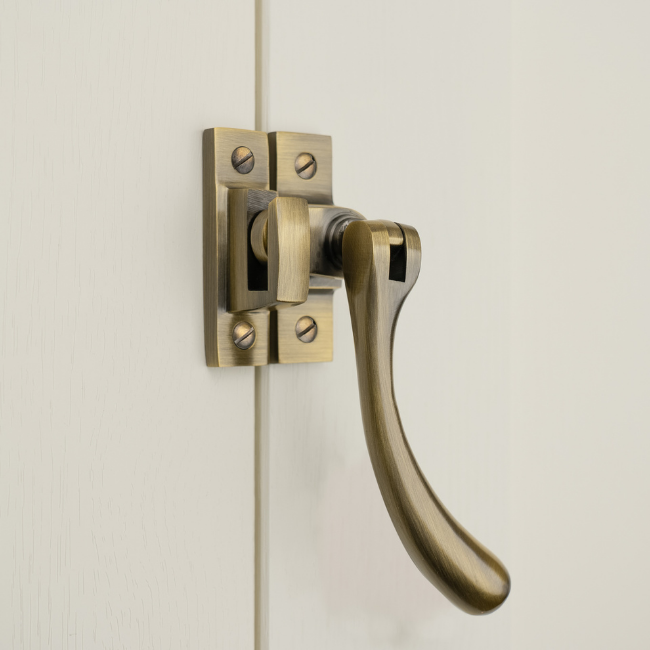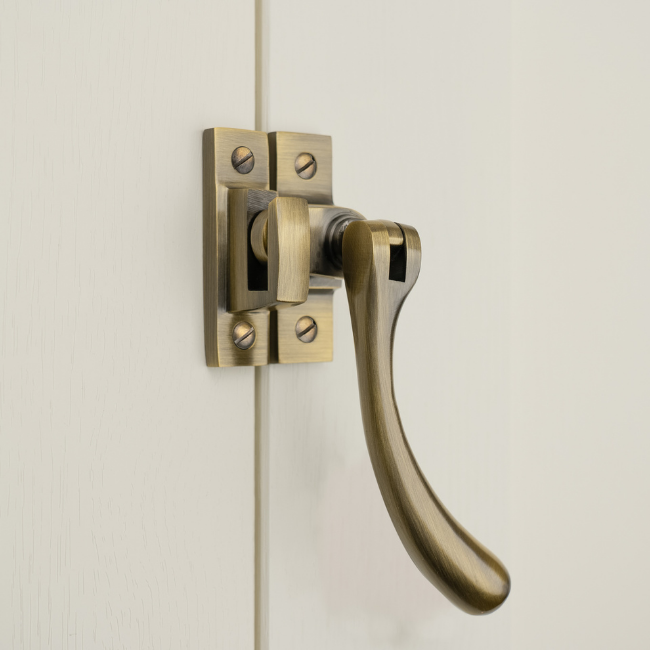 Ball End Casement Fastener Aged Brass - £22.50
Sash Window Furniture
What is a sash window? Also called a sliding sash or hung sash, this style of traditional window has two panels that are designed to slide over one another, usually up and down, but can also be fitted side-to-side. Sash windows are often found in period properties, particularly Georgian and Victorian homes.
Our solid brass sash window fittings include fasteners, locks, lifts and pulls. Everything you need for giving your sash window an authentic look.  Antique brass sash fittings are the traditional choice, but we also offer five additional finishes - something for every style and interior colour palette.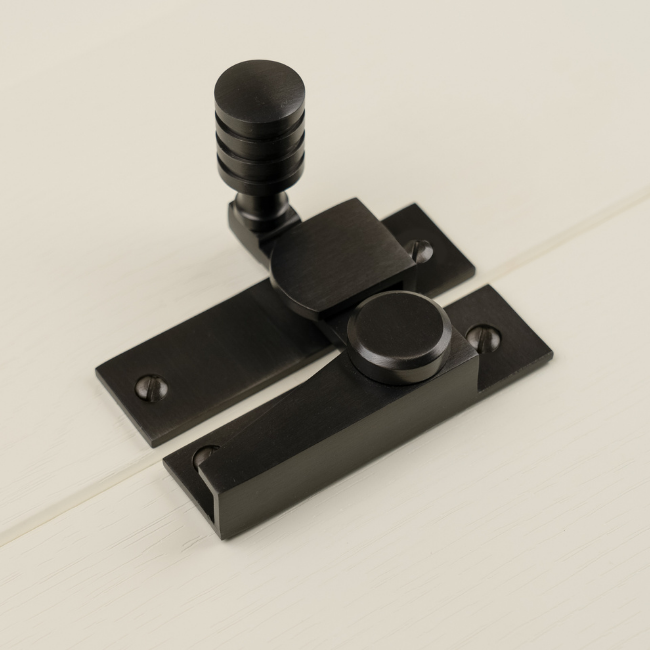 Ringed Hook Plate Sash Fastener Lock Matt Bronze - £16.50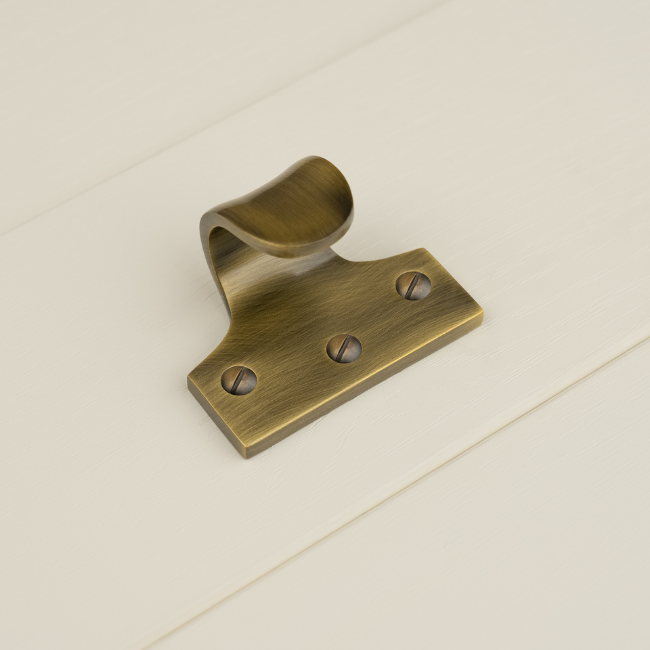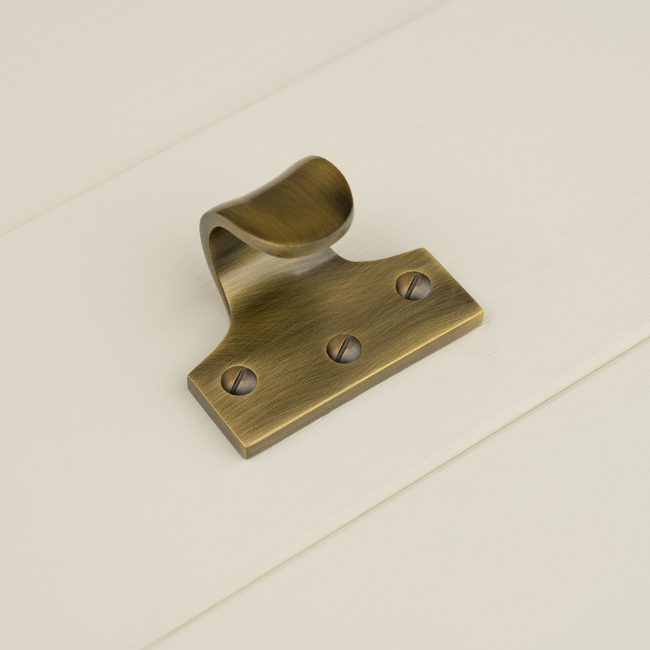 Sash Lift Hooks Aged Brass - £8.00
Specialist Window Fittings
For fanlight windows we have a range of specialist fittings including a quadrant stay, a roller arm stay and a fanlight catch. These products are ideal for hard to reach windows that need to be operated with a hook pole.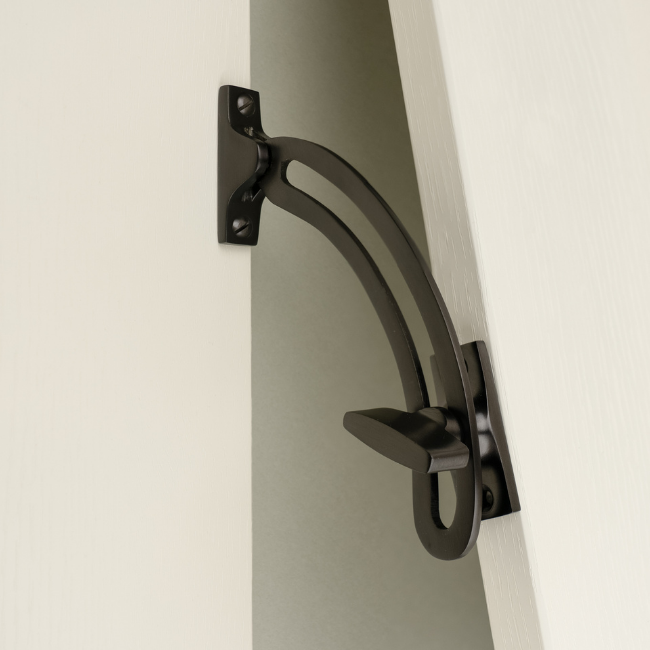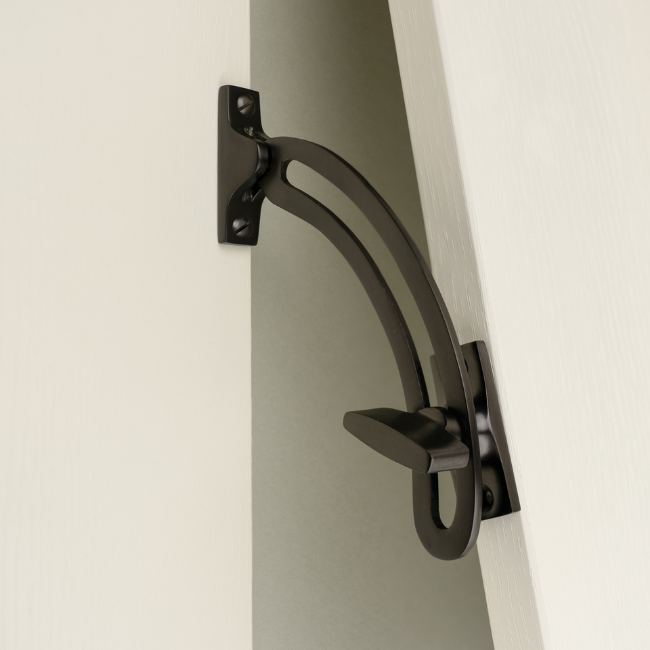 Quadrant Stay Matt Bronze - £22.00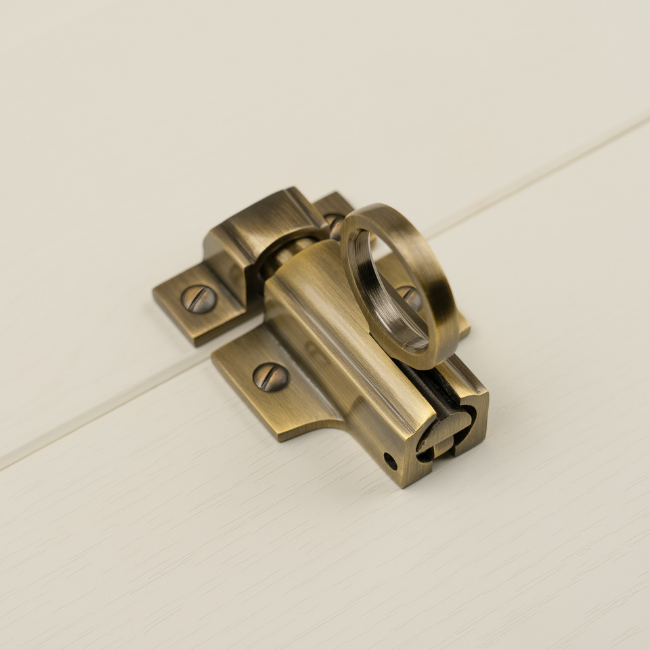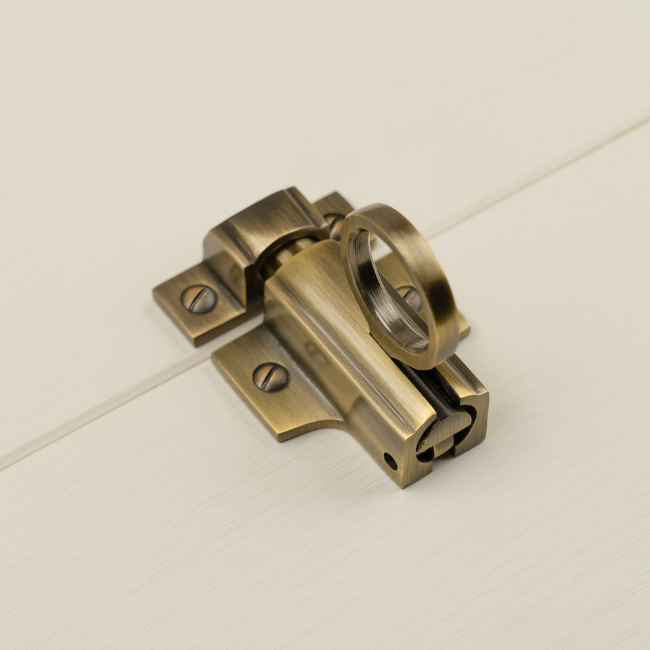 Fanlight Catch Aged Brass - £18.00
*Please note prices of products quoted are accurate at the time of the article publication but may be subject to change* 
---
Contact Us
If you need any help choosing the right furniture for your windows, please contact our friendly team during office hours Monday-Thursday 8am-4pm and Friday 8am-2pm.
info@suffolklatchcompany.co.uk
01787 277277
Comments