Creative ways to refresh your bathroom decor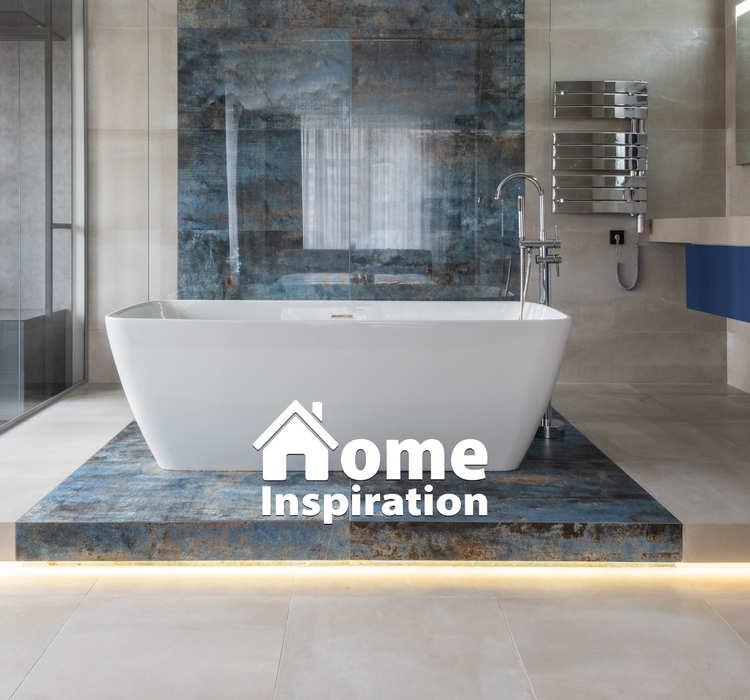 If you've ever wanted to create a more relaxing and rejuvenating bathroom space, you're in the right place. There's something undeniably calming about incorporating natural elements into our living spaces, and the bathroom is no exception.
Incorporating Natural Elements
Add natural elements to your bathroom decor for a fresh, calming ambience. Earthy tones like green, brown, beige, and grey create a natural look. Paint the walls in a soft sage green or opt for earth-toned tiles to instantly transform your space into a tranquil oasis.
Embrace the Light and Space
a. Airy Layouts
Opt for open, airy layouts, possibly by removing walls or enlarging windows, to enhance the spaciousness and light in the bathroom.
b. Sleek Walk-In Showers
Consider replacing traditional tubs with sleek, spacious walk-in showers, which can be doorless or enclosed with striking black trim for a modern look.
Dive into Color and Texture
a. Bold and Monochromatic Palettes
Whether it's a bold wallpaper, a monochromatic palette, or a vibrant paint colour like sage green or rich teal, colour can dramatically transform your bathroom.
b. Textured Paint and Tiles
Explore textured paint effects or use various tiles like glass, Moroccan, or faux bamboo to add depth and visual interest.
Luxuriate in Elegance
a. Freestanding Bathtubs
Introduce freestanding bathtubs, which can become a focal point, offering a modern and luxurious vibe.
b. Plush Towels and Robes
Incorporate plush towels and robes to add a touch of spa-like luxury and comfort.
Merge Functionality with Style
a. Wall-Mounted Fixtures
Wall-mounted fixtures and vanities not only save space but also offer a contemporary and clean look.
b. Smart Mirrors
Consider smart mirrors that blend practicality with high-tech features, providing both functionality and a modern ambience.
Connect with Nature
a. Natural Materials
Utilize natural materials like wood and stone to create a serene and organic aesthetic.
b. Indoor Plants
Incorporate indoor plants to enhance air quality and bring a refreshing natural element into the space.
Focus on Details
a. Distinctive Mirrors
Choose mirrors with distinctive shapes or smart functionalities to make a statement and enhance visual appeal.
b. Integrated Lighting
Ensure your bathroom is well-lit, possibly with integrated lighting, to eliminate shadows and add a gentle radiance.
Prioritize Comfort and Wellness
a. Floor Heating
Consider installing underfloor heating for an extra touch of warmth and luxury.
b. Aromatherapy
Integrate aromatherapy through essential oils or scented candles to elevate the sensory experience.
Optimise Storage Elegantly
a. Open Shelving
Explore open shelving solutions that provide practical storage while also serving as a decorative element.
b. Built-In Storage
Incorporate built-in storage to keep essentials organized and maintain a clutter-free environment.
Conclusion
Your bathroom can be a haven where design meets functionality, providing not just utility but also a space where you can relax, rejuvenate, and enjoy a moment of tranquillity. By integrating various elements from modern design to spa-like atmospheres, you can elevate your bathroom to be a sanctuary that reflects your personal style and meets your functional needs.
---
Comments