Guide to Choosing the Best Bathroom Accessories
27 September 2023
James Wise
Introduction
The bathroom is essential and its design impacts the house. Accessories serve functional purposes and add personality to your bathroom. Every detail matters, from towel bars to soap dispensers.
Different Bathroom Accessories
One of the first things to consider when selecting bathroom accessories is the overall theme or style of your bathroom. Are you going for a modern, minimalist look or a more traditional, vintage vibe? Understanding your desired aesthetic will help guide you in choosing accessories that complement your decor. For example, if you have a sleek and contemporary bathroom with clean lines and neutral colours, you may opt for chrome or stainless steel finishes for your accessories. On the other hand, if you have a rustic or farmhouse-style bathroom with warm tones and natural materials, bronze or brass finishes may be more suitable.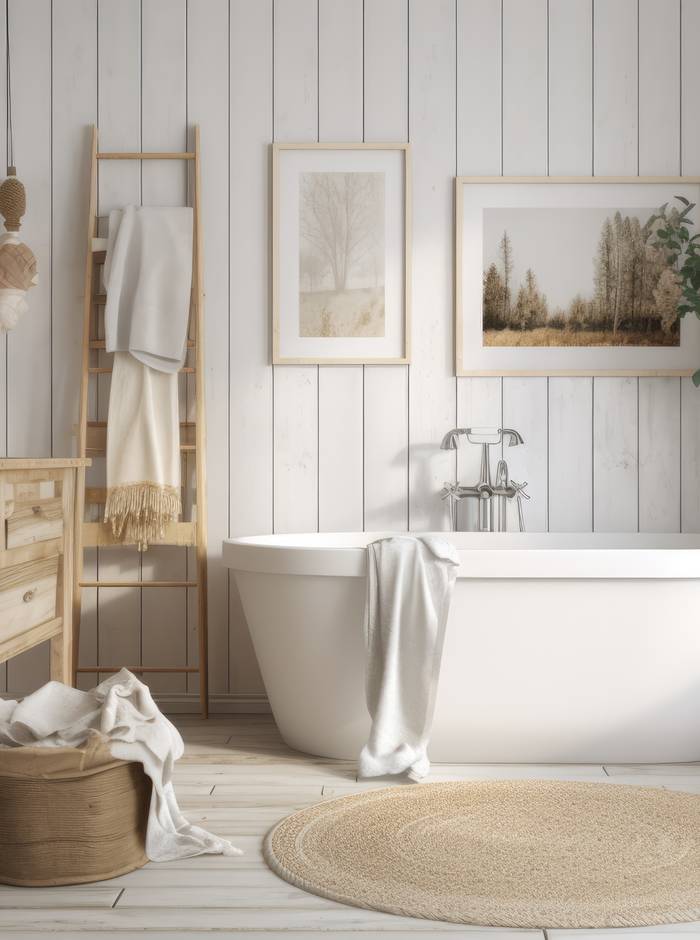 Farmhouse Bathroom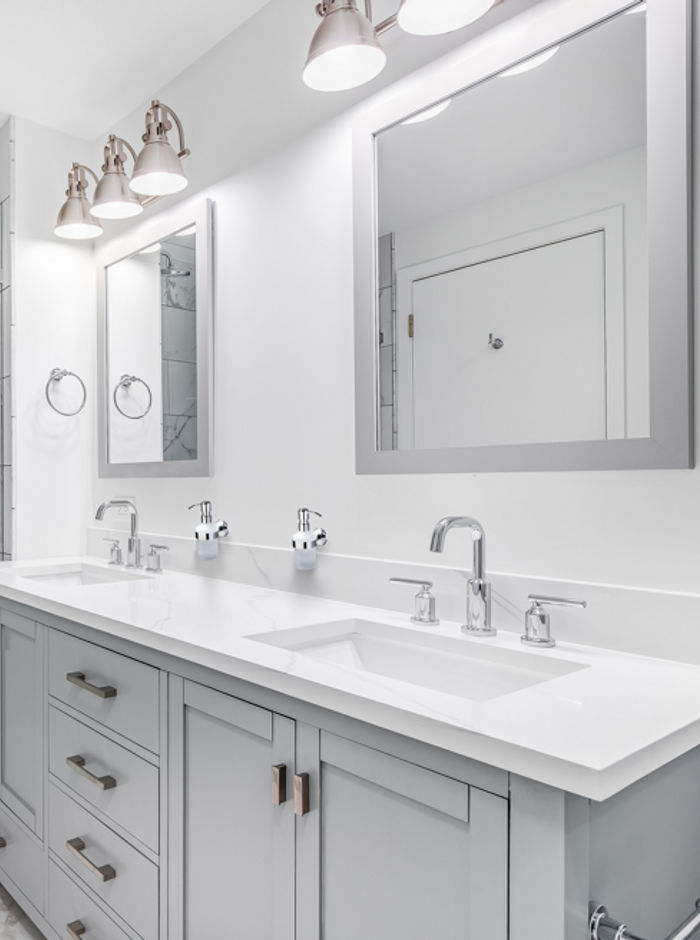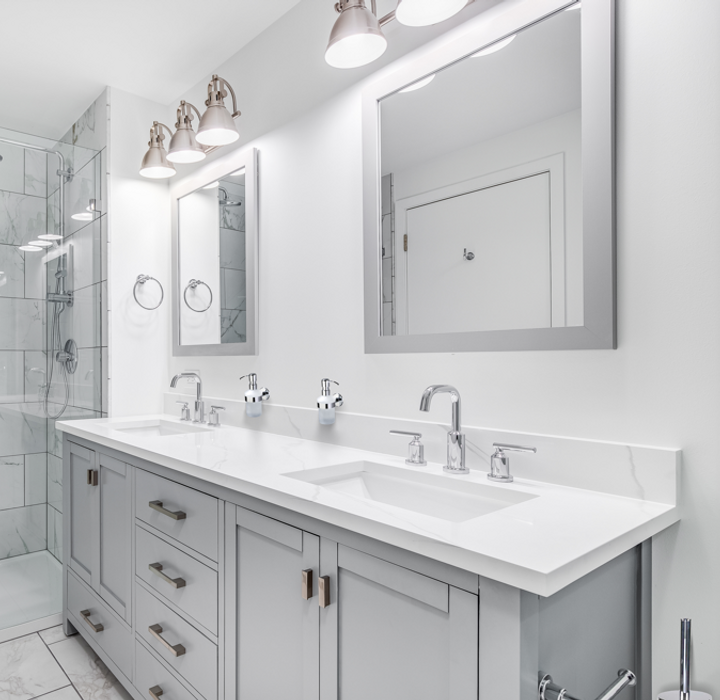 Modern Bathroom
Wall Mounted Bathroom Accessories
In addition to considering the style of your bathroom, it's important to think about functionality as well. Bathroom accessories should look good and serve their intended purpose effectively. Think about how you use your bathroom on a daily basis and what items you need within easy reach. For instance, if you have limited counter space, wall-mounted accessories like toothbrush holders and soap dishes can help maximize space while keeping essentials organised.
Another factor to consider when choosing bathroom accessories is durability. The bathroom is a high-moisture environment, so selecting accessories that can withstand humidity and frequent use without deteriorating or rusting over time is crucial. Look for materials that are known for their durability such as stainless steel or ceramic.
Affordable Bathroom Accessories
Lastly, don't forget about budget when selecting bathroom accessories. While there are plenty of high-end options available on the market, there are also affordable alternatives that offer both style and functionality. Set a budget before shopping for accessories and explore different brands and retailers to find the best value for your money.
Finishes
Choosing the right finish for your bathroom accessories is crucial to achieving the desired look and feel in your space. The finish you choose can impact the overall aesthetics. Our latest bathroom range has five distinct finishes: chrome, satin nickel, polished chrome, satin brass, and matte black. Each finish has its own unique characteristics, pros, and cons that you should consider before making a decision.
Most Popular Styles
We can see 2023 has had some different emerging trends and even some older popular choices have popped their head back out during 2023. These trends reflect a shift towards more modern and minimalist styles, with an emphasis on functionality and simplicity.
One of the key trends for 2023 is the use of clean lines and geometric shapes in bathroom accessories. This can be seen in the design of towel racks, soap dispensers, and toilet paper holders. The use of straight lines and angular shapes creates a sleek and contemporary look.
Another trend that is gaining popularity is the incorporation of natural materials in bathroom accessories. This includes items made from bamboo, wood, or stone. These materials add warmth and texture to the space while also promoting sustainability and eco-friendliness, our new kitchen cabinet furniture range allows it to be possible. From different wood finishes such as ash, oak and walnut you can help compliment different parts of your bathroom. We will talk about later the trend of matt black finishes throughout your bathroom will promote contrast and our ash wooden finish does exactly that. 
When it comes to colours, neutral tones dominate 2023. Shades such as white, beige, and grey have a timeless aesthetic with their non-offence tones and can easily be paired with any decor style. However, pops of colour are also making a comeback in the form of vibrant accent pieces like colourful shower curtains or patterned bath mats, sometimes even an accent wall inside your bathroom can really create a talking point.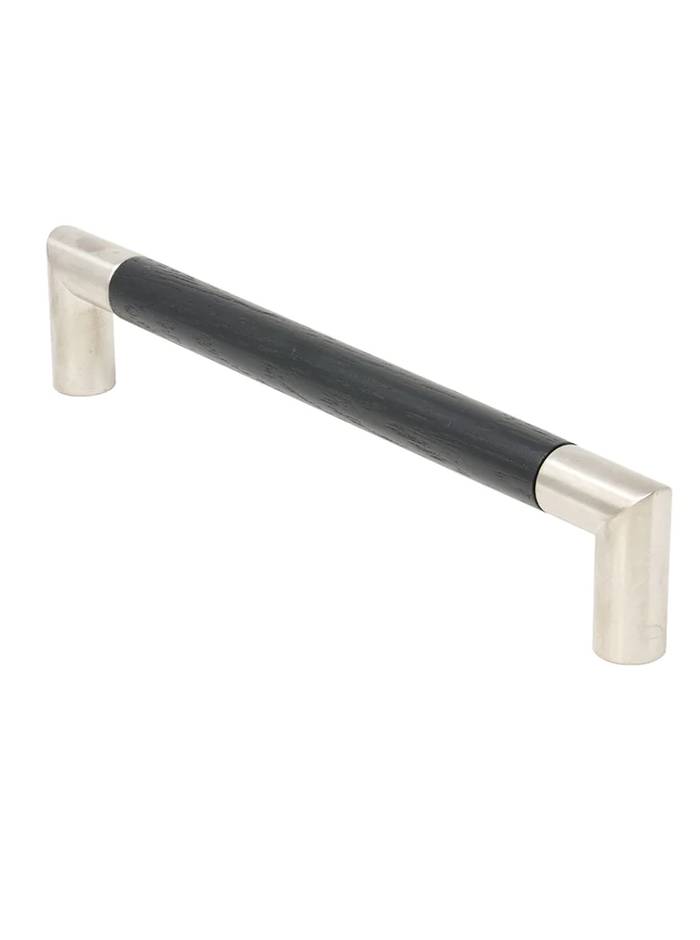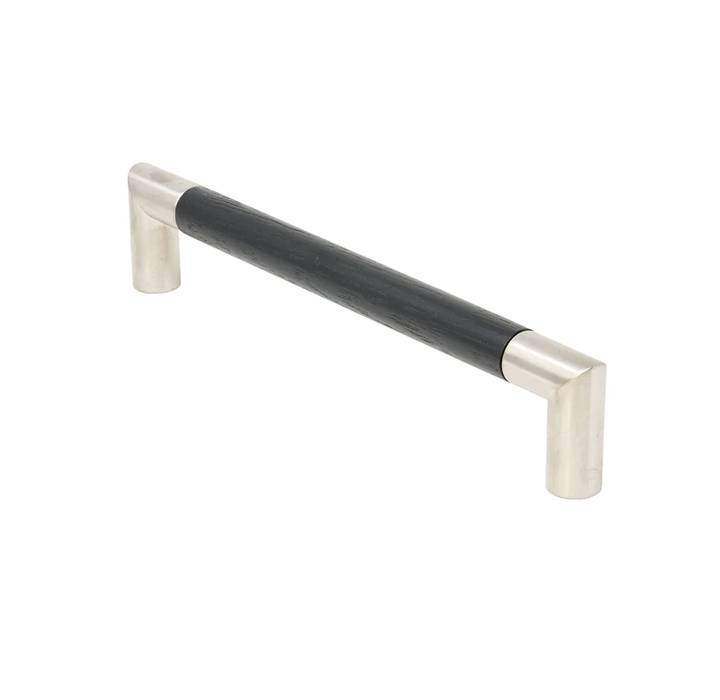 Wooden Pull Handle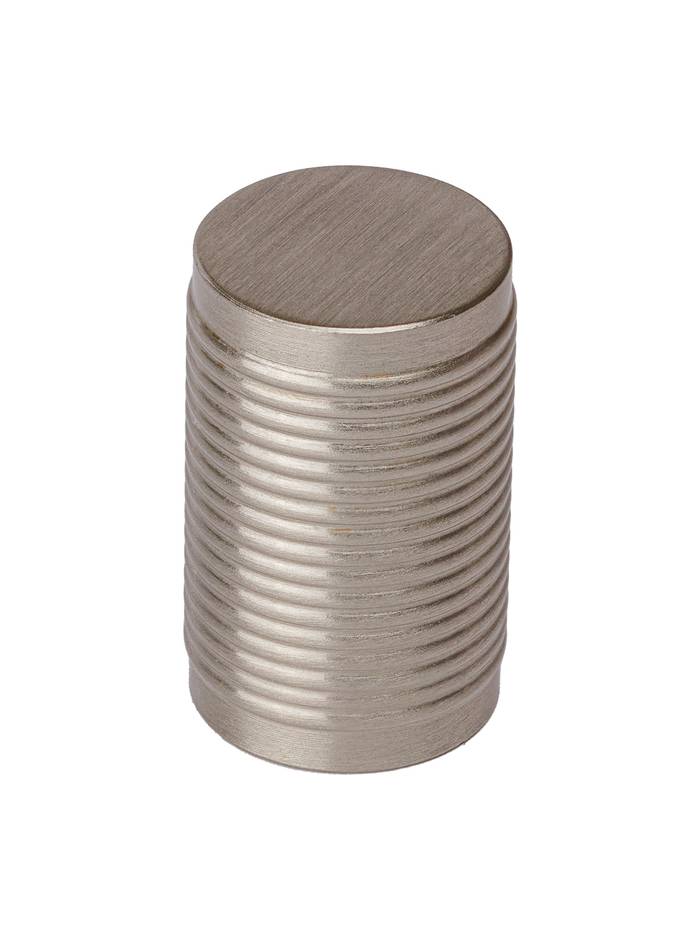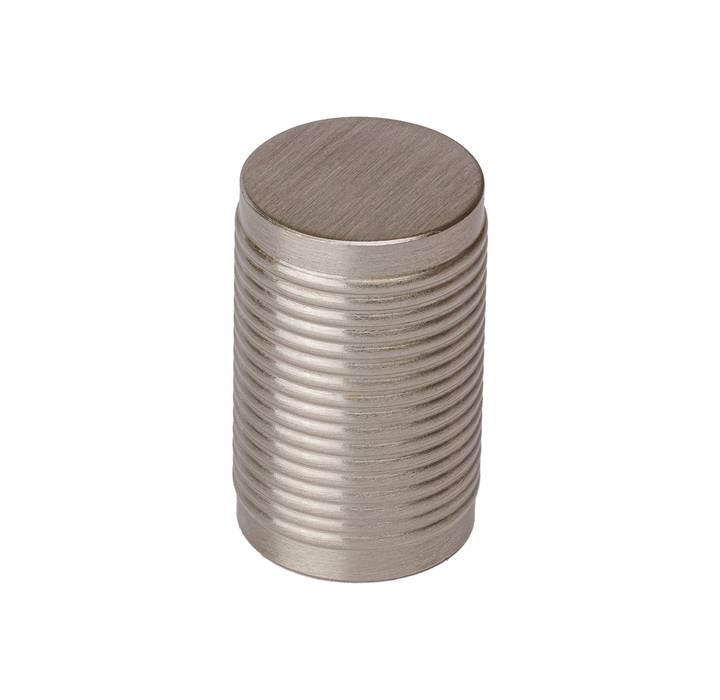 Cylinder Knurled Cabinet Knobs Satin Nickel - £15.00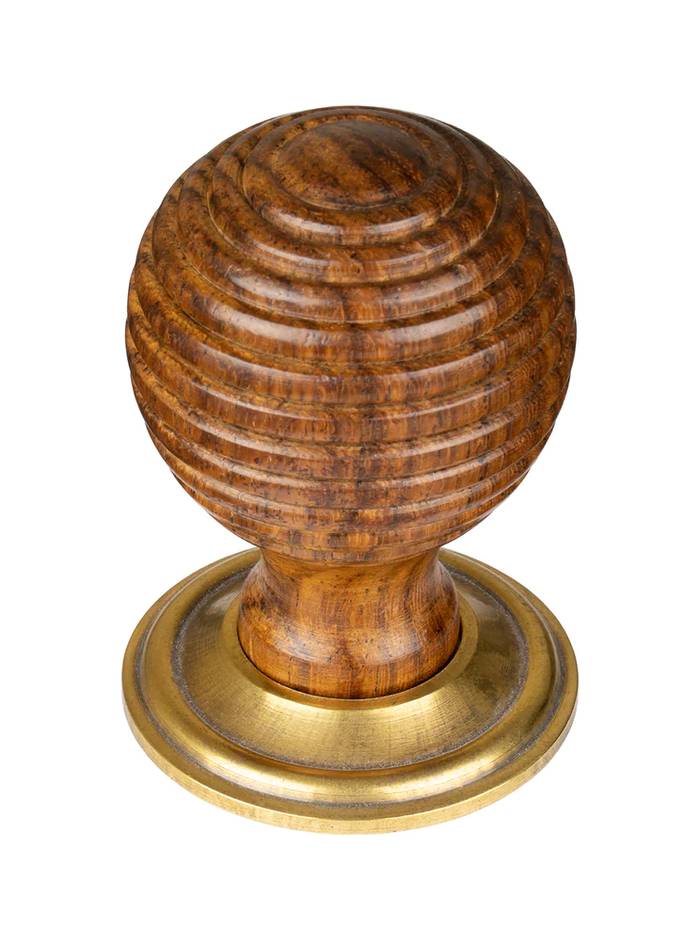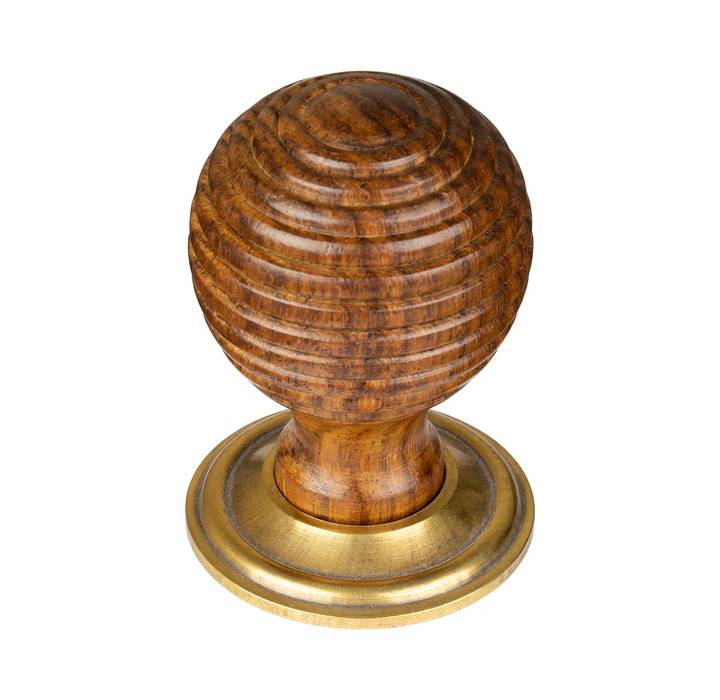 Beehive Cabinet Knob
In terms of finishes, matte black is a major trend in 2023. This finish adds a contrast to any bathroom space. It pairs well with both light and dark colour schemes and can be incorporated into various accessories such as faucets, towel racks and cabinet hardware.
---
Comments