Kitchen Design Trends 2023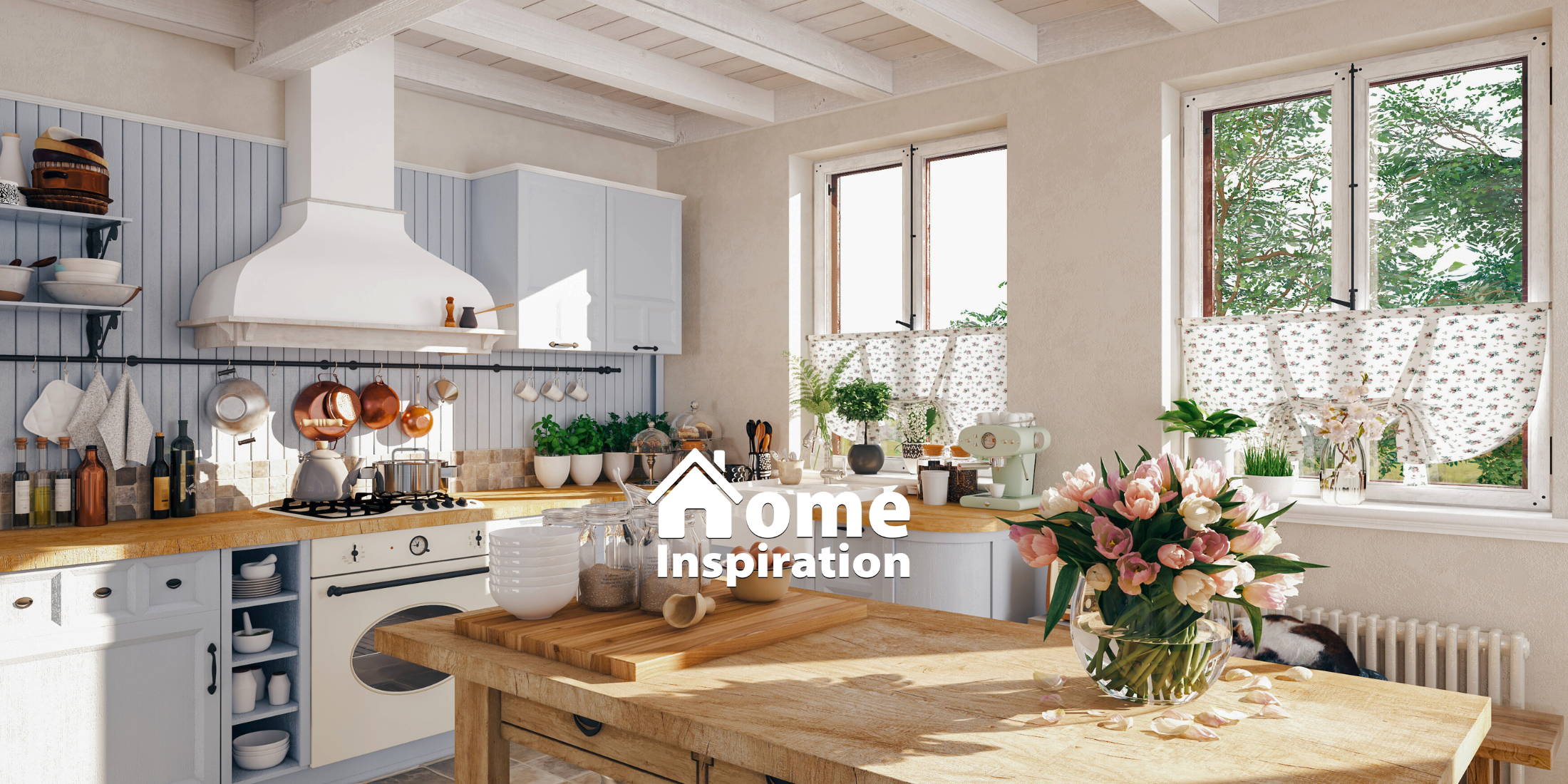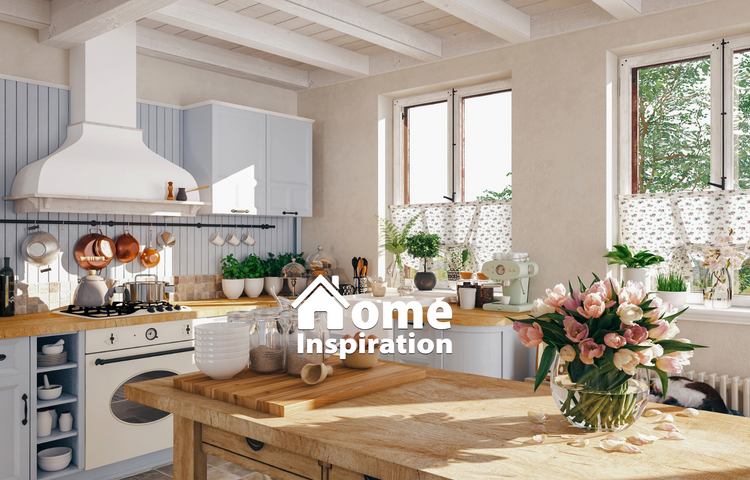 14 September 2023
James Wise
Top Kitchen Hardware Trends for 2023-2024
The kitchen is the heart of the home, and its design is ever-evolving. As we move forward, several trends are making their mark in the world of kitchen design. Here's a compilation of the most notable trends from various sources: 
Wood Flooring & Hardware:
While tiles have traditionally been the go-to for kitchen floors, there's a shift towards wood, This interesting trend can be paired beautifully with our latest range of wooden cabinet furniture gives off a unique look with its different grains. It offers a timeless look, making the space feel warm and inviting.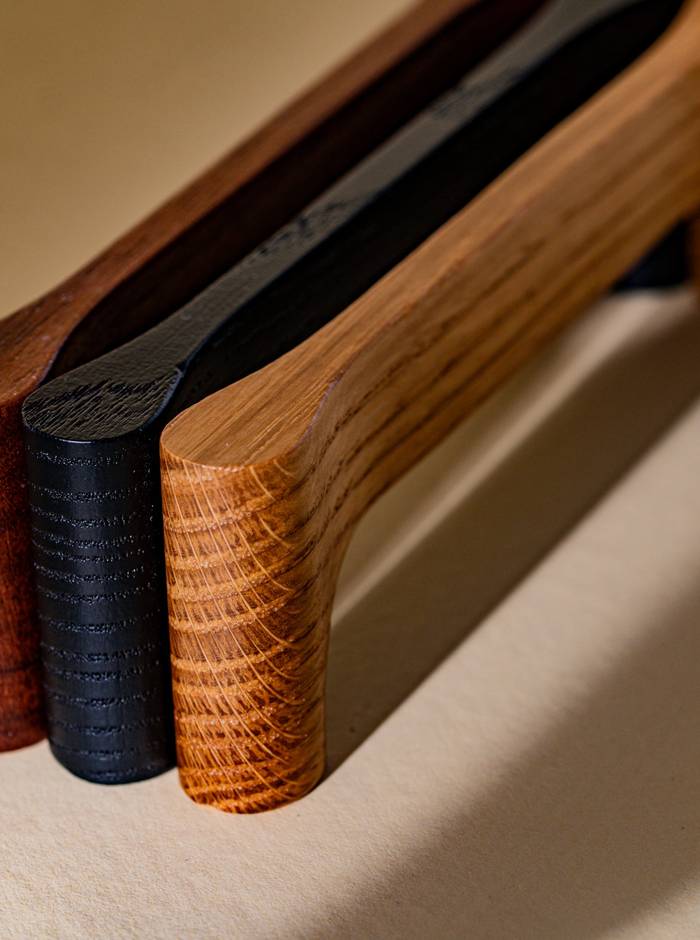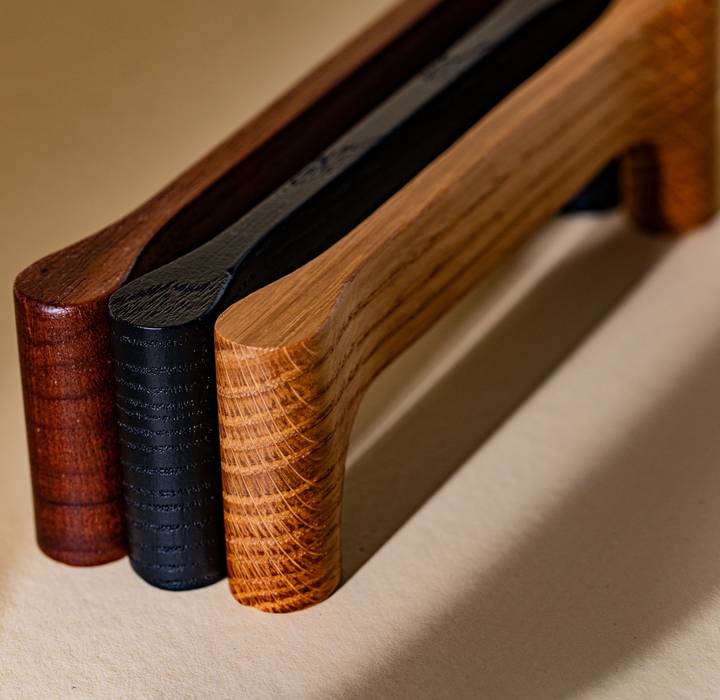 Gio Cabinet Pull Handle - £12.00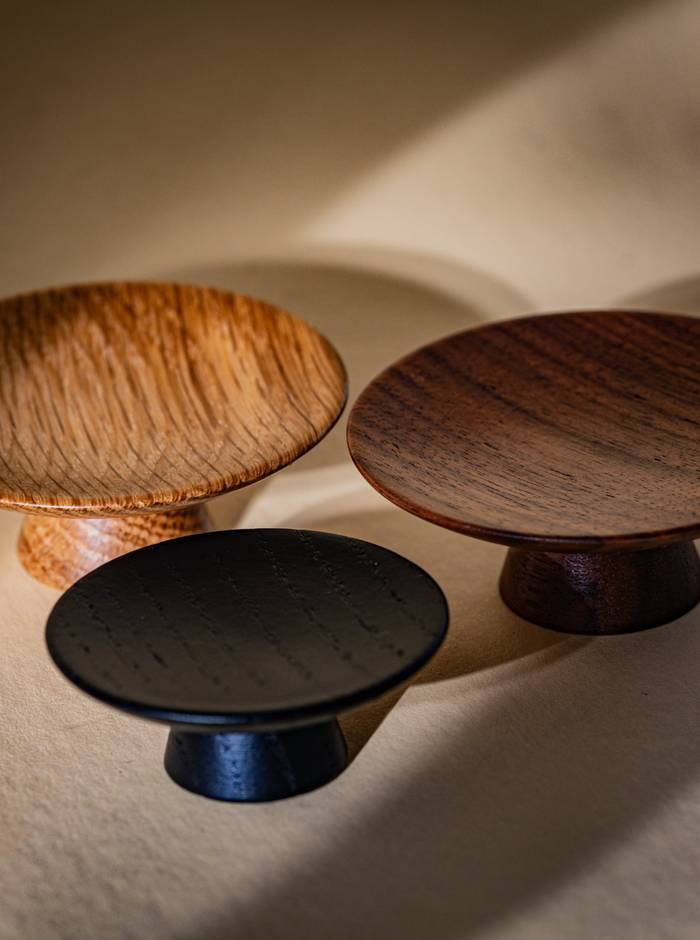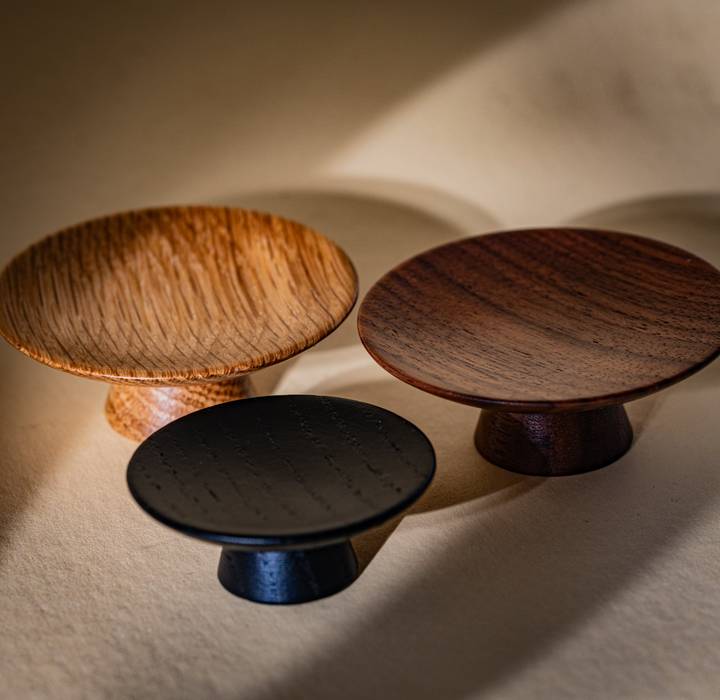 Convex Cabinet Knob - £10.00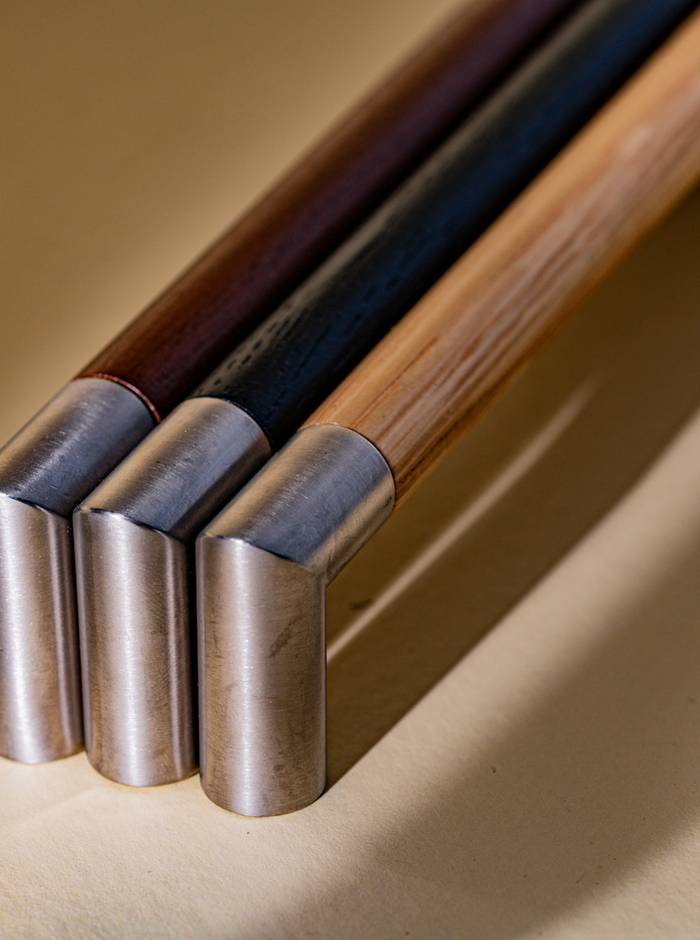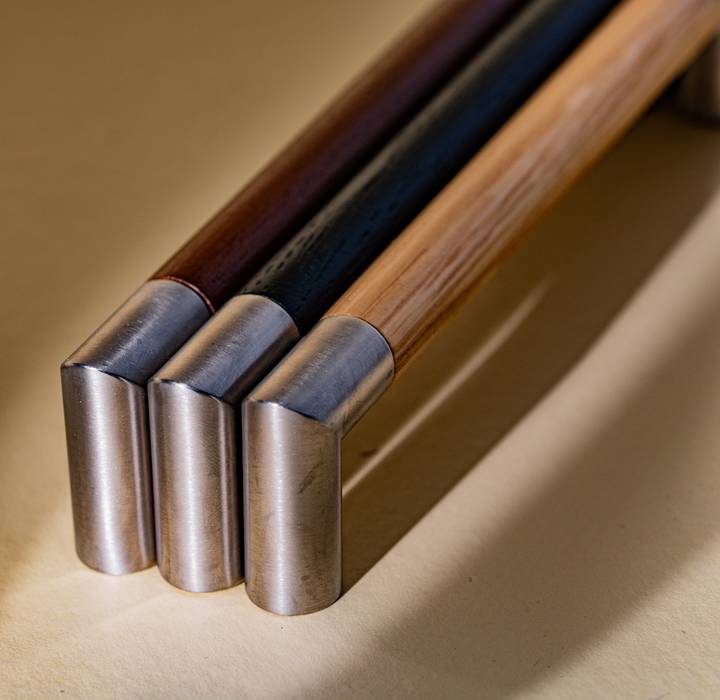 Angle Cabinet Pull Handle - £24.00
Oversized Handles:
Hardware is getting a major upgrade. Oversized, eye-catching designs are becoming popular, with materials ranging from leather, Lucite, and acrylic, to wood. These can bring a space to life, ensure you purchase great quality hardware as this is something you will be in contact with every day, we offer a vast range of handles all in solid brass with hundreds of colours and styles to make your friends jealous.
Aged Brass:
This material remains popular for fixtures, especially in its unlacquered form which allows it to naturally patina over time. It offers a vintage aesthetic that can hone in on the room feel of a simpler time. There is a big difference though, aged brass is a chemical finish process that ages the brass to give the feel of a patinaed product straight out of the box. Whereas, antique brass doesn't have this finish on it. It's pure brass that over time and use will develop a genuine patina as the years go on.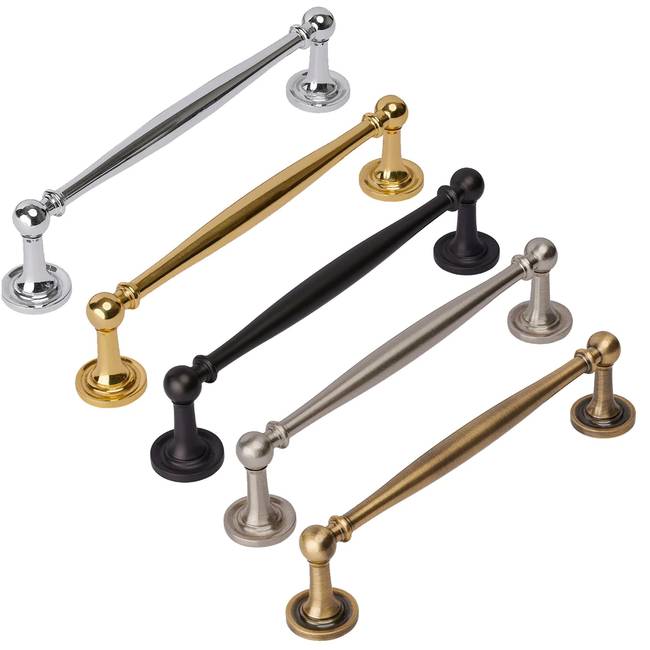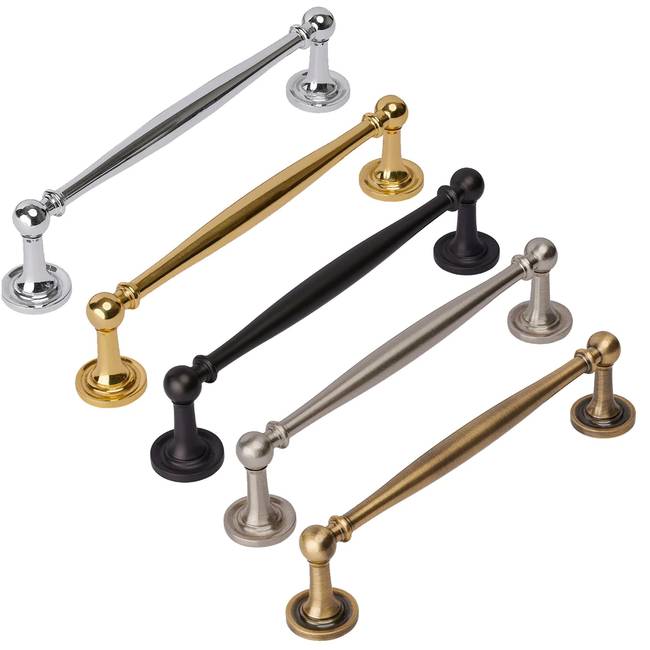 Colonial Pull Handles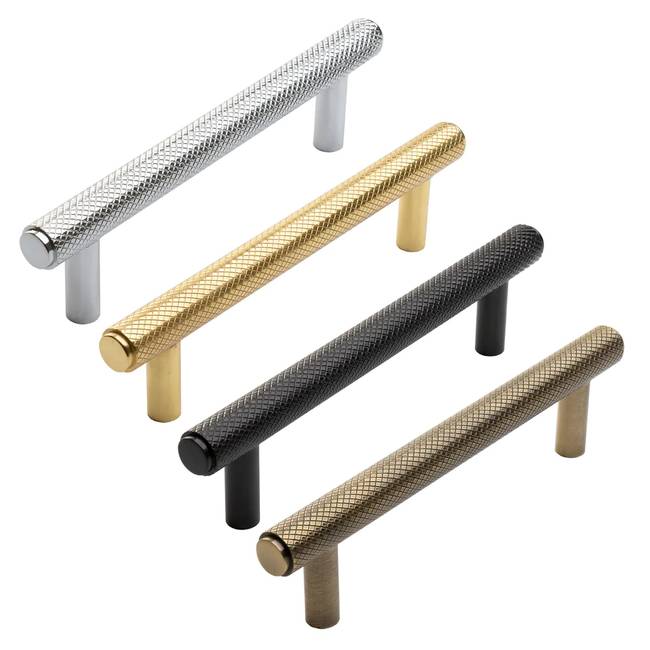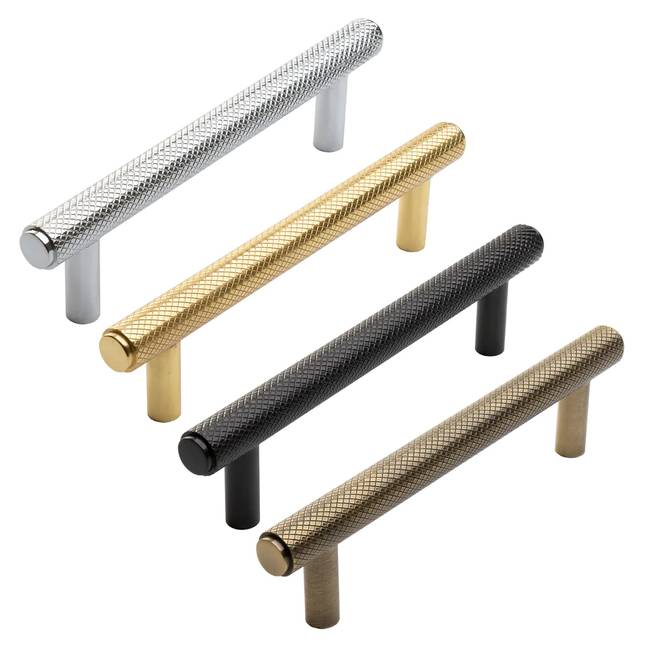 Knurled Pull Handles
Cabinets to the Ceiling:
Maximising storage space is essential, and cabinets that run up to the ceiling are becoming a common sight. They offer more storage and give a streamlined look. This can also make a space look larger and more contemporary. 
Mix of Metals:
It's all about diversity. From nickel knobs to brass taps, mixing metals is a common trend seen in 2023 with brass dominating the space, with its versatile applications, brass can be used in many different scenarios. From cabinet handles, front door hardware and even sliding pocket doors, It adds depth and character to the design and can be found in every part of the home.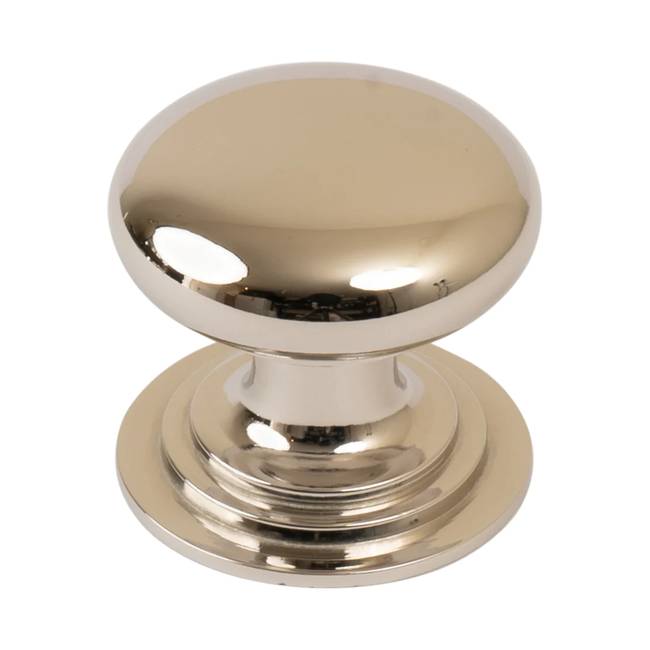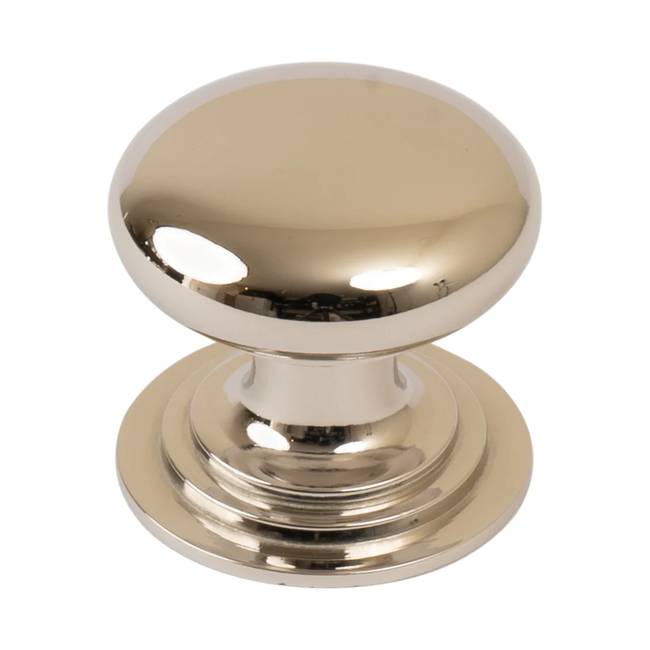 Polished Nickel Victorian Cabinet Knob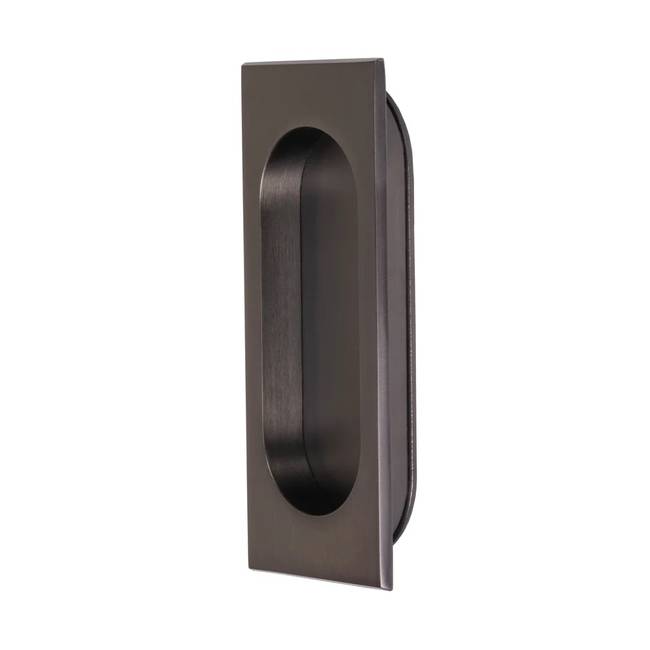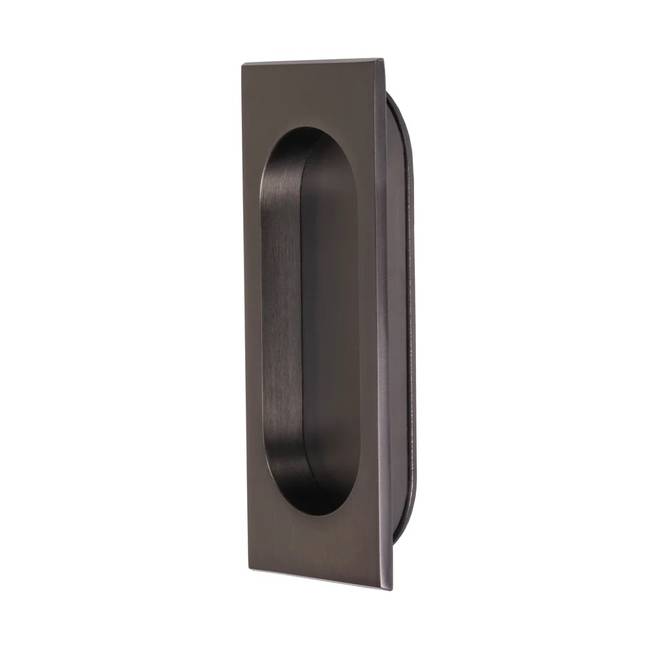 Modern Flush Pull Handle Matt Bronze
Dark-Stained Wood:
The resurgence of dark-stained wood cabinetry is increasingly apparent, as it imbues contemporary kitchens with a timeless and inviting aesthetic. This design trend is particularly noteworthy due to its capacity to serve as a counterbalance to the vivid and intense hues that dominate modern interiors. In this way, the use of dark-stained wood cabinetry provides a harmonious and balanced visual experience, which is both elegant and sophisticated.
Special Hardware:
Unique kitchen cabinetry hardware is gaining traction. It not only personalises the space but also amplifies the desired design style. By having something that is unique, 1-of-1 it acts as a talking point to guests of your home, these pieces will always have a story behind them. 
Two-Toned Cabinets:
Two-toned cabinets are becoming increasingly popular, offering depth and variation to kitchen designs. Common combinations include black and white, blue and white, grey and white, and green and white. 
Natural Finishes:
The rustic look of cabinetry that emphasises wood grain is on the rise. Natural wood finishes, such as Walnut, Ash and oak add sophistication and warmth to the kitchen.
Bold Colour Schemes:
Bold colours are in! Don't be afraid to infuse your kitchen with vibrant hues, Whether for your cabinets, backsplash, or even your kitchen island. This not only adds personality but also makes your space stand out.
Open Shelving:
Open shelves are a trend that allows homeowners to showcase their kitchenware and other items. It also provides easy access to everyday items. Also having asymmetrical designs to this shelving is starting to pop up in 2023. This push away from everything within the kitchen to be symmetrical is a welcome change that helps fit more people's kitchens that are older or smaller spaces.
Reclaimed Wood Kitchen Cabinetry:
With the push to be more concerned about our impact on the environment, using reclaimed cabinets rather than virgin materials is becoming a more common trend in 2023. Using reclaimed wood for kitchen cabinets is a sustainable choice that's gaining traction. It offers a rustic and eco-friendly look to the kitchen. 
It's evident that homeowners are leaning towards designs that offer a mix of traditional and modern elements. Natural finishes, bold colours, and unique hardware choices are some of the ways people are personalising their kitchens. The emphasis is on creating a space that's both functional and aesthetically pleasing.
In conclusion, the modern kitchen is all about blending functionality with aesthetics. Whether you're renovating or building from scratch, these trends offer a fresh perspective on kitchen design. Embrace them and create a space that's not only functional but also a reflection of your personal style.
---
Comments