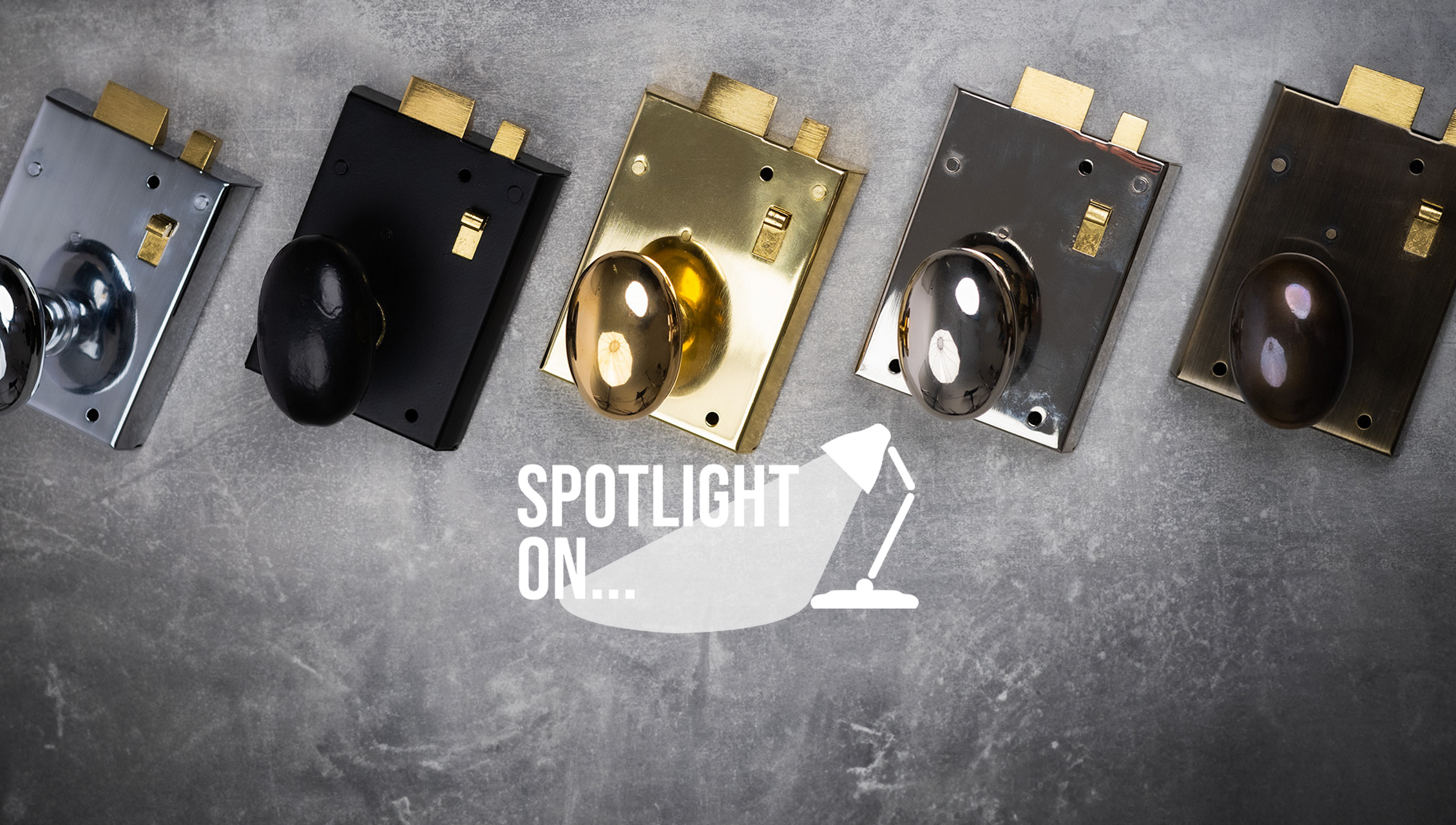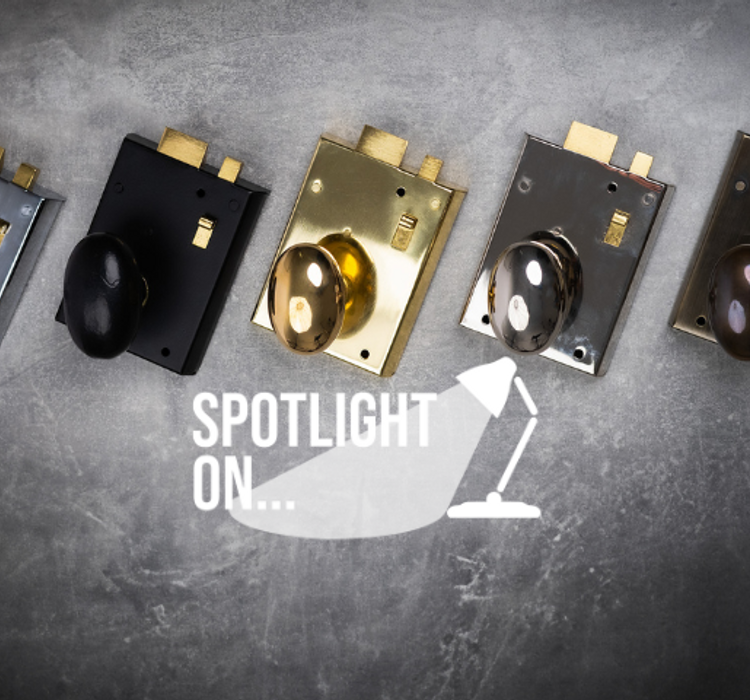 Today we are shining our Spotlight On...Rim Locks. 
Rolling out in five brand new finishes - Matt Black, Antique Brass, Polished Brass, Polished Chrome, and Polished Nickel - our latest range breathes a new life into the traditional rim lock.

Each rim lock in the new collection comes as a complete set: a matching black keeper, two keys, a pair of door knobs (if purchasing the rim locks sets), a matching escutcheon, and all the necessary fixings for an effortless installation process. Using materials such as mild steel, solid brass, and cast iron, these locks promise durability and style in one package.

Another highlight of our rim locks is their sturdy body. Made from high-quality steel and fitted with solid brass fittings, each lock incorporates a standard key profile and comes with two keys. These locks promise to be a mainstay in your homes, enhancing security while adding to the aesthetic appeal. Furthermore, these rim locks are reversible. Meaning they can be surface-mounted on either a left or right-handed door, allowing you to not have to compromise on which handing your rim lock has to be. If you are unsure of what handed rim lock you will need please explore our Handing Guide.


These stunning new additions are now available for purchase on our website. Visit our Rim Locks page. To explore this exclusive range and find the perfect fit for your home.


Whether you're renovating, restoring, or looking for a contemporary design, our new range of rim locks is sure to impress!
Our new finishes are the main highlight of this refresh:

1. Matt Black: A classic and sleek choice with our Matt Black finish. It's modern, it's chic, and it's perfect for those who are adding a subtle look to their door. 

2. Antique Brass: Step back in time with our Antique Brass finish. The subtly aged patina of this finish works perfectly with our beehive door knobs.

3. Polished Brass: If you're looking for a touch of luxury and a dash of vibrancy, our Polished Brass finish is your perfect choice. We would recommend our Brass Oval Door Knob Set.

4. Polished Chrome: Our Polished Chrome finish is all about reflecting the beauty around it. With its mirror-like shine, it offers a clean, crisp look for your decor.

5. Polished Nickel: Last but not least, our Polished Nickel finish. With its warm silver tone and gentle shine, this finish is the epitome of subtle luxury.

Each of these finishes has been thoughtfully chosen to offer something for everyone. No matter your style or the theme of your home decor, you're sure to find a finish that resonates with you. So, as we shine the spotlight on our new finishes, we invite you to imagine the transformation they can bring to your doors and interiors.
Comments
Liquid error (snippets/article-product-card line 11): product form must be given a product