Satin Brass Front Door Furniture
Satin brass front door furniture is a great choice if you are looking for a bright brass finish without the ongoing maintenance of polished brass. Choose from our range of co-ordinating products for a sophisticated look.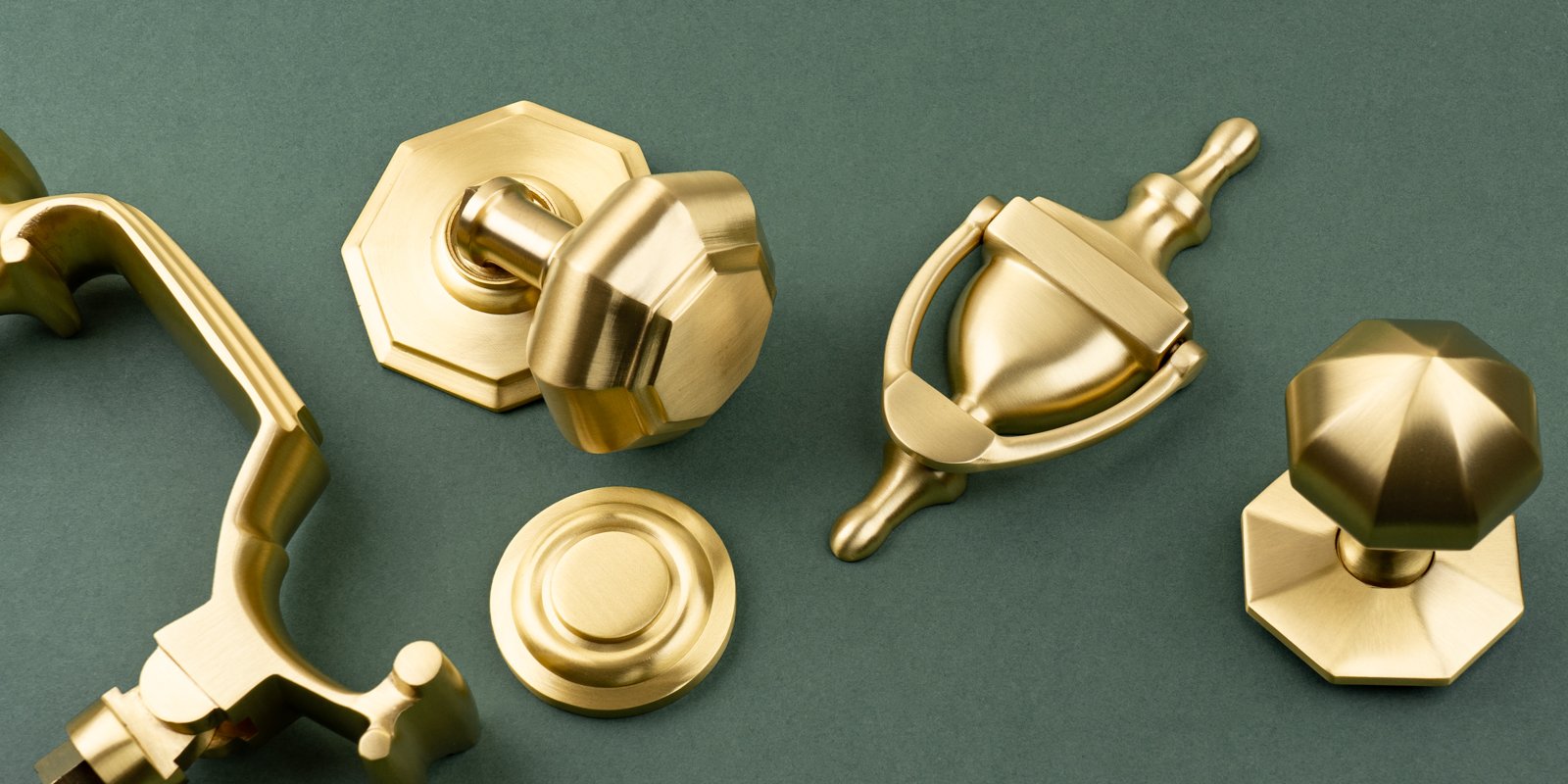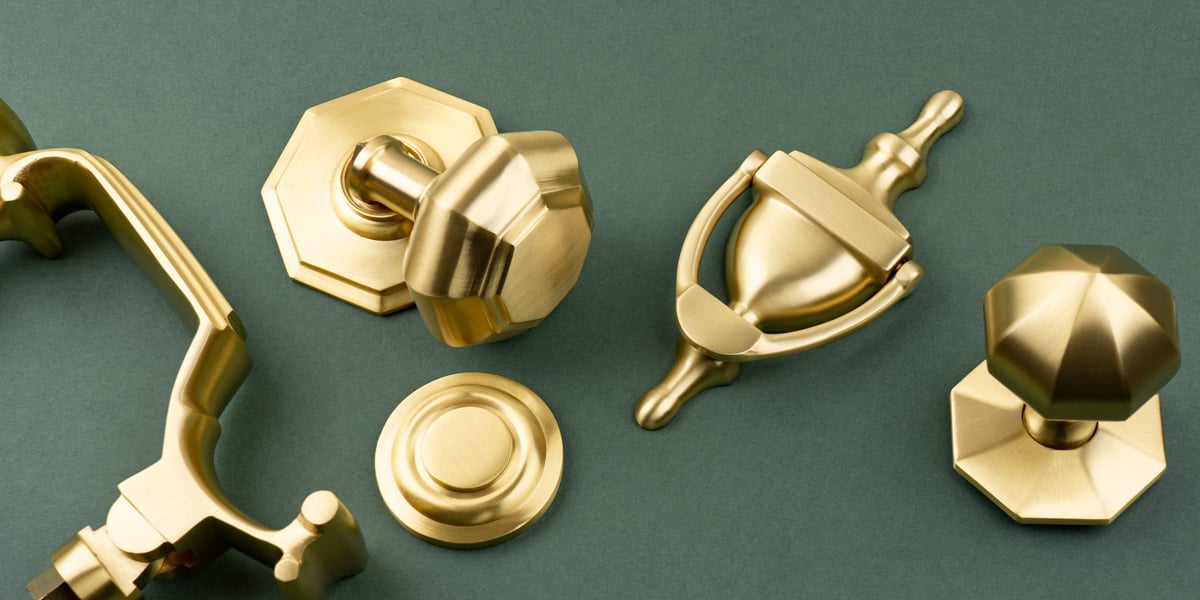 Satin Brass Front Door Furniture
Satin brass door furniture has a soft matt finish and is not as gaudy or bright as polished brass. The satin finish is also ideal for front door hardware as it will not show finger marks and water stains. Satin brass has become popular in recent years and is a great look for period properties and modern homes alike.

These front door products are made from solid brass which has been treated with a satin lacquer. The finish will only need the ocassional clean with a soft cloth to remove any dirt. Moving parts will also benefit from the ocassional light oiling. Do not use metal cleaners or aerosol sprays as these will damage the lacquer.

Choose from our range of satin brass letter plates, door knockers, centre door pulls and more. For further details please see the individual product listings.