South Suffolk Barn Conversion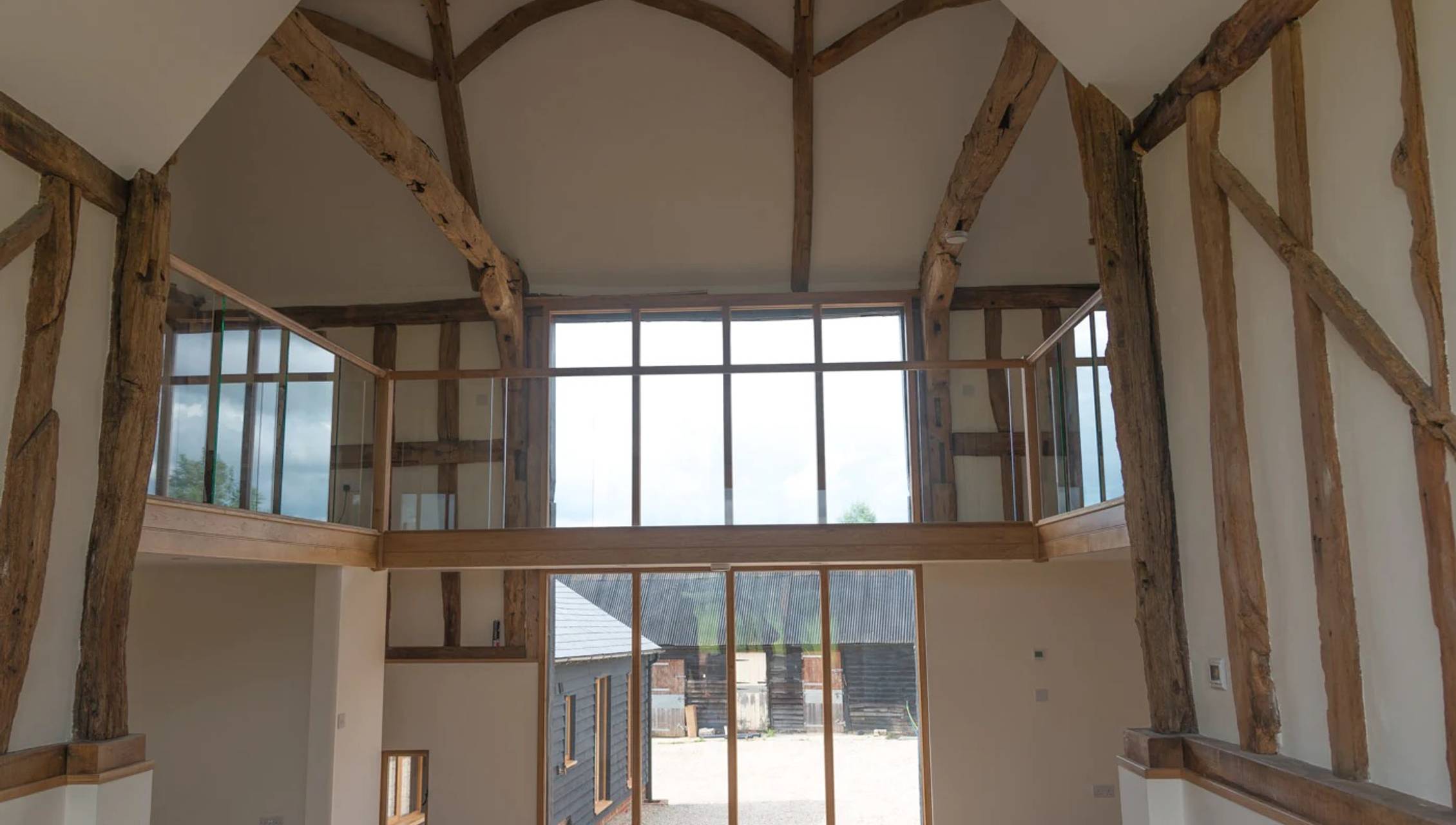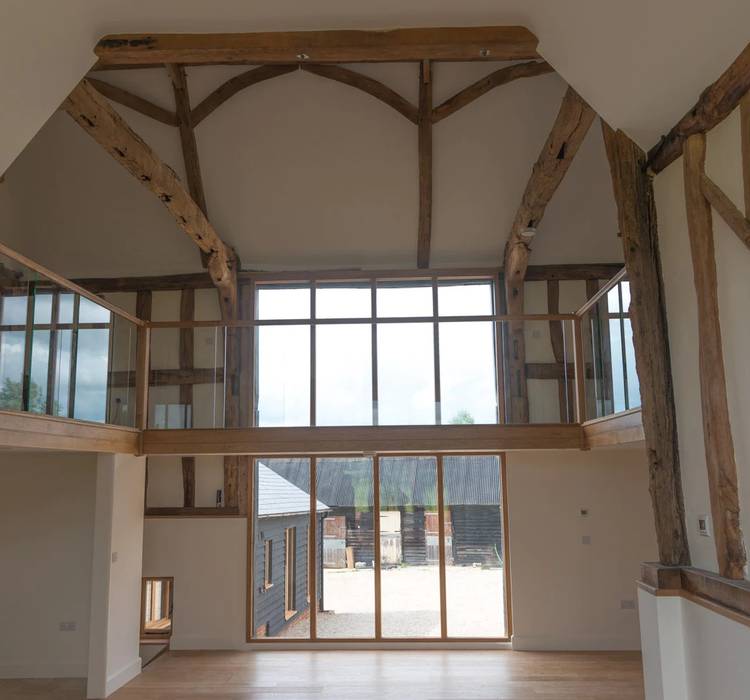 South Suffolk Barn Conversion
About a mile away from Suffolk Latch Company HQ, one of our customers is undertaking an extensive barn renovation in Stoke-by-Clare. The project started two years ago, initially stabilising and weatherproofing the main barn, before working on the smaller barn to help fund the main project.
From time to time I have dropped in to watch the progress of the project. The level of complexity and sheer hard work involved in such a bespoke undertaking is enormous. With a standard modern building, the system and sequence of the build is well understood. However, when it comes to renovating and developing what is essentially a museum piece, the workload and complexity are truly challenging.
I have known the couple that have been managing this project for a number of years, and their level of determination and boundless energy makes me feel rather lazy in comparison!
In the early Spring of this year, I spent a morning with Brian, when the first barn was nearing completion. Energy, time and finances were running in short supply and I'm sure that Brian would readily admit he was a man on the edge.
Every builder has to have multiple skills, but generally, there is one area where they excel. With Brian, carpentry and joinery is his skill, and this definitely shows. The combination of perfectly manufactured windows, doors and staircases, alongside beautifully restored original timbers, is truly breathtaking.
I have put together some images taken from the interior of the barn. You will notice one of the old timber joints features a Roman numeral carved into the beam. This would have been used when the original barn had been constructed off-site and then transported and assembled. 
See also our pear drop black window furniture, giving the perfect finishing touch.
Save
Save
Save
Save
Comments
A handy guide to help you choose the right sash window furniture.
Read Article