How To Choose Sash Window Furniture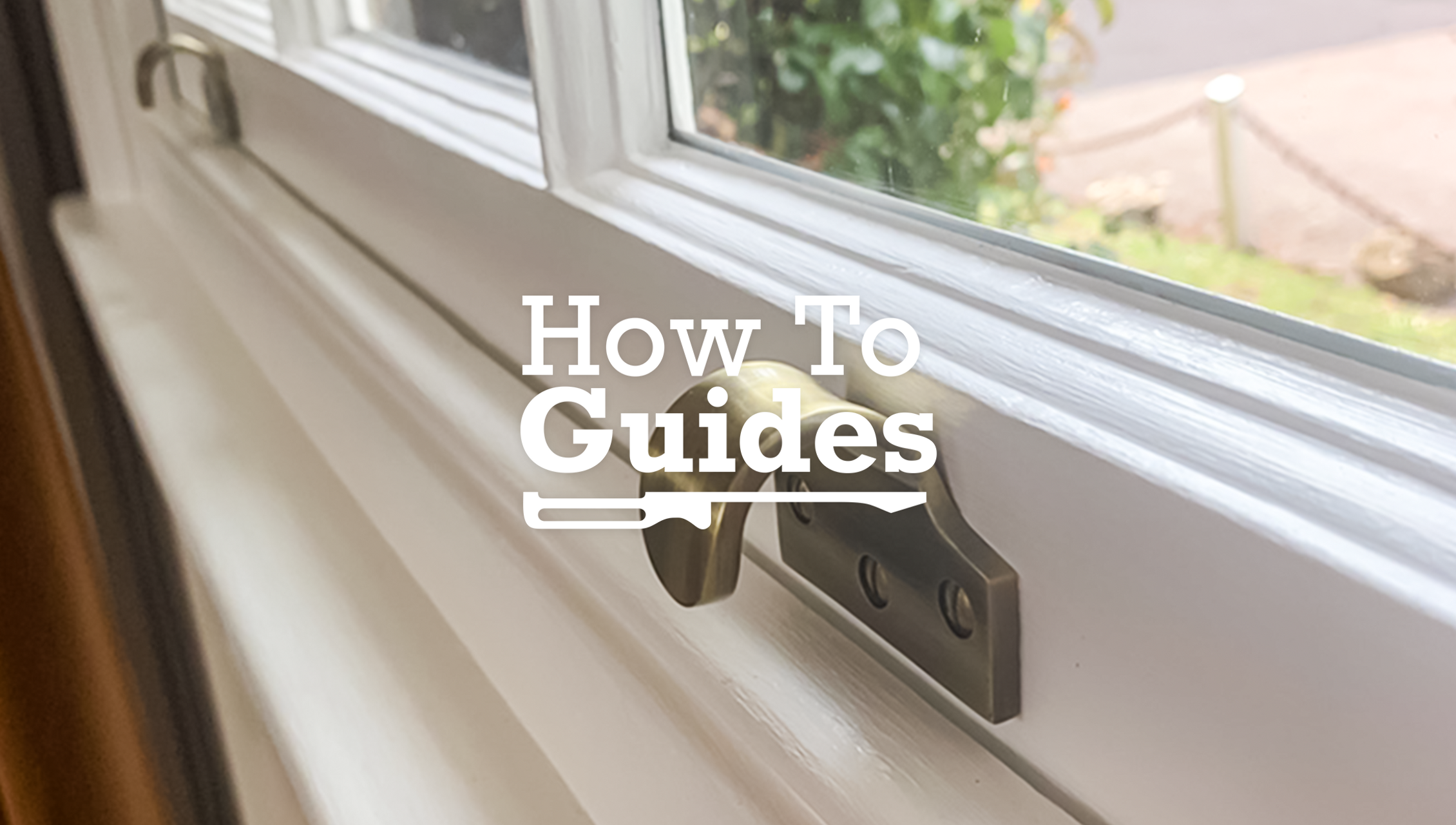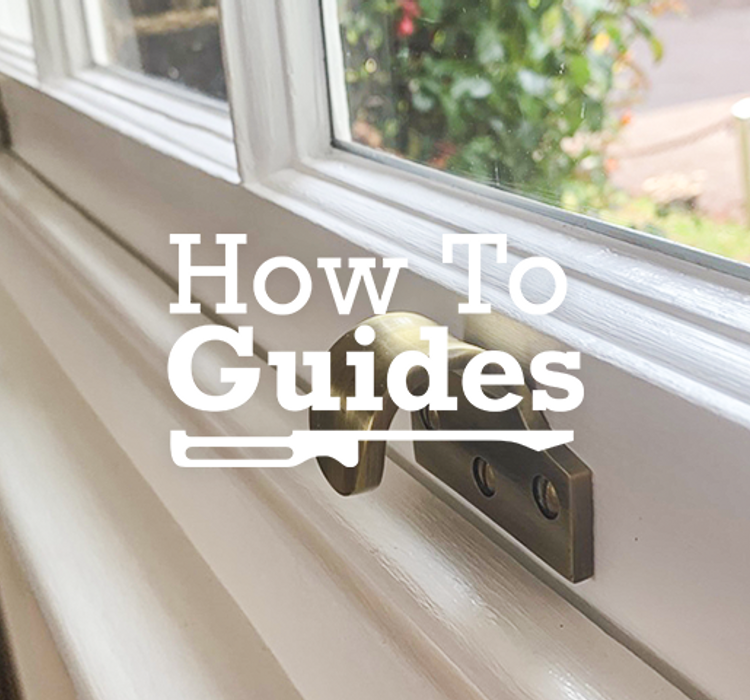 What Is A Sash Window?
Sash windows are a traditional style of window, commonly found in Georgian and Victorian properties. There is some debate about when and who first introduced sash windows, with some attributing Dutch or French influences, while others believe an English architect involved in the rebuilding of houses after the Great Fire of London was the inventor. Either way, the sash window is a classic feature of British period houses, and a great choice for new homes and older properties alike.
The original multi-paned sash is comprised of two sliding panels which have many smaller panes of glass. Also called a hung sash or sliding box sash, the panels sit within a timber casing.
Sash Window Furniture Guide
The hardware fittings for a sash window are comprised of four main categories:
Pulls
Lifts
Fasteners
Handles
The pulls, lifts and handles are designed to be fixed to either the top or bottom sash panel to assist with the opening and closing of the windows. Fasteners and fastener locks are fitted to the centre point of the mid rail, and are designed to fasten the two panels together. It is advisable to have a fit a pull, lift or handle for on each panel, as well as a fastener, to have a fully functioning window.
See our handy guide for checking where each fixture type is ideally located:
Solid Brass Sash Window Fittings
All quality sash window furniture is made from solid brass. It is a non-ferrous metal and requires minimal maintainance, offering a stylish look in a choice of classic finishes.
Satin Brass
Satin Nickel
Polished Brass
Matt Bronze
Polished Chrome
Aged Brass
Choose the brass and bronze finishes for an elegant, traditional look. If you are looking for something to co-ordinate with a modern interior, chrome and satin nickel are a great choice.
All the sash window furniture you need to complete your window renovation.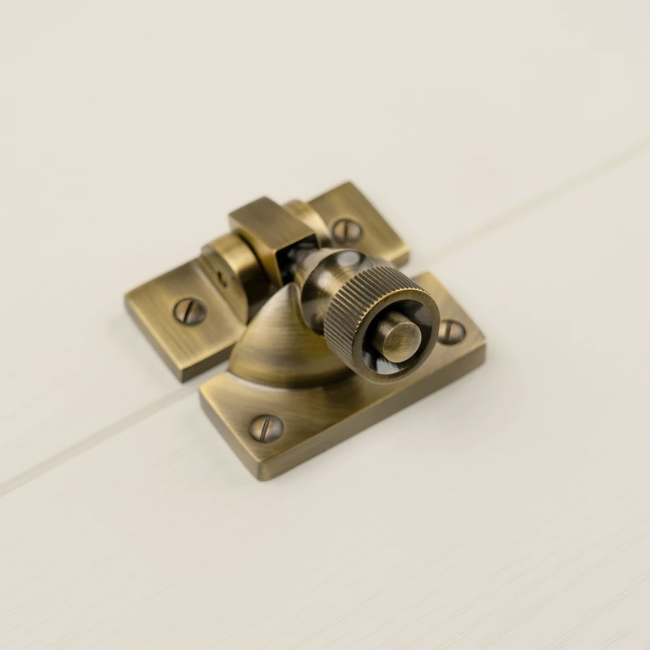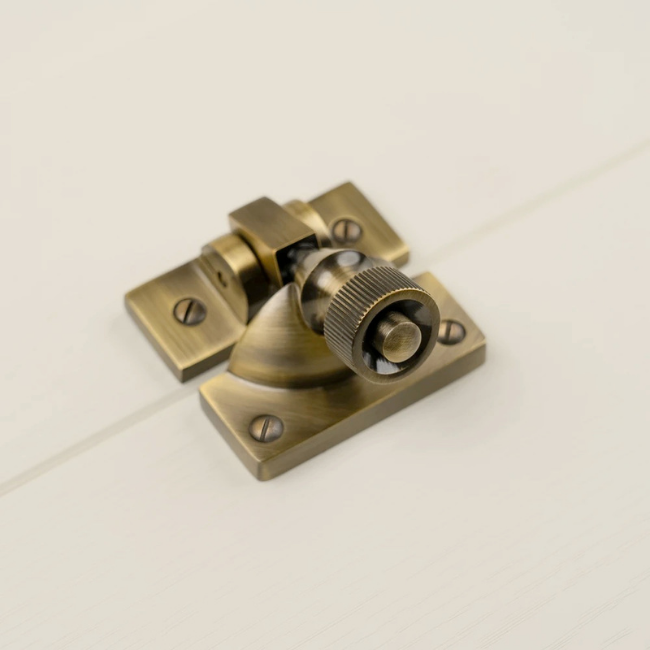 Brighton Sash Fastener Lock Aged Brass - £16.50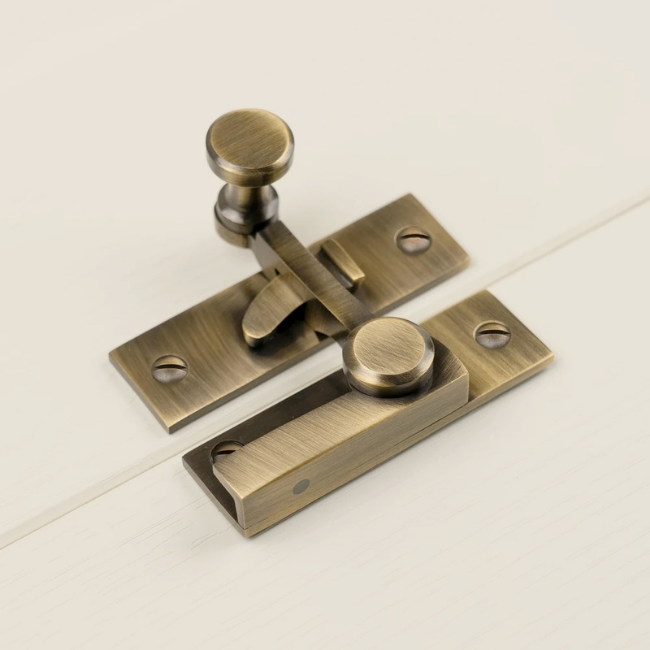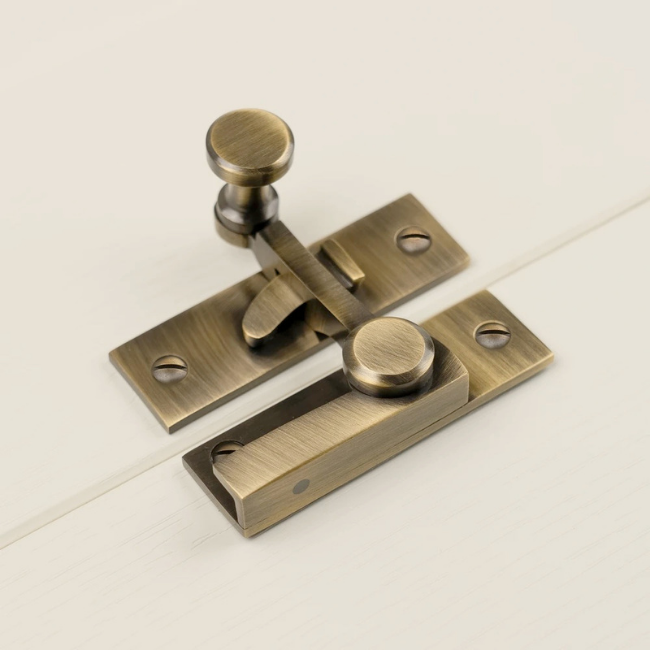 Ball Sash Fastener Aged Brass - £11.00
Comments