Black Shepherds Crook Door Bolts
Black Shepherds Crook Door Bolts make a great addition to any internal door. Traditional hand forged bolts with an elegant shepherds crook decorative design. The perfect choice for your home.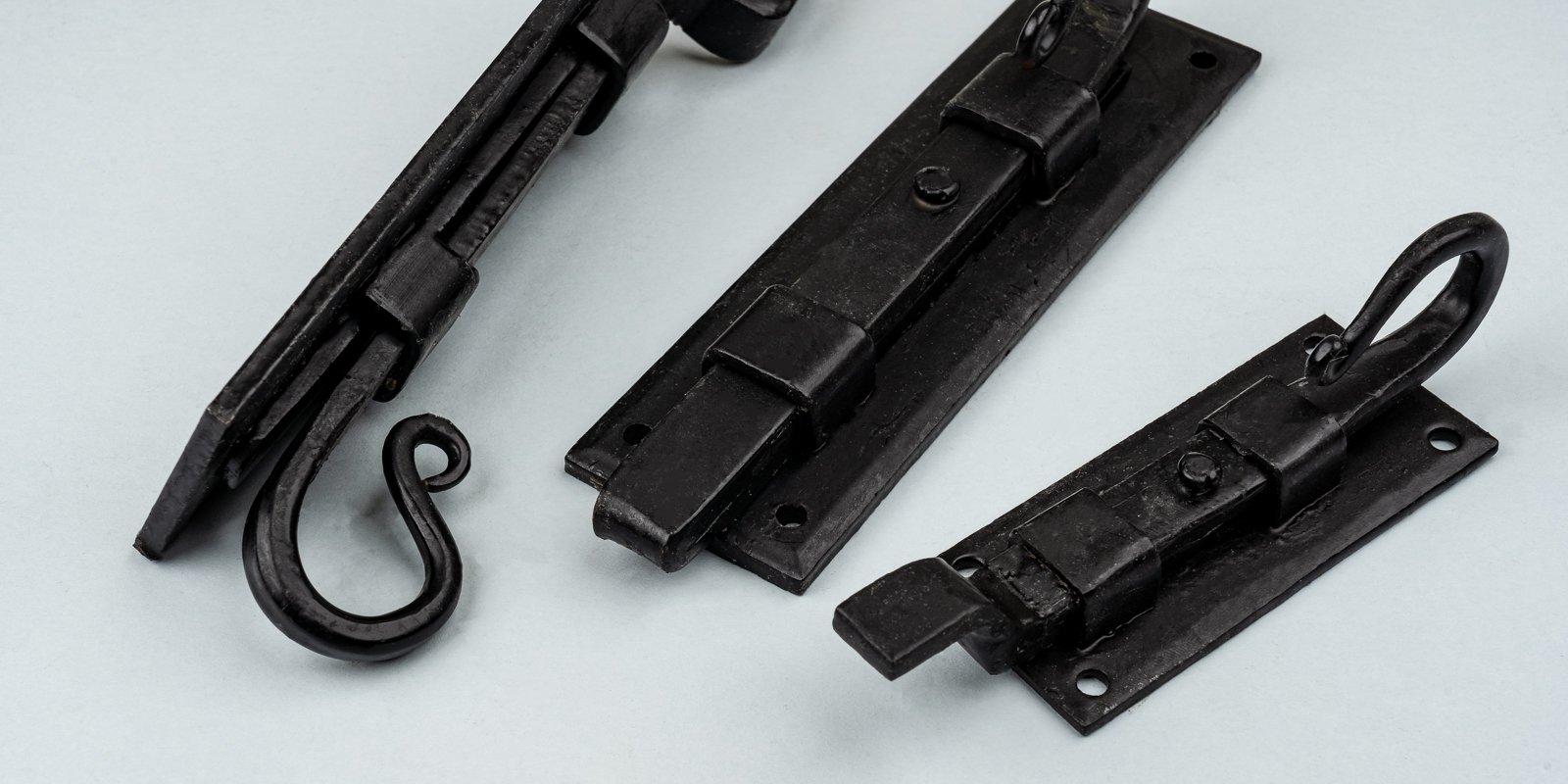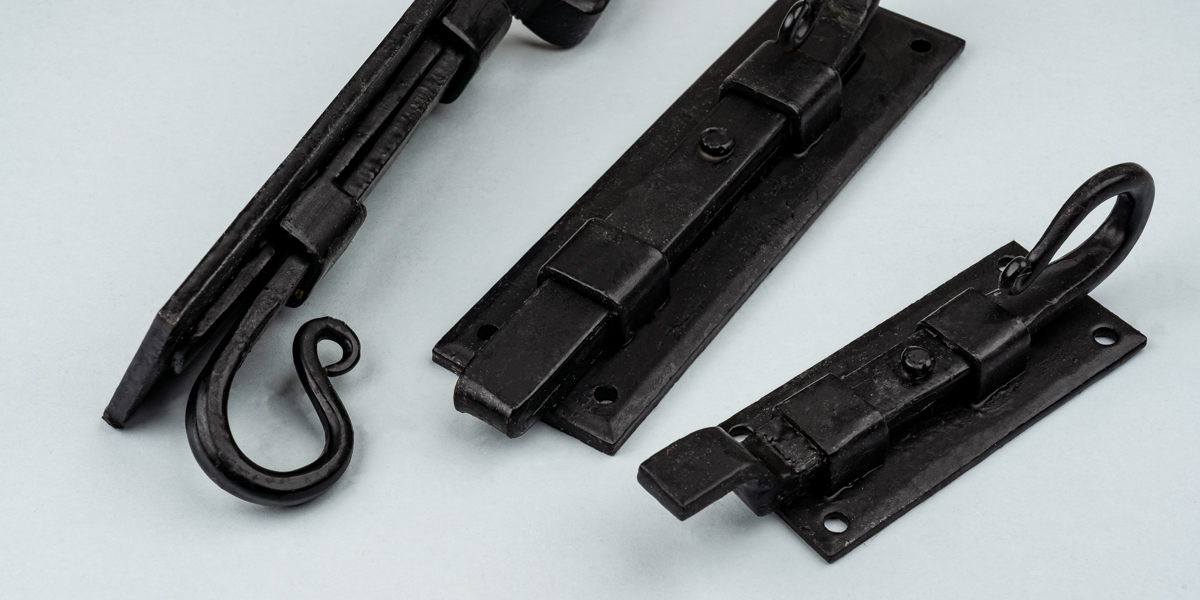 Black Shepherds Crook Door Bolts
Our black shepherd's crook door bolts are crafted from high quality mild steel with a classic black beeswax finish. Choose from straight and cranked bolts in 4 inch and 6 inch sizes. Co-ordinate with our range of Hand Forged Door Furniture.

The straight black bolts are designed to be used on flush surfaces and come supplied with a receiver bridge and mortice plate. The cranked bolts (also known as neck bolts or swan neck bolts) are suitable for off-set levels and have a receiver mortice plate.

For further details and measurements, please see the individual product listings. See also our helpful article How To Choose The Right Bolt For Your Door.