Weather Stripped Brass Window Fasteners
Weather Stripped Brass Window Fasteners are designed for casement windows which have been fitted with weatherstrips. Choose from two different designs in six distinct finishes.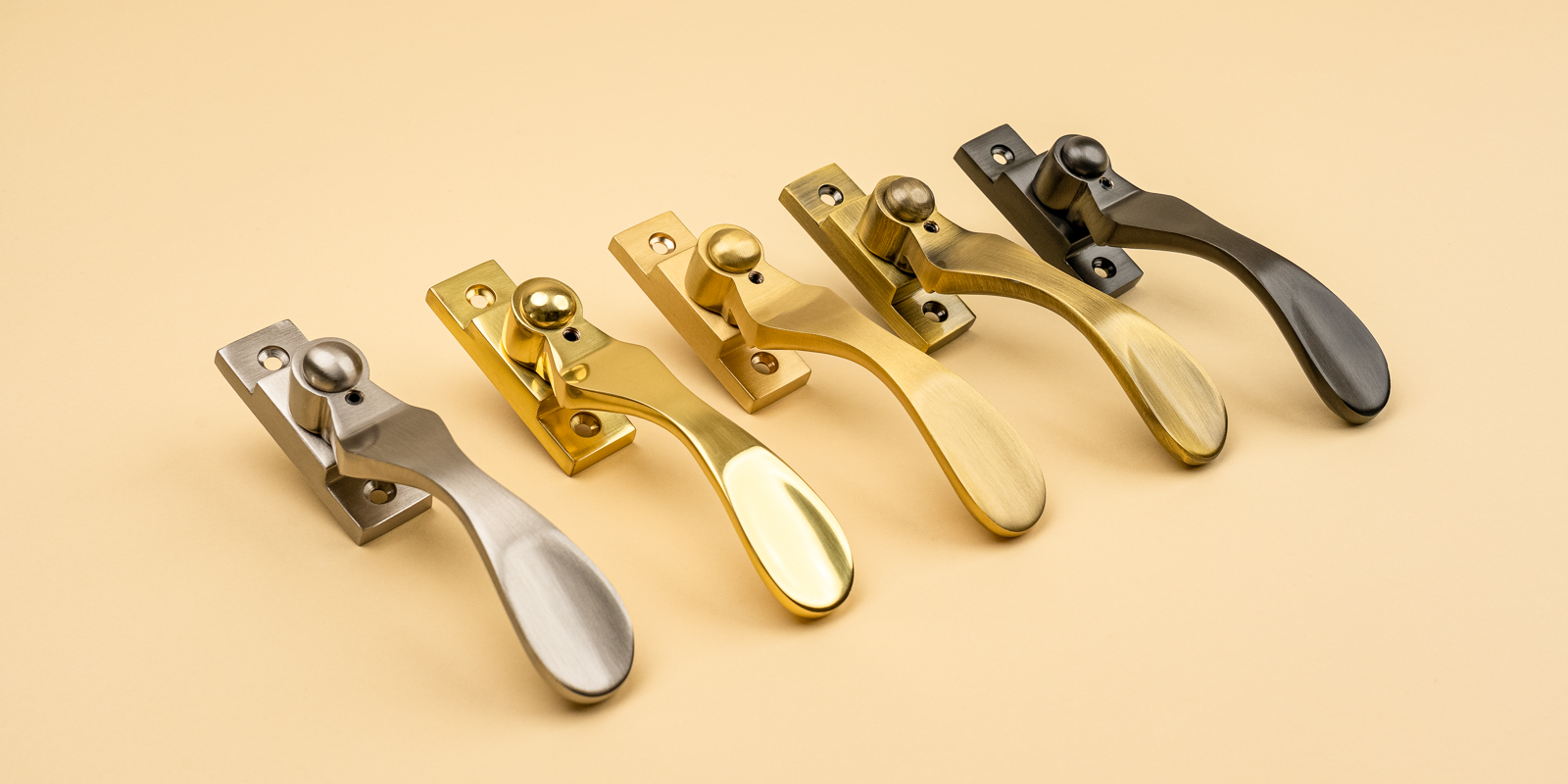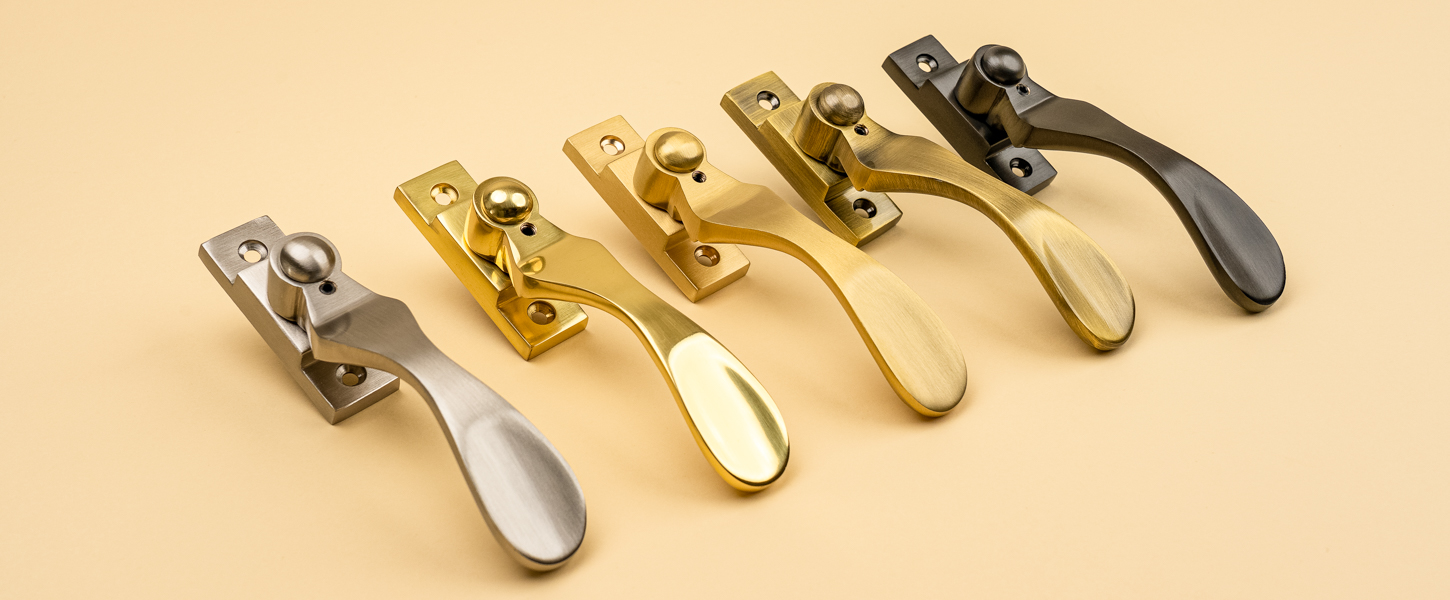 Weather Stripped Brass Window Fasteners
Weatherstrips are fitted to windows to seal gaps and prevent exterior weather from getting into the house. A weather stripped window also helps with keeping internal temperatures from escaping, which can help with energy saving costs for heating and air conditioning.
Our weather stripped brass window fasteners are classic designs, in a choice of a wedge pattern fastener handle or a classic ball end style. Made from solid brass, the fastener handles are available in six finishes, offering something for every style of interior.
For more details and measurements, please see the indvidual listings. See also our matching range of Brass Window Stays.