Black Monkey Tail Window Furniture
Black Monkey Tail Window Furniture is a classic choice for your casement windows. The traditional monkey tail design is best suited to heritage windows in period properties & cottage style homes.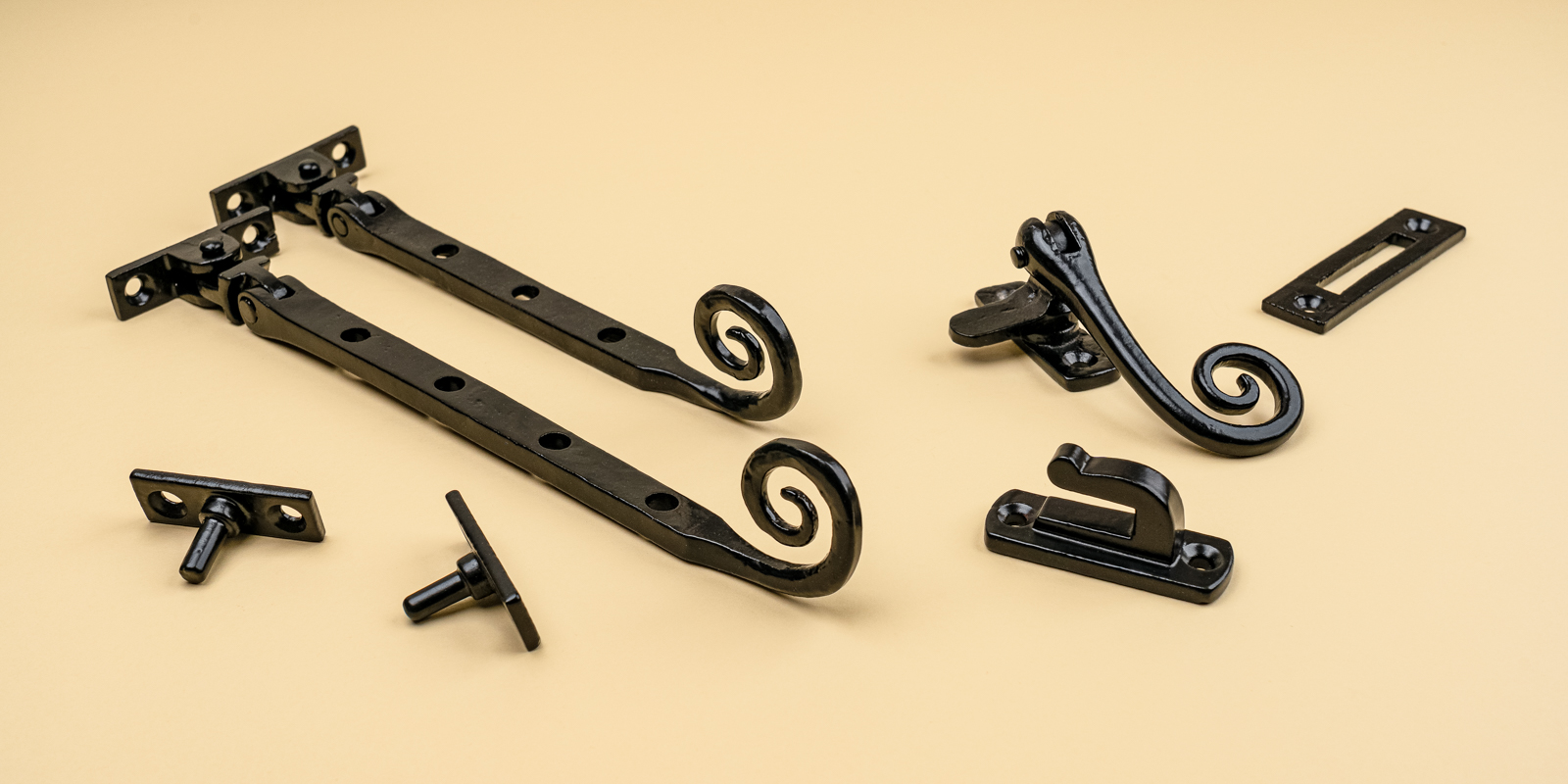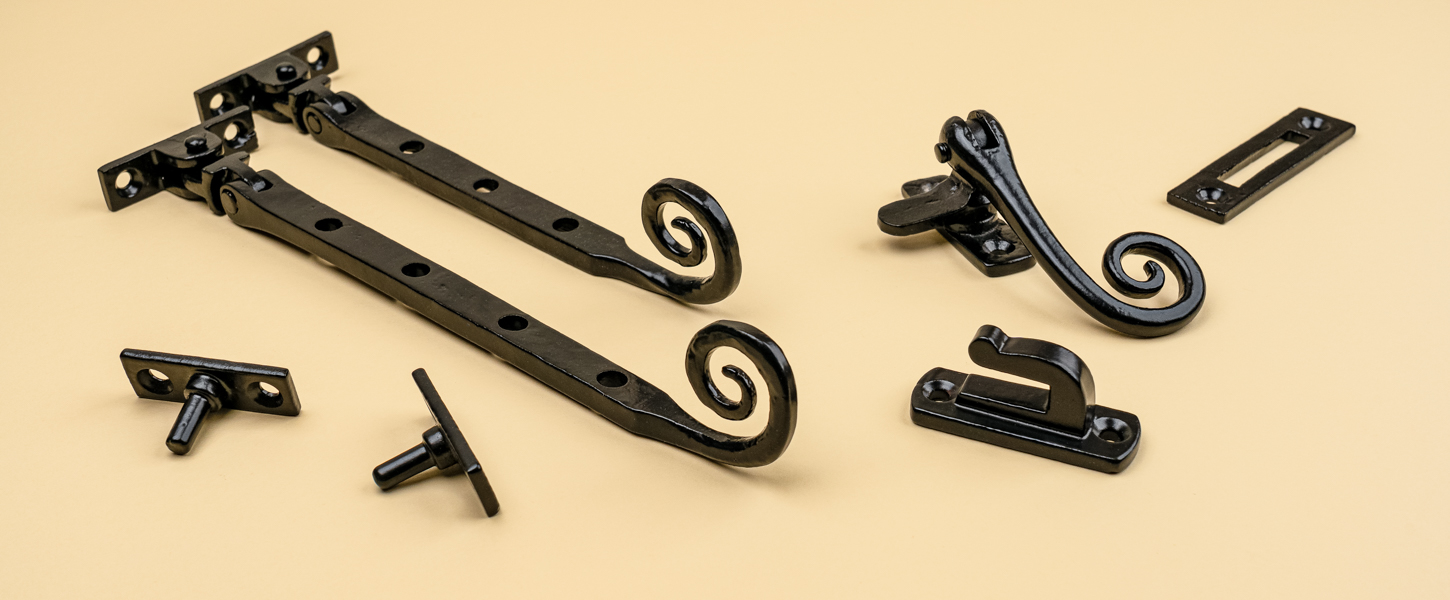 Black Monkey Tail Window Furniture
The monkey tail style used for ironmongery products originates in the 19th century. A popular motif, this type of window furniture is often seen on cottage windows and older properties.
Our monkey tail window stays are available in standard 8, 10 and 12 inch sizes. The matching casement fastener comes in one size and is suitable for both left and right hand opening windows.
For more details and measurements, please click on the individual product listings. See also our matching Black Monkey Tail Door Handles.