Outdoor Bolts
Outdoor bolts for stable doors, sheds and garden gates. Traditional hand forged bolts with external grade protective coating, including cast iron bolts from our Tudor garden gate range.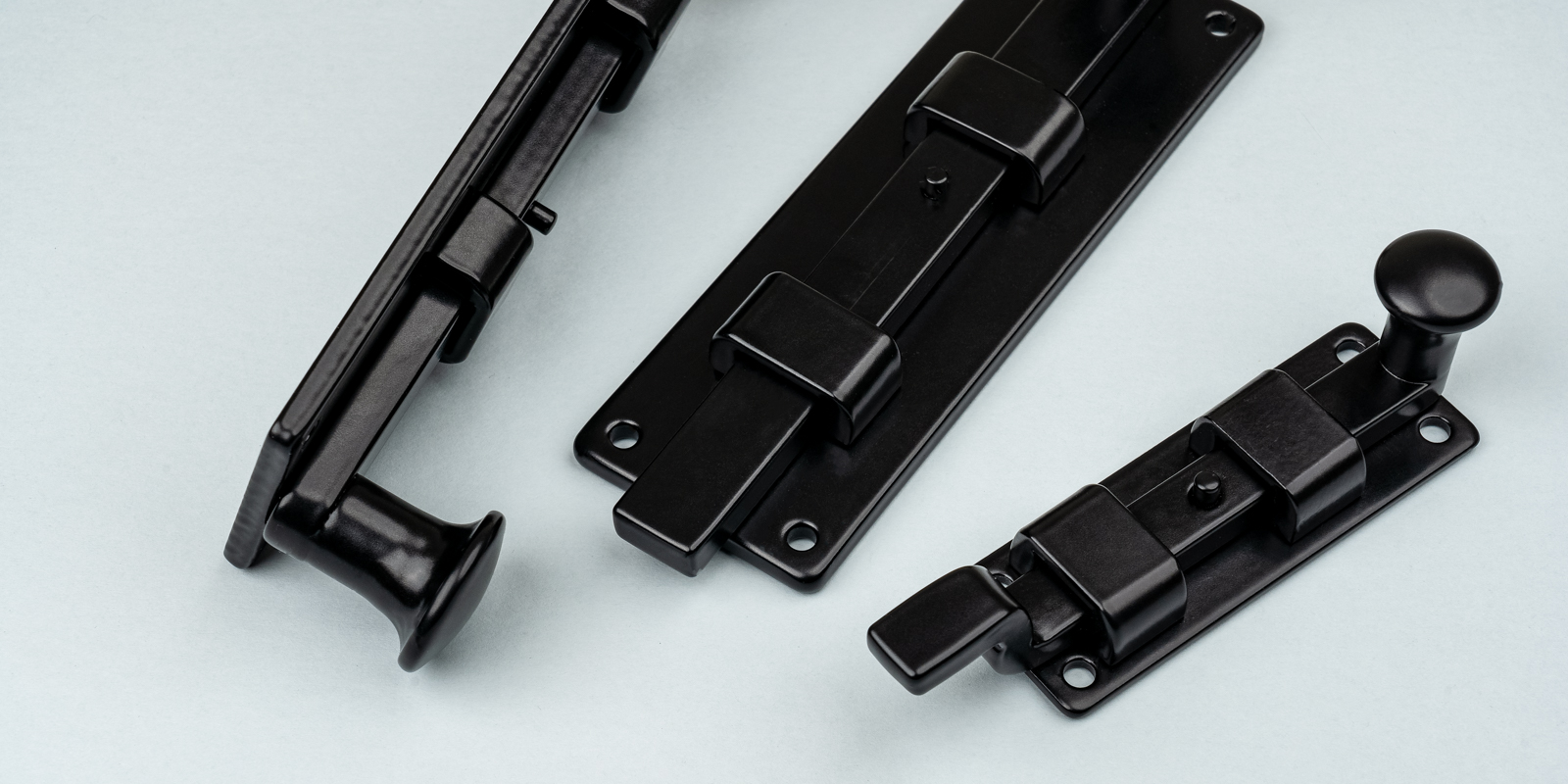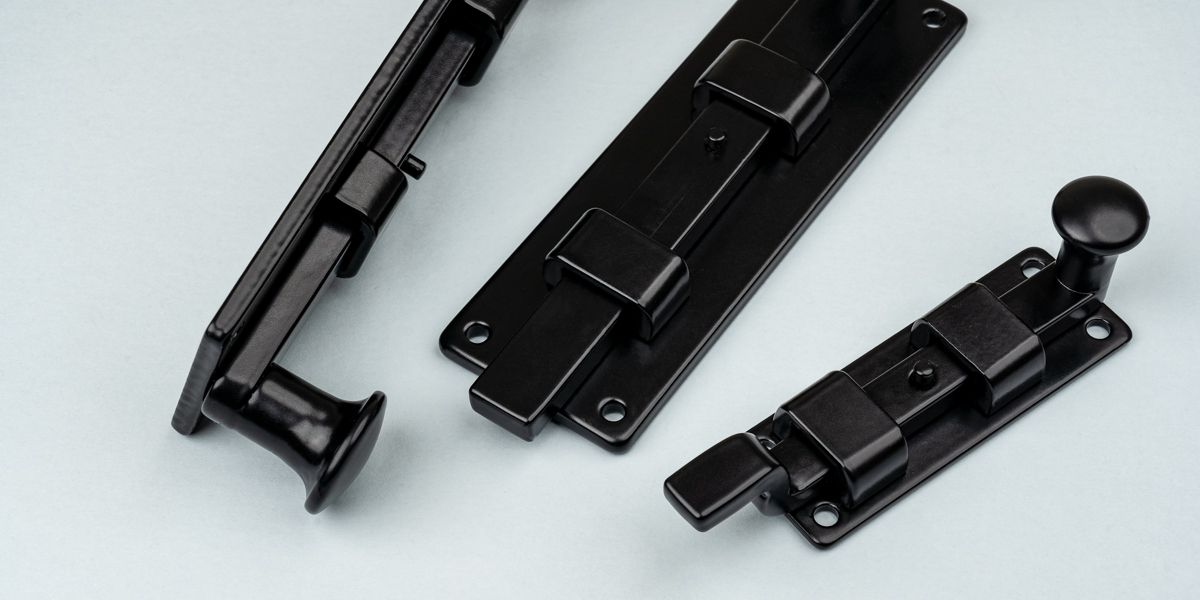 Outdoor Bolts
Our outdoor bolts offer classic period character for your home. The Door Bolts With Armor-Coat® are hand forged from quality steel with a unique protective coating, offering the highest level of UV and rust resistant protection on  the market. The Tudor Door Bolts are made from cast iron and have a black powder coating with standard UV and rust resistance.
The bolts are available in straight and cranked versions. Straight outdoor bolts are designed for flush levels and cranked bolts for off-set levels. Co-ordinate with our Armor-Coat® door furniture and Tudor Garden Gate Collection.

For more details and dimensions, please see the individual door bolt. See also our Ironmonger's Journal for home inspiration, tips and information including How To Remove Rust Spots.