Pewter Fishtail Door Bolts
Our Pewter Fishtail Door Bolts have been individually hand forged with a stylish curled fishtail end. These sliding bolts are multi-purpose and can used on doors and windows.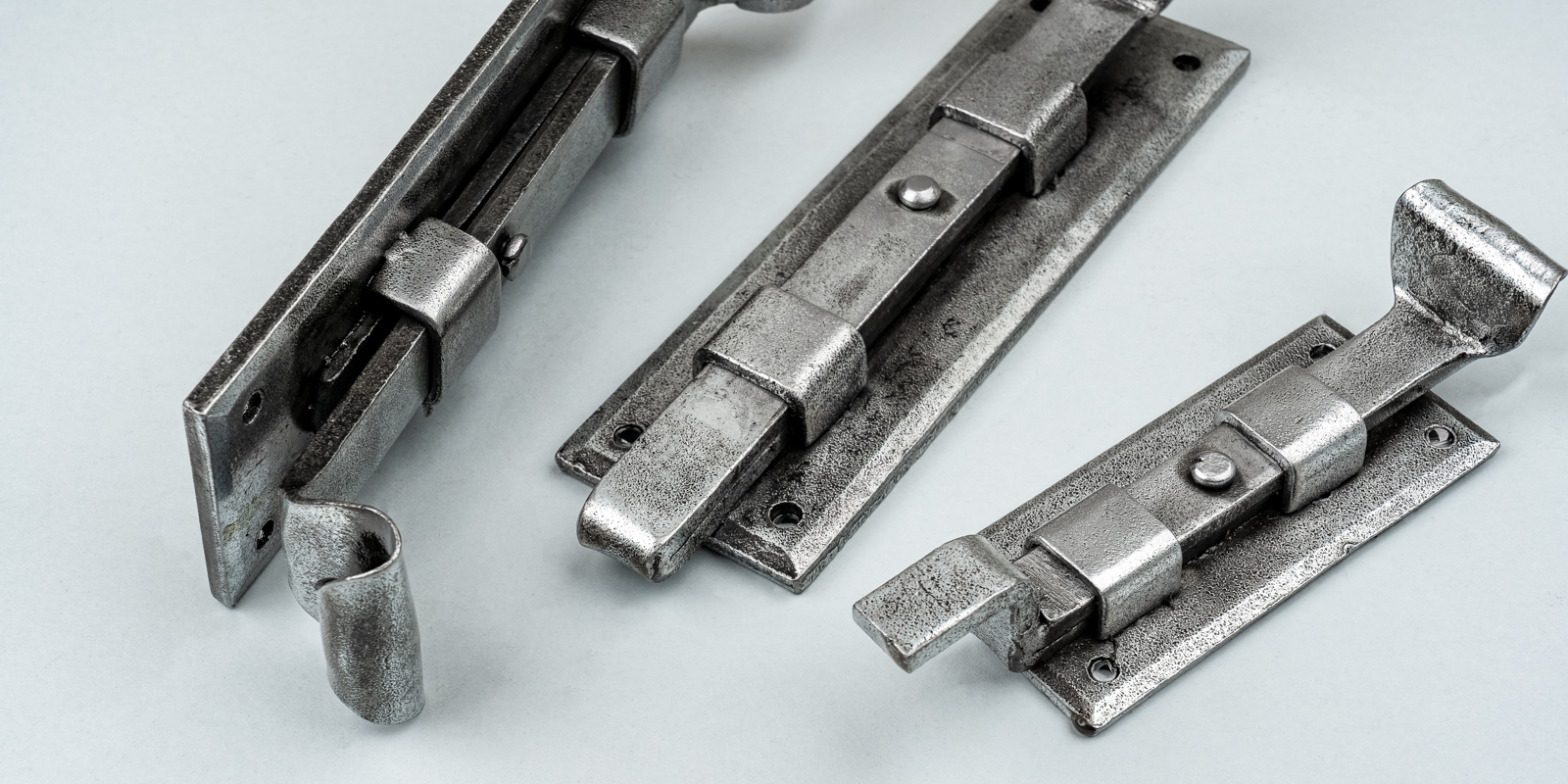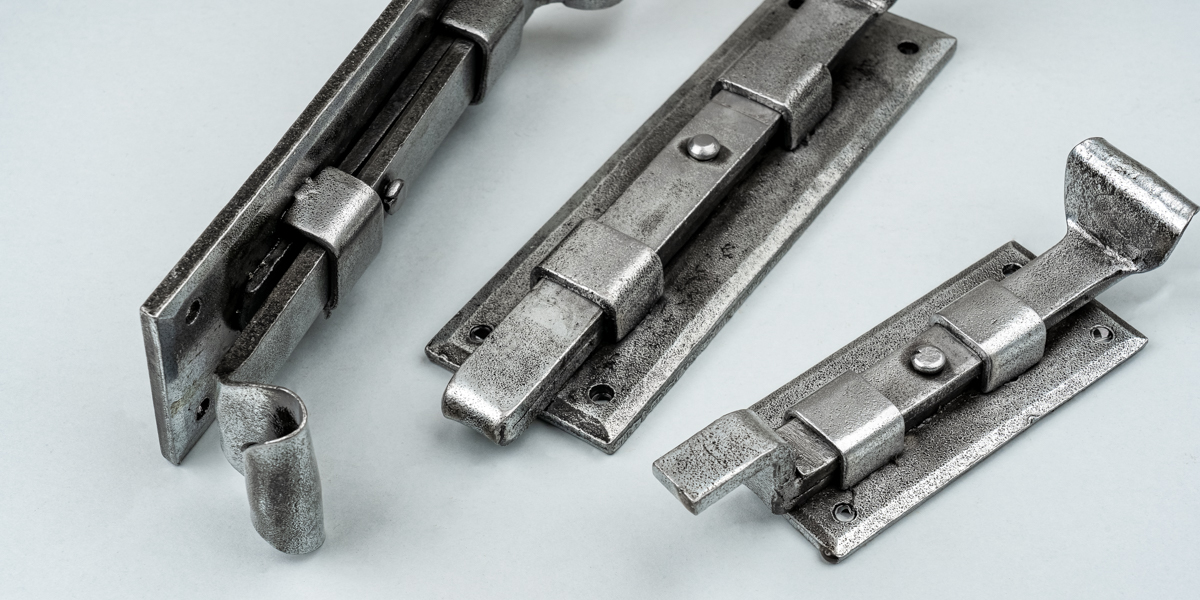 Pewter Fishtail Door Bolts
The pewter bolts are available as straight and cranked versions. Straight bolts are designed for flush levels and come supplied with a receiver bridge and mortice plate. Choose the cranked style if your levels are offset. Pewter cranked bolts (also called neck or swan neck bolts) are supplied with a matching mortice plate. The bolts have a leaf-sprung mechanism and can be used both horizontally and vertically.

If you are looking for period character, these bolts are the perfect choice. Hand forged from mild steel with a beautiful pewter patina finish, they look good in older properties and modern homes alike. Co-ordinate with our range of matching pewter door furniture in our Hand Forged Collection.

For more details and dimensions, please see the individual bolts. See also our Ironmonger's Journal for home inspiration, tips and information including How To Choose The Right Bolt For Your Door.