Polished Chrome Window Furniture
Polished chrome window furniture offers chic contemporary style for your home. Choose from a range of casement stays and fasteners in timeless designs.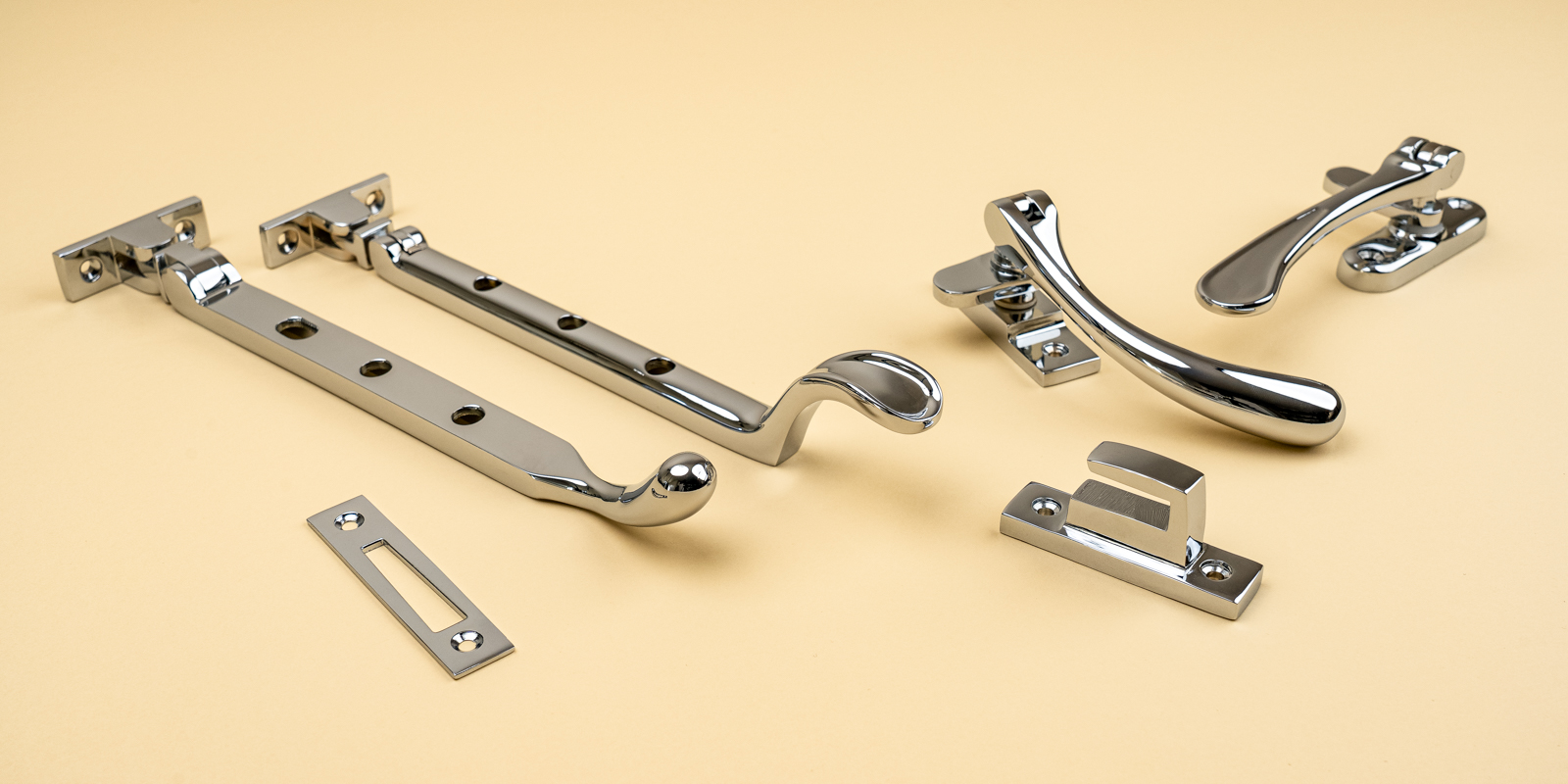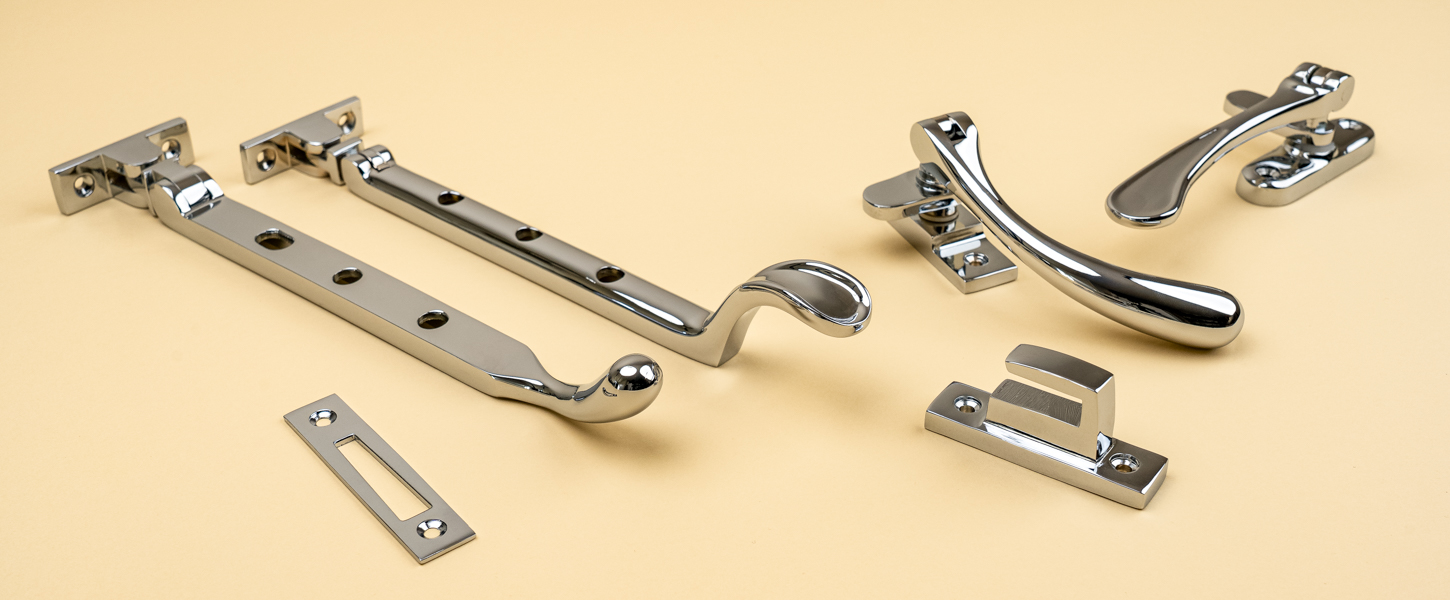 Polished Chrome Window Furniture
Our polished chrome window hardware is the ideal choice for a modern interior. The bright, mirror-smooth finish offers the perfect finishing touch to timber or painted windows.

We offer window fasteners for standard and weather-stripped windows, and specialist stays for hard to reach fanlights. If you need sash fixtures, please see our range of Polished Chrome Sash Window Furniture.

For more details and dimensions, please see the individual chrome window furniture listings. If you have any queries or need any help choosing the right product for your window, please don't hesitiate to contact our friendly team.