Satin Nickel Door Knockers
Satin Nickel Door Knockers in four classic styles for your front door. These door knockers offer a traditional look in a modern metal finish.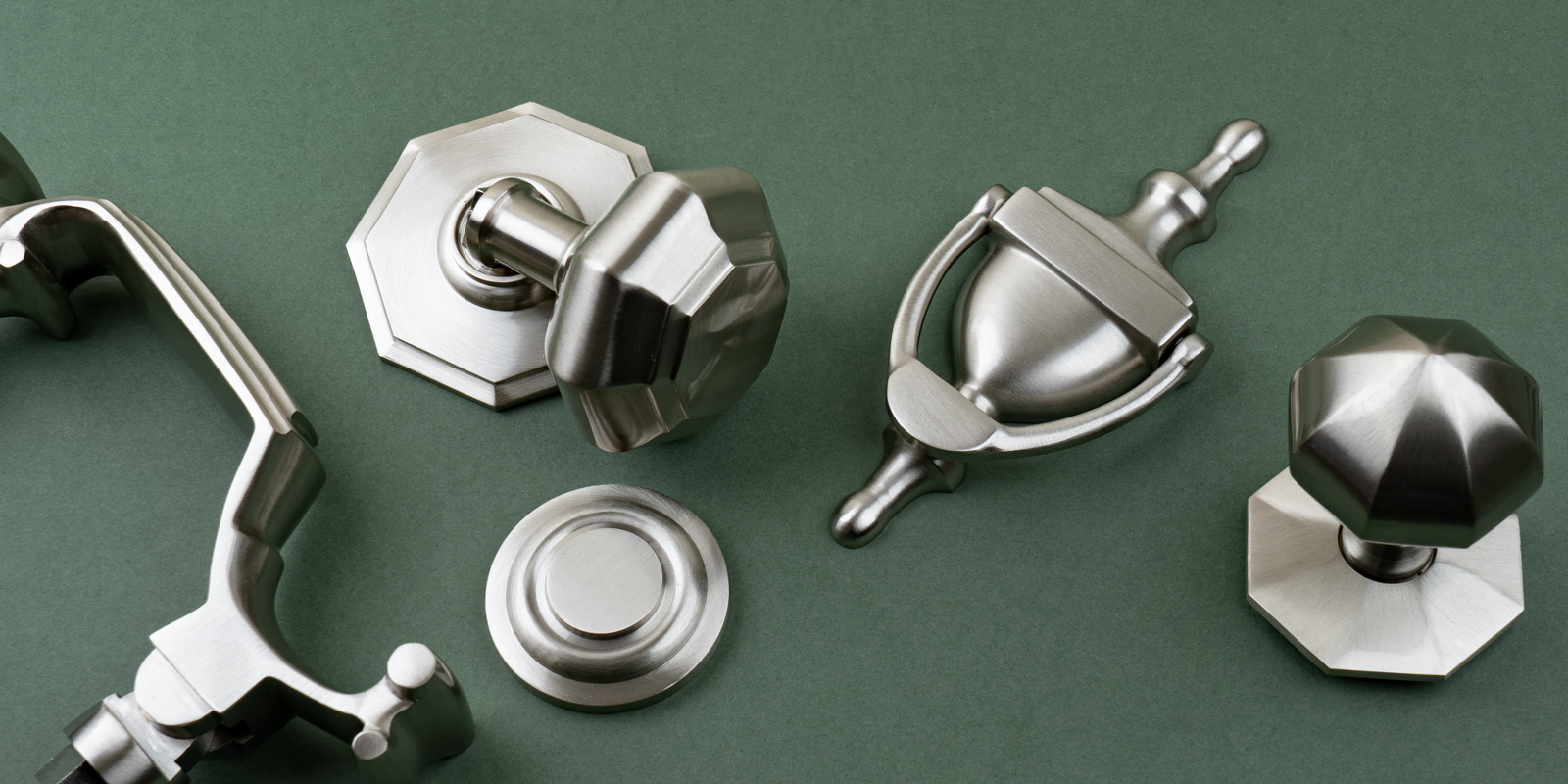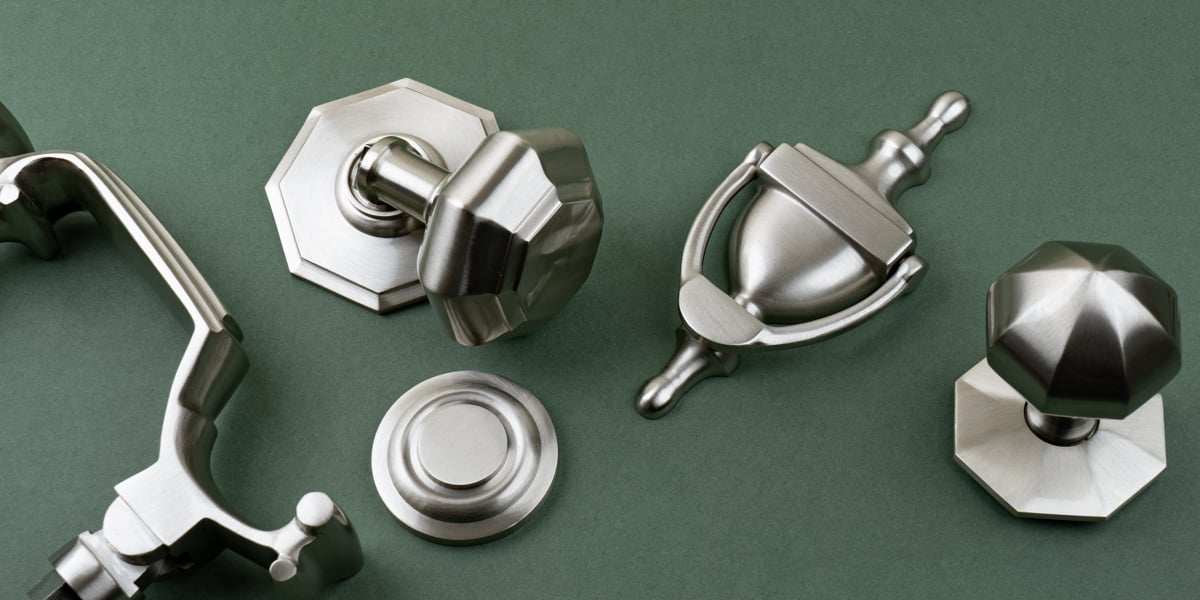 Satin Nickel Door Knockers
Our satin nickel door knockers are made from solid brass and have a hard-wearing satin finish. The soft grey colour of nickel is perfect if you are looking for contemporary door accessories.

Door knockers are a quintessential feature on a front door, providing decoration as well as having a practical purpose. Choose the lion knocker for authentic period style, or the slim door knocker for a modern look.

For more details and dimensions, please see the individual product listings. See also our full range of Satin Nickel Front Door Furniture for matching items.