Front Door Furniture With Style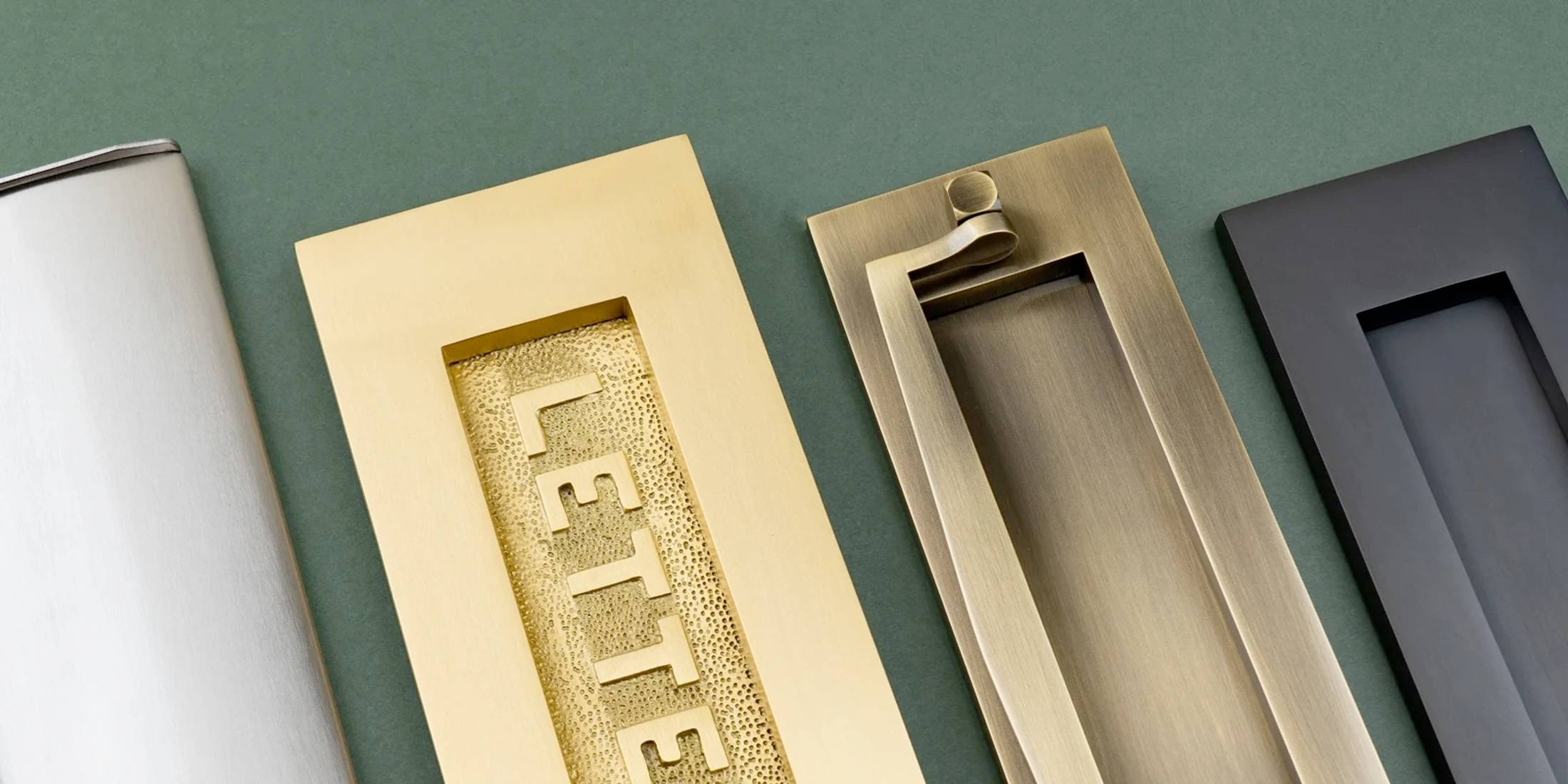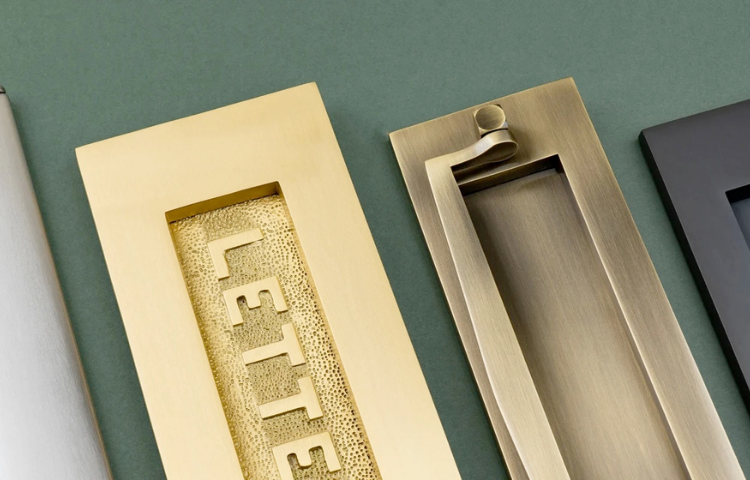 20 October 2021
Karen Angelico
Our latest collection is a stunning range of solid brass front door furniture, available in five distinct finishes. The timeless designs offer something for every property, whether you have a new front door or an old door needing a makeover.
Join Managing Director, Carl, in the Suffolk Latch Company kitchen to take a closer look at this gorgeous range of co-ordinating letter plates, door knockers and more. Get a feel for the real life quality of these solid brass products and find inspiration for your home.
The premise behind the collection is to offer a colour-matched range of quality designs to give your home a real designer look.
Distinct Finishes
The products in this range are made from a base metal of quality solid brass, with a choice of five distinct finishes. The beauty of this range is the versatility of the finishes - whether you want period fixtures, or something more contemporary, there is a finish to suit your needs. Choose brushed antique brass for traditional style, or polished chrome for a striking modern edge. A matt bronze door knocker looks fabulous against a painted timber door.
For more details about the range of finishes, including maintenance advice, please see the full Brass Front Door Furniture collection. All product listings also have a handy PDF drawing with measurements. For any further advice or help, don't hesitate to call our friendly team.
Call us on 01787 277277
Designs To Make An Impact
Front door furniture needs to have a timeless design. Your choice of letter plate and door knocker will be gracing your door for many years. That's why the team here at Suffolk Latch Company chose this solid brass front door range. The classic designs have enduring appeal as well as a co-ordinated designer look.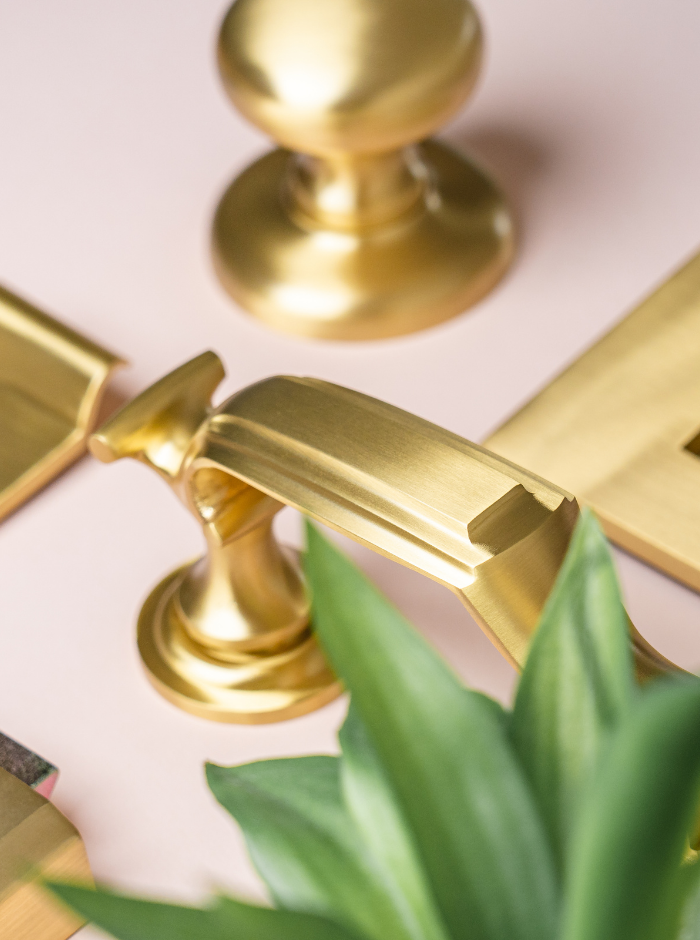 Doctor's Door Knocker - Satin Brass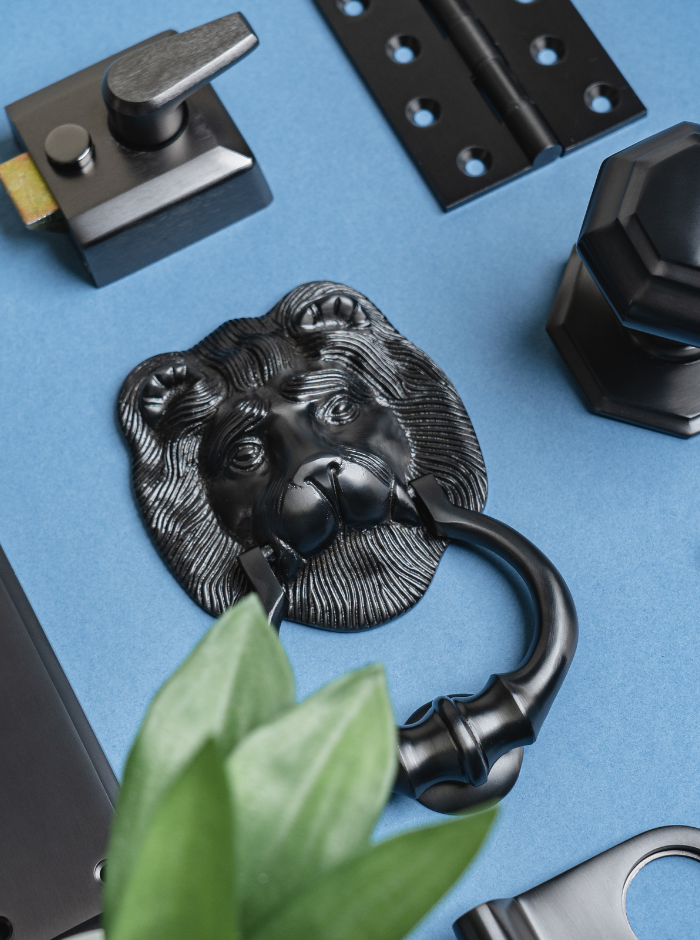 Lion Door Knocker - Matt Bronze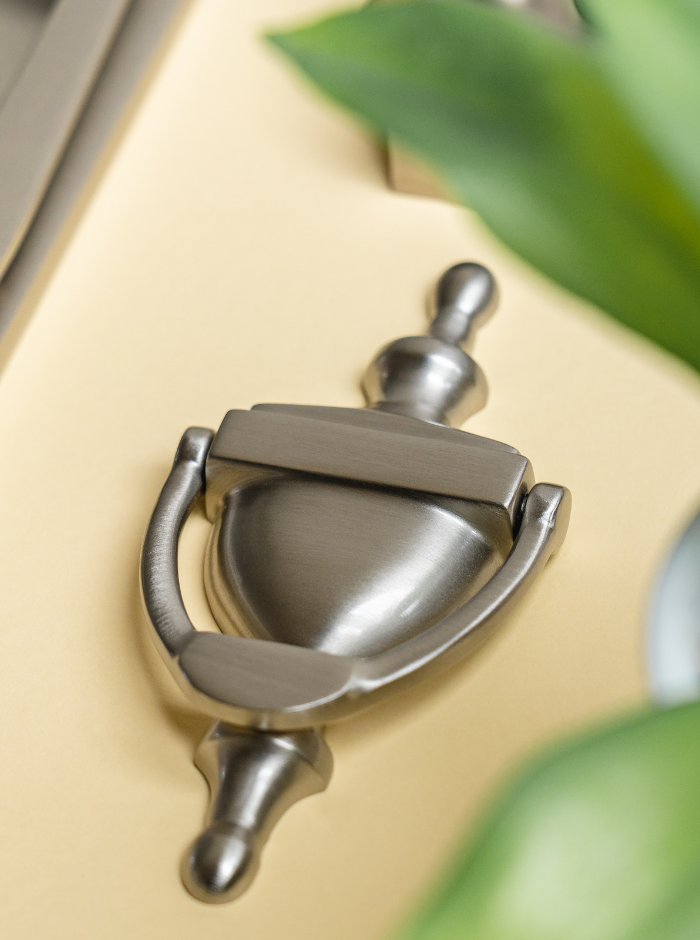 Urn Door Knocker - Satin Nickel
Front door furniture for a lasting first impression
Comments