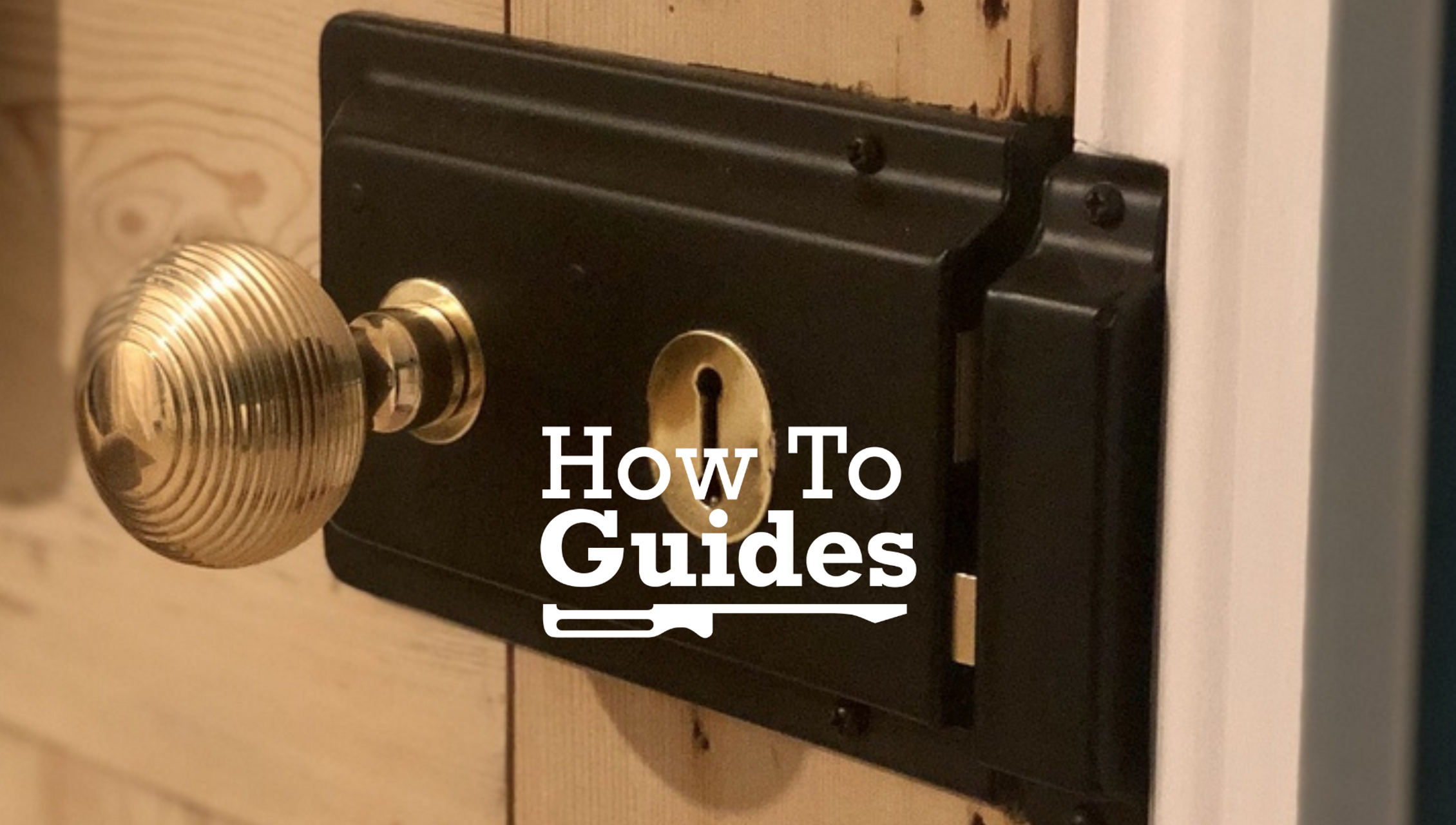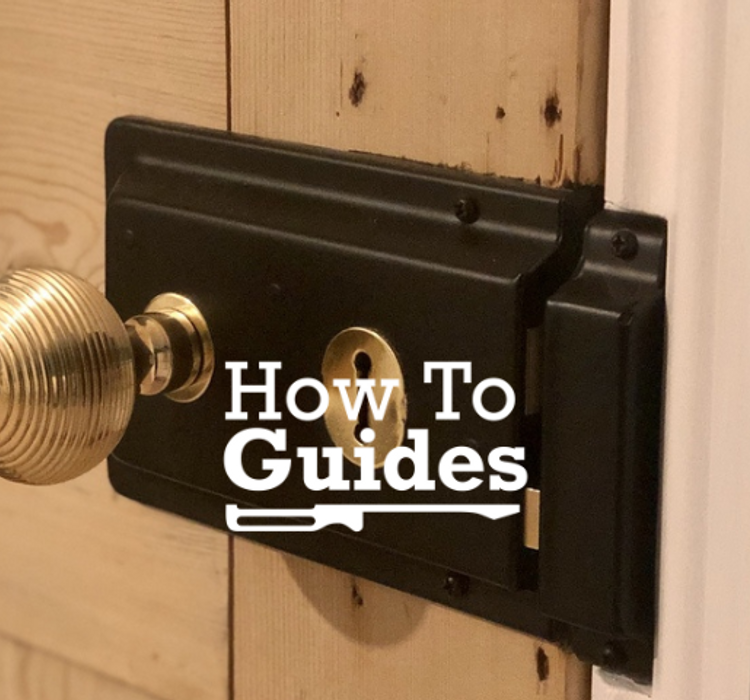 How To Fit A Rim Lock
Surface mounted rim locks are much easier to fit than morticed locks and latches as they are fixed to the surface of a door. They are generally found on doors in period properties, especially Victorian houses. If you are looking for vintage features for your home, a rim lock set is a great choice.
Follow this simple step-by-step guide for fitting your rim lock:

1: Determine the height required and position the rim lock onto the door. Use a spirit level to ensure it is straight. Mark through all fitting holes with a pencil - ie the points where the screw holes, key hole and door knob will be. 
2. Drill a small pilot hole for the door knob spindle, then use a larger drill bit, keeping the drill square to the door. Follow the same process for the key hole. 
3. Screw the rim lock to the door.
4. Insert the door knob and mortice bar and twist to ensure the spindle turns freely. Also check the keyhole is large enough.
5. On the other side of the door, fit the rose plate through the mortice bar and fix in place with screws.
6. Position the escutcheon over the drilled keyhole, ensuring the hole is central, and insert the key to check. Mark where the screw holes are required and fix in place.
7. Fit the knob to the mortice bar and tighten the mounting screw to ensure the knobs turn freely. Also make sure the key turns and the action on the lock is smooth.
8. Now that the rim lock is fixed into position on the door, the next stage is to fit the keeper. Close the door and position the keeper in line with the rim lock. Mark on the door and outline of the keeper.
9. Using a sharp chisel, carefully remove a small indentation for the keeper to ensure that it sits neatly into the door frame. Close the door and slide open the lock bolt to check the fitting. There shouldn't be any play between the lock bolt and the keeper, or the door will rattle when closed.
10. When the position has been finalised, drill the screw holes and insert the two mounting screws.
Don't hesitate to contact us at Suffolk Latch Company for any further advice and guidance. See HERE for our range of Rim Locks and Rim Lock Sets.
---
In case you missed it...
Comments