House Tours: Renovating A Period Townhouse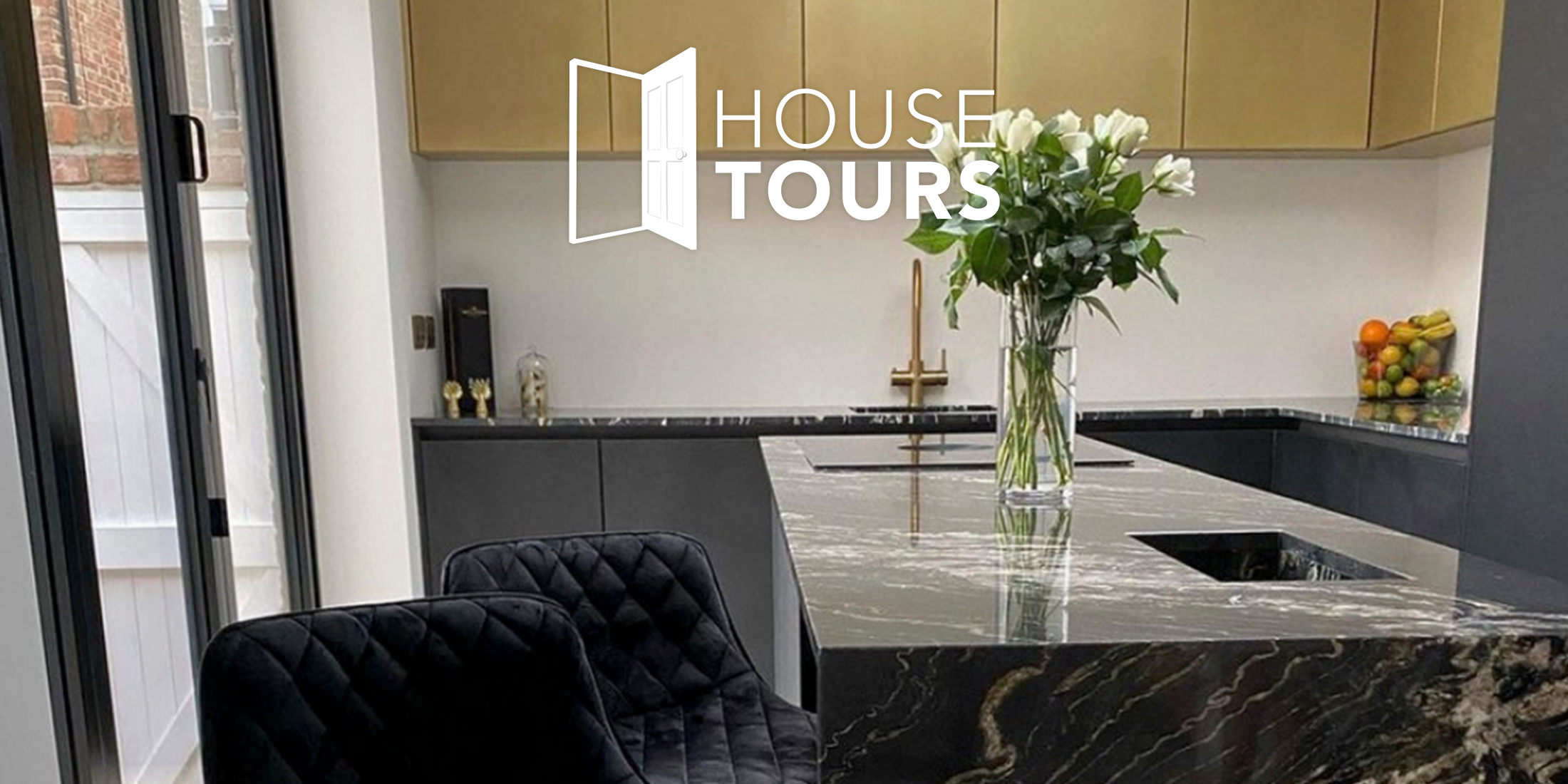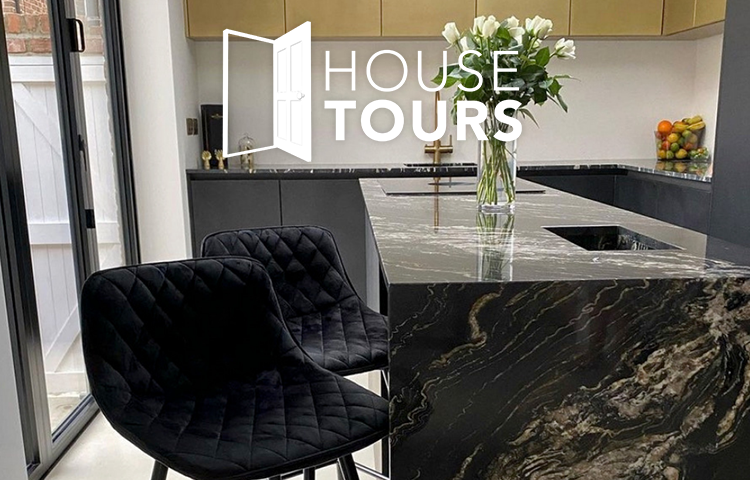 30 November 2021
Karen Angelico
Entrepreneur sisters tackle a Victorian townhouse renovation in Newcastle.
When Charlotte and Sophie Wilson originally viewed the terraced property, they knew immediately it was the one. With three previous property redevelopments under their belt, the sisters were looking for something with potential, and more importantly, a house they could turn into their home.
The townhouse is situated near to Jesmond Dene, the historic park in the eastern suburbs of Newcastle Upon Tyne. A 1750 square foot property which had fallen into disrepair. The perfect house for a makeover, with fabulous original features and tons of potential.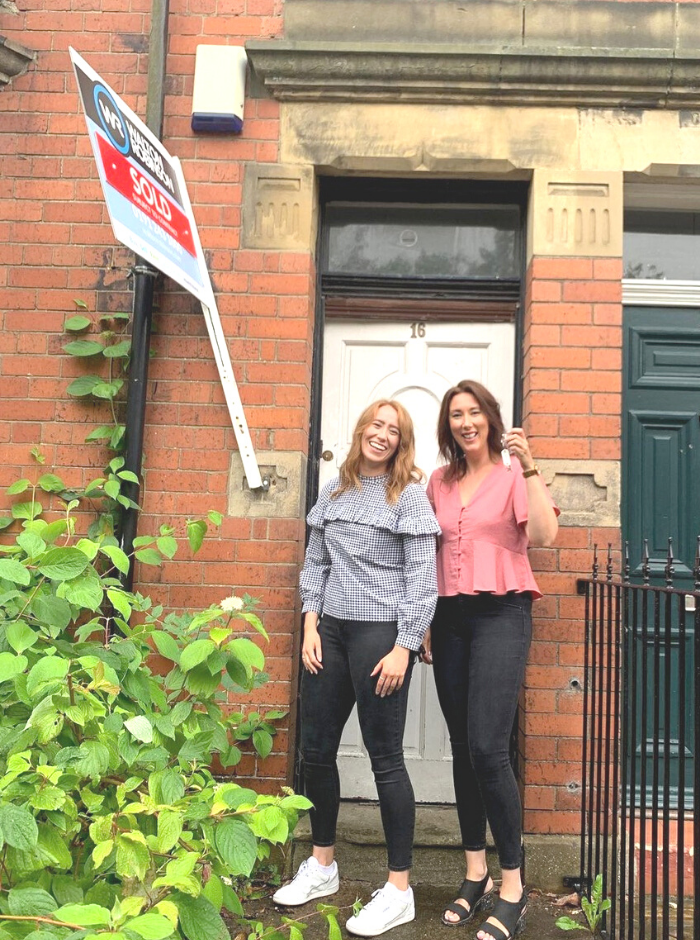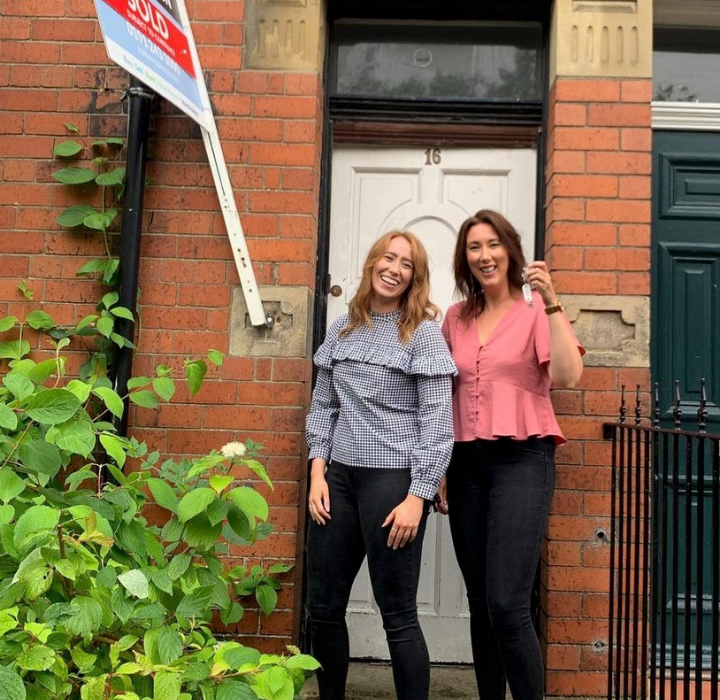 Sophie & Charlotte Wilson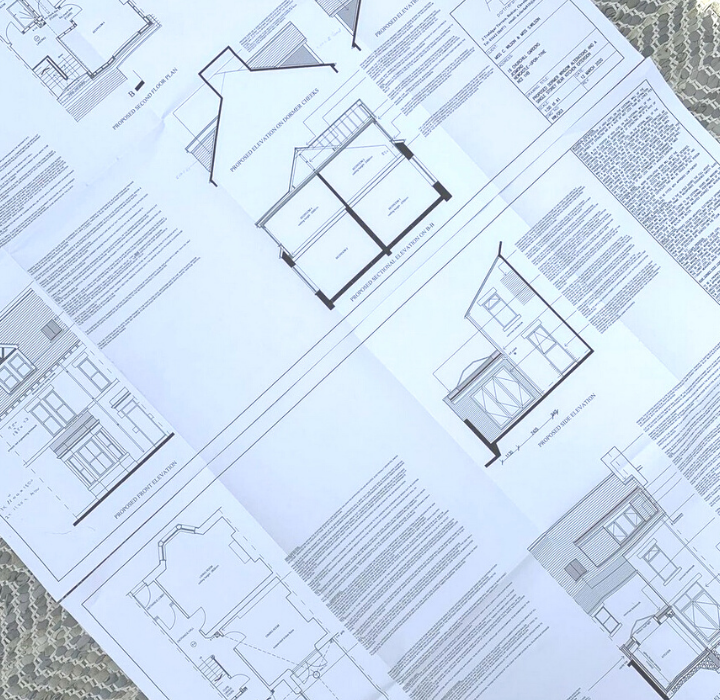 Extension Plans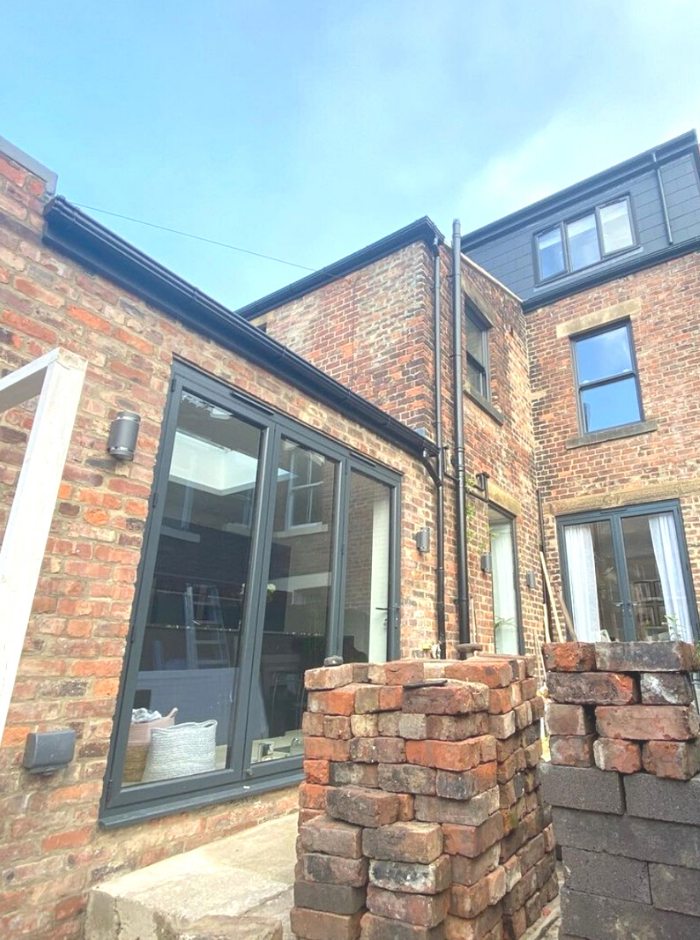 New Kitchen Extension
Serious DIY Enthusiasts & Entrepreneurs
Charlotte and Sophie are sisters from North Yorkshire and have lived in Newcastle for the past decade. In 2015, during Sophie's second year of university, they bought their first renovation project at auction for a bargain price of £21,000! It was even featured on one of the Homes Under The Hammer episodes. Since then, they have completed two more properties, renovating one to sell, and another to rent. They truly have the renovating bug and although it is hard, messy work, they explained there is nothing like the amazing feeling of acomplishment once a property has been transformed. They particularly love modernising period properties, making sure they respect the history and orginal features.
Jesmond Townhouse is our fourth renovation and by far the most challenging, but also the most exciting and rewarding!
The sisters' passion is truly a family affair. Their dad, Neil, is a retired builder with over 40 years experience of running his own building company, and their mum Susan also likes to get stuck in with the aesthetic jobs. The previous owners of the Jesmond Townhouse had painted over lots of the original features so there was a lot of paint stripping to do!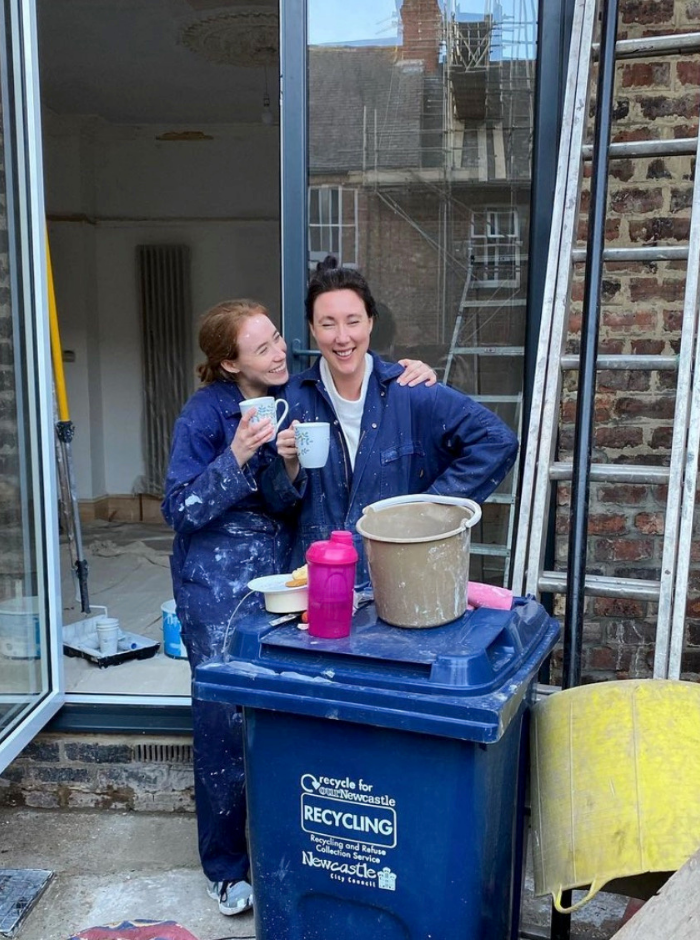 Sister Love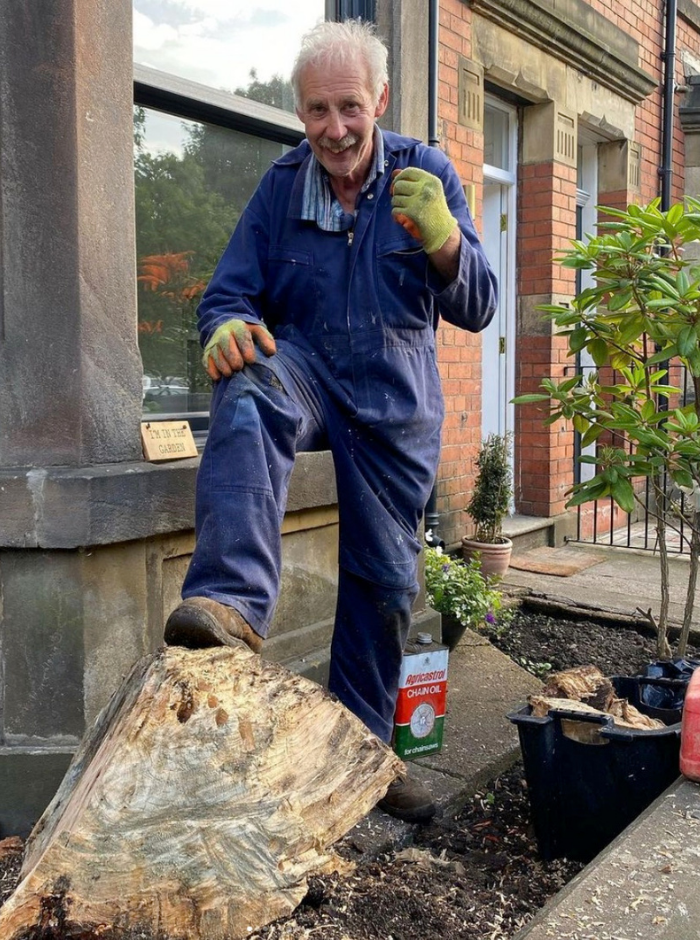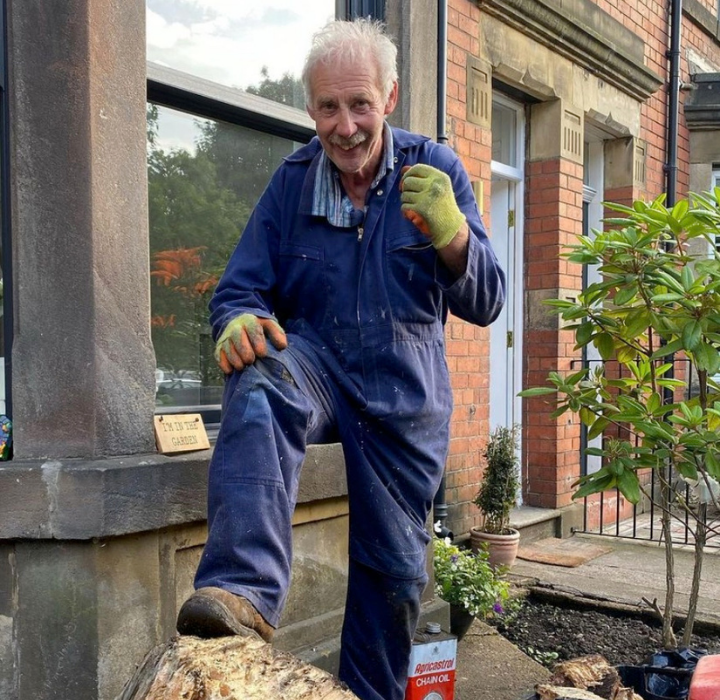 Dad, Neil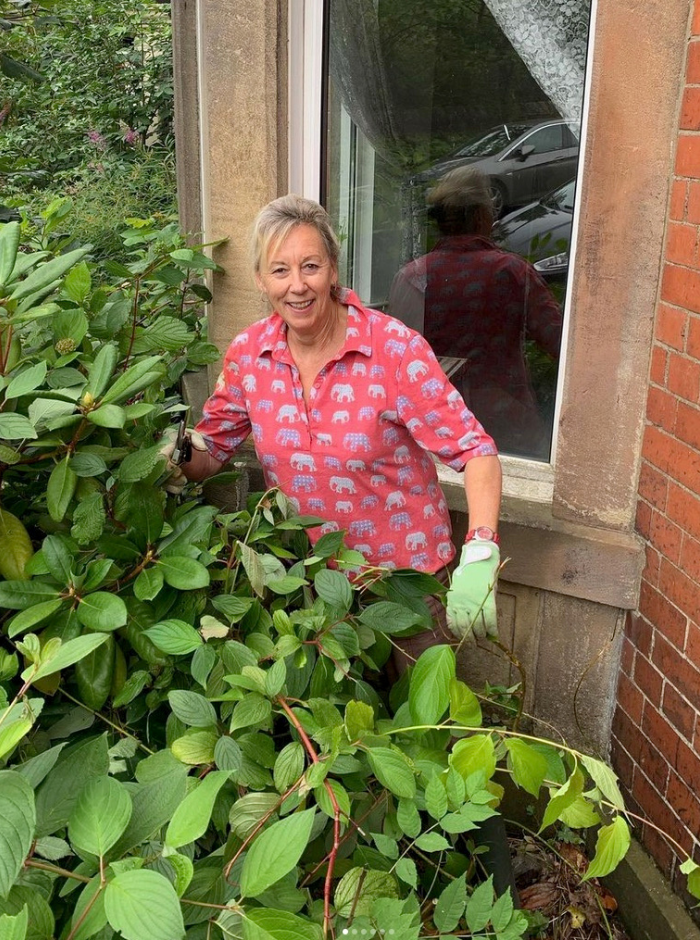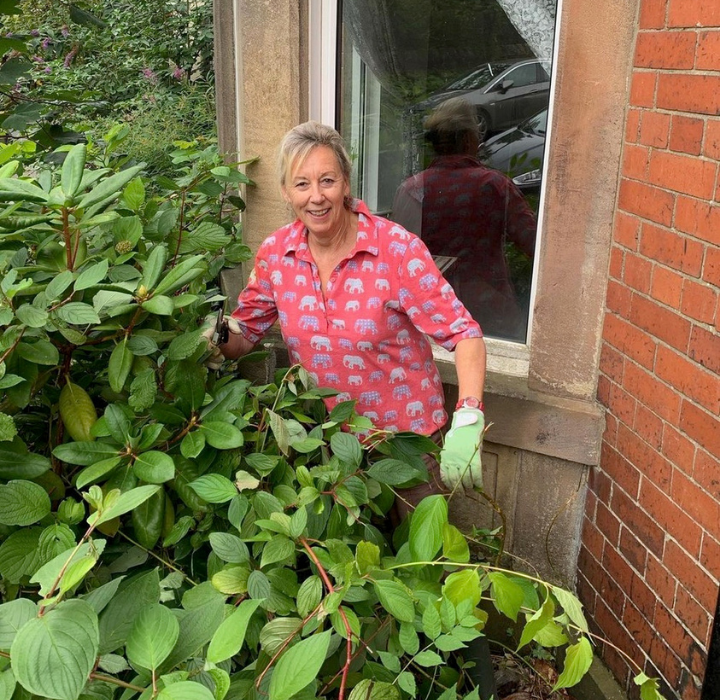 Mum, Susan
Juggling Work With Renovating
Tackling a DIY property renovation is a great way to keep costs low, but the work needs to be fitted around every day life. We asked Sophie and Charlotte how they found the time:
"We're not sure either! We did a lot of the renovations during the lockdowns, which was a great use of our spare time, but we both have full time jobs and neither of us were furloughed."
If that wasn't impressve enough, Sophie and Charlotte also run their own business. They launched YANA™, an online women's activewear webstore in 2019, just before the pandemic. An independent, luxury brand, with unique activewear designed and manufactured in the U.K. These sisters certainly don't do things by halves!
"Everything in the house has been designed to suit our needs. We did away with the dining room and made it into a large office with fitted desks for our day jobs. It's also where we run our activewear company YANA™ in our spare time!"
Period Inspiration
The period features in the house were one of the things that first attracted the sisters to the property. Corbels and cornices, original fireplaces and ceiling roses, all needing some TLC. If there were any original features that were missing, or too damaged to repair, sympathetic replacements were found.
"The ceiling roses and fireplaces are our favourite features. We spent endless hours restoring them and we're so glad we did. They pay homage to the Victorian era and the detail we uncovered when stripping them back was a brilliant surprise. We also love the fireplaces, and were lucky to have two marble fireplaces still intact. We've added a black marble fireplace in the front room, as it was missing. The house would have had fireplaces in each of the bedrooms when it was built, and we wanted to respect the property's history."
Charlotte and Sophie also discovered an original fireplace hidden behind an old 1980's heater in one of the top floor bedrooms. There were some surprise finds too. When they removed an unused chimney breast, they found the original backburner, filled to the top with water! In the roof, acting as insulation, there were magazines from the 1940's.
The doors throughout the house had all been removed prior to the sale, and these needed to be replaced. Solid timber panelled doors were chosen with vintage style solid rosewood ebonised beehive door knobs - the perfect choice for authentic vintage style. Beehive door knobs were a popular feature in Victorian homes.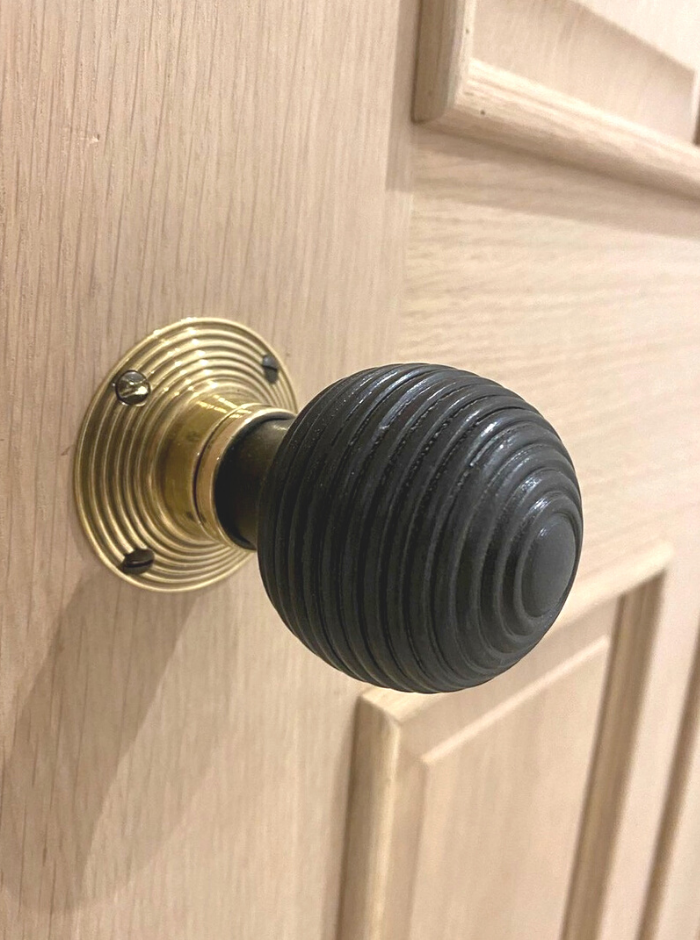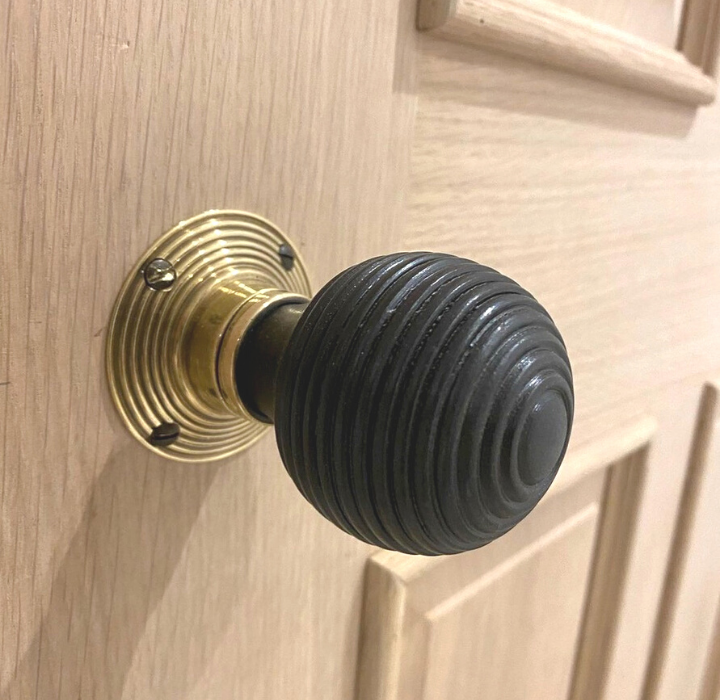 Beehive Door Knobs From £27.00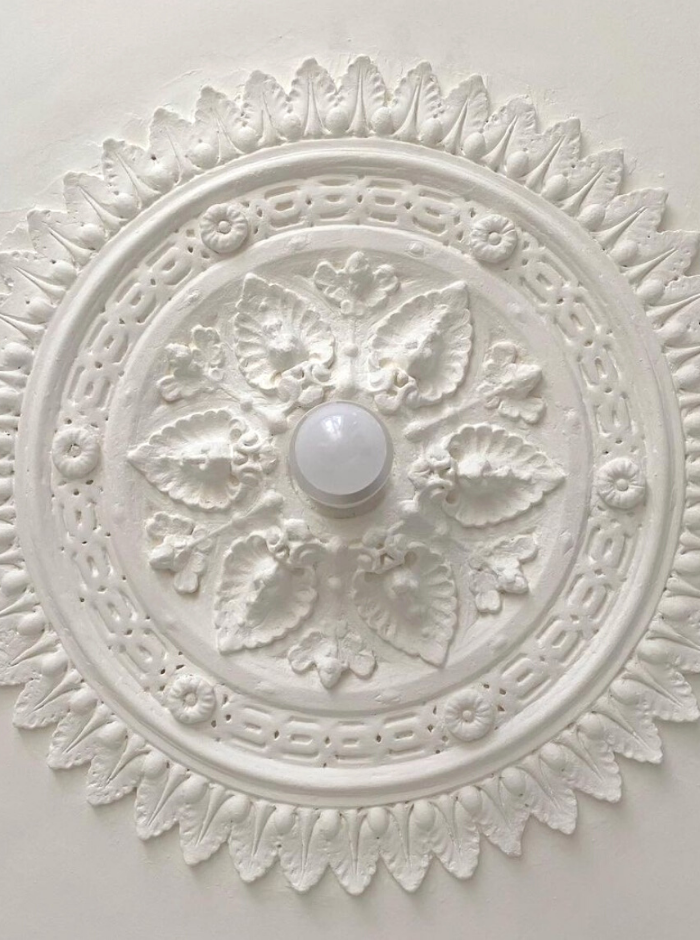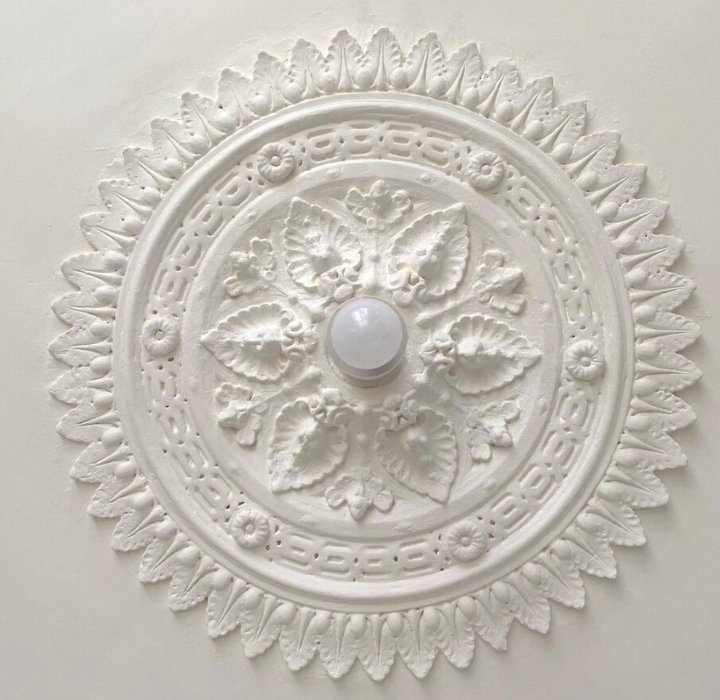 Beautiful Restored Ceiling Rose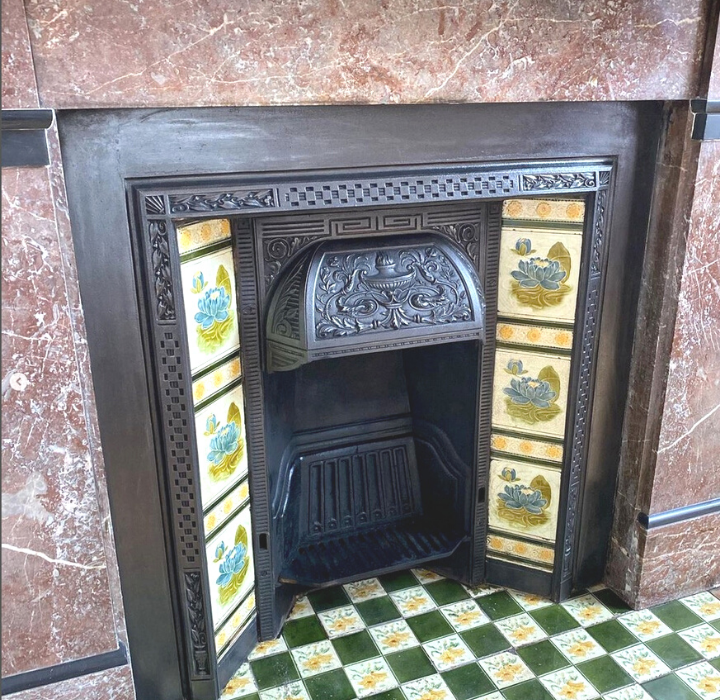 Original Bedroom Fireplace
Designer Style
When asked which is theiir favourite room, Charlotte and Sophie found that a diffcult question to answer, but they felt it was probably the kitchen. They had a vision of their kitchen for several years, after seeing some cupboard doors that were a soft golden colour. Unfortunately they were discontinued, but they were undeterred.
"We just had to find a solution. There was no getting away from our gold doors, as we had designed our entire kitchen in our heads and knew we needed those doors! We looked at other samples, but they weren't right and looked too industrial. Instead we found the perfect gold colour paint and had the doors bespoke sprayed."
The result is a wonderful comination of modern and vintage, with satin gold coloured hardware and an art deco vibe. This also echoes the bathroom choice, where there are satin brass taps and bathroom hardware.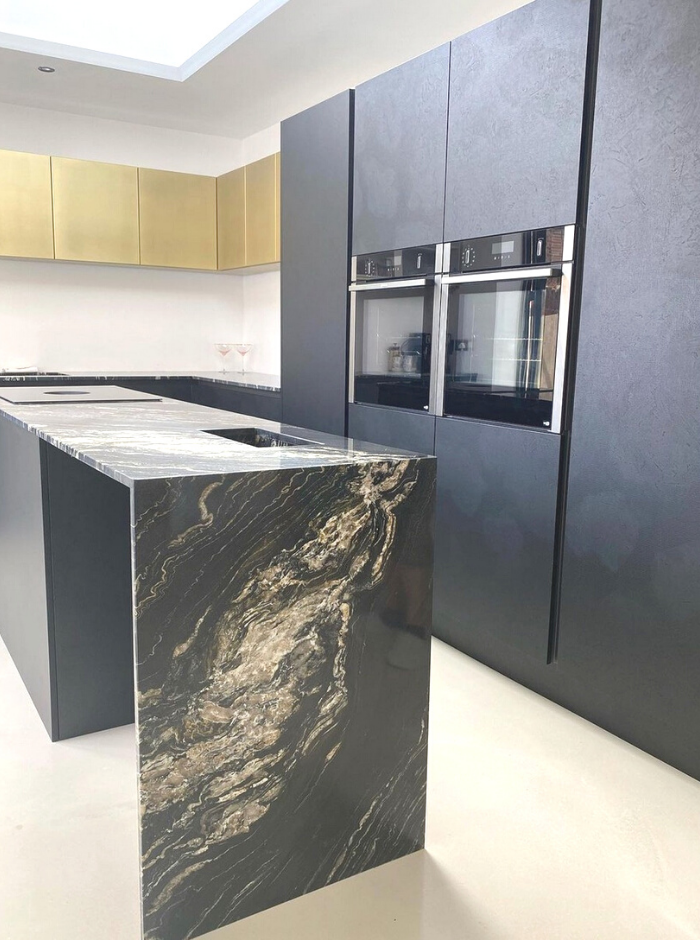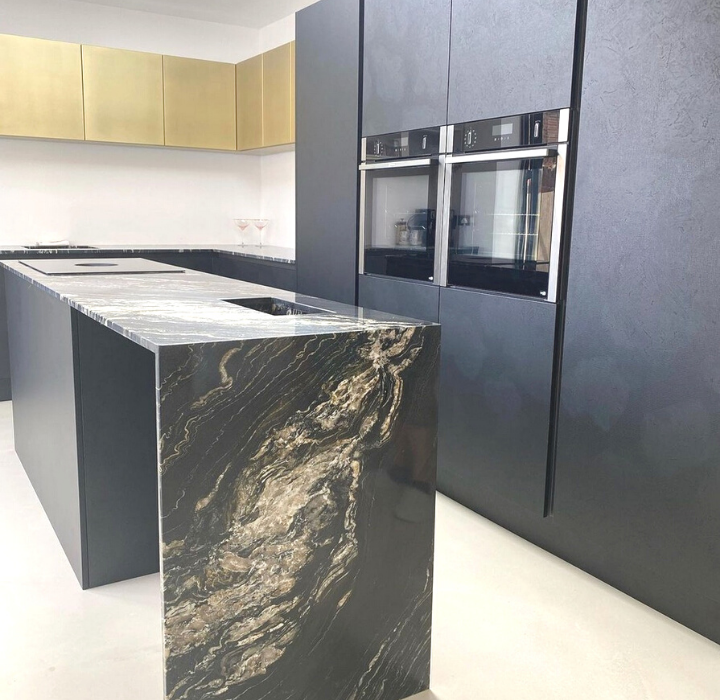 Stunning Original Kitchen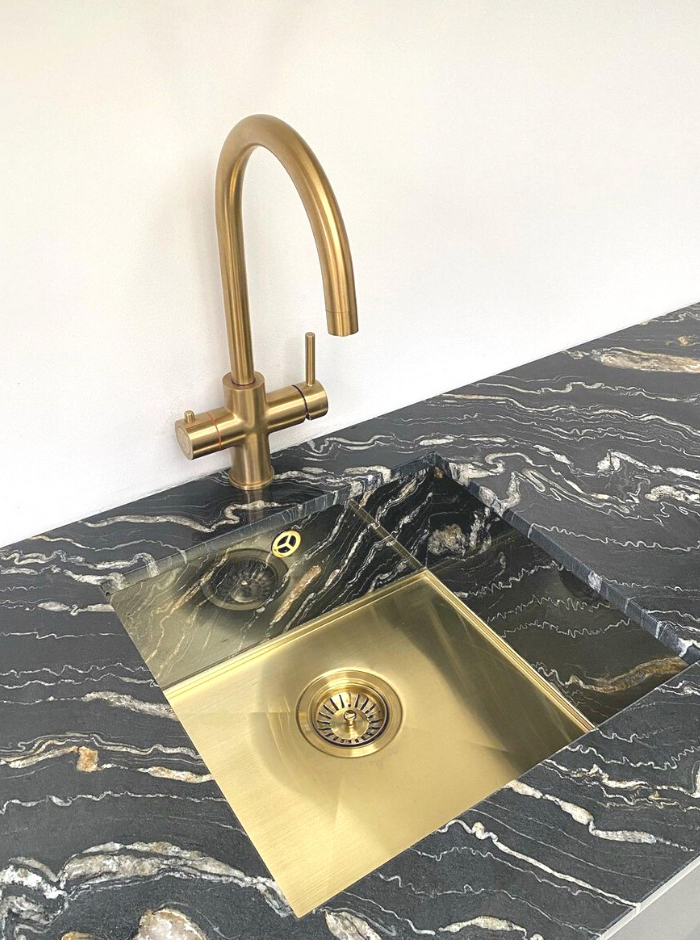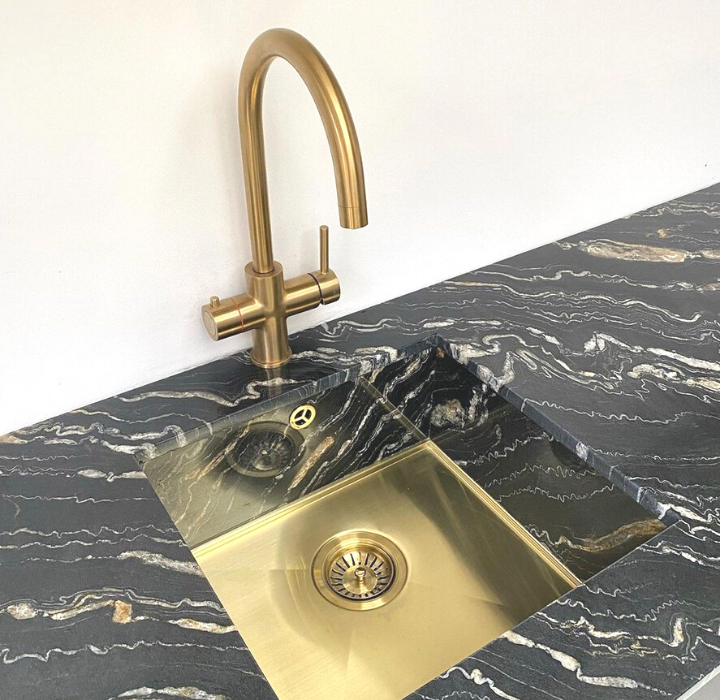 Satin Gold Sink & Tap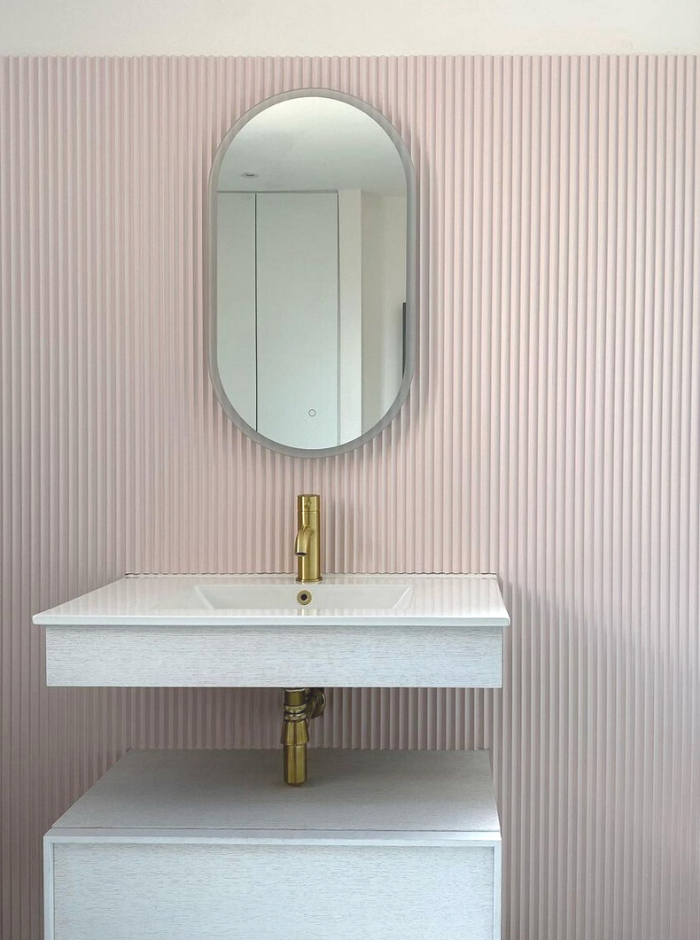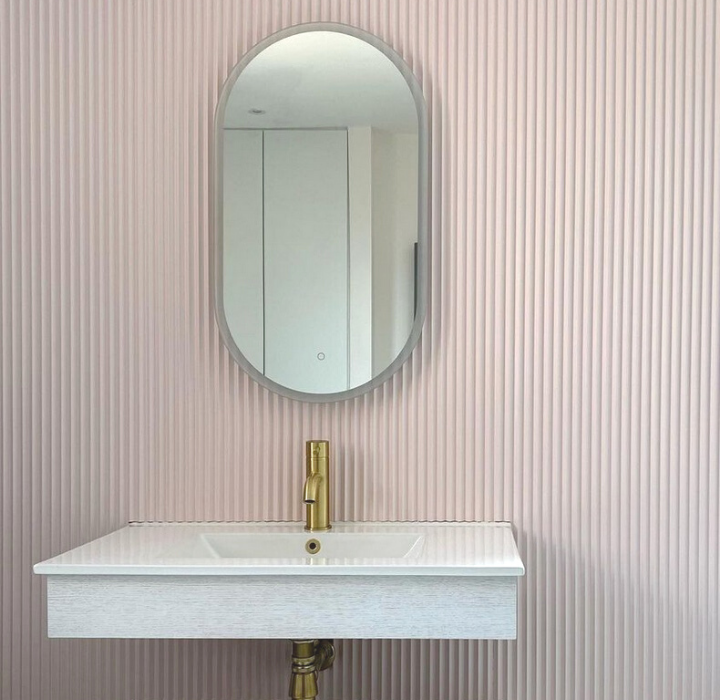 Bathroom with Satin Brass Hardware
Renovation Tips
With their wealth of experience, we asked Charlotte and Sophie if they had any helpful tips for fellow renovators:
Don't underestimate how much work goes into a big house renovation. At the start of the jesmond townhouse reno we thought it would take us 6 months, and that was with the experience of three renovations under our belt!
Make sure you have contingency money for the unexpected.
Shop around for everything in your kitchen. We have saved thousands by shopping around.
Don't let a kitchen designer fob you off and make you compromise. Anything is possible and you just need to find the right people to help.
If you want to find your dream worktop, start looking around a year before you need it as it can take time to source the right natural stone you are looking for.
And finally, only renovate if you enjoy it. We love renovating because we enjoy seeing how we can make a positive change to a property and restore it to something special. If being covered in dirt, being tired and, most likely cold (if renovating during the winter), then get someone else to do the renovations for you.
"Time is the most precious thing we have in life, so use it wisely."
Thank You
A big thanks to Charlotte and Sophie for sharing their renovation story with us. If you want to see more photos and keep updated with the property transformation, please follow @jesmondtownhouse on Instagram. And don't forget to check out YANA™ womenswear on their online store.
More House Tours
For updates and the latest news on all of our products, please follow us:
Instagram @suffolklatchcompany
Facebook @suffolk.latch
---
Comments