Spotlight On...Old English Collection Door Handles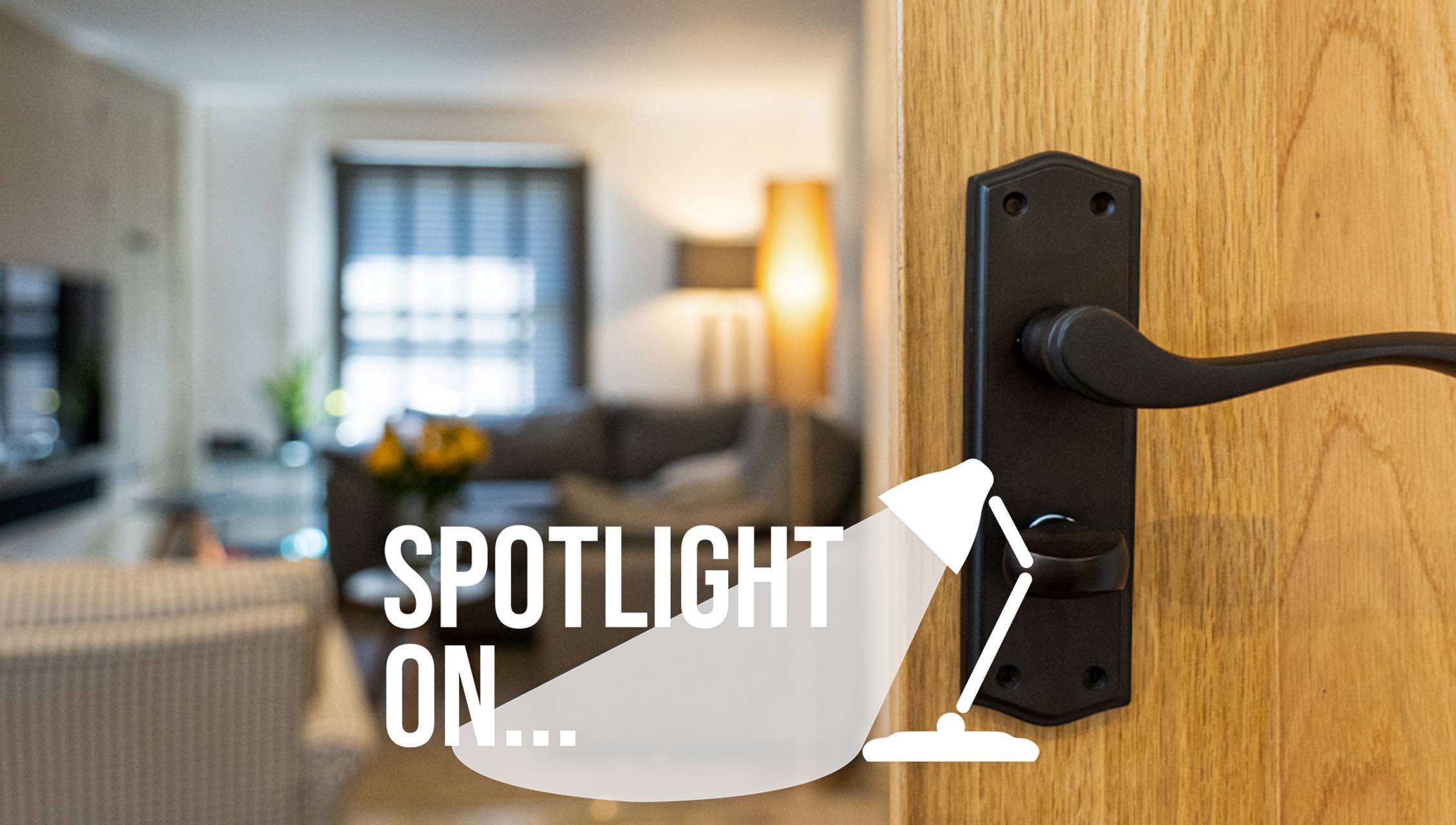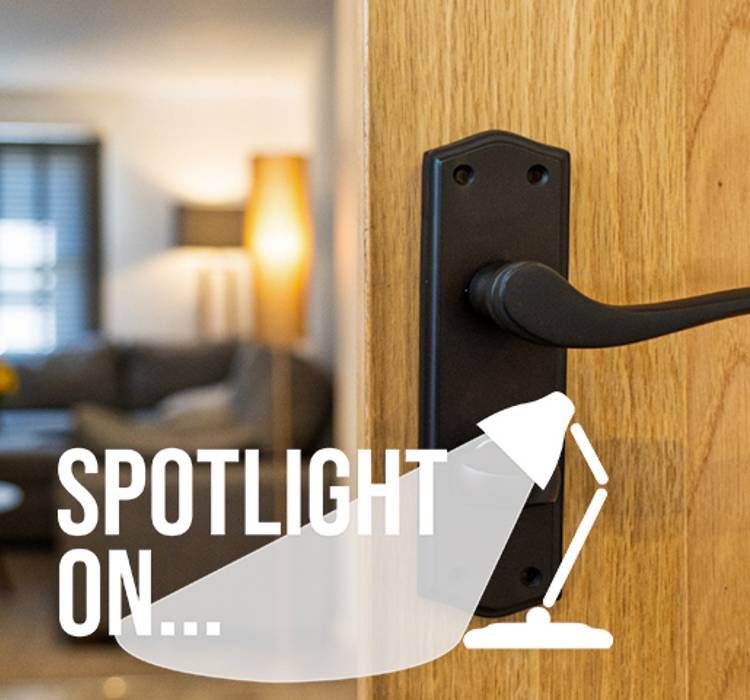 Classic Designs For Modern Living
The Old English Collection is a range of premium quality door furniture in a choice of five distinctive finishes. Popular with interior designers, this co-ordinated collection offers traditional elegance with a modern edge. Now with the exciting addition of lever on backplate and lever on rose door handles, this collection has everything you need for your home.
Ironmongery is often a forgotten detail, pushed to the end of the list. If you are planning a home renovation project and want a truly professional finish, small details really do matter. The right door handle style, type of butt hinges and choice of finish can make all the difference.
"The Old English Collection offers traditional style in a range of fabulous finish options."
New Old English Door Handles
The Warwick Door Handles are a fabulous addition to the Old English Collection. Available now, these traditional designs in lever on backplate and lever on rose styles have a gently curved scroll handle. The perfect choice for a truly authentic feel in any property.
The Door Handles On Backplate are available in latch, lock and bathroom versions suitable for both internal and front doors. We also offer a choice of door handle sets which include a matching sash lock/tubular latch, some with a certifire FD30/60 fire door rating. See the individual door handles for more details.
The Warwick Round Rose Door Handles have a compact design with concealed fixings for a neat look. A tasteful door handle that works well in any setting. Lever on rose handles are versatile and can be fitted with additional locks and turn and releases making them suitable for any door.
Quality sprung handles
Backplate handles with simple screw fixings
Rose handles with concealed fixings
Lock, Latch & Bathroom Handles
Backplate handles have standard 57mm centres
Choice of five distinctive finishes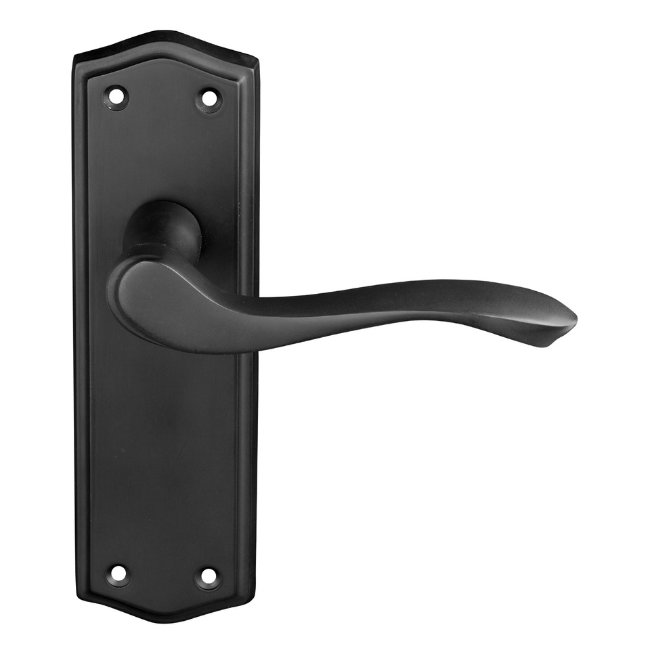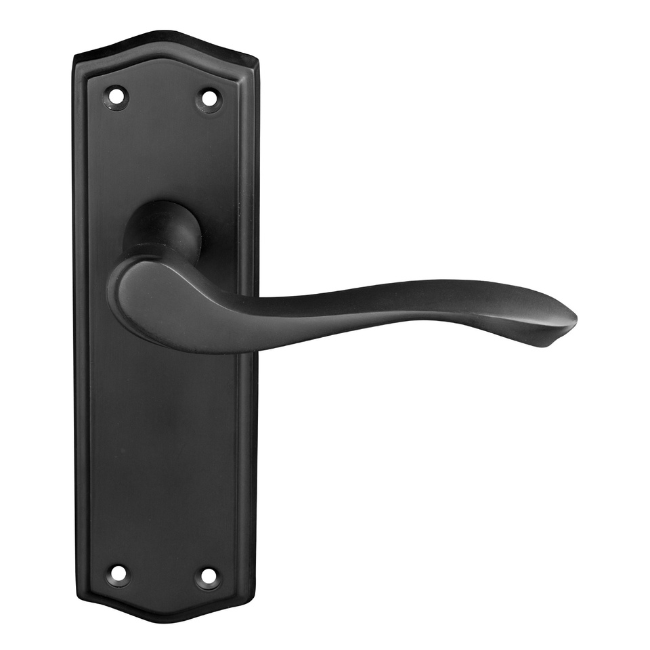 Matt Black Warwick Latch Door Handles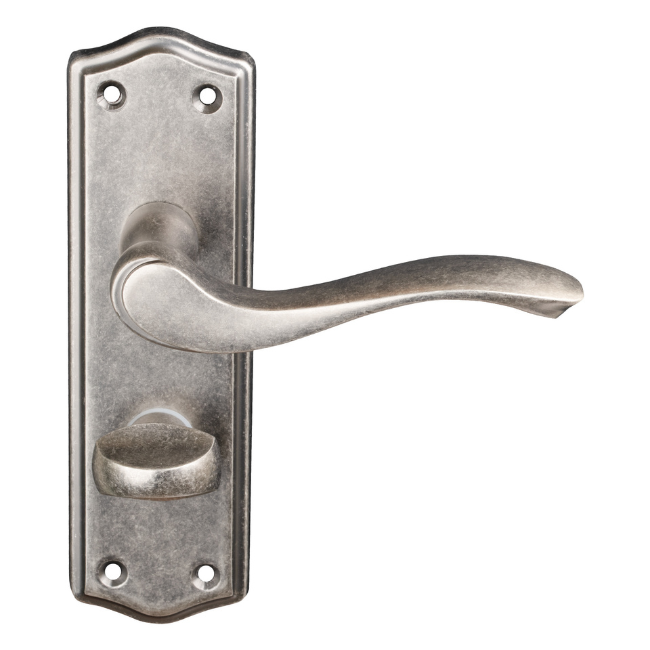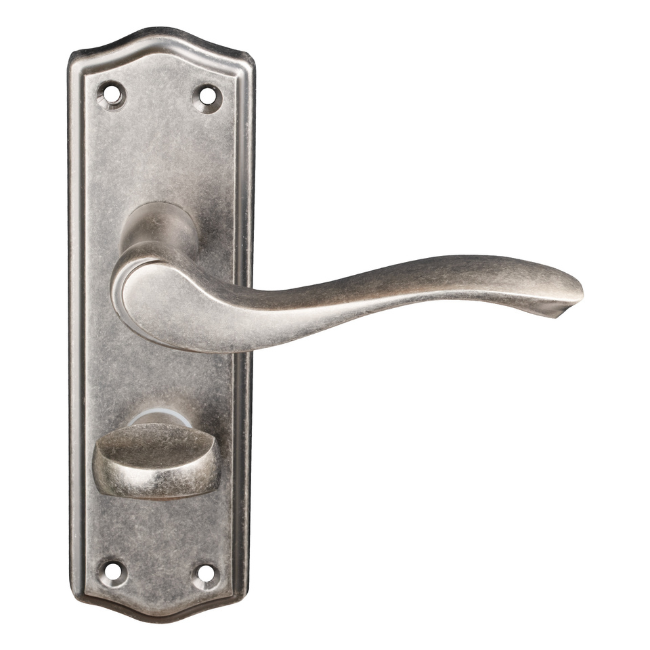 Distressed Silver Warwick Bathroom Door Handles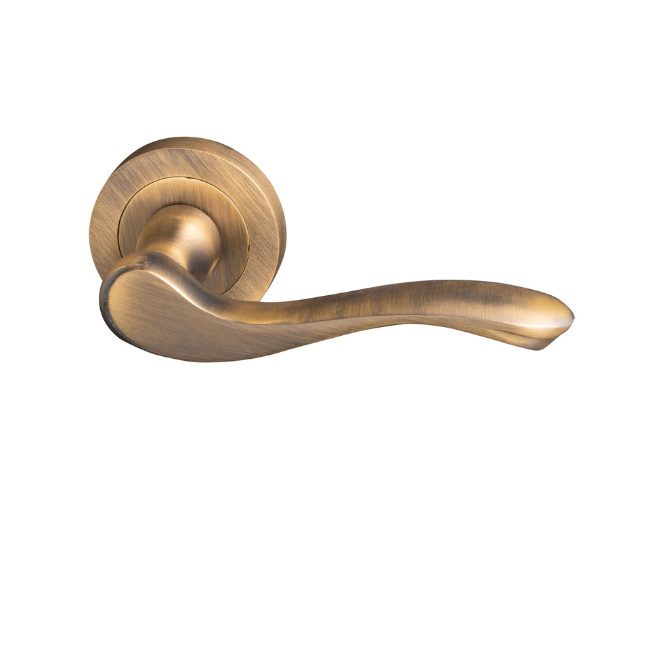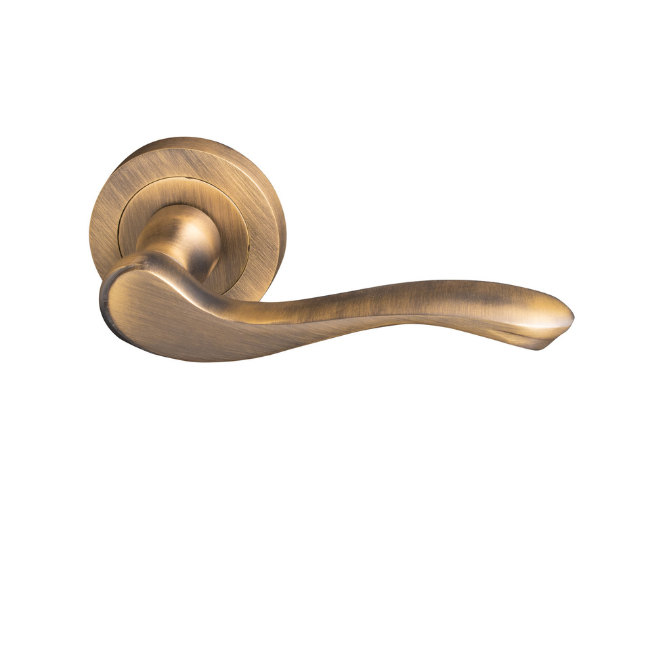 Matt Traditional Brass Warwick Round Rose Handles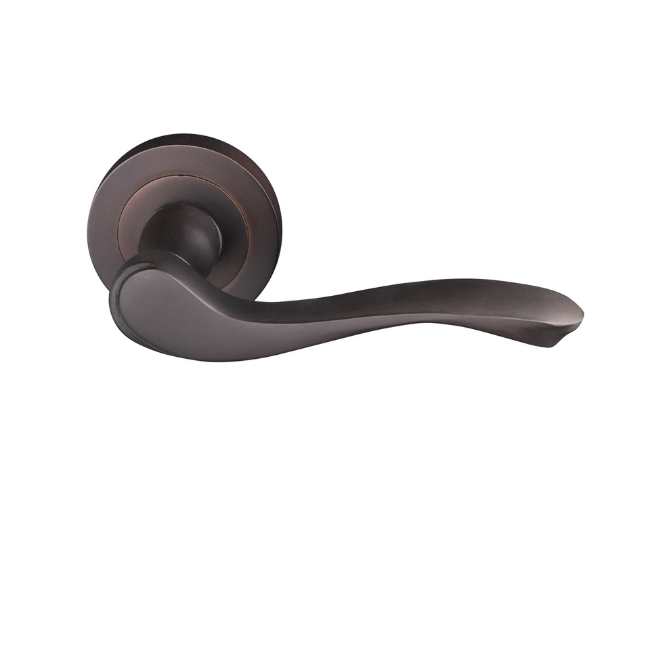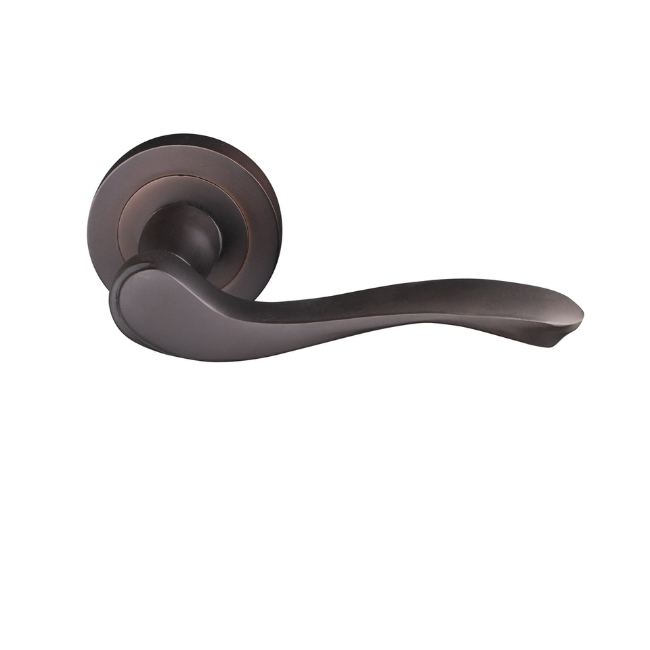 Urband Bronze Warwick Round Rose Handles

Old English Door Knobs
If you're looking for classic elegance with a versatile modern look, these door knobs are the perfect choice. Authentic reeded and mushroom door knob styles with a contemporary twist. These ever popular door knobs are great for period properties and modern interiors alike. With concealed fixings they also offer the added bonus of a sleek, professional look.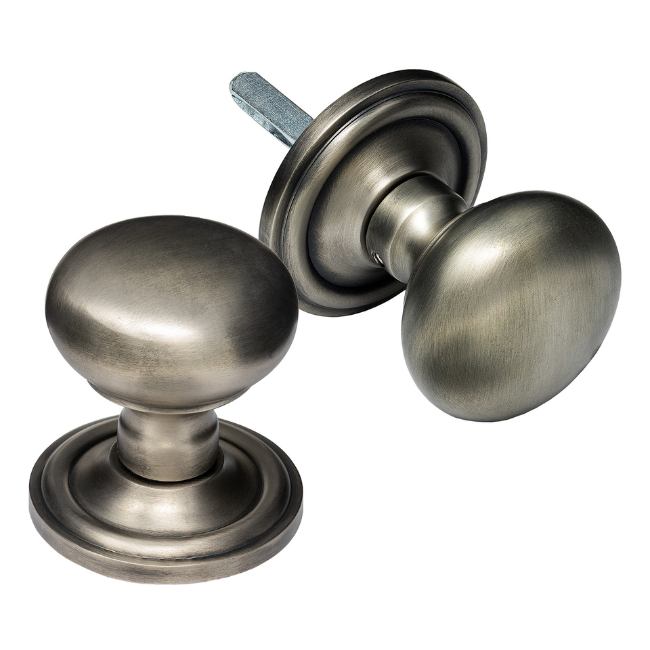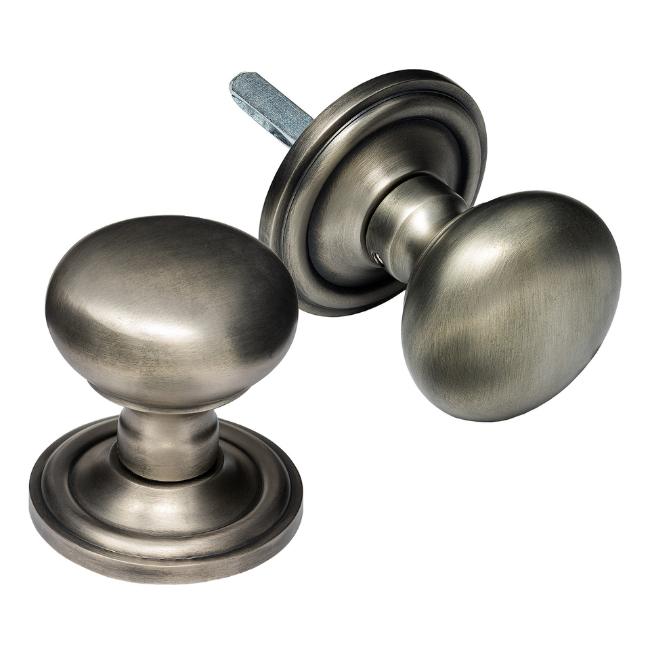 Matt Gun Metal Mushroom Door Knobs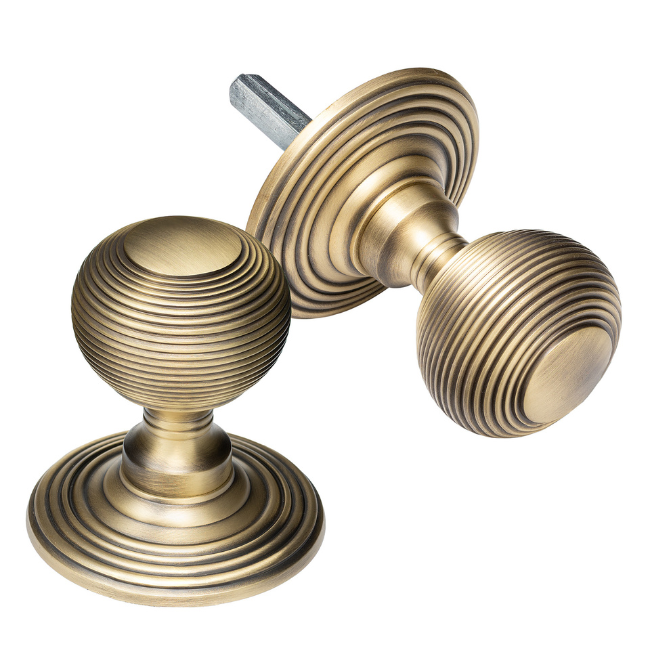 Matt Traditional Brass Reeded Door Knobs
Matching Locks & Latches
A range of sash locks and tubular latches to compliment the range of door knobs and handles. All locks and latches come supplied with end plates to match the rest of the range in a choice of five beautiful finishes.
3 Lever Deadlocks
Heavy Duty Tubular Latches
Bathroom Deadbolts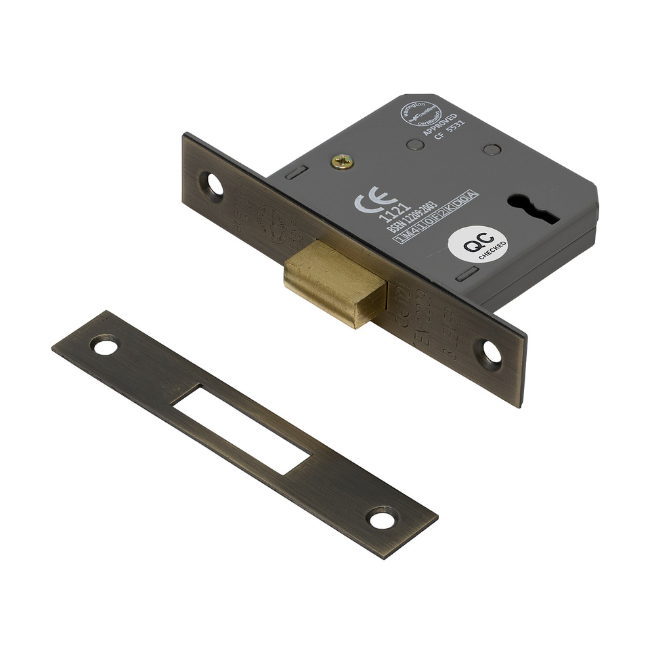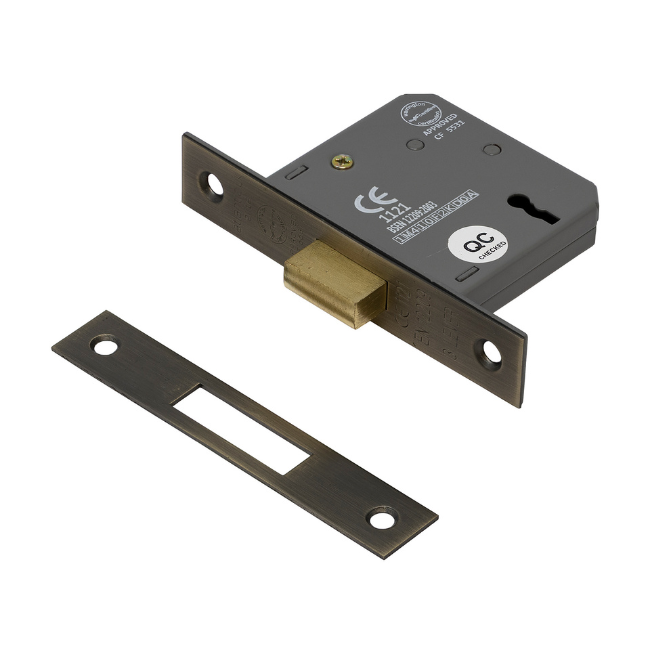 Liquid error (snippets/article-double-promotion line 55): product form must be given a product
Antique Brass 3 Lever Deadlock 2.5 Inch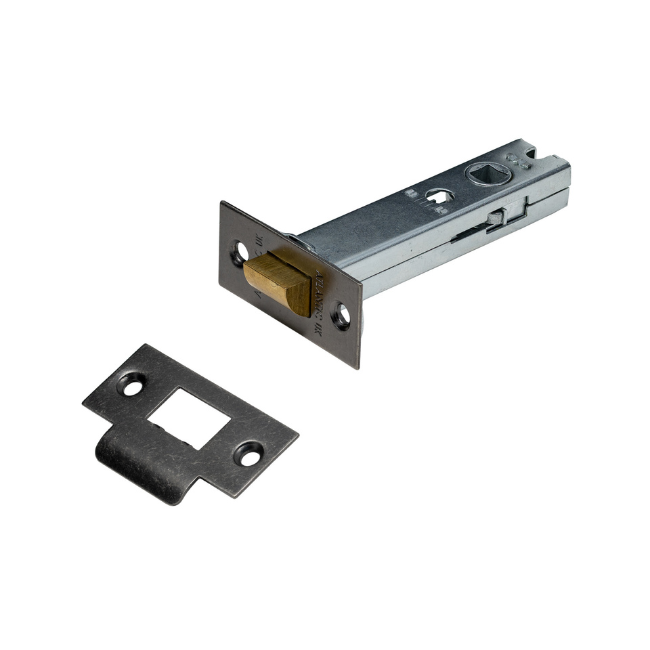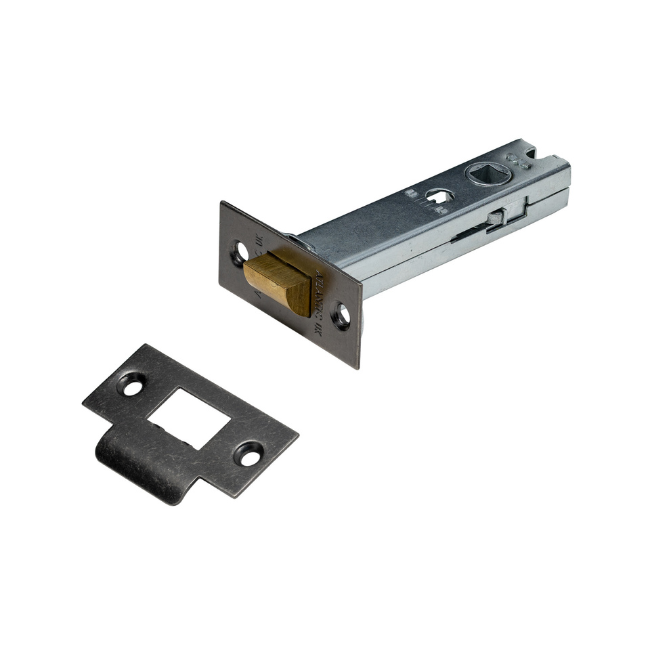 Liquid error (snippets/article-double-promotion line 146): product form must be given a product
Distressed Silver Heavy Duty Tubular Latch 4 Inch
Matching Home Hardware Accessories
To complete the look, we have coat and hat hooks, door stops, door bolts, keyhole escutcheons, butt hinges and bathroom turn & releases. Everything you need for your doors in the matching colour finishes.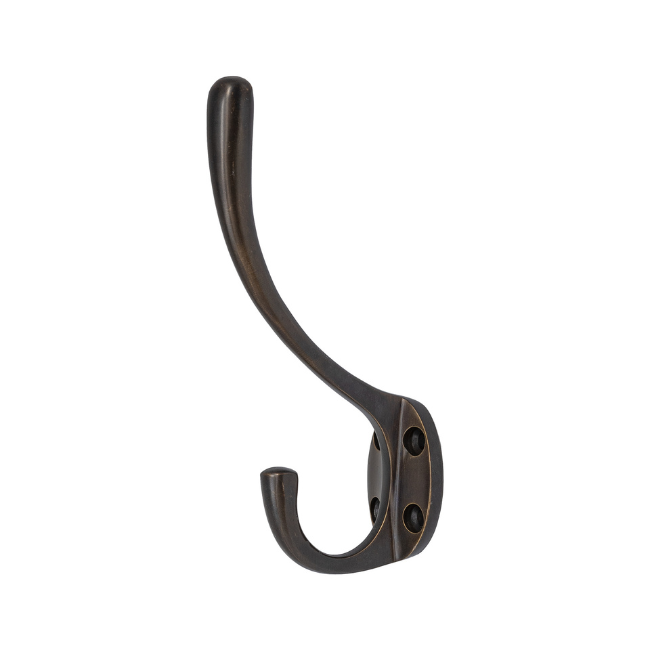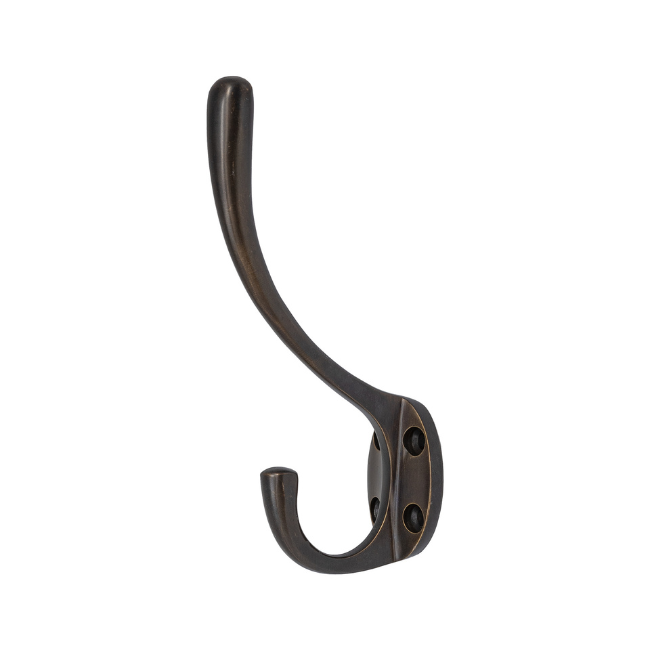 Urban Bronze Classic Hat & Coat Hook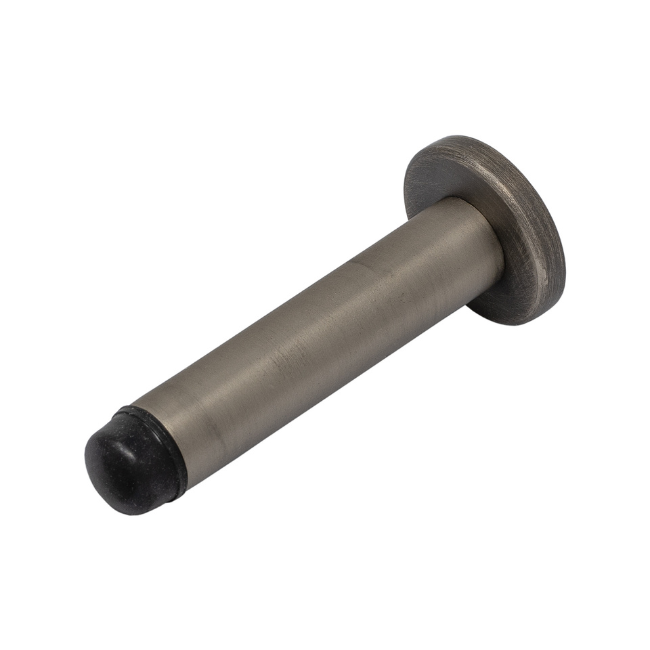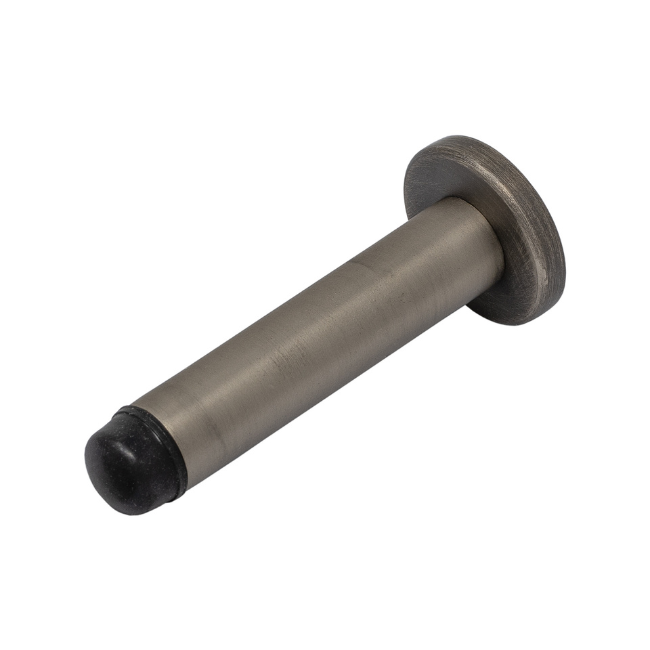 Gun Metal Wall Mounted Door Stop
Five Stunning Finishes
The appeal of the Old English Collection is the choice of five distinctive colour finishes. From the rustic charm of distressed silver to the modern look of matt black, there is something here for every interior. The Old English Collection offers authentic designer style to any home project.
Matt Black
A classic finish that works well in ultra modern or traditional homes alike. Matt black door knobs look especially striking against a white painted door and are the quintessential choice for monochrome colour schemes.
Urban Bronze
An increasingly popular finish for both contemporary and vintage interiors. Urban bronze is a great alternative to black and has a smooth, dark look with subtle brush marks. A softer option with underlying warm tones.
Matt Traditional Brass
Ideal for period properties or modern homes with a vintage interior style. The matt traditional brass finish has subtle brush marks and mellow golden tones. With little maintenance required, this is a great choice if you are looking for a low maintenance brass.
Distressed Silver
A beautiful textured finish offering a rustic look for your home. Distressed silver is ideal if you are looking for something a little different. Darkened grey tones with a textured finish to give an authentic vintage look.
Matt Gun Metal
This is a great choice if you are looking for a modern, metallic colour finish. The ideal companion to stainless steel and aluminium fixtures. The matt gun metal range has a smooth dulled metal surface which needs little maintenance.
Comments