Spotlight On...Tupai Lever Handle Range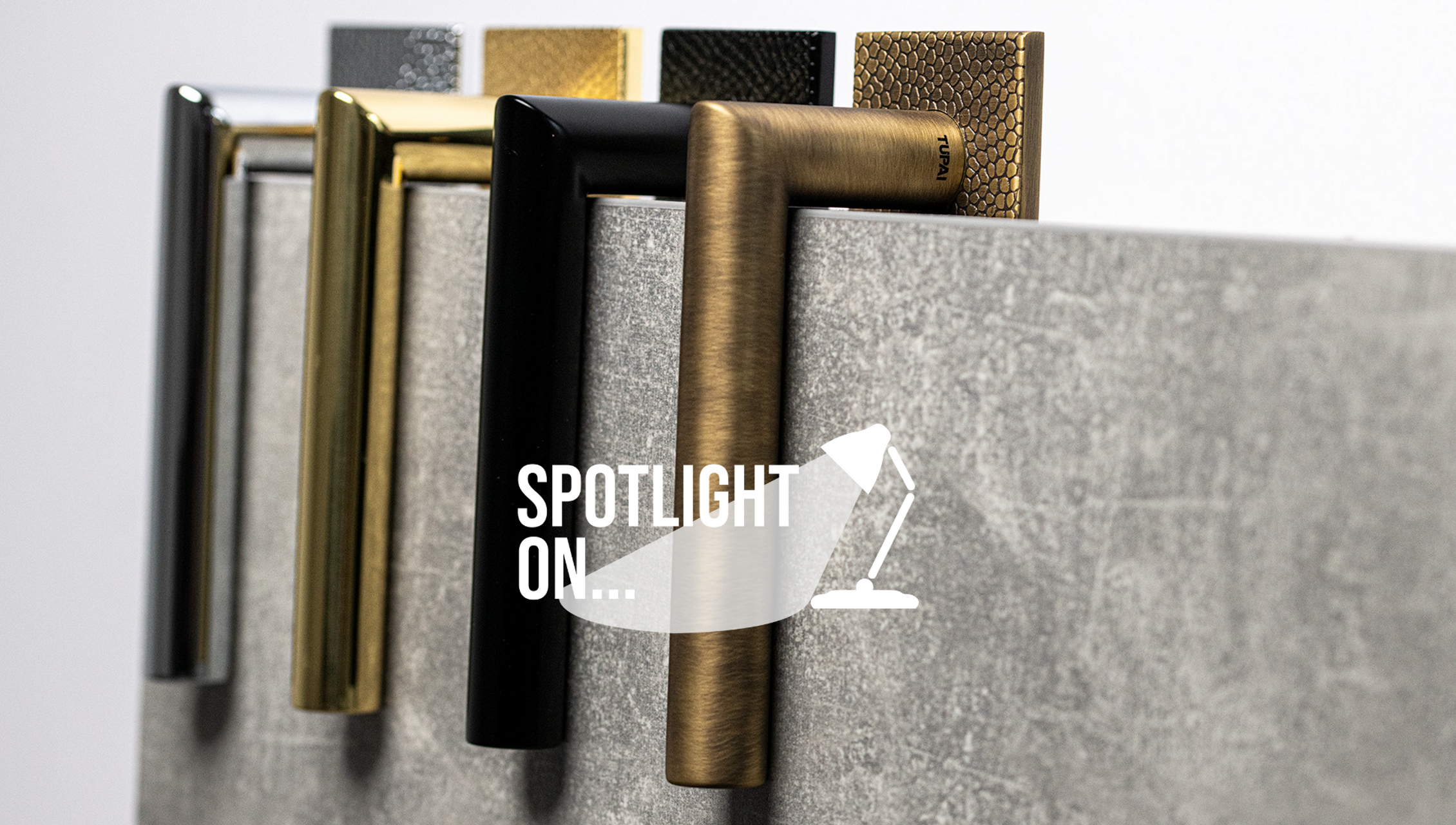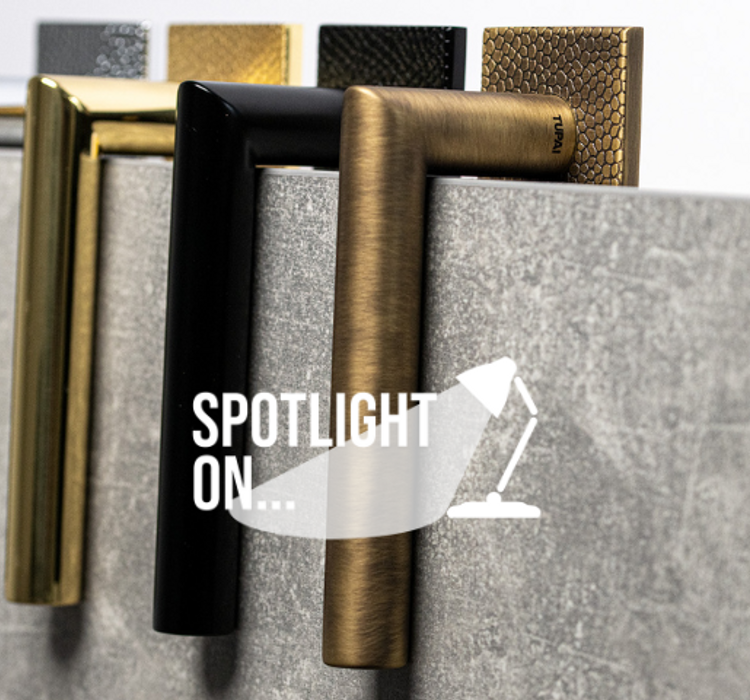 Today we Shine our Spotlight on...
Our brand-new Range of Tupai Door Handles.
We are excited to announce our latest addition to our range of high-quality lever handles – Tupai. The Tupai brand is based in Porto, Portugal, and has been manufacturing ironmongery for over 45 years. With their extensive experience and expertise in the industry, Tupai has built a reputation for producing high-quality, durable and innovative products.
Innovative designs

 

High quality

 

European made

 

On-trend modern designs

 

Modern door handles

 
"we pride ourselves in creating quality products! We are committed to quality."
Tupai controls the entire production circle, from cutting and moulding the brass to polishing, painting and packing. This allows them to ensure every handle that leaves the factory has been checked and tested to ensure it works perfectly straight out of the box. At every stage of production, the handles are inspected by the QC team to maintain the highest standards.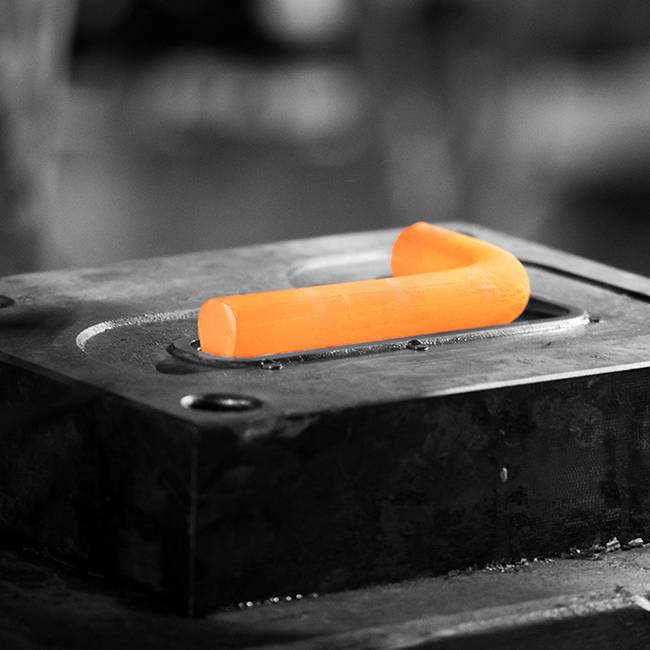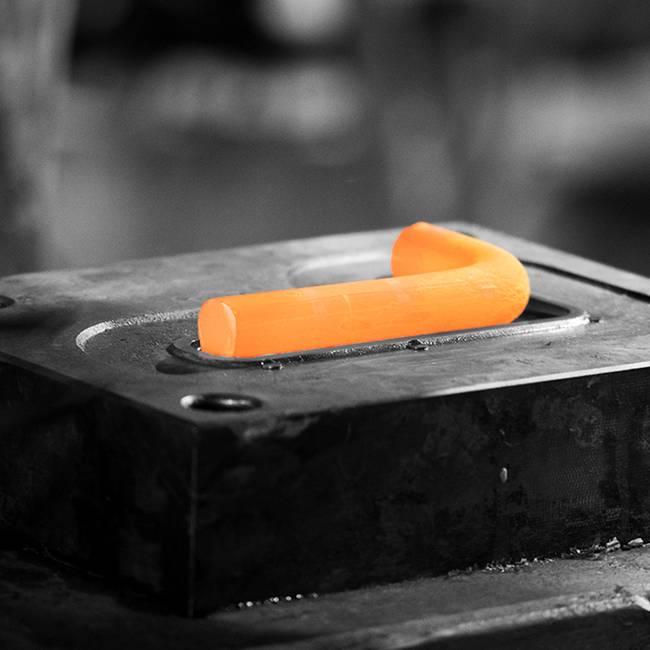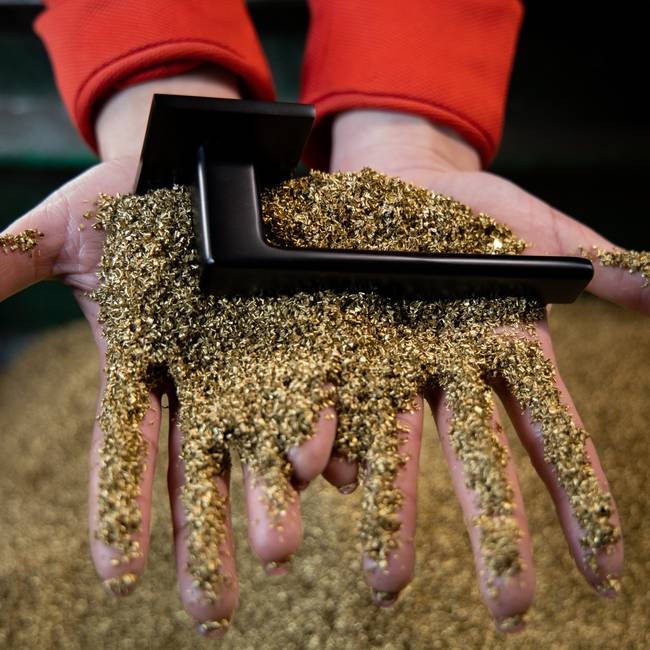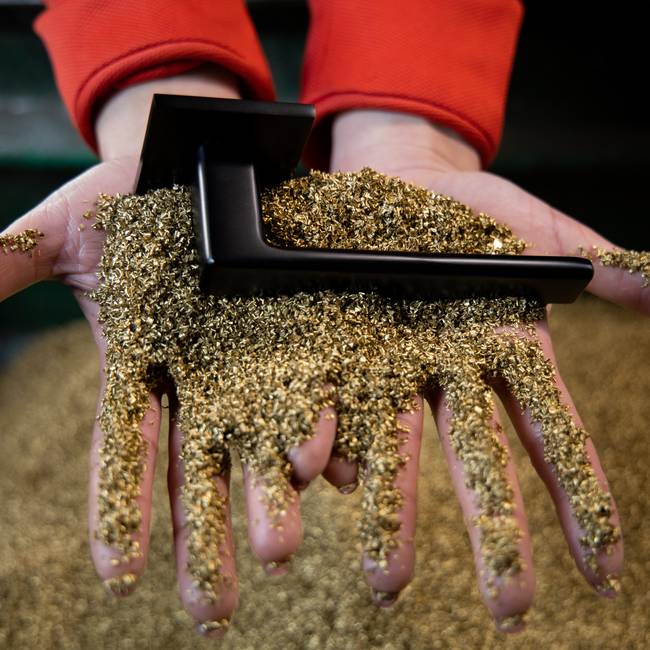 Tupai uses the latest technology such as polishing robotics and automated painting suites to ensure that each handle comes out the same. This means that customers can expect consistency in quality, shape, and texture with every purchase.
Our Tupai Handle Range - 
we understand that not all customers have the same taste in design. That's why we offer a diverse range of handle designs to suit different preferences. Our innovative designs are available in four colours: black pearl, titan, satin chrome, and nickel pearl.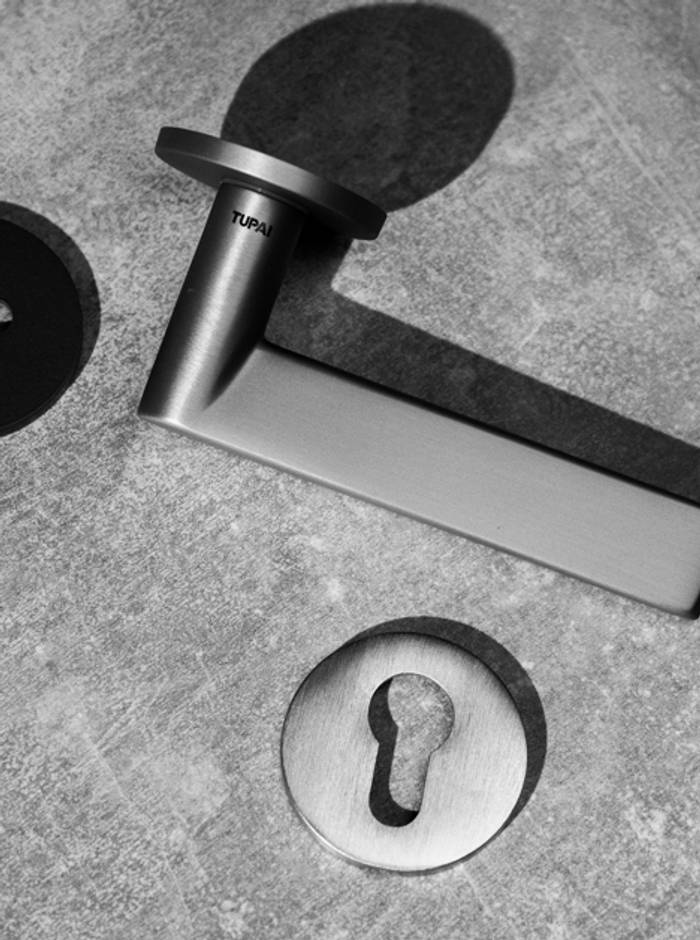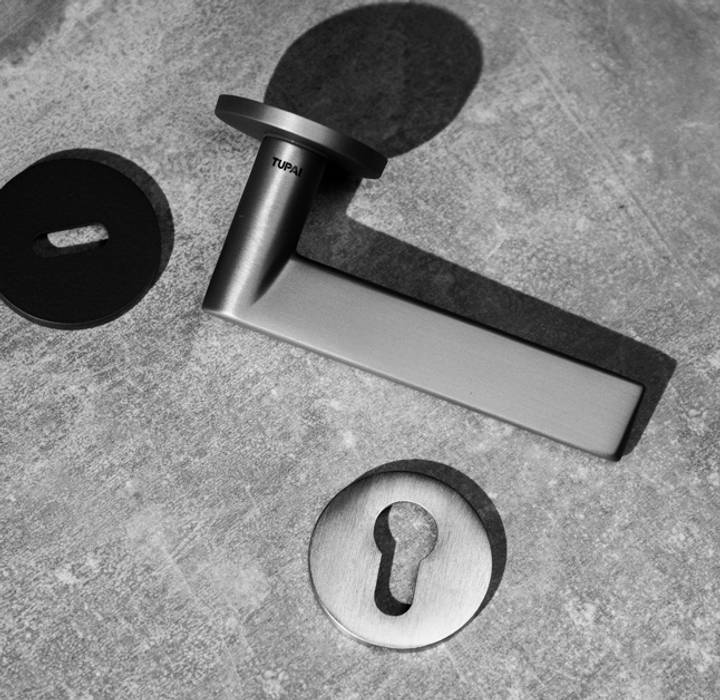 Satin Chrome Pico Round Rose Door Handle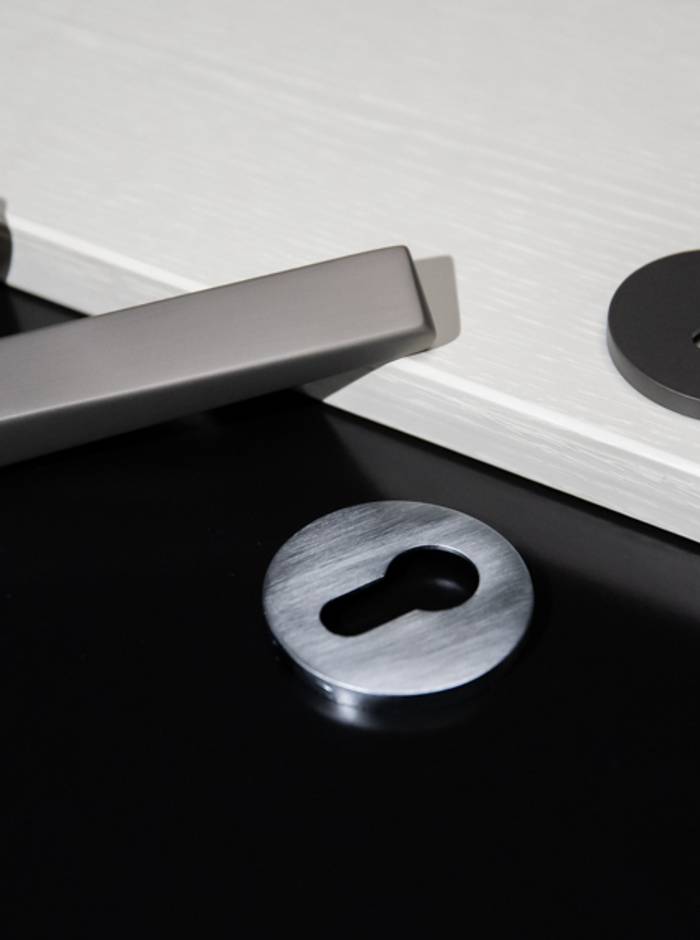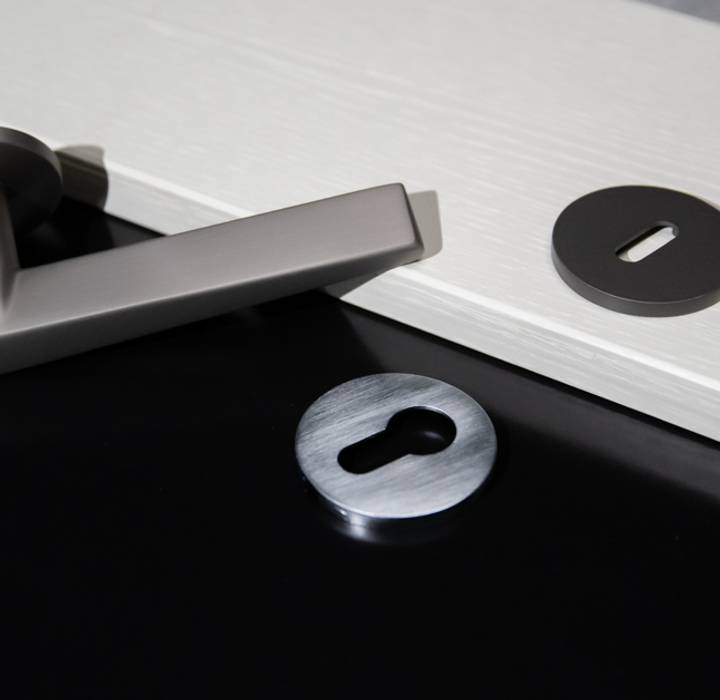 Satin Chrome Round Euro Escutcheon
Additionally, our range of handles is available with square and round roses, providing options for different door types and preferences. The square rose design is perfect for modern homes with sharp, clean lines, while the round rose design complements traditional homes with its softer curves.
Our Tupai Textured Range - 
With their modern and innovative designs, Tupai offers an exclusive range of textured handles inspired by nature. These handles include waterfall, leather and pebble textures in four striking colours.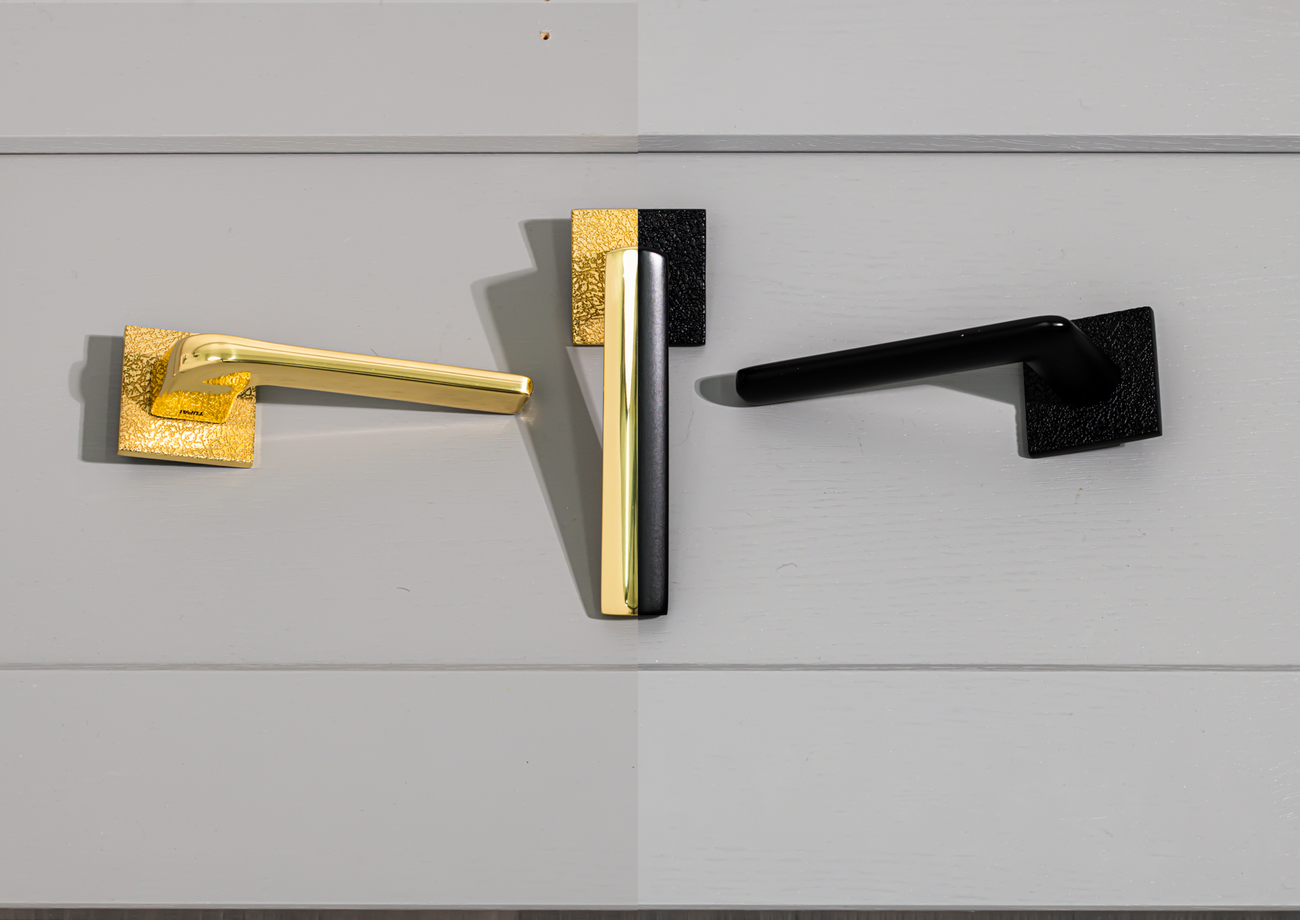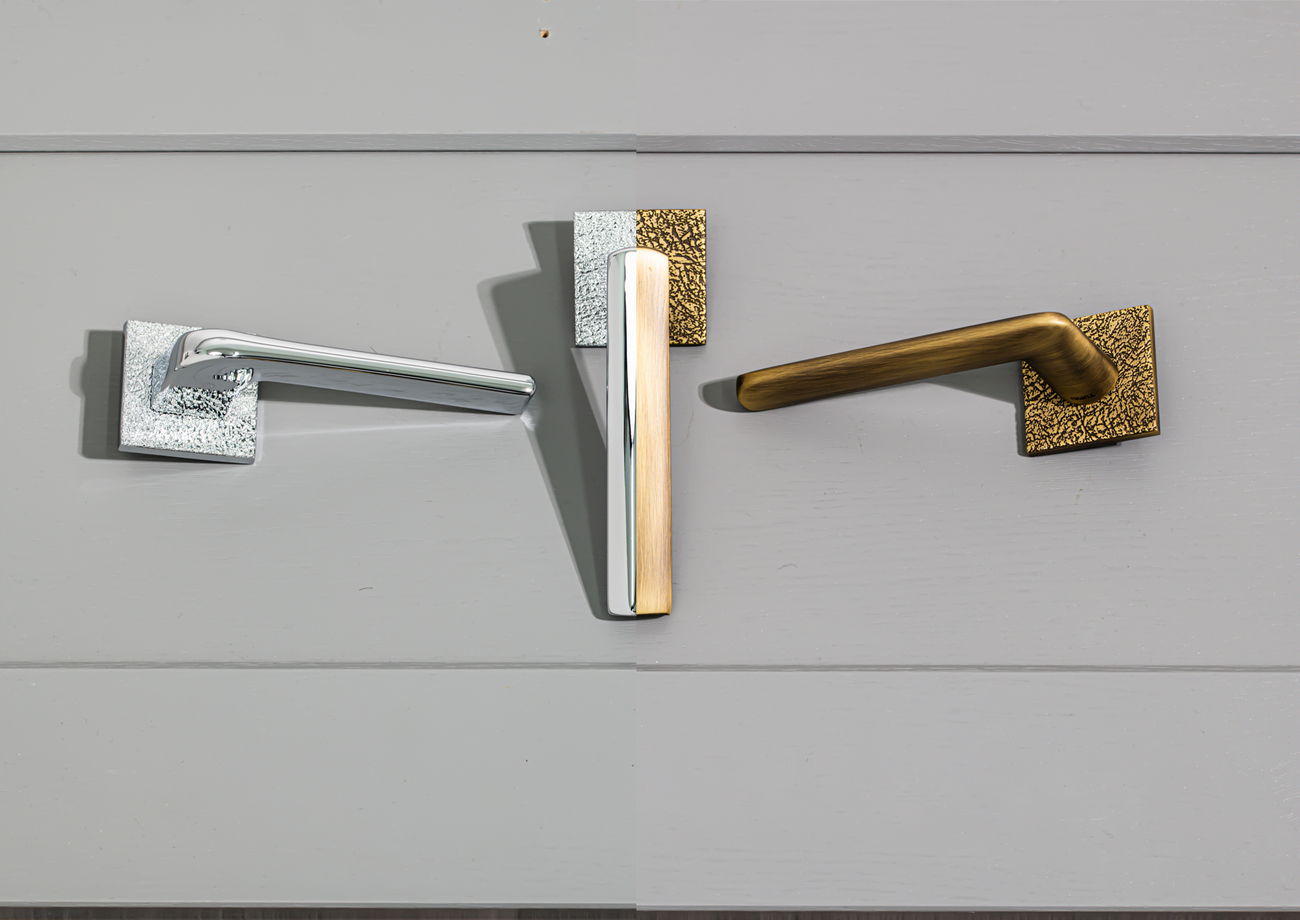 Tupai Texture Range
"From start to finish we control the product circle from our own factory, because of this we are able to ensure a high level of standards for our products and their quality"
The Waterfall texture features a symmetric, flowing surface inspired by the natural movement of water. The leather texture replicates the feel and look of genuine leather with its irregular pattern. The pebble texture features a satisfying, uneven surface that mimics the texture of natural pebbles. The four striking colours available for these textured handles include black pearl, bright chrome, matt antique brass and satin brass, which adds a luxurious and stylish touch to any door.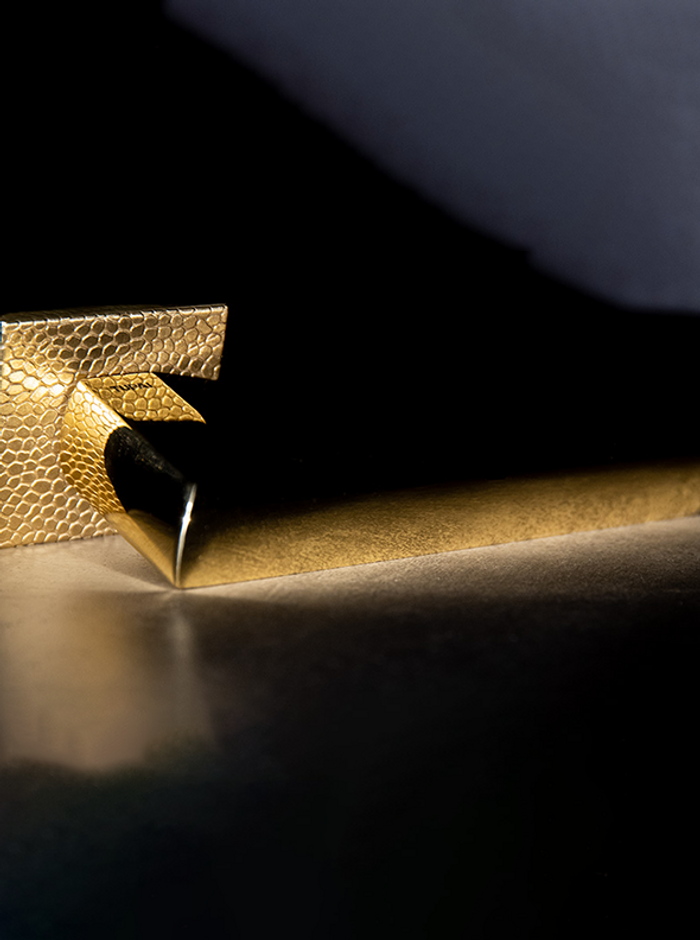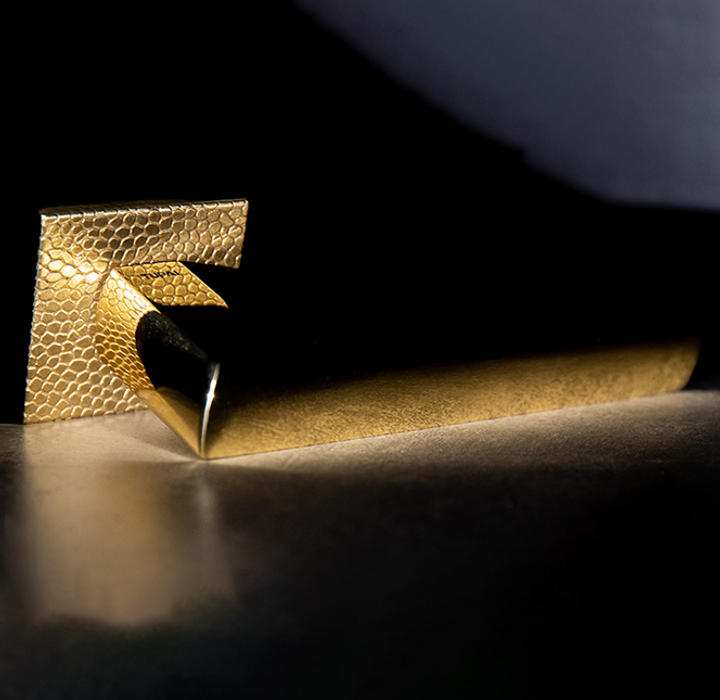 Satin Brass Coroto Pebbles Rose Door Handles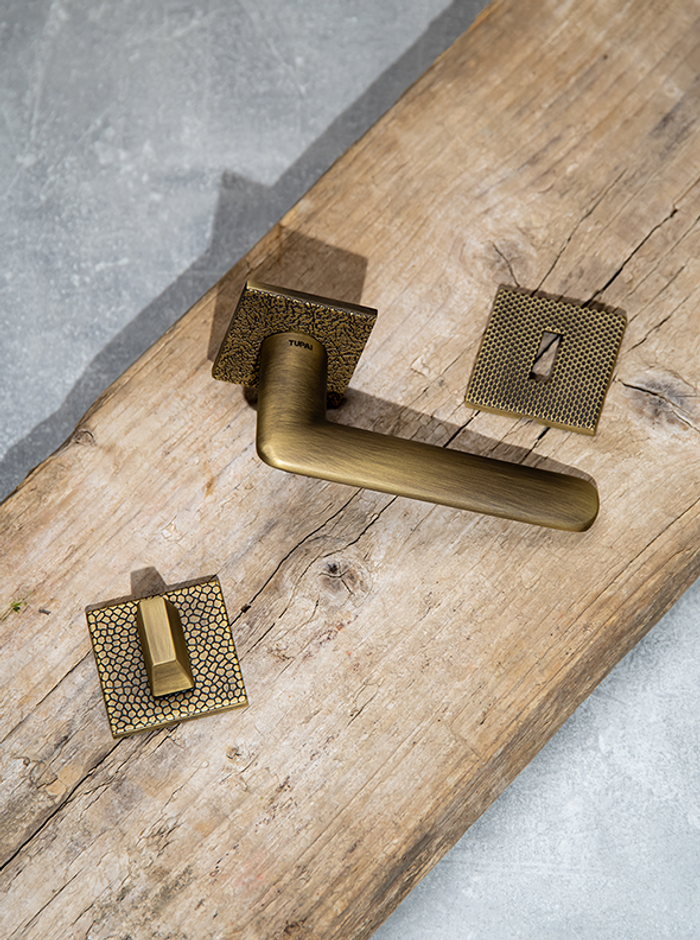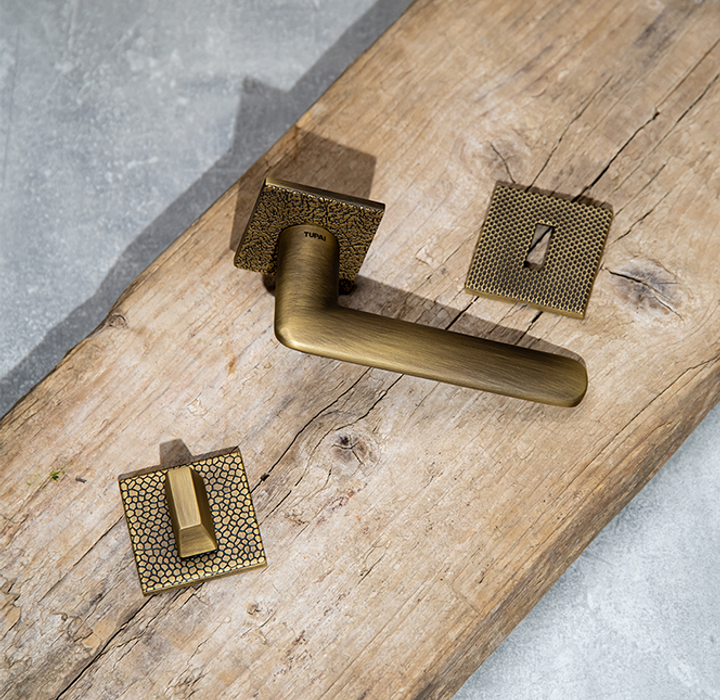 Matt Antique Tupai Edral Leather Rose Door Handles
In a market dominated by more traditional designs, Tupai has innovated the industry but creating a 5mm rose plate for all its handles and accessories. these slim, sleek plates stand out as a refreshing alternative and give any door a more modern feeling. 
Tupai's Story - 
Tupai's range of lever handles perfectly combines functionality and aesthetic appeal. The handles are designed to fit seamlessly into any contemporary or modern interior design. They are also highly durable and can withstand regular use, making them perfect for both residential and commercial settings. 
Comments