H Hinges
H Hinges are a traditional style of hinge, often found in period properties. This type of hinge dates back many hundreds of years and is an authentic original design. Choose from two sizes in black beeswax and pewter finishes.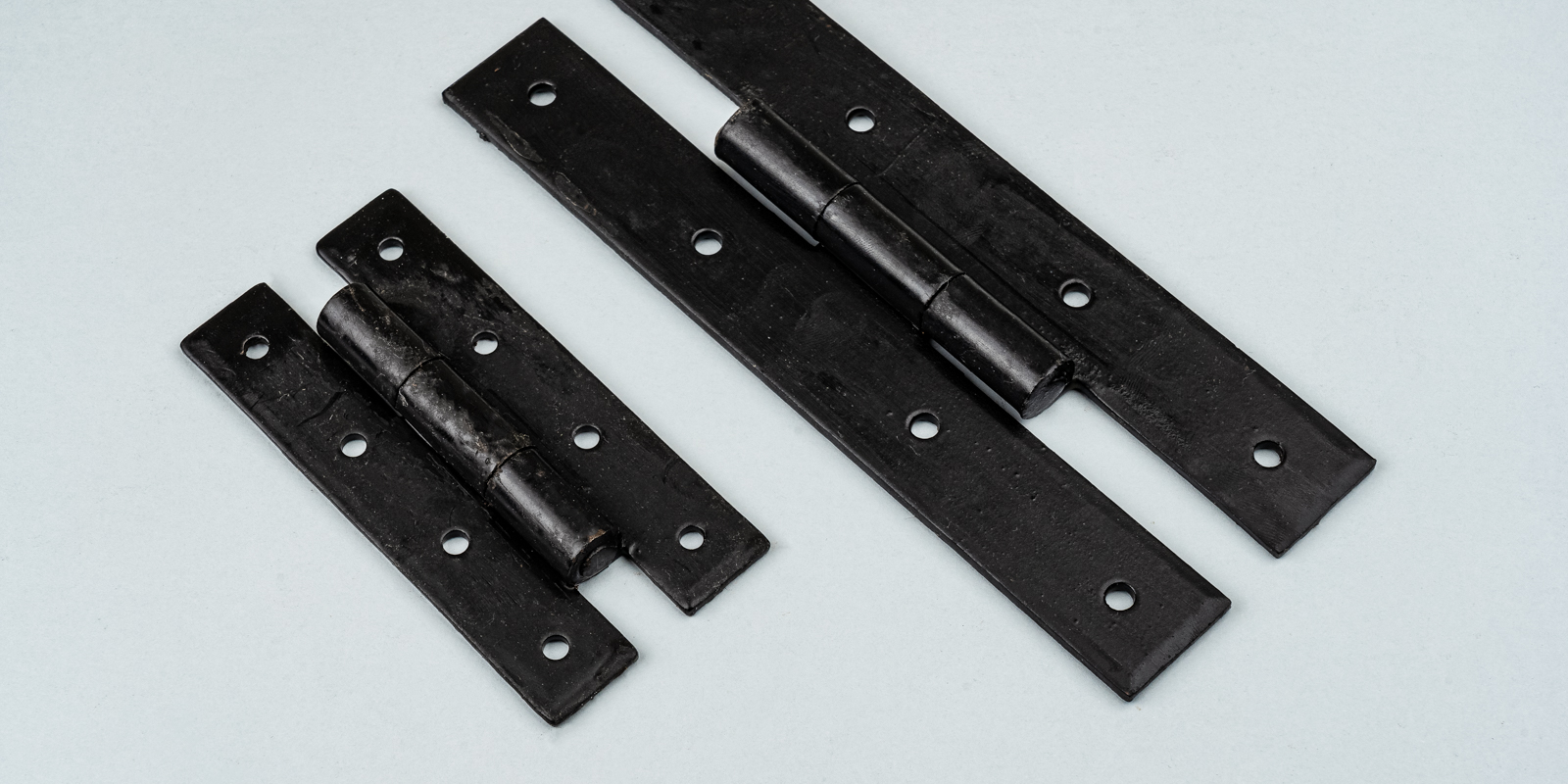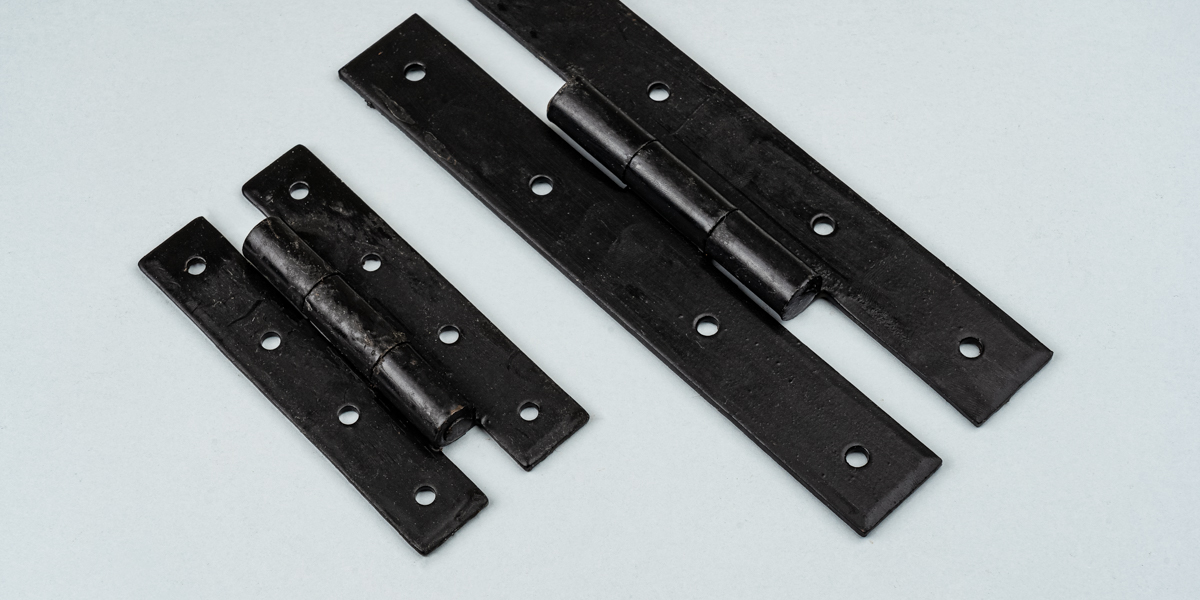 H Hinges
Our H Hinges are suitable for most door sizes, with the 7 inch best suited to larger doors and the 4 inch the ideal choice for cabinet doors and smaller cupboards. This style of hinge is designed to lay flat against the door face and surround, and cannot be fitted like a butt hinge.
The H Hinges are hand forged from quality mild steel with black beeswax and pewter finishes. Co-ordinate with our range of Hand Forged Door Furniture including Suffolk latches, coat hooks and decorative rosehead nails.
For more details and measurements, please see the individual product listings. Don't hesitate to contact us if you need any help with your order. See also our helpful article: How To Care For Hand Forged Ironmongery.