Mushroom Door Knobs
Mushroom door knobs are a great choice for adding period detail. Choose from our range of mushroom, bun and round knobs and style with co-ordinating door furniture for a sophisticated look.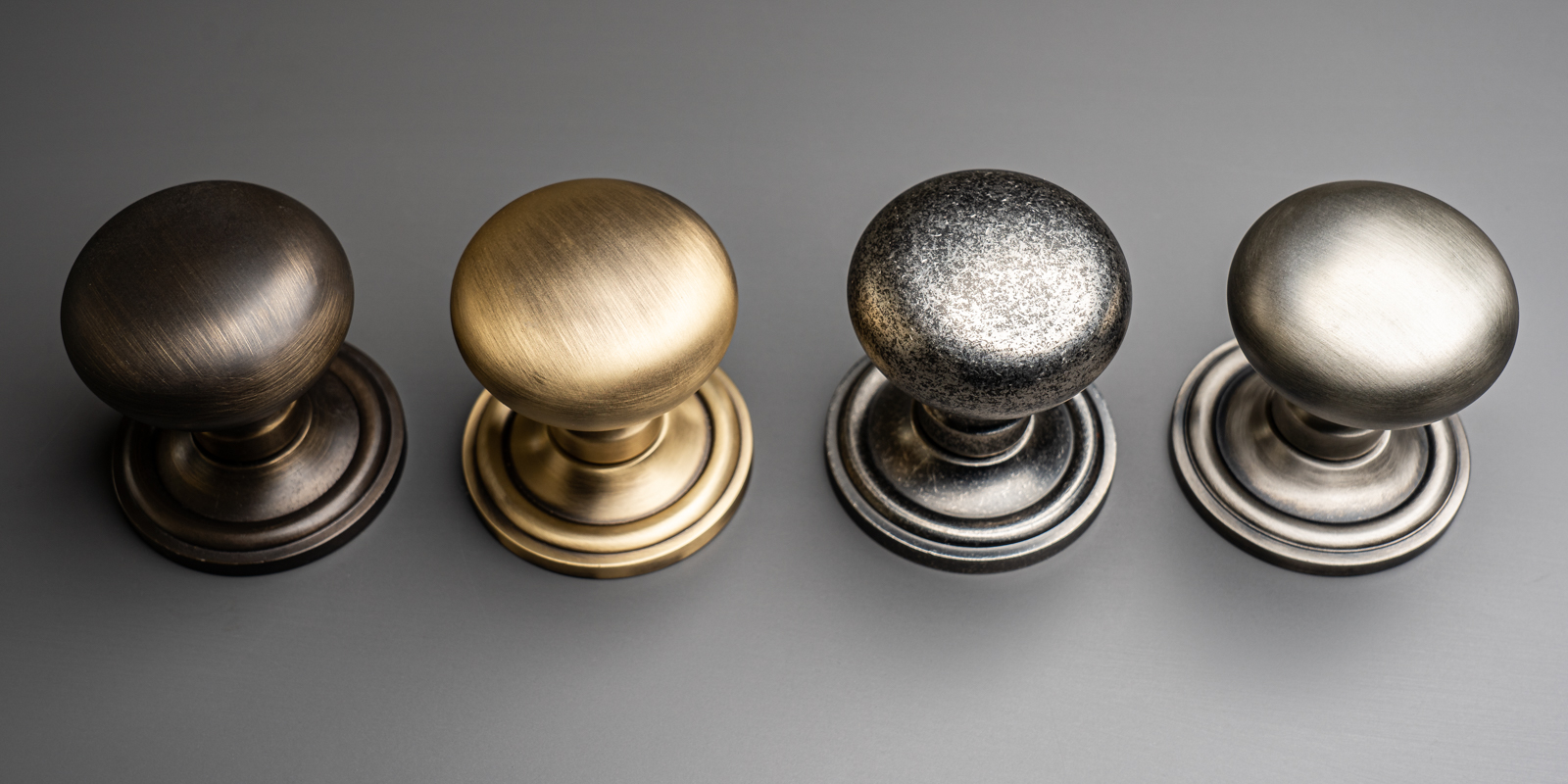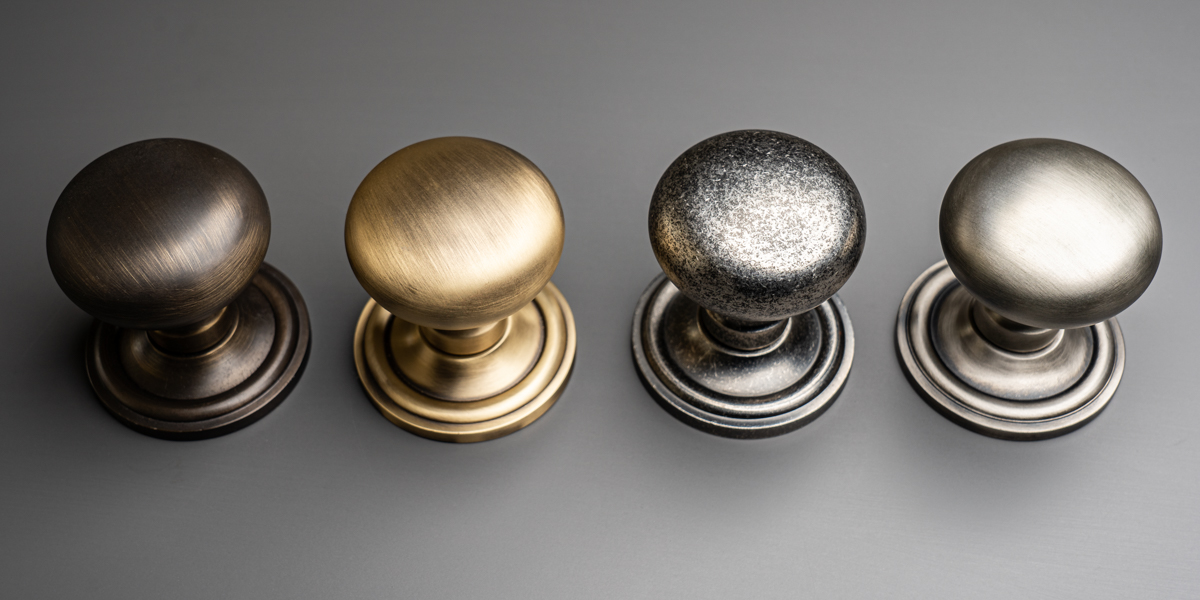 Mushroom Door Knobs
Mushroom Door Knobs are also called bun, cushion & round knobs. This style of knob is a classic shape and has a simple round rose plate. Our mushroom knobs are available in a wide range of finishes and offer something for every home.
The mushroom shape is a traditional door knob and our solid brass mushroom knobs are the perfect compliment to any period decor. Choose the wooden bun door knobs if you are looking for authentic Victorian style. Or if you want more of a polished finish, our round brass door knobs tick all the boxes.

Our door knobs are designed for mortice fitting with a heavy duty double sprung tubular latch, but they can also be used as a dummy door knob on a cupboard or a door with a ball catch. Dummy door knobs need to be fitted with a Taylor's Spindle.

For more details about our mushroom knobs, please see the individual products for further information and dimensions. Co-ordinate with matching door plates and butt hinges to complete the look.