Pear Drop Escutcheons
Pear drop escutcheons in a choice of wooden and brass options. These keyhole covers have a timeless design and work well in any home.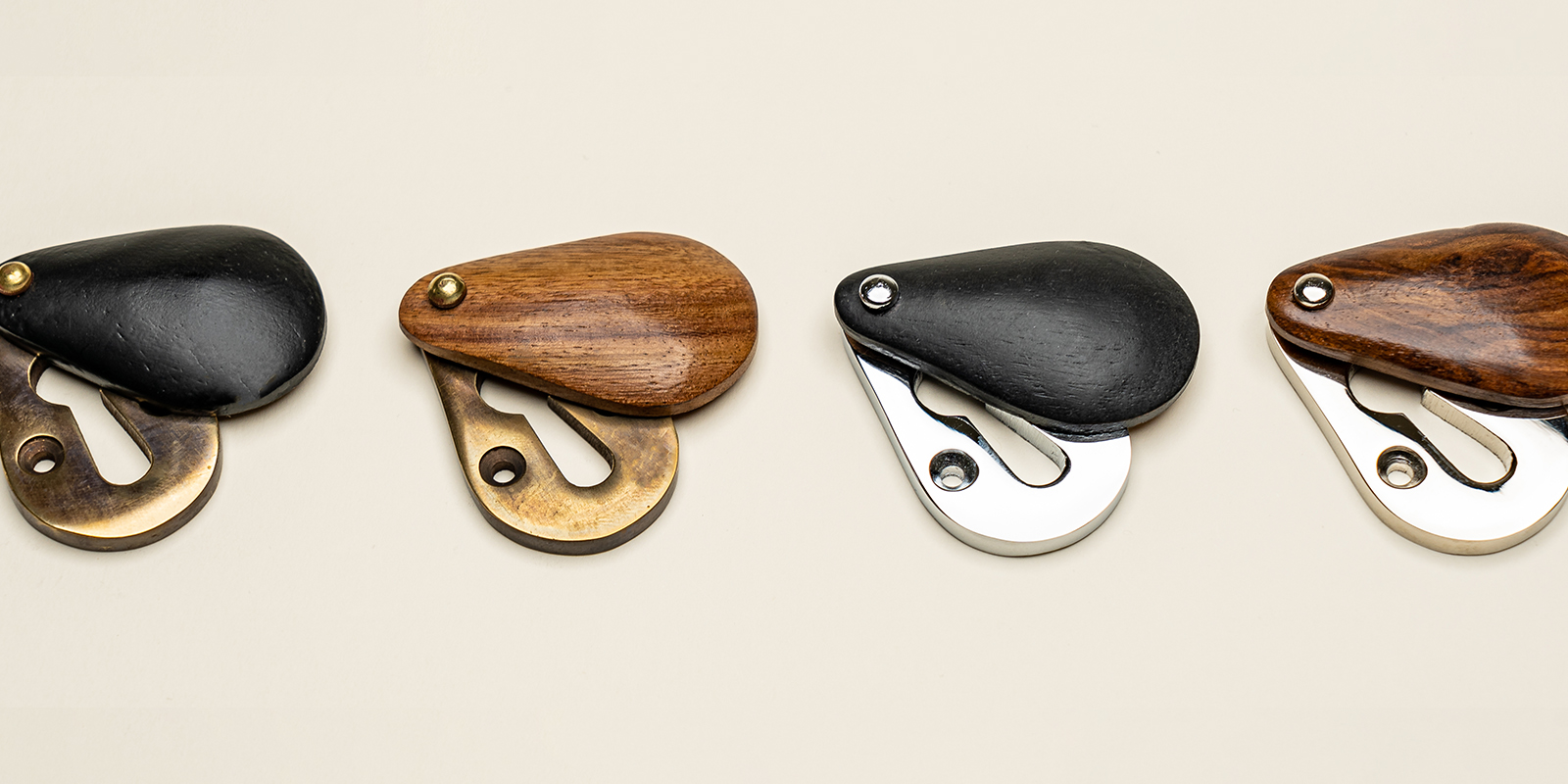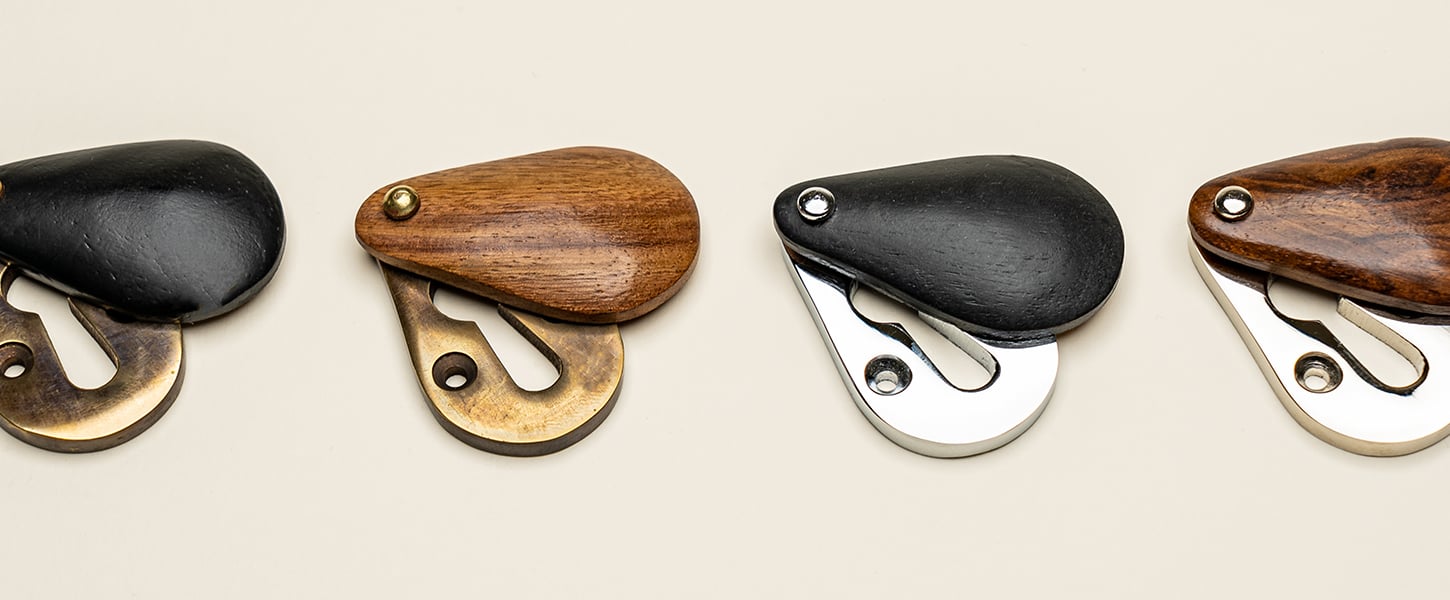 Pear Drop Escutcheons
Our range of pear drop escutcheons co-ordinate with our Wooden Door Knobs and brass, chrome & nickel Door Knobs. See also our range of Deadlocks for internal and external doors.

An escutcheon is a decorative plate for a keyhole. These covered escutcheons are an essential item for your locked doors and can also help with draught reduction.

The pear drop shape of the keyhole covers co-ordinates well with any style of interior. Choose the antique brass back plate option for traditional homes and the chrome escutcheon plate for contemporary rooms.

For more information and dimensions, please see the individual listings. Don't hesitiate to contact our friendly team if you need any help with your order.