Polished Brass Window Furniture
Polished brass window furniture offers a classic style for your home. A range of solid brass casement stays and fasteners in traditional designs.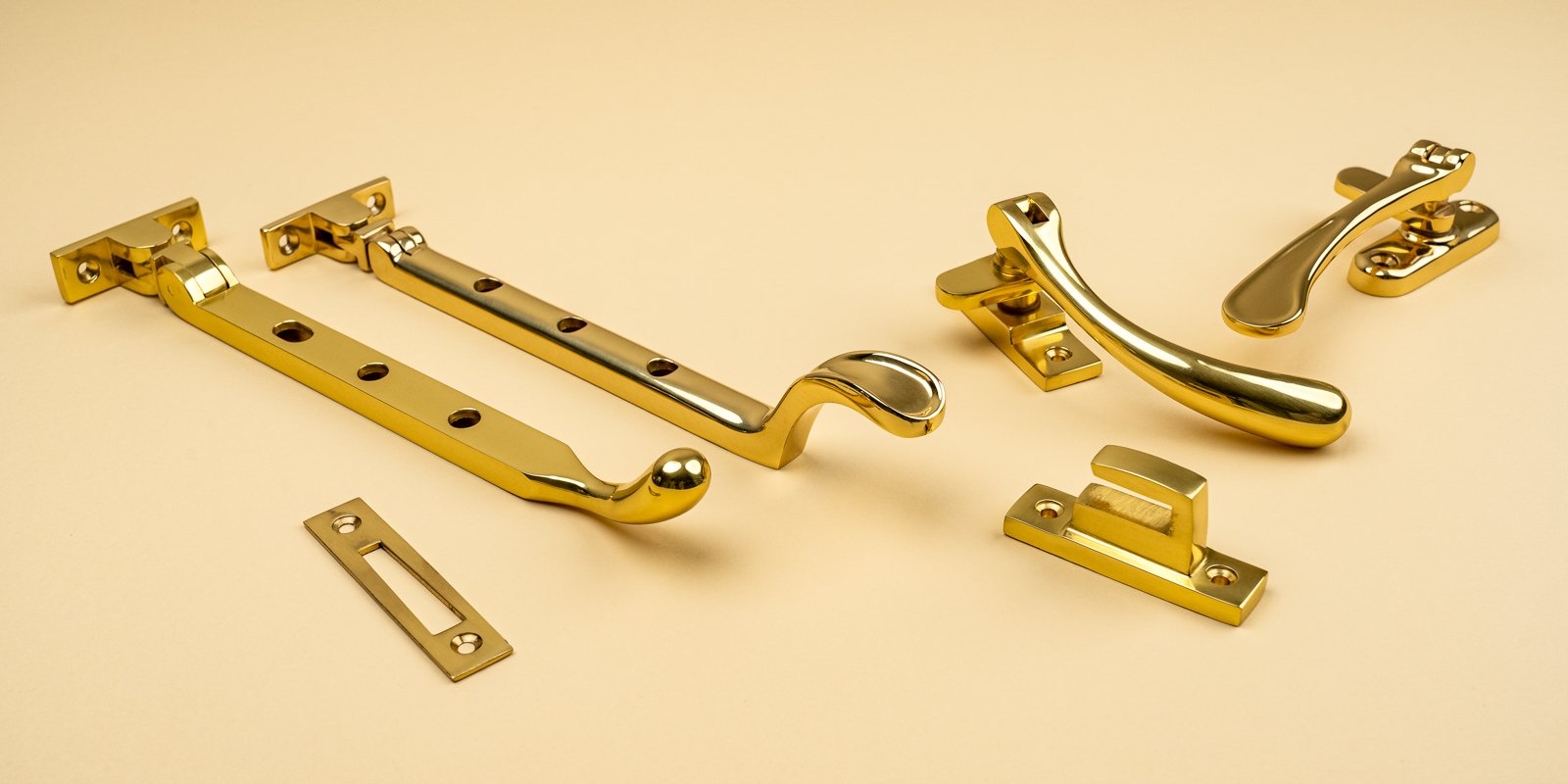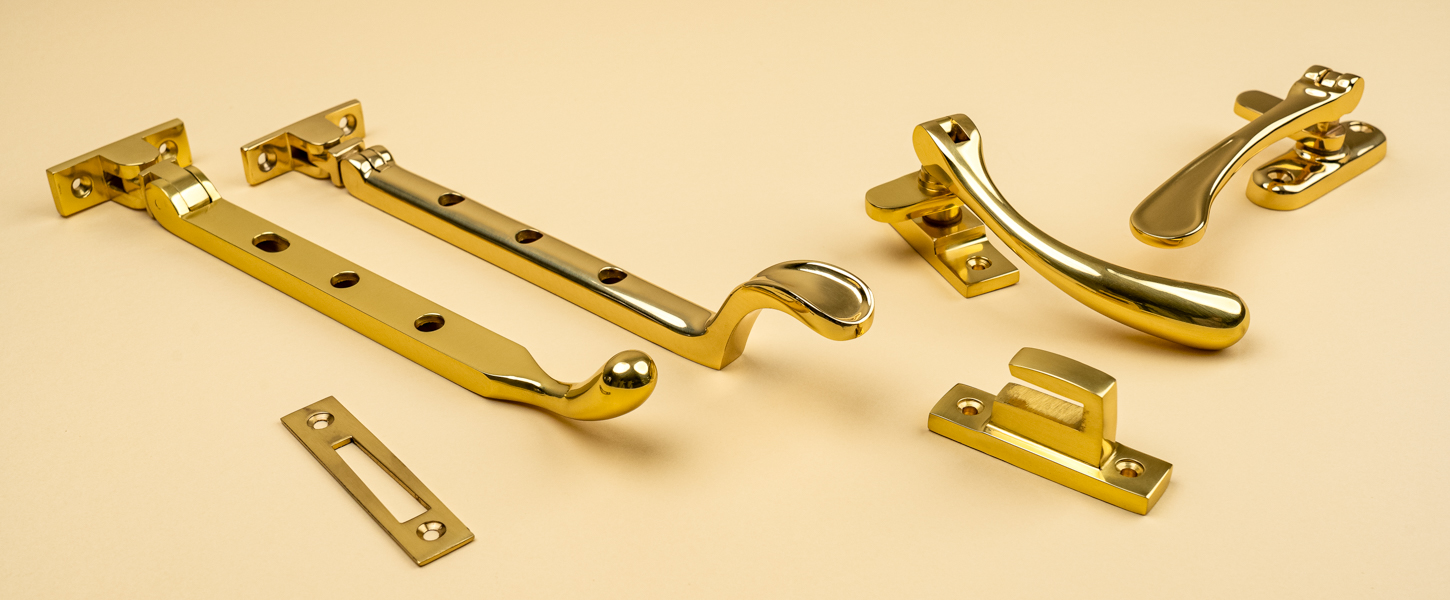 Polished Brass Window Furniture
Our Polished Brass Window Furniture is designed for timber casement windows and offers a timeless look. Made from quality solid brass with a polished lacquer finish.
This brass window furniture range comprises a range of casement stay and fastener styles, including products for weather stripped windows and hard to reach fanlight windows.
The brass finish will retain its polished finish and only requires an ocassional clean with a non-abrasive soft cloth to remove dirt and any finger marks. Do not use metal cleaners or aerosol sprays as these will damage the lacquer.
For more details and measurements, please see the individual listings. For sash windoes please see our range of Polished Brass Sash Window Furniture.