Polished Brass Sash Window Furniture
Beautiful polished brass sash window furniture including fasteners, lifts, pulls and locks. These quality brass fittings are all you need for your sash window refurbishment.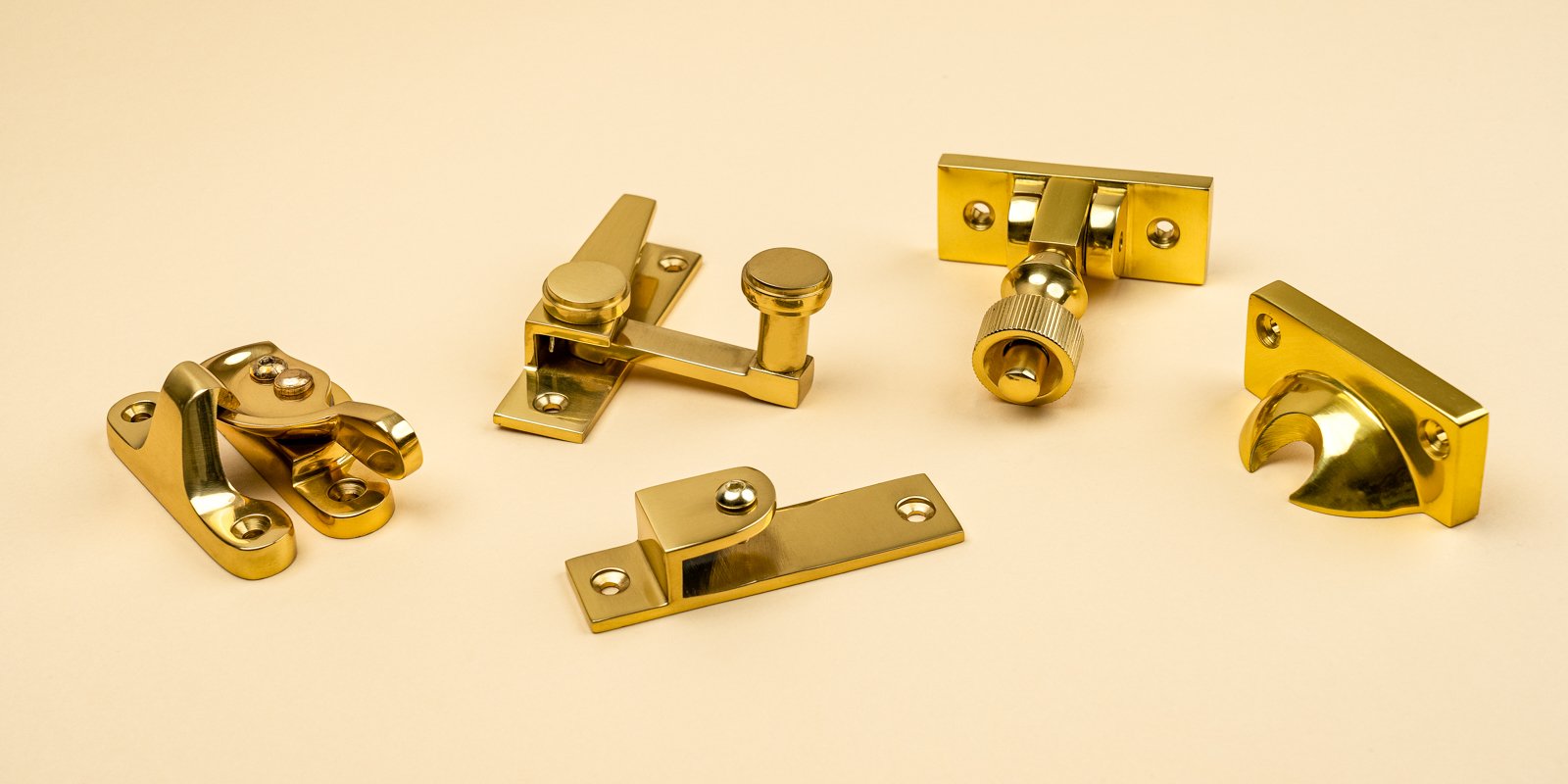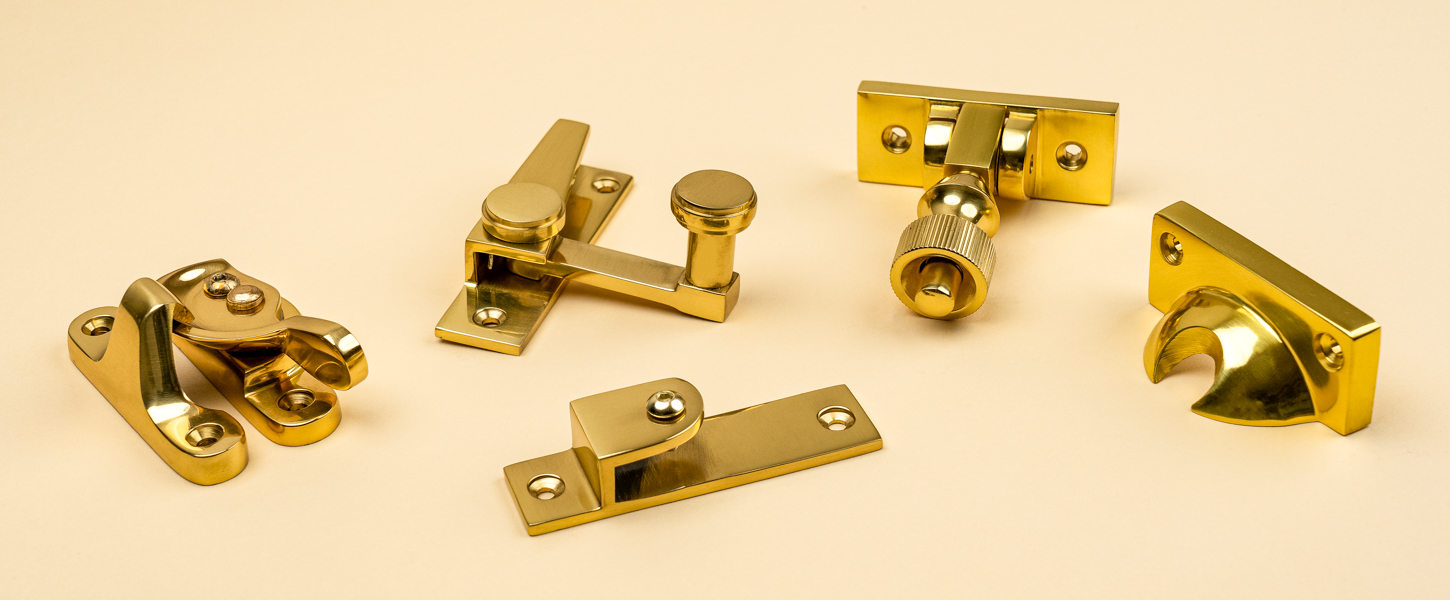 Polished Brass Sash Window Furniture
Polished brass sash window furniture is a classic choice for your sash windows. We offer lift hooks for easy opening of the bottom sash panel, and pulls for the top panel. Our range of fasteners includes traditional Brighton, Fitch and Hook Plate designs, with some styles having the added bonus of a locking feature.

The range is made from high quality solid brass with a polished finish. If you are looking for alternative finsihes please see our full range of Sash Window Furniture.

For more details and measurements, please see the individual sash window fitting. See also our range of Polished Brass Casement Window Furniture.