Hand Forged Nails & Studs
Hand Forged Nails & Studs for dressing doors, wooden flooring and furniture. The perfect decorative detail for period properties and traditional homes.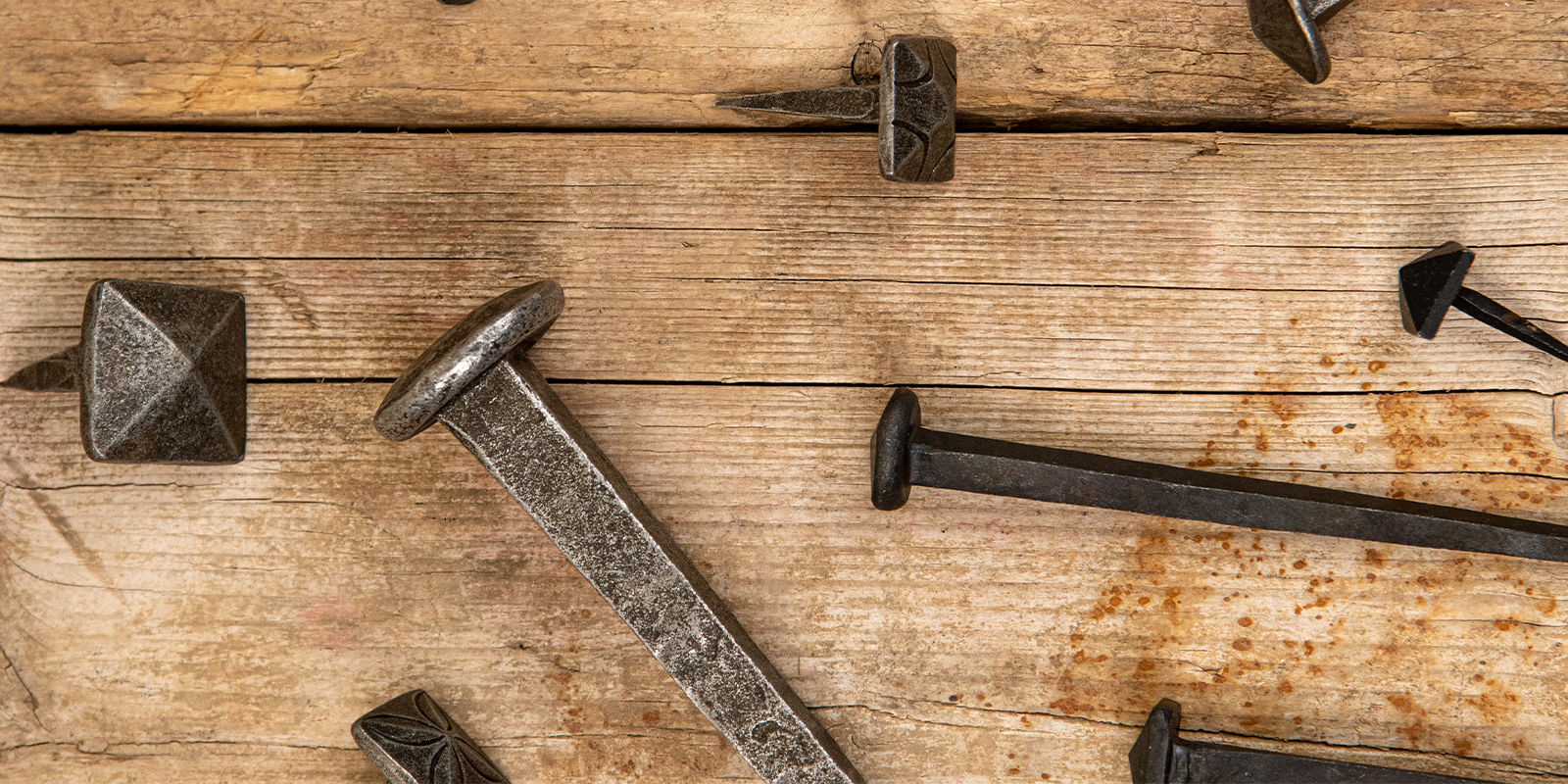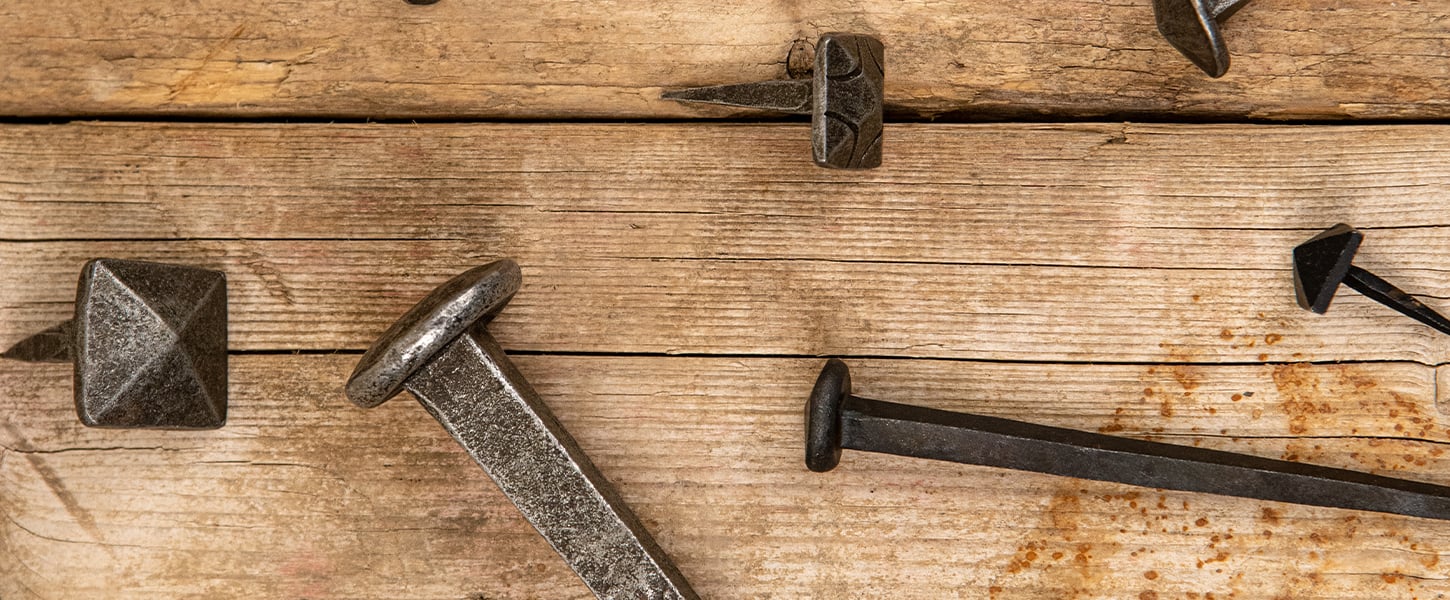 Hand Forged Nails & Studs
Hand Forged Nails & Studs offer authentic period detail for restoration projects and new homes alike. We offer a wide range of traditional hand cut nails and decorative studs for doors, wooden floors and furniture. Individually crafted using traditional ironmongery methods, the nails and studs are available in dark antique or pewter finishes. Co-ordinate with our range of Hand Forged Latches and Hinges.

The hand forged nails are available in a range of sizes suitable for doors, floors and furniture. The larger sized nails make a great feature for arts ands crafts projects and can also be used as rustic hooks. Choose hand forged nails for authentic character detail in your home.

The wide choice of decorative studs includes cast iron pyramid door studs, off-centre studs and more. These are ideal for dressing doors and period furniture and have an easy-to-fit drive in spike.

For more details and dimensions for any of the nails and studs, please see the individual product listing. If you need any help or advice, pleasecontact our friendly team who will be happy to help. See also our Ironmonger's Journal for home inspiration and tips.