Pewter Window Furniture
A beautiful range of pewter window furniture made from solid cast iron with a rustic pewter finish. Choose from classic designs with matching stays and fasteners for casement windows.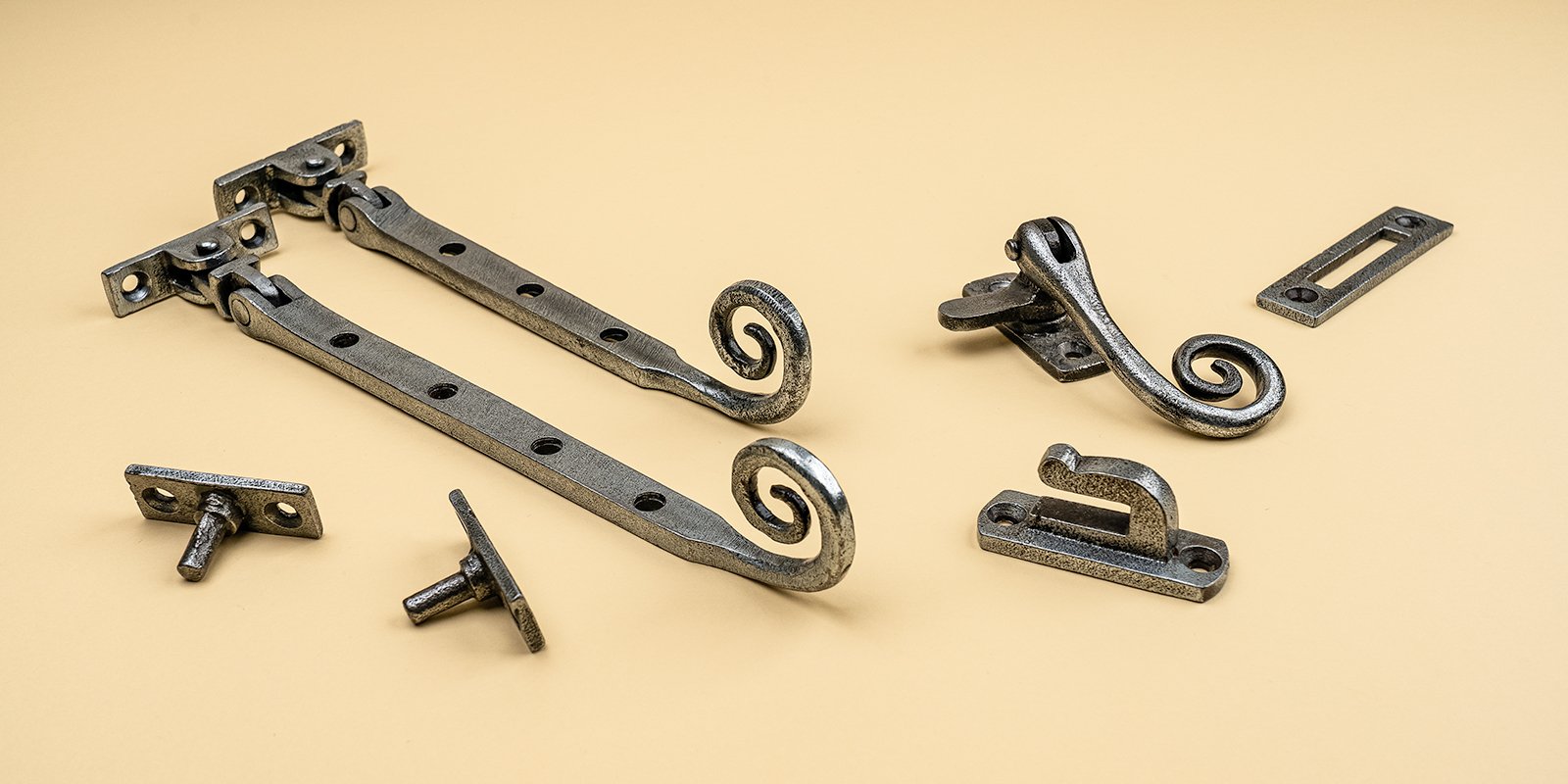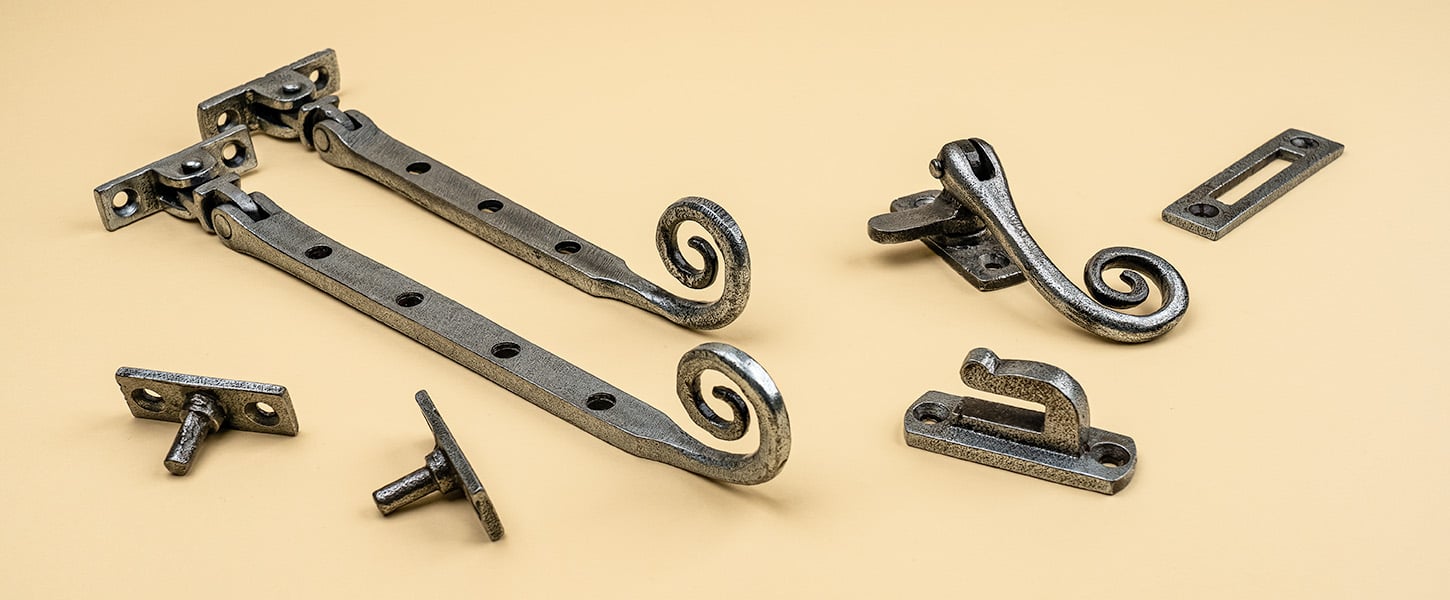 Pewter Window Furniture
Pewter window furniture offers a striking look for your windows. The rustic pewter patina finish is a popular alternative to black. Choose from the timeless monkey tail, pear drop and shepherd's crook styles.

The pewter window stays are available in 8, 10 and 12 inch sizes with a choice of a matching fastener handle. See also our window stay lock for additional security.

For more details and dimensions, please see the individual listings. See also our matching range of Pewter Door Handles and Pewter Door Knobs.