Hand Forged Cottage Latches
Classic hand forged cottage latches for internal doors in a choice of black beeswax and pewter finishes. These traditional door latches are the ideal choice for period properties and cottage style homes.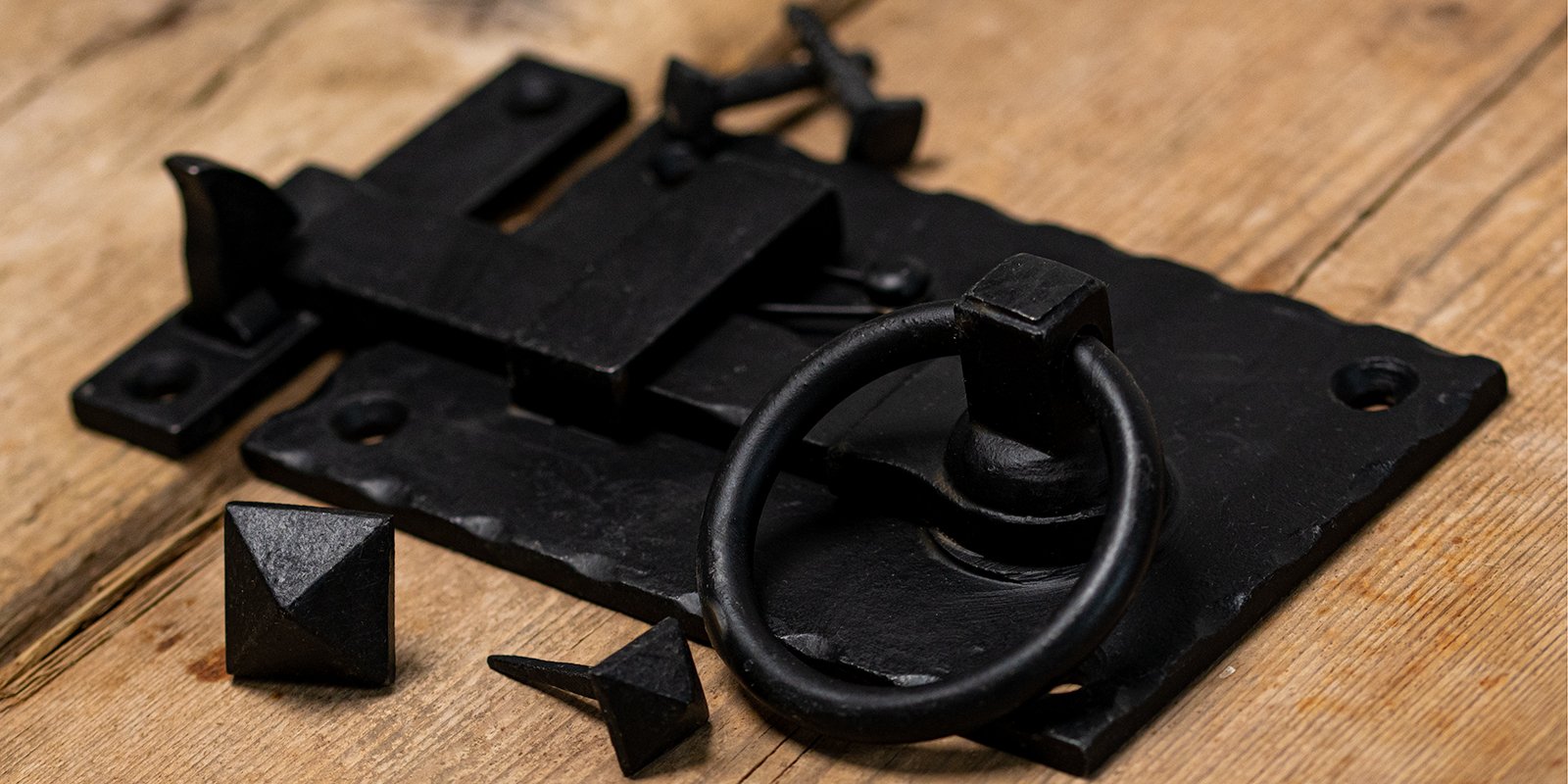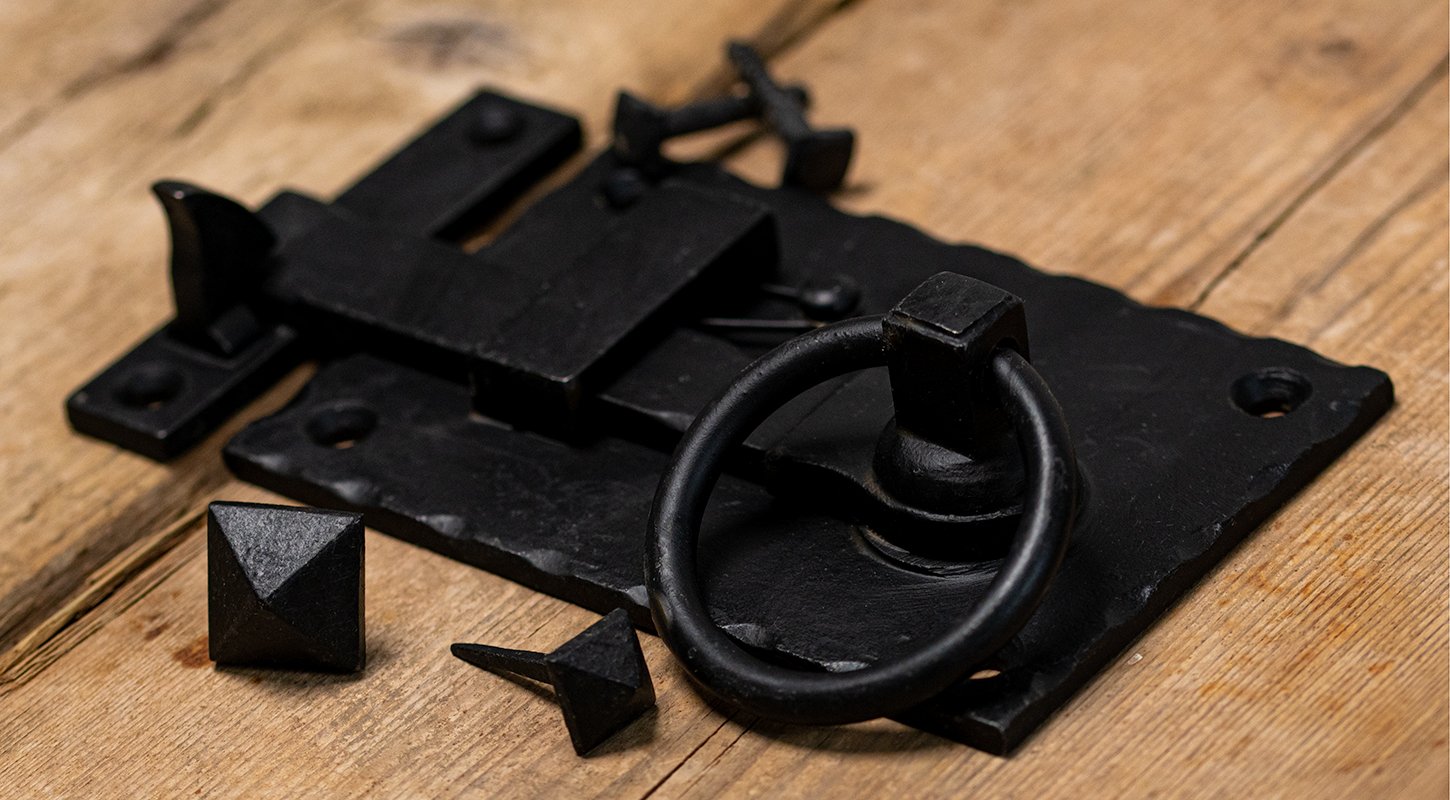 Hand Forged Cottage Latches
Our hand forged latches are individually made using traditional ironmongery methods. Choose the black beeswax version for a classic look, or for more of a contemporary feature, the pewter latch is a great choice.

The cottage latch design incorporates a rectangular back plate, with a latch bar operated by a simple ring turn handle. The latch and keeper are fitted to the side of the door opening towards you, and a single ring turn is fitted to the other side. Mortice bar and fittings are supplied with each latch. See also our range of co-ordinating Hand Forged Hinges.
It is important to choose the correct handing for your door - either a right hand or left handed cottage latch. Please see HERE for a helpful handing guide. For more details and dimensions, see the individual door latch listings. If you need any help or advice, please don't hesitate to contact our friendly team.