Cabin Hooks
Cabin Hooks are traditional hook and eye latches designed to hold your doors, windows and shutters in place, and prevent them banging shut.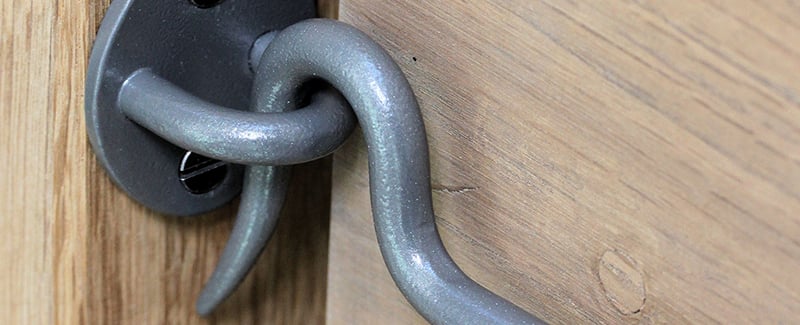 Cabin Hooks
Our collection of black cabin hooks offer something for every home. Whether you are looking for an internal door hook or a latch to stop an external door from banging in the wind, we have the size and style to suit. For gate hooks, the Tudor cabin hooks from our Gate Hardware range are ideal for a cottage garden and can also be used as a shed latch.
These cabin latches include hand forged, cast iron and Armor-Coat® options. Sizes from 4 to 18 inches. Please see the individual listings for specific dimensions and more details and dimensions.
See also our range of other Door Accessories and Door Stops. If you need any help with your order please don't hesitate to contact our friendly team.