Reeded Door Knobs
Our Reeded Door Knobs offer traditional period style for your home. These unsprung knobs are a great choice for adding vintage detail to any room.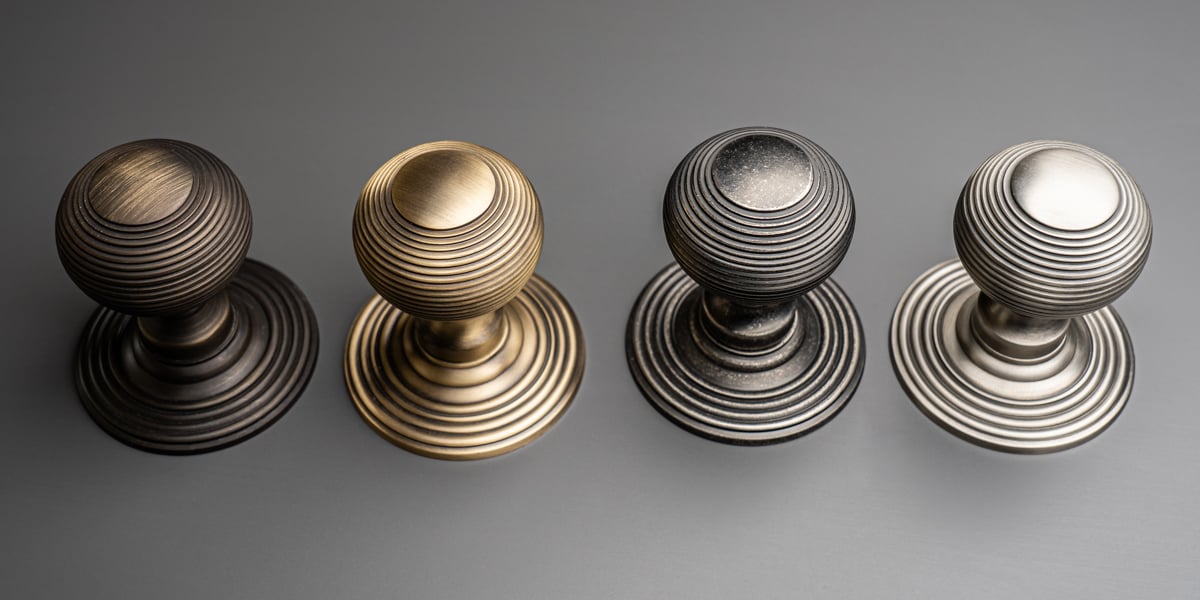 Reeded Door Knobs
Our Reeded Door Knobs are available in a range of styles and finishes suitable for every interior colour scheme. This is a classic design, complimenting period homes and home renovations needing authentic period door furniture.
Reeding is a technique used to carve or mill narrow ridges on a surface. Reeded door knobs have ridges in a pattern of multiple concentric rings. This detailing provides not only a beautiful decorative pattern but also increases grip, which helps turning.
The reeded door knobs are sold as pairs with a mortice bar (spindle) and matching wood screws. As the knobs are unsprung, they will need to be fitted with a heavy duty, double sprung tubular latch. Further information and dimensions can be found on the indivdual product listings.

For other matching door furniture, please see our range of keyhole escutcheons and butt hinges.