Satin Nickel Door Handles On Rose
Satin Nickel Door Handles On Rose are the perfect choice for contemporary interiors. Satin nickel is a popular finish offering a timeless modern style.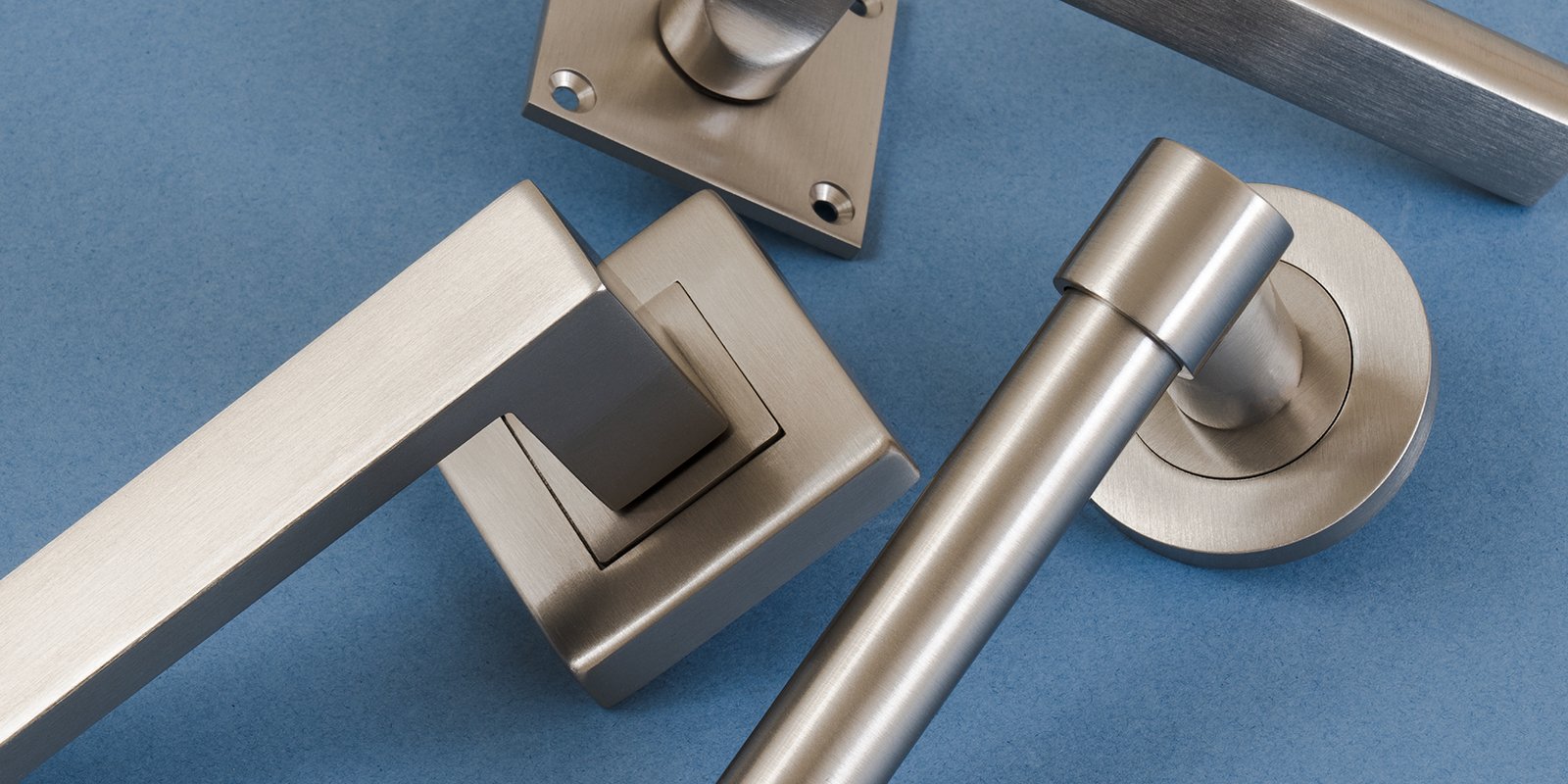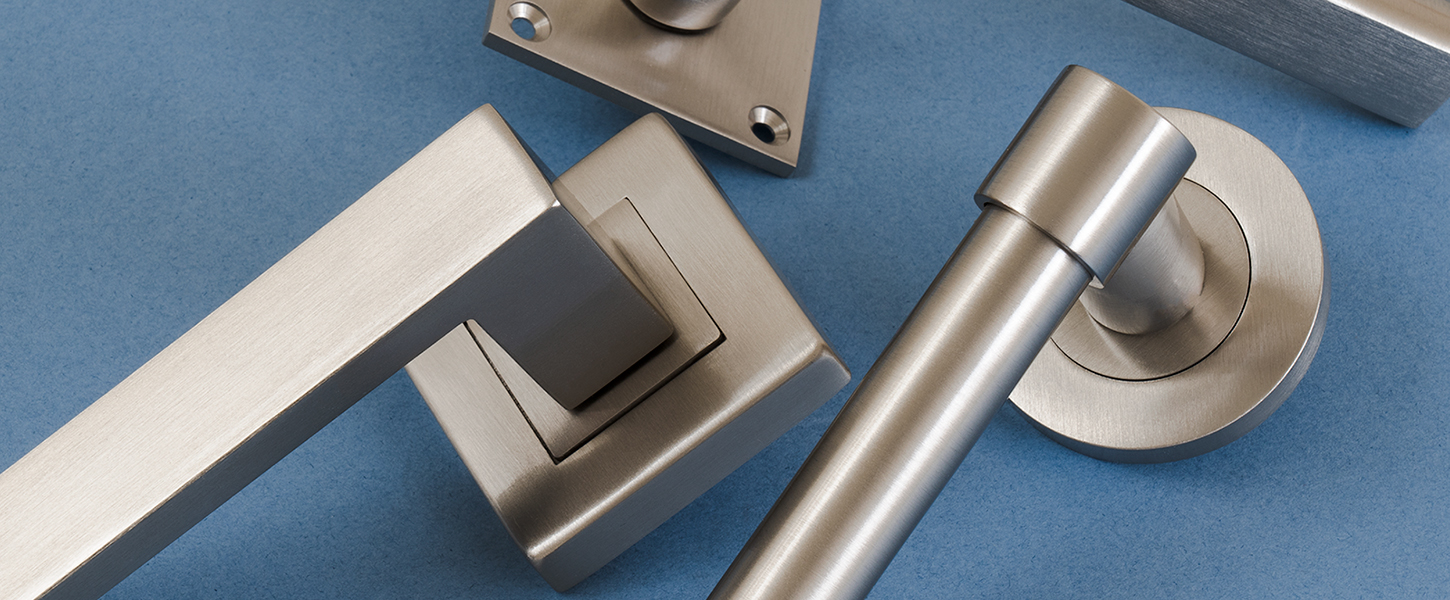 Satin Nickel Door Handles On Rose
Our range of Satin Nickel Lever On Rose Handles include round rose and square rose options. Choose from modern and traditional designs suitable for every door of your home, including front doors. To make shopping easy, see our door handle sets with matching latches, locks and bathroom locks.
These rose handles are made from high quality solid brass and have a hardwearing satin nickel lacquer finish. Satin nickel has a soft velvet appearance with a subtle golden hue that is almost unnoticable except when placed next to chrome.
For more details and measurements, see the individual handle listings. See also our range of matching Satin Nickel Window Furniture and Satin Nickel Hardware Accessories.