Suffolk Latch With T Bar
Our Suffolk Latch With T Bar is the ideal choice if you are looking for an unusual alternative to a traditional thumb latch. The latch bar features a striking design with decorative screw-on staples.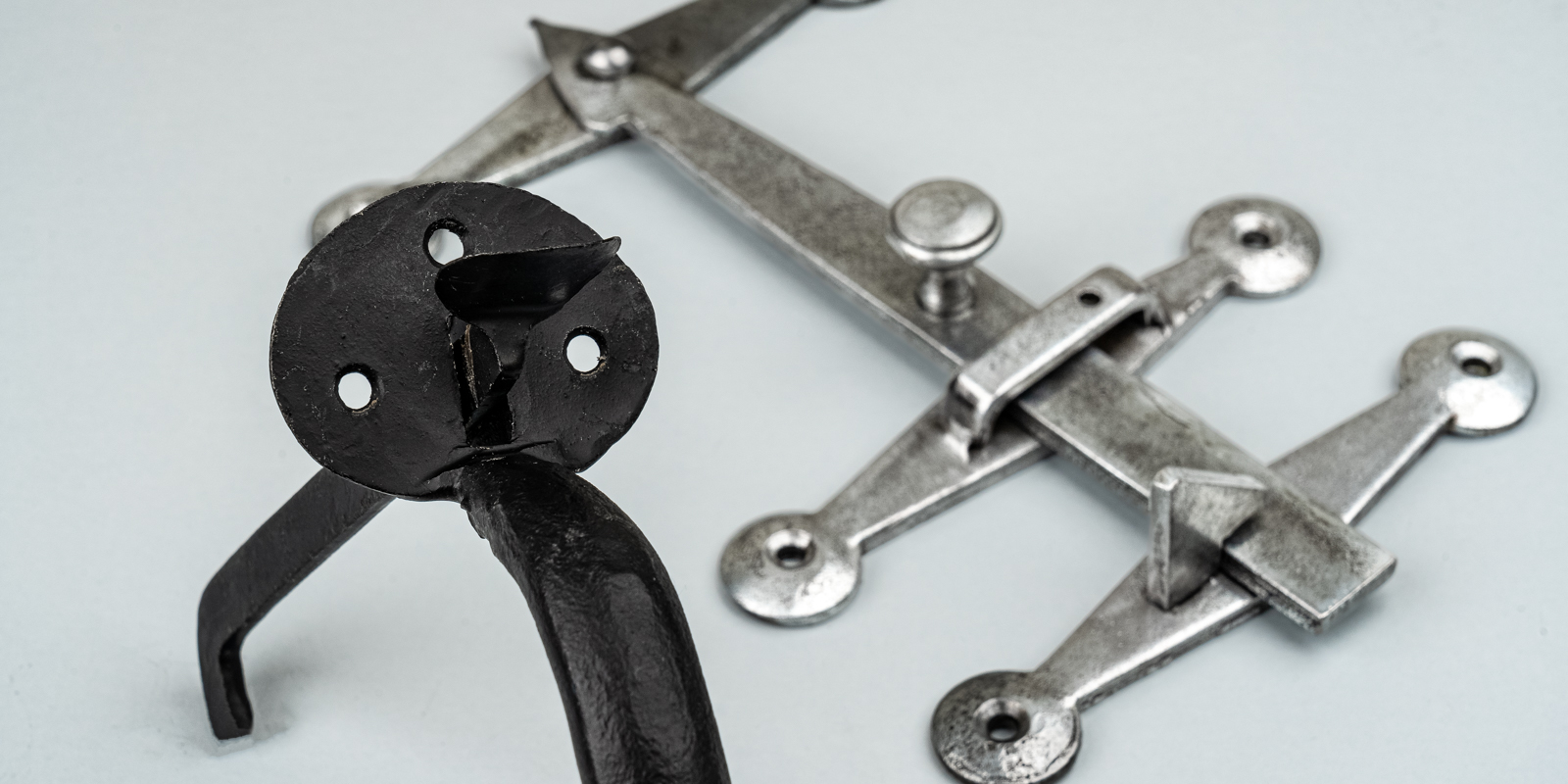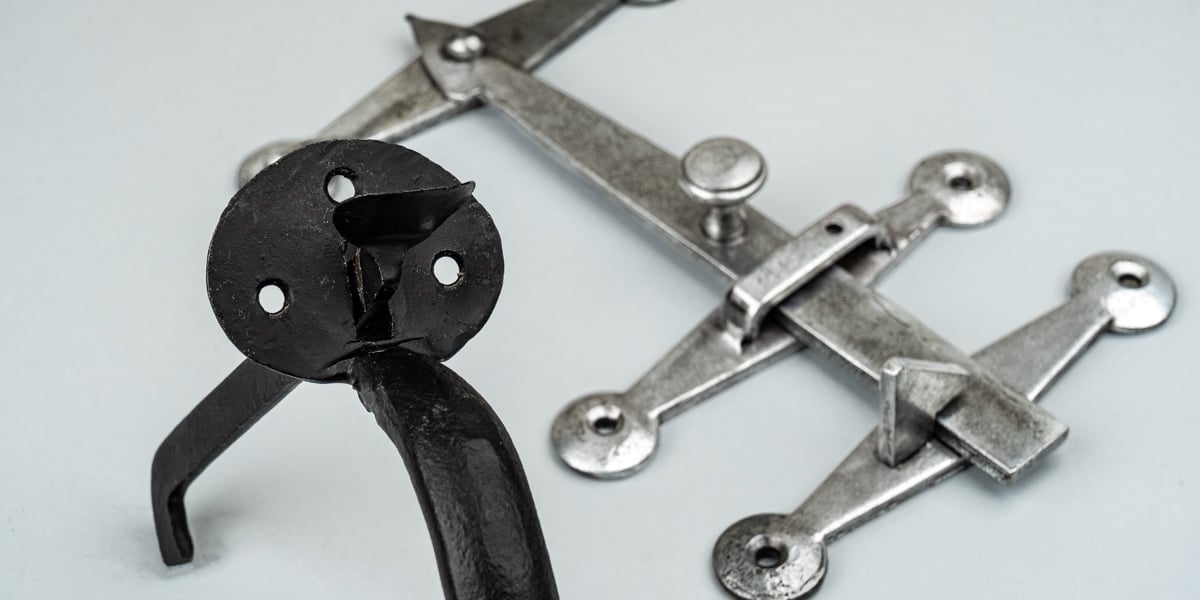 Suffolk Latch With T Bar
The Suffolk Latch With T Bar has a bow shaped slim handle on the thumb latch side, and decorative staples for the latch bar and keeper. This is a stunning hand forged latch made from mild steel, available in black beeswax and pewter. Co-ordinate with our Penny End T Hinges.

Suffolk Latches are the traditional choice for ledge and brace doors and their history dates back to the thirteenth century. Whether you have a period property or a more modern home, a Suffolk Door Latch offers the perfect cottage style.
For more details and dimensions, please see the individual latch listings. See also our handy guide for How To Fit A Suffolk Latch.