Spotlight On...Hand Forged Nails & Studs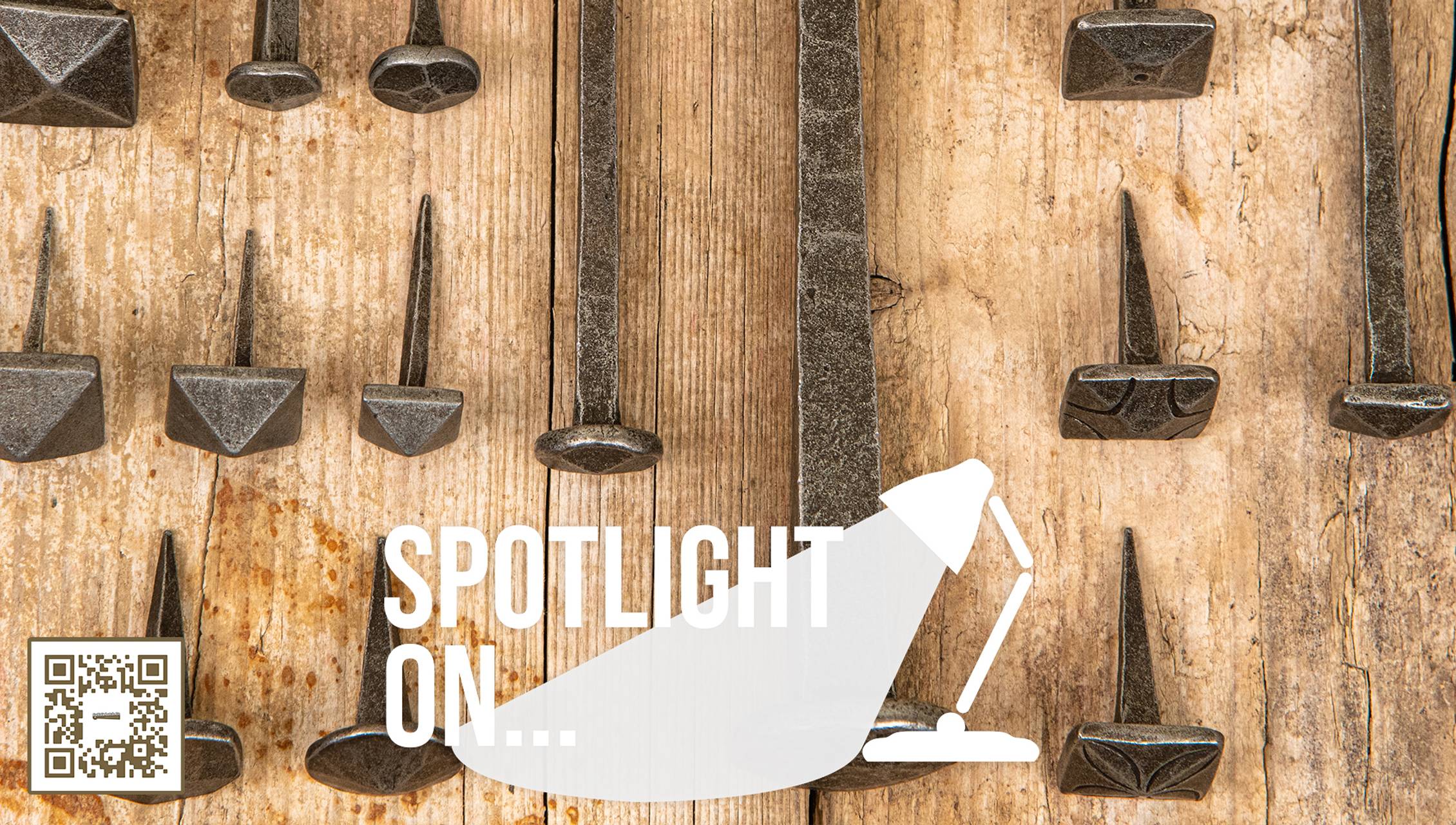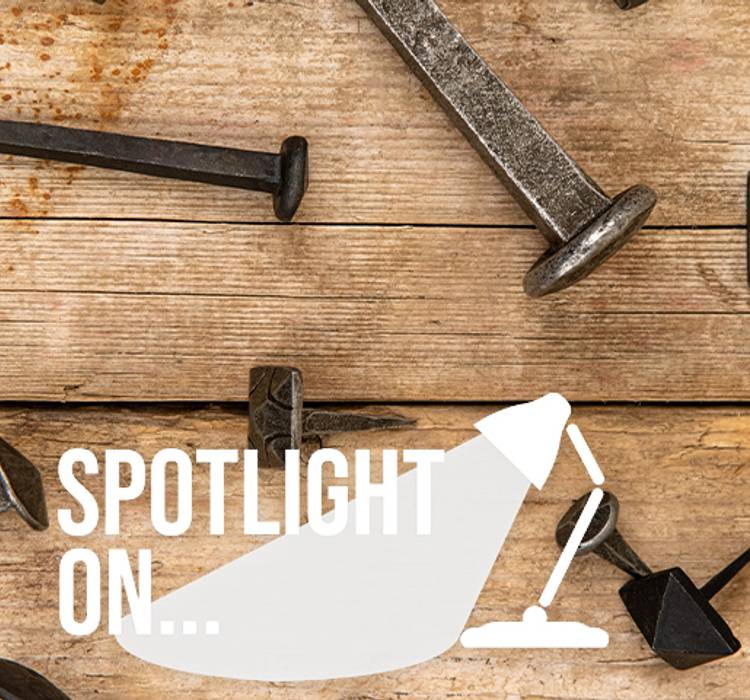 Are you looking for authentic hand forged nails and studs for your restoration projects? Our fabulous new range includes large feature-sized nails and unusual studs in antique iron and rustic pewter, all made from quality forged steel and individually hand crafted on the anvil. These new studs and nails are truly unique products for period style. Co-ordinate with our complete range of Hand Forged Door Furniture & Accessories.
Hand Forged studs and nails can be used for both functional and decorative purposes and are the perfect addition to your home projects. Studs are ideal for dressing doors and period furniture while rosehead nails are essential for bringing authentic character to your wooden flooring and ledge & brace doors.
Quality Forged Steel
Authentic Designs
Fantastic Range Of Styles & Sizes
Hand Forged Nails & Studs Are Ideal For Restoration Projects
Traditional Rosehead Nails
The very first hand made nails had a square or peg shaped head, later developed into what we now call a rosehead design. Rose head nails are individually crafted by a blacksmith, who shapes the head with repeated hammer blows. The finished faceted head was likened to the petals of blooming rose, hence the name. Hand made nails were used in housing construction until the 1800's, when cut nails and the mechanised production of nails took over.
Rosehead nails give a wonderful period look to a project and can be used as decoration on a door or for the more practical purpose of holding planks of wood together. They are a great choice for timber flooring, offering beautiful period character.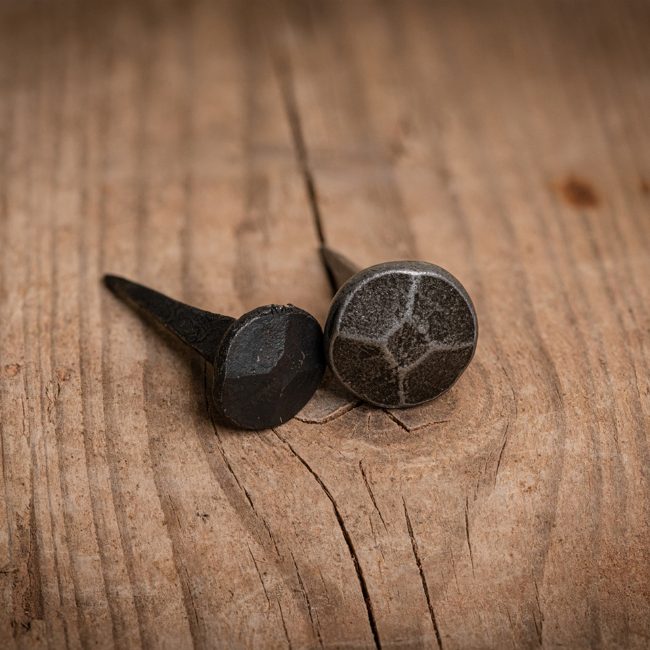 Rosehead Nails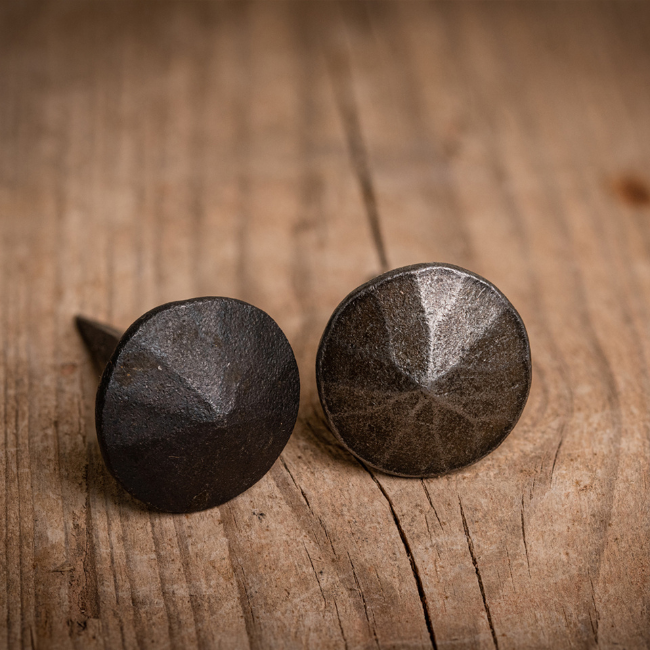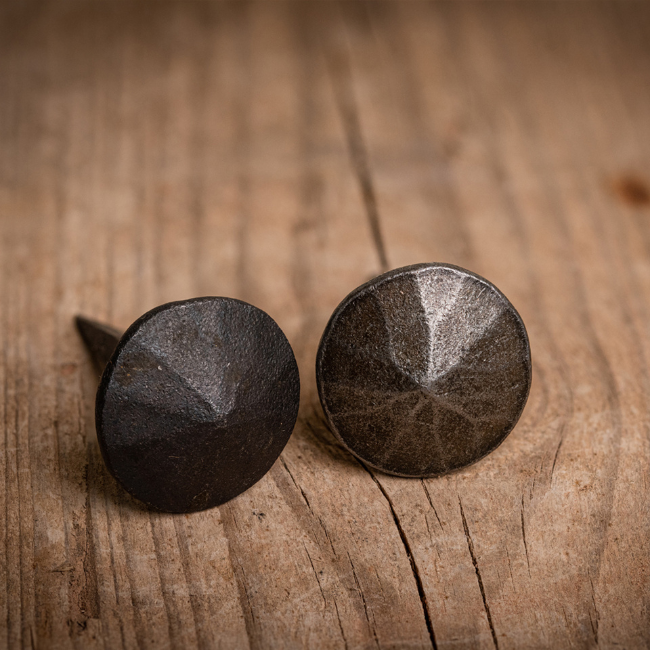 Large Round Head Nails
Decorative Nails As Hooks
Nails were often used as pegs or hooks or for rustic ornament in a home. Our new decorative nails offer a fantastic unique look. Choose from our largest 200mm nail, the pyramid square head nail and the 150mm rosehead nail. All available in antique iron and pewter.
Knock these feature nails into a beam or a make a custom coat rack. We recommend drilling a small pilot hole before hammering the nails in place.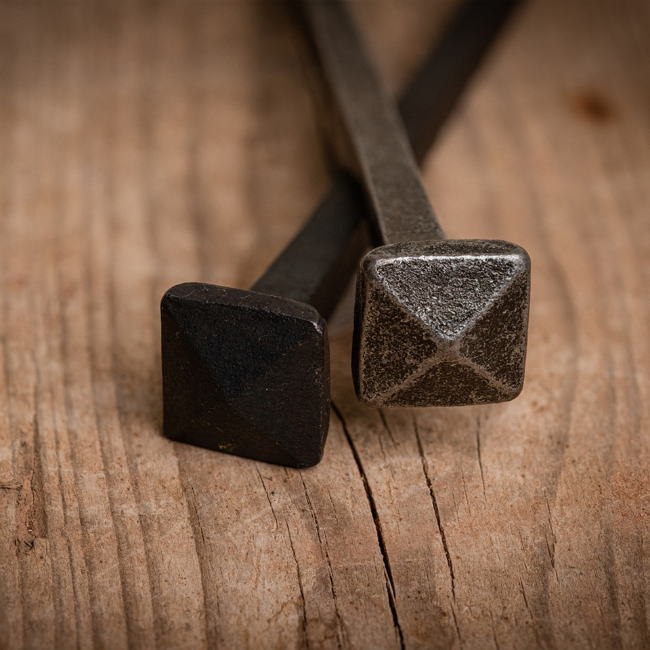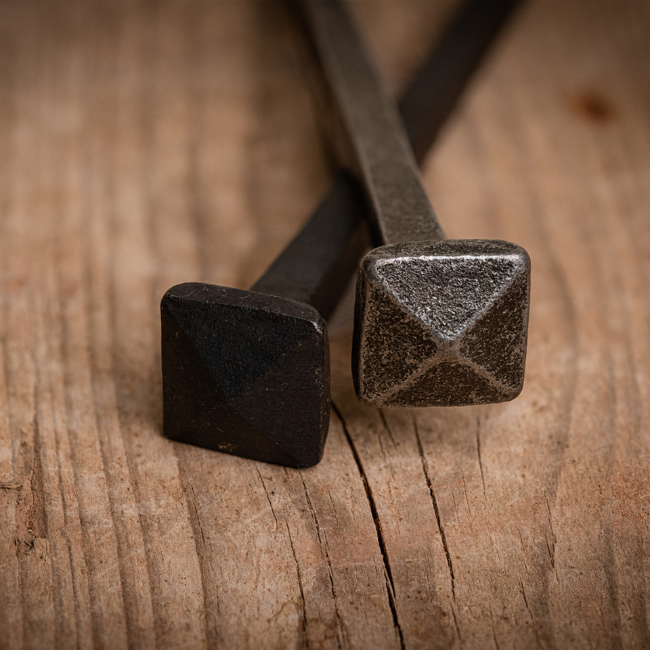 Square Head Nails 150mm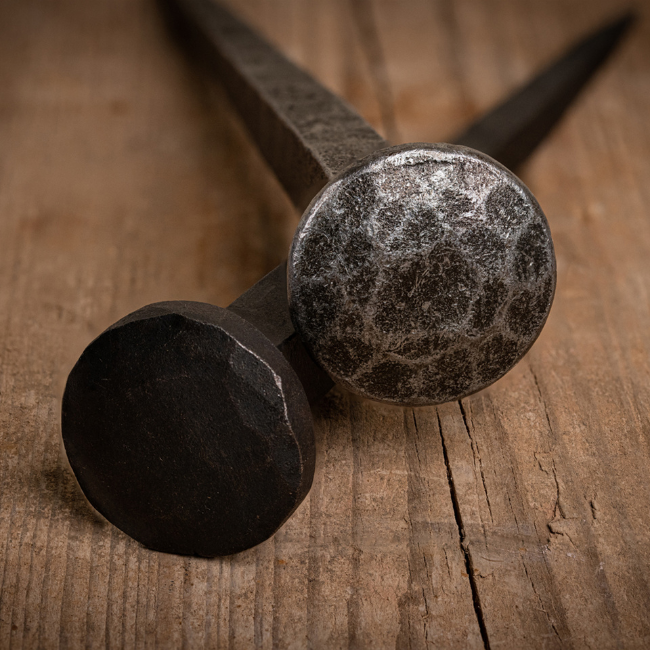 Large Feature Nails 200mm
Authentic period ironmongery brings real character detail to your home projects
Door & Furniture Studs
Metal studs were a common feature on medieval doors. They were used as additional protection from the swords and axes of enemy attack. Today, we use them to add authentic period detail to a property or a piece of furniture.
We have a fantastic selection of decorative door studs including classic cast iron pyramid door studs in black beeswax and pewter finishes. Use on doors, blanket boxes and upholstered furniture. All available in traditional antique iron and rustic pewter finishes.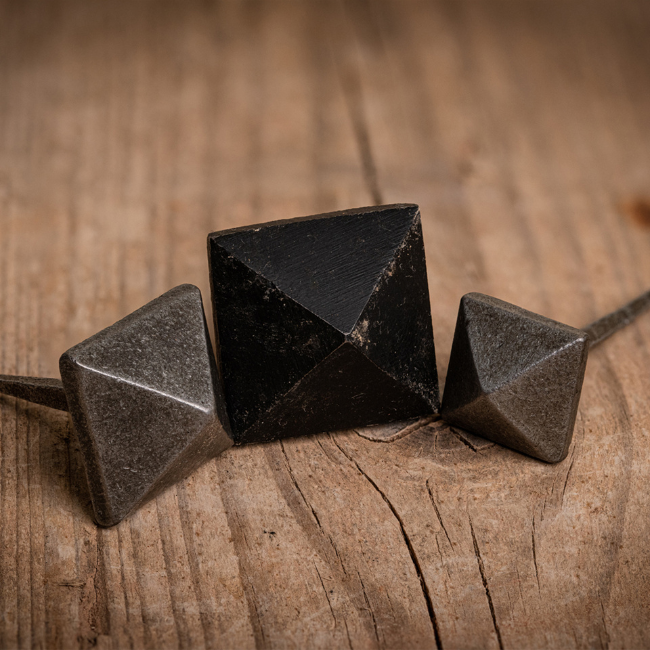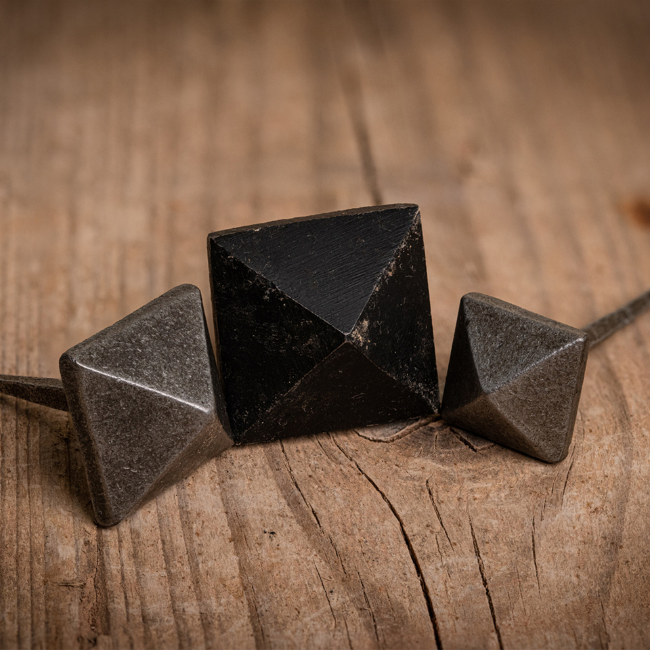 Pyramid Door Studs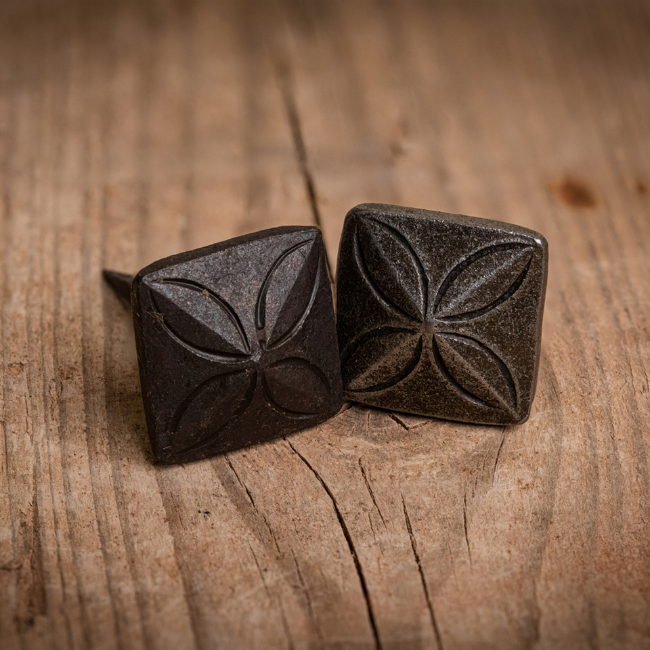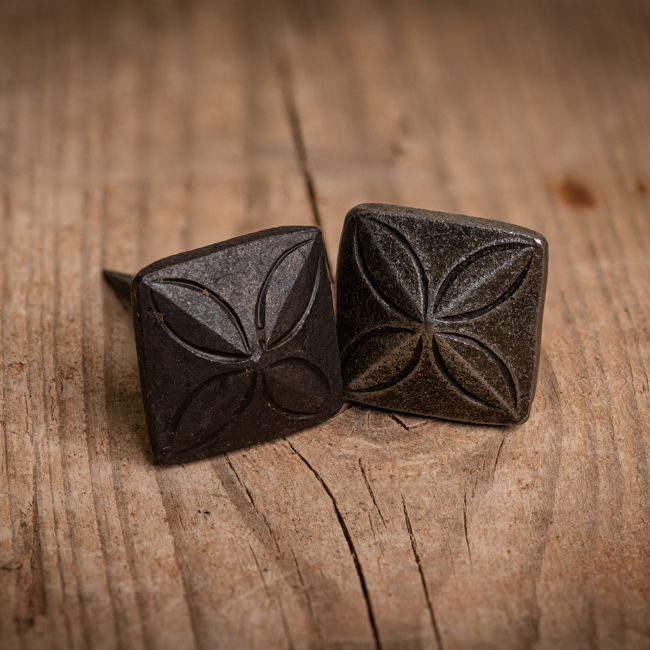 Flower Door Studs
Comments