HL Hinges
HL Hinges are a traditional type of hinge for doors, cabinets and shutters. These hand forged hinges are available in a range of sizes in black beeswax and pewter finishes.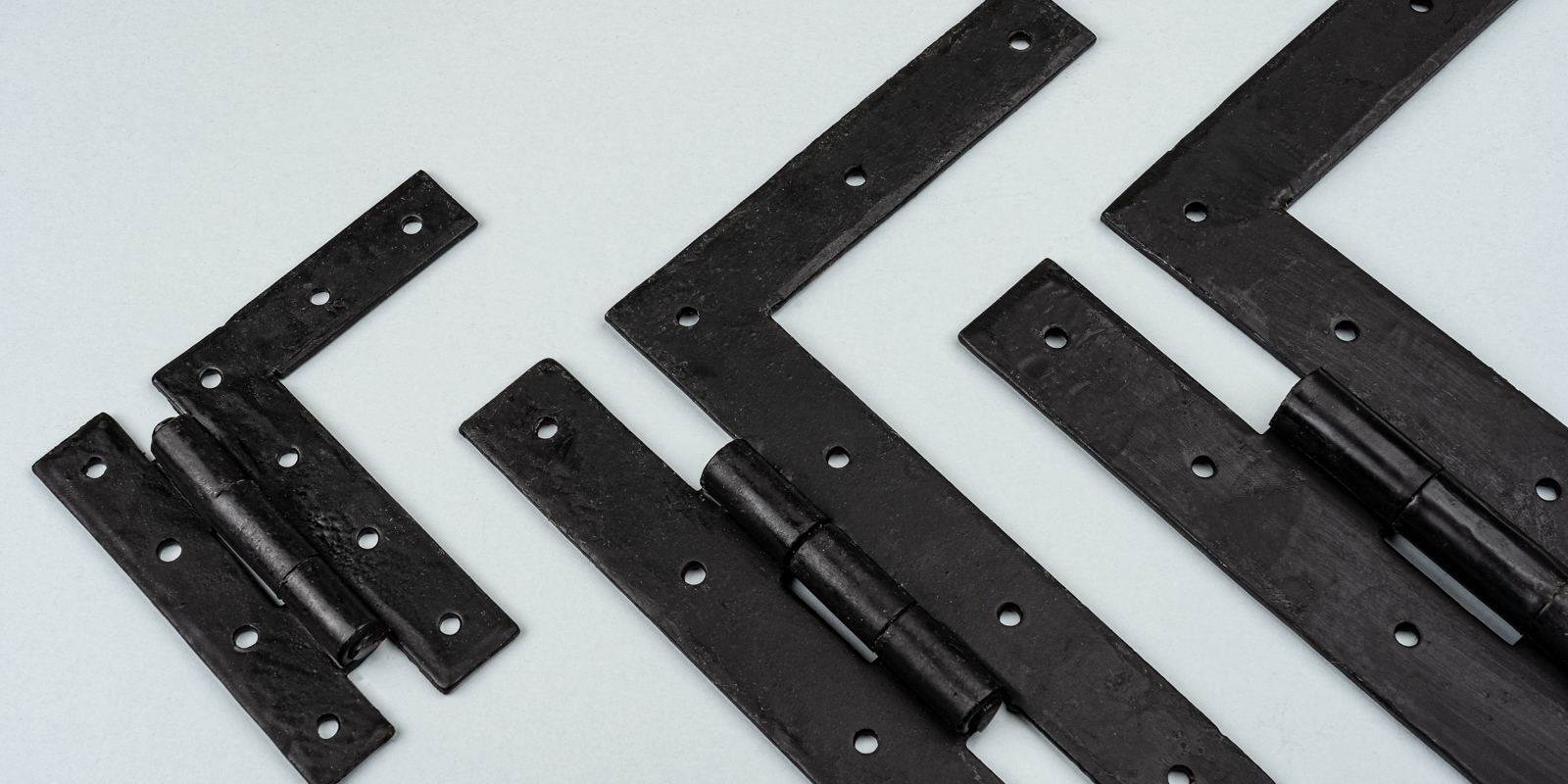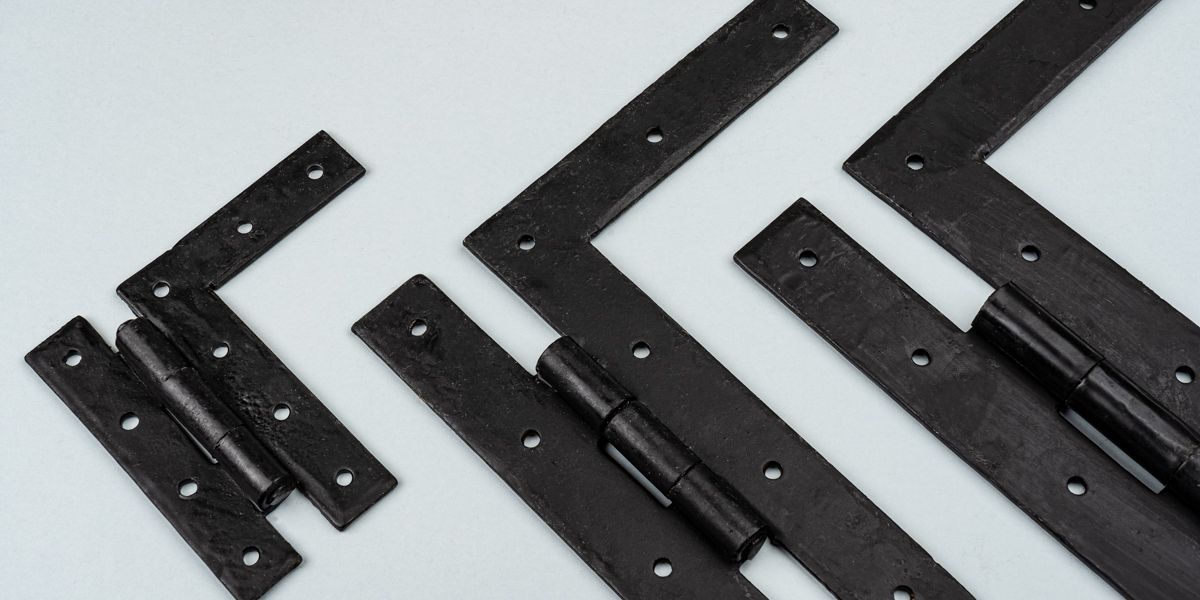 HL Hinges
HL hinges are a style of H hinge with an additional L-shaped section. These hinges are ideal if you have timber doors needing extra support. Choose from three different sizes, depending upon the size of your door. The largest 9 inch HL hinge is suitable for panalled doors or large cupboard doors. For smaller cabinets, the 4 inch size is the best choice.

Our hand forged hinges are all crafted individually on the anvil using traditional ironmongery methods. The  

For more details and dimensions, please see the individual HL hinge listing. See also our range of H Hinges and our helpful article How To Care For Hand Forged Ironmongery.