Satin Brass Door Handles On Rose
Satin Brass Door Handles On Rose for internal and external doors. Classic handle designs in modern and contemporary styles offering something for every home.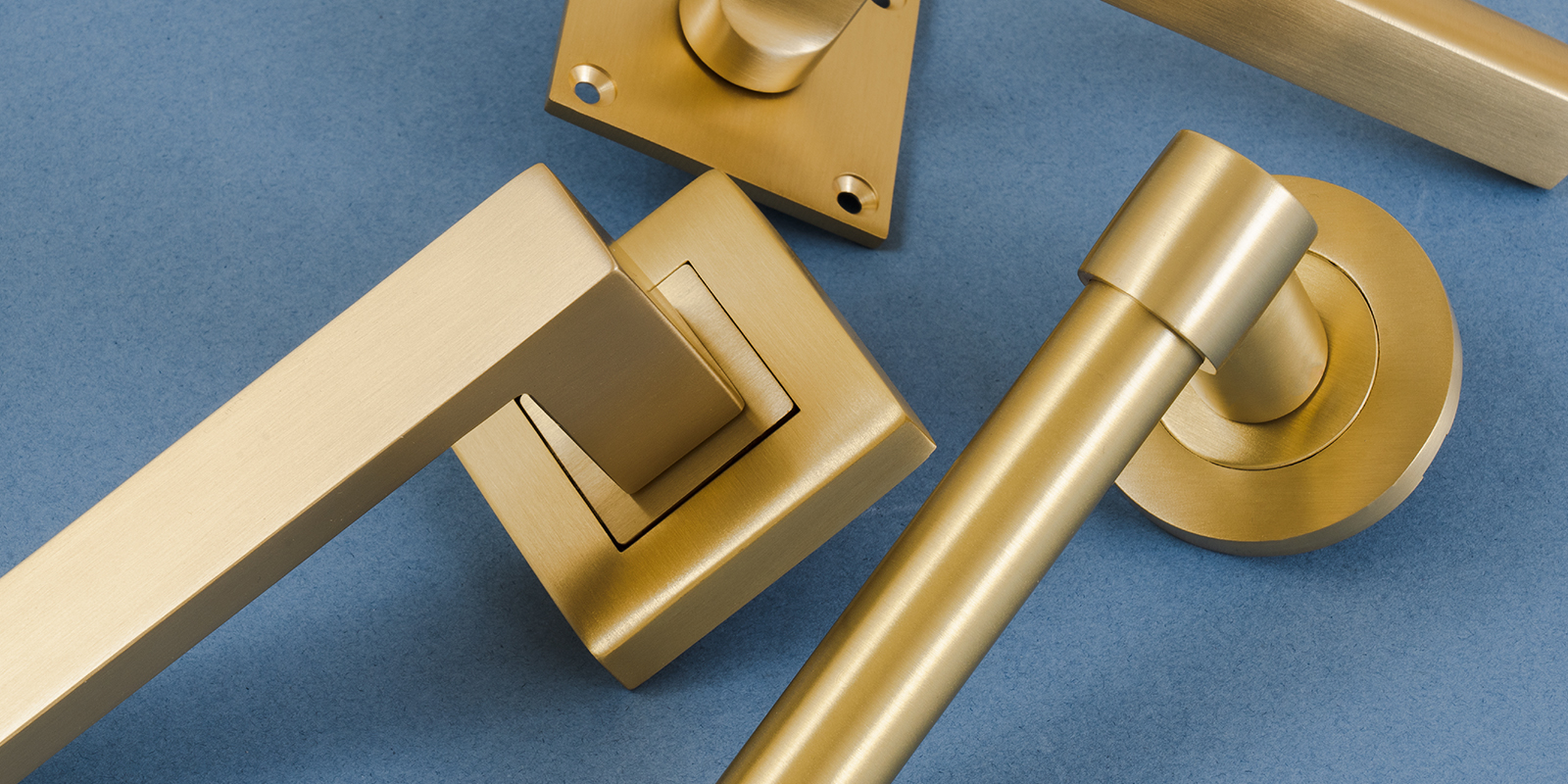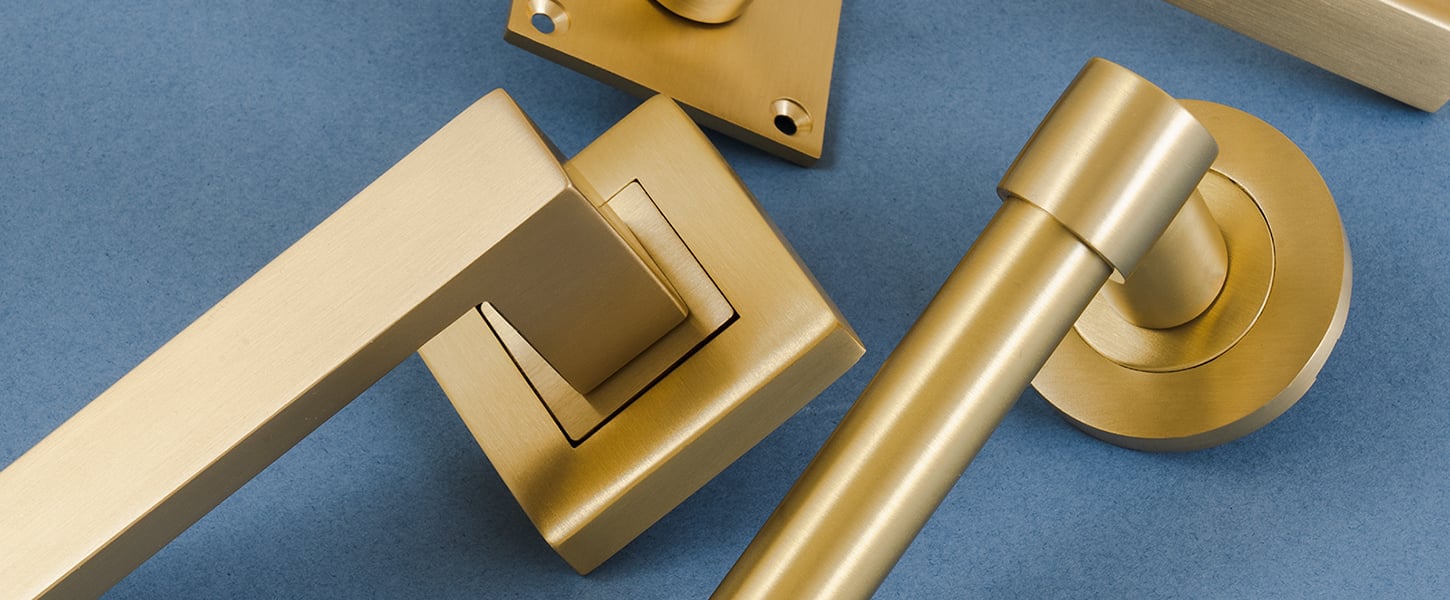 Satin Brass Door Handles On Rose
Our satin brass lever on rose handles are made from solid brass with a durable lacquer finish. Satin brass is a beautiful soft golden colour which is warm and bright without being too garish. Satin brass door hardware is increasingly popular for all styles of interiors.
These rose door handles are available with round rose and square rose options with concealed bolt through fixings. We also offer a small range of low profile handles with an ultra slim screw-on square rose plate.
The satin brass handles are all sold as pairs and available as sets with latch, lock and bathroom lock options. See also our matching range of Satin Brass Window Furniture and Satin Brass Front Door Furniture.