What is Warrington Certifire and What is Certifire CF 5531 Certification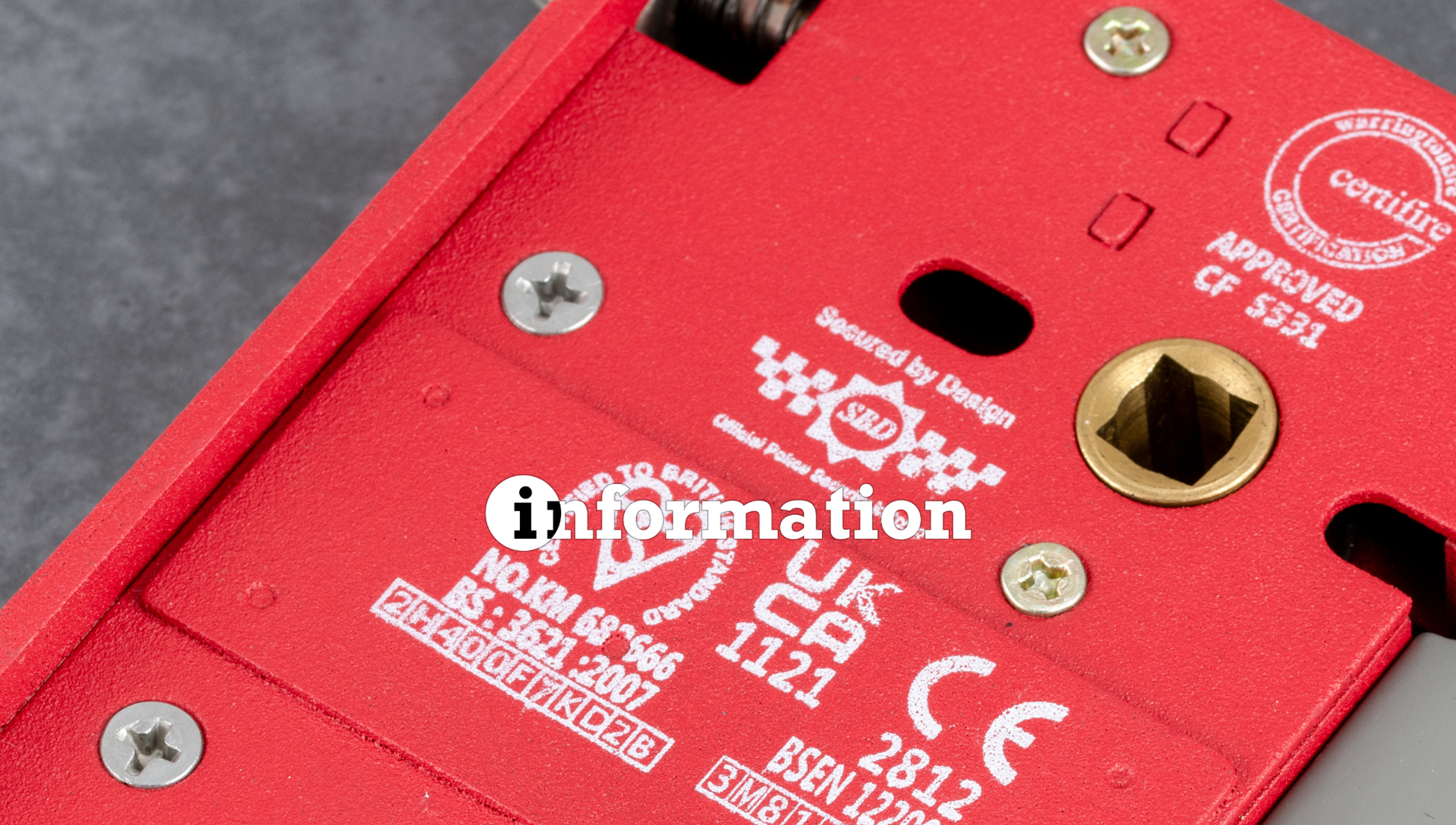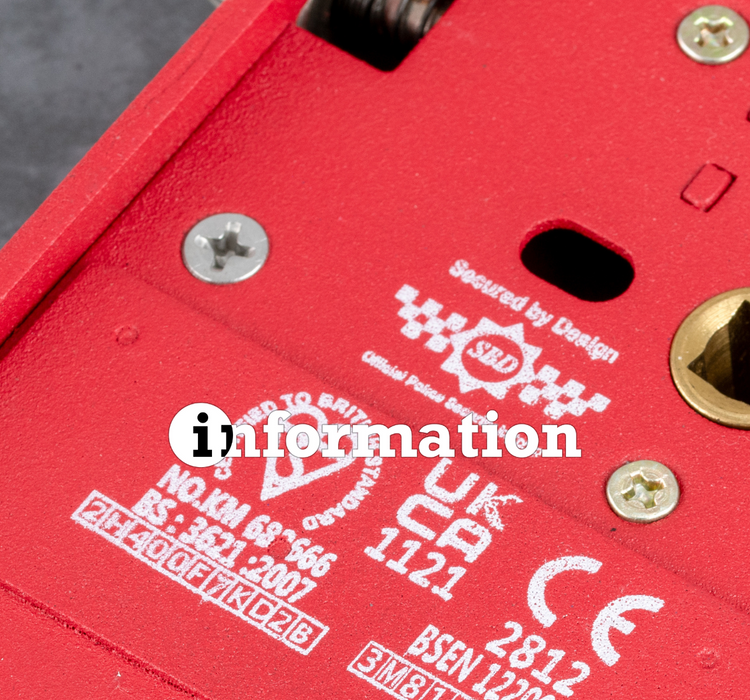 Warrington Certifire & CF 5531 Certification
What is Warrington Certifire and What is Certifire CF 5531 Certification
Table of Contents:
Introduction
Welcome to our latest blog post where we'll be exploring the fascinating world of fire safety standards and certifications. Our spotlight will be on Warrington Certifire, a renowned independent third-party certification company. We'll delve into their specific certification, CF 5531, to understand its importance and implications in the industry. But that's not all - we'll also be taking a comprehensive look at the various aspects involved in ensuring a door meets the appropriate safety standards. So, whether you're a professional in the field or simply interested in learning more about fire safety, our intension that this blog post will be informative and engaging.
Who are Warrington Certifire?
In short, Certifire operates as an autonomous third-party scheme, certifying passive fire products to ensure their performance, quality, reliability, and traceability. Globally, regulatory bodies acknowledge the Certifire brand as a symbol of fire safety, applicable to a wide variety of passive fire products.
Certifire serves to instil confidence in regulators, specifiers, customers, and end-users about the declared performance of a product, thereby facilitating an educated decision when buying or selecting the product. Opting for a product bearing the seal of a trustworthy third-party certification body assures its performance. The use of such certified products, when properly installed, stands as a compelling testament to the fulfilment of due diligence.
Who do they Certify For?
The question arises, "Who are the beneficiaries of Certifire's certification?" Certifire caters to manufacturers of passive fire products and systems, providing them with a chance to distinguish their products and processes from those that lack certification, thereby facilitating their entry into global markets.
Moreover, the scheme proves beneficial to architects, specifiers, contractors, and building owners. Certifire offers them the confidence that, when installed correctly, the certified product is expected to function as intended and meet the necessary requirements.
For Manufacturers Who Wish to Attain Certification, what is the Process and Ongoing Quality Assurance.
Evaluation - We scrutinize relevant test and assessment evidence to establish a precise scope for the product's certification.
Factory Production Control (FPC) audits - An FPC audit is conducted at each production site for the specific regional market. This audit generally aligns with ISO9001 standards, incorporating additional requirements from the Certifire scheme.
Sampling/Testing - As part of the FPC audit, and if required by the scheme's Technical Schedule, we may sample the product for testing. These tests contribute to the evidence supporting product certification.
Certificate Production and Registration - The certificate is drafted based on supporting data, technical justifications, scope of approval, tests, and FPC audit results. It will then be accessible for download from the Certifire product register. Publicizing your new product certification (for instance, through email marketing and social media), coupled with Warringtonfire's continuous promotion of the Certifire scheme, will enhance brand recognition and underscore the value of your certified products.
Surveillance Audit Completion - A surveillance audit will be conducted according to the timeline specified in the product standard or technical schedule. If no timeline is specified, an audit will be conducted annually to ensure the FPC systems continue to meet the qualification criteria.
Ongoing Requirements - We will reassess the product certification every five years upon request from the certificate holder.
Branding - Products that have been certified will bear the esteemed Certifire brand.
By Installing Sash Locks and Tubular Latches that are Certificated, does this make my Door Fire Rated?
Merely integrating a fire-rated Sash lock or tubular latch into a fire door doesn't instantly transform it into a fire-rated door. As Warrington Certifire articulates in their introductory statement, "The proper installation of certified products serves as robust evidence of due diligence being observed." The emphasis here is on the term 'properly installed.'
However, let's rewind to the inception of the process. Assuming your fire door has been designated by a competent architect, it will typically include a specified burn time (usually ranging from 30 to 60 minutes). This information enables you to select the right door for your specific application. At this juncture, it becomes crucial to liaise with the door manufacturer to determine the accurate installation procedure for the hardware, which is necessary to preserve the door's fire-rated status. For instance, the installation of locks and latches will likely necessitate an intumescent wrap, which will also carry a 30 or 60-minute rating.
Additional considerations must be made regarding the type of hinges to be used. As with the latches, intumescent sleeves will be required, designed to fit between the hinge leaf and the wooden part of the door. As you can see, the decision-making process is far from arbitrary; it is a carefully considered series of steps.
What is Warrington Certifire CF 5531
We've made a strategic shift as a company to only offer fire-rated sash locks, latches, dead locks, and bolts as standard. We will discontinue the provision of non-fire-rated products. While these fire-rated items are generally of higher quality, it's crucial to remember that if a fire-rated door is required, these components must be installed in line with the fire door manufacturer's specifications.
Our supplier, D P Garg Ltd, has been awarded a specific certification, CF 5531. To view the complete certificate and all the corresponding test results, please click on this link. Be forewarned, it's a substantial document and might require an engineering background to fully comprehend. However, rest assured that it's a certificate of compliance and should be printed and stored as part of your compliance evidence when it's time for your property to be approved by building control.
What is a Burn Time and Why does it Matter?
At their core, fire doors are designed to halt the spread of fire from one side of the door to the other for a specified duration. They are commonly referred to as FD30 or FD60, with the numbers indicating the number of minutes the door can resist direct fire exposure. The precise burn time is determined by the architect assigned to the project.
A common misunderstanding is that the primary danger to a person trapped in a fire is the flames themselves. In reality, the main threat comes from smoke entering the compartment. The reduction of smoke is primarily achieved through the use of intumescent strips and wraps. These materials expand when exposed to heat, effectively creating a seal around the door frame and within the lock and hinge mechanisms.
The door's role is to keep all these sealing components intact for a set period. This timeframe should be long enough for local fire and rescue services to reach the scene, devise a rescue plan, and carry it out.
Conclusion
In conclusion, fire safety is a complex field that requires careful consideration and meticulous attention to detail. From the initial specification of a fire door by a qualified architect, to the selection of fire-rated hardware, and the correct installation of these components, every step is crucial in ensuring the door's fire-rated status.
We've highlighted the importance of third-party certification schemes like Certifire, which provide assurance of a product's performance, quality, and reliability. We've also discussed our company's commitment to fire safety, with our decision to standardise all our sash locks, latches, deadlocks, and bolts as fire rated.
However, it's important to remember that the installation of fire-rated hardware alone does not make a door fire-rated. The door must be installed correctly, and the hardware must be fitted in compliance with the fire door manufacturer's guidelines. Furthermore, the door's role in preventing smoke ingress, rather than just fire, is a critical aspect of its function.
Fire doors play a vital role in fire safety, providing a barrier to the spread of fire and smoke, and buying precious time for occupants and emergency services. As such, understanding the intricacies of fire door specifications, installation, and maintenance is of utmost importance.
Comments