House Tours: Inside a Midcentury Modern Renovation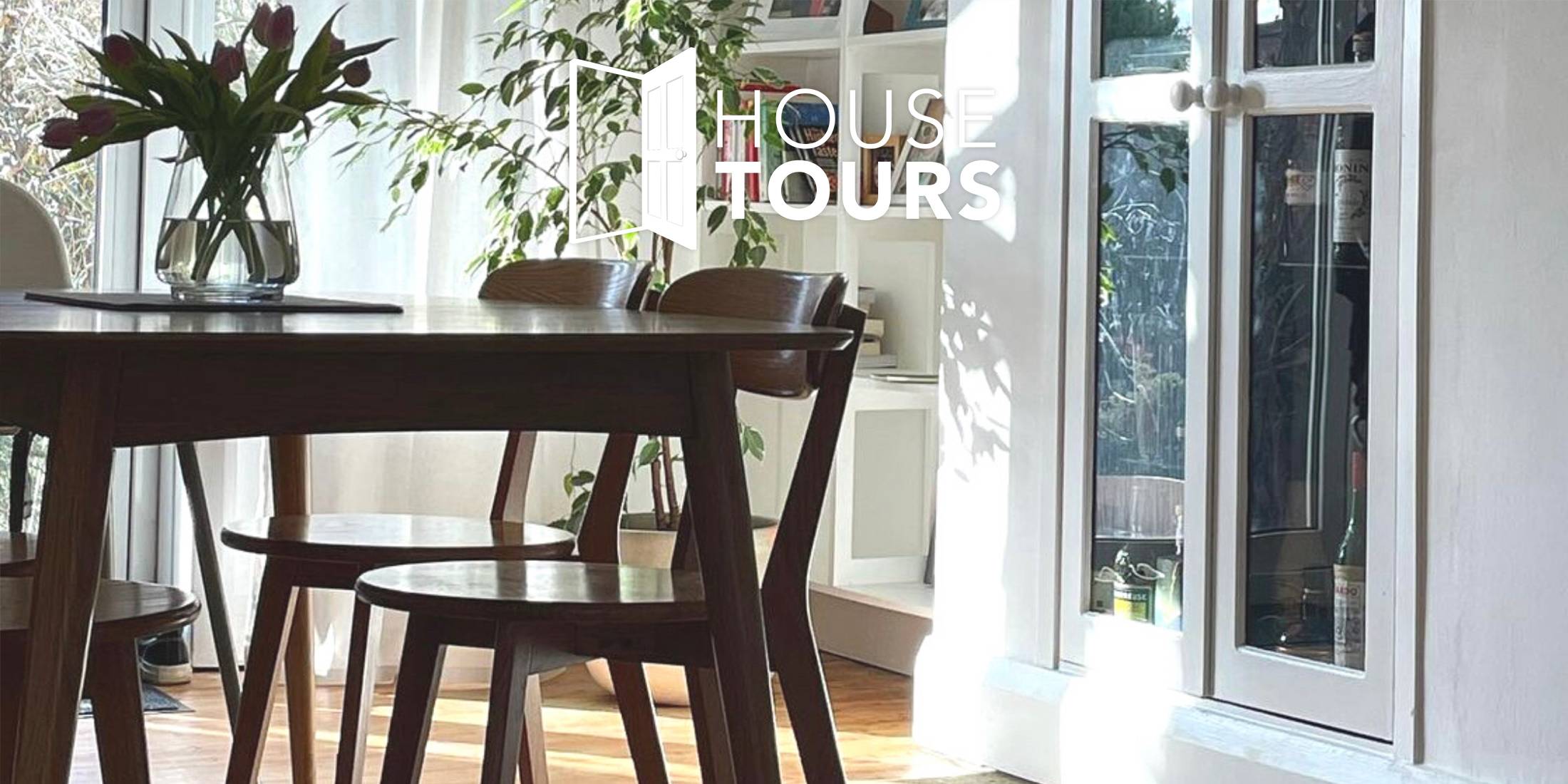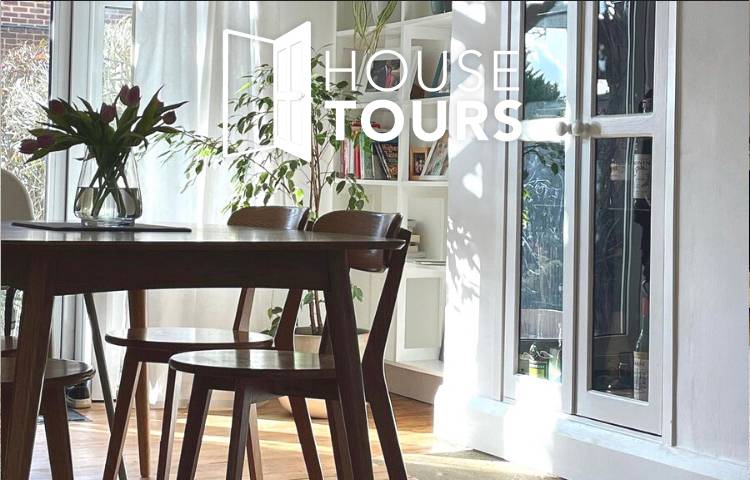 31 January 2022
Karen Angelico
When Natalie and Chris made the move west from Brighton to Worthing, they were looking for more space for home-working and somewhere for their growing family. Natalie loves interior design, especially the MCM and Scandi vibes, and she was keen to find a house with potential, somewhere they could strip right back and make their own.
The house they found was a Midcentury, post WWII semi-detached, minutes from the beach. It ticked every box and needed a complete makeover. Lovely large rooms, a beautiful established garden. To top it all, there were sea views from the front door. Perfect!
Natalie and Chris set to work planning the renovation. With a stunning fusion of MCM and Scandi style they have created a beautiful home that exudes calm and comfort. Come and take a look with us and find out how to inject MCM and Scandi style into your interior project.
What is MCM and Scandi design?
Midcentury Modern
MCM describes the style of architecture, furniture and furnishings that evolved after World War II. With the booming economy and a focus on new technologies, there was a revolution of modern aesthetics. Mass produced furniture became affordable for all, especially to the working and middle classes who fuelled a rise in home owership. Think Mad Men design sets, Eames chairs, teak sideboards. A minimalist style without embellishments; a marriage of function and form.
Clean Lines
Graphic Shapes
Minimalist Aesthetic
Bold colour pop
Patterns
Quick Tip: Get the MCM look by updating your cabinet handles with modern functional pulls or cupboard knobs.
Scandi style
Scandi emerged as a design movement during the 1950s, around the same time MCM styles were really taking off in the US and Europe. With a similar minimalist aesthetic to MCM, Scandi designs are all about simplicity. A focus on functionality without kosing beauty. Coming from the five Nordic countries of Denmark, Finland, Iceland, Norway and Sweden, this interior style blends utility with cosiness. Lots of natural light and natural materials.
To get this look, choose a white palette with lots of pale neutrals. Accessorize with cable knit throws, fluffy cushions, jute rugs and a linen sofa. Get rid of the clutter. Scandi interiors are cosy but devoid of excess. All items have a function.
Simple Forms
Organic
Cosy Aesthetic
Whites & Pale Neutrals
Textured Fabrics
MCM & Scandi Fusion
MCM and Scandi have a distinctive style, each with a particular design ethos. Although they shouldn't be confused with one another, there are definite overlaps which can be used to give a kind of fusion look. Natalie has acheived this so well in her Midcentury Modern Renovation, taking inspiration from both to create a wonderful unique look.
Go for leggy furniture with a minimalist design, muted neutrals with a pop of colour, different textures, graphic patterns and funtional pieces with a cosy homely vibe.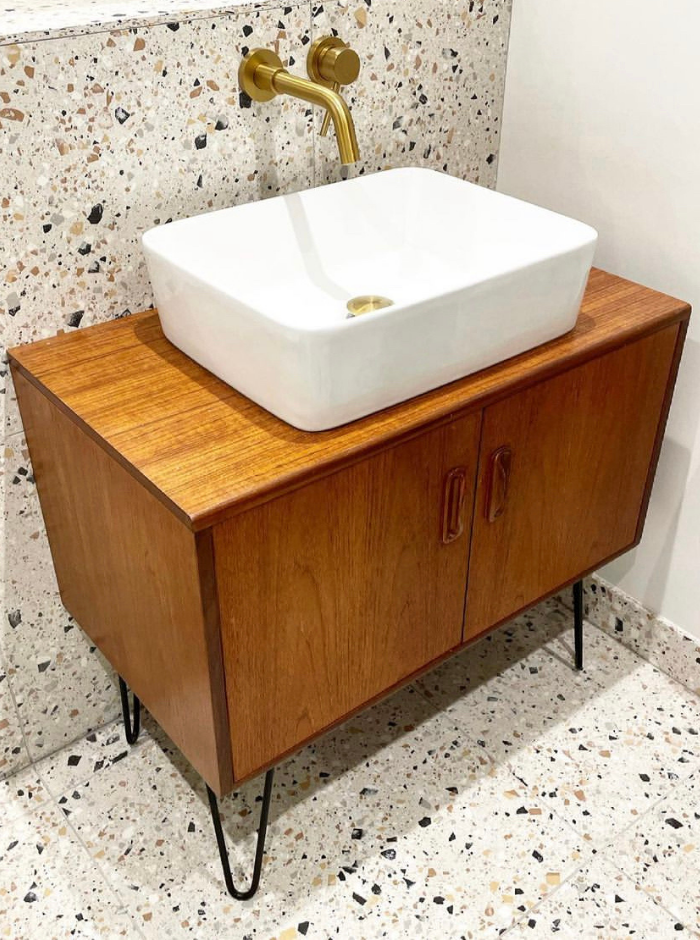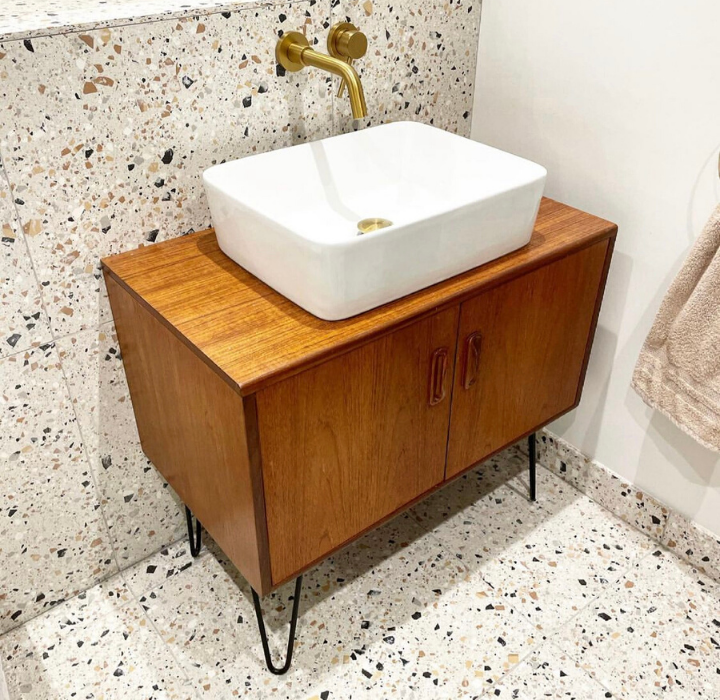 Classic MCM cupboard converted into vanity unit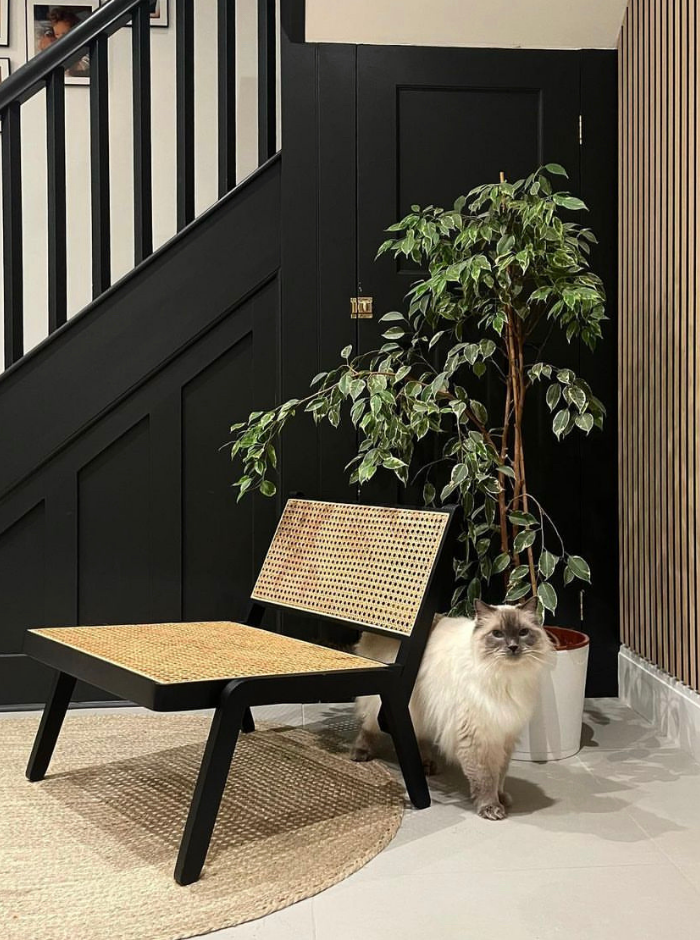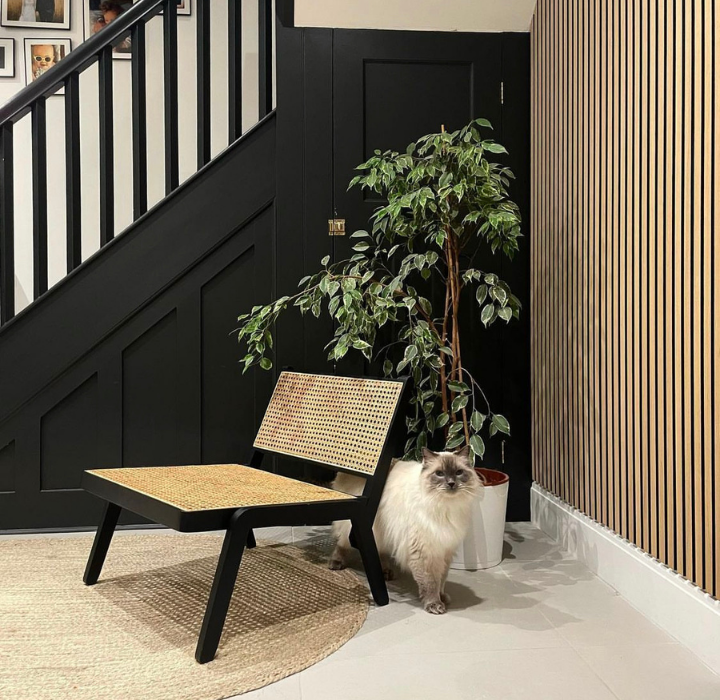 Scandi style with clean lines and jute rug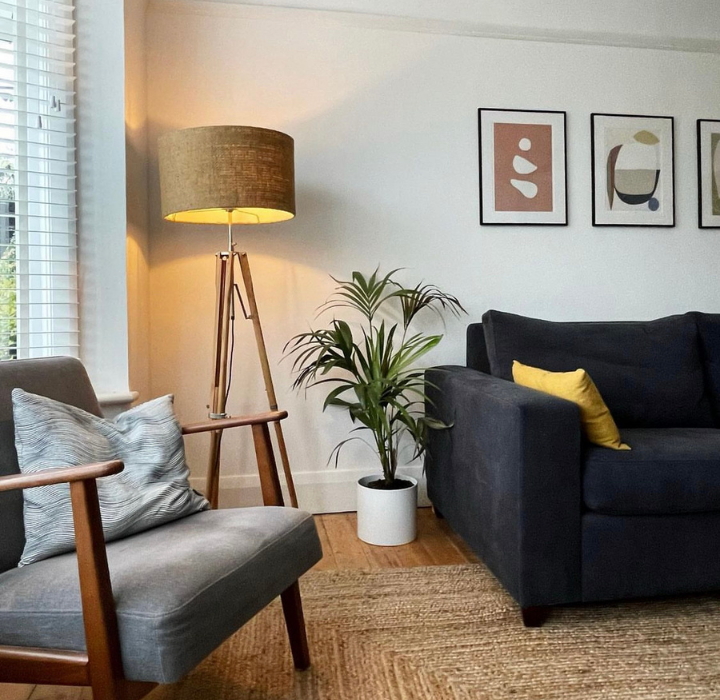 Visual simplicity bringing a sense of calm
Natalie's Renovation Story
"I love taking a property back to its bare bones and exposing all its potential"
What drew you to this property?
Aside from the incredible beach location, the house is within walking distance of the town centre. Worthing has brilliant schools and everything we need right on our doorstep. There are so many exciting devopments in the area and new restaurants popping up all the time. Moving across from Brighton gave us the opportunity to find a bigger property for our budget, and we have already made some great friends.
How did you plan the renovation?
The whole house needed modernising, but we knew we would have to start upstairs first, as there was no central heating. With a new baby on the way, installing central heating and renovating the bedrooms and bathroom was the priority. I also think a bedroom is a kind of sanctuary and no matter the state of the rest of the house, at least there is somewhere to completely relax.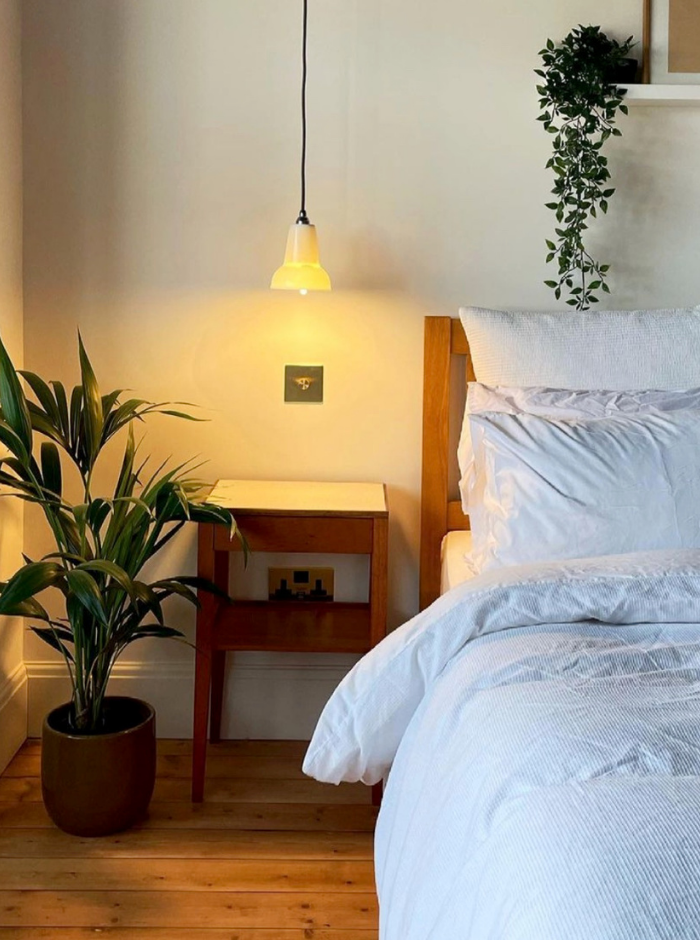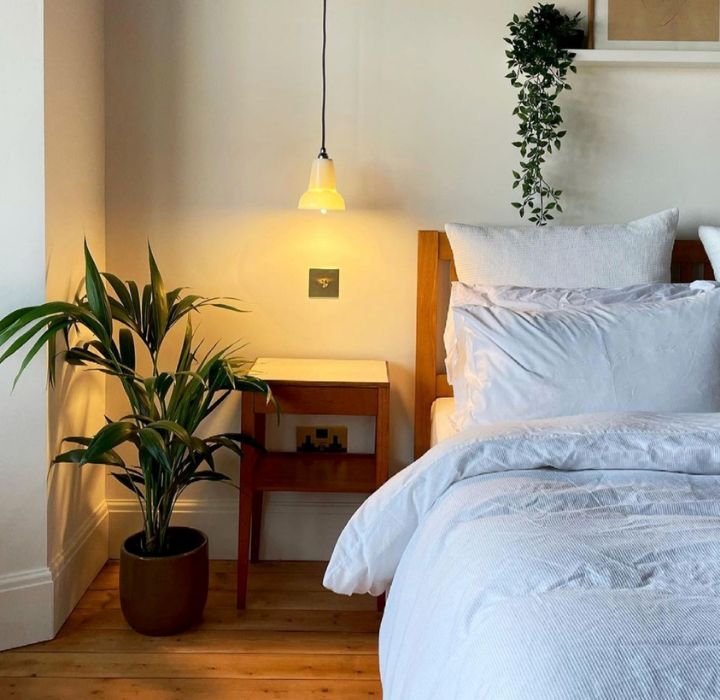 Tranquil Scandinavian design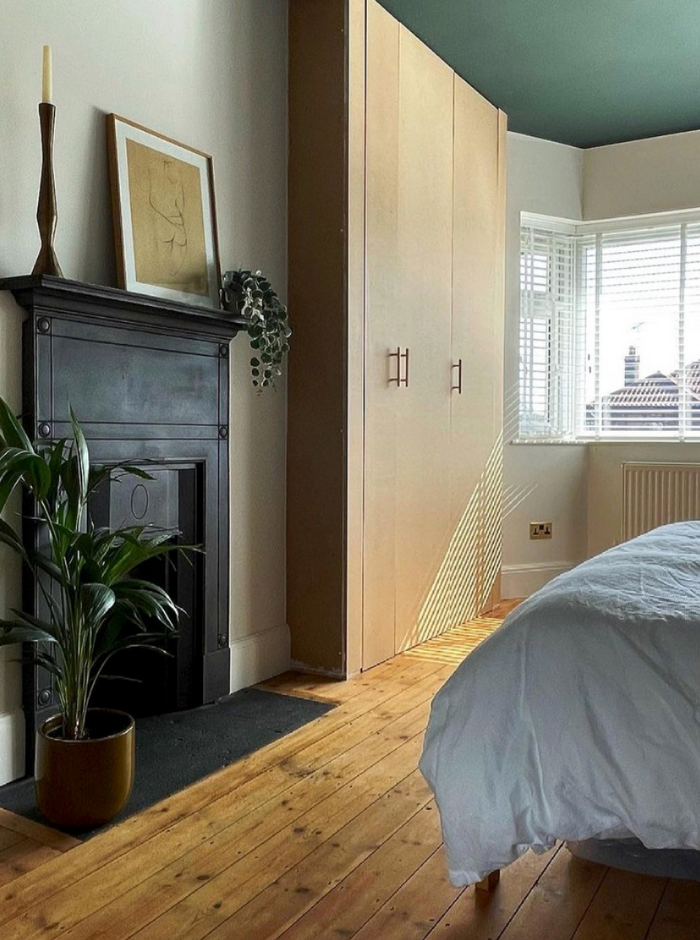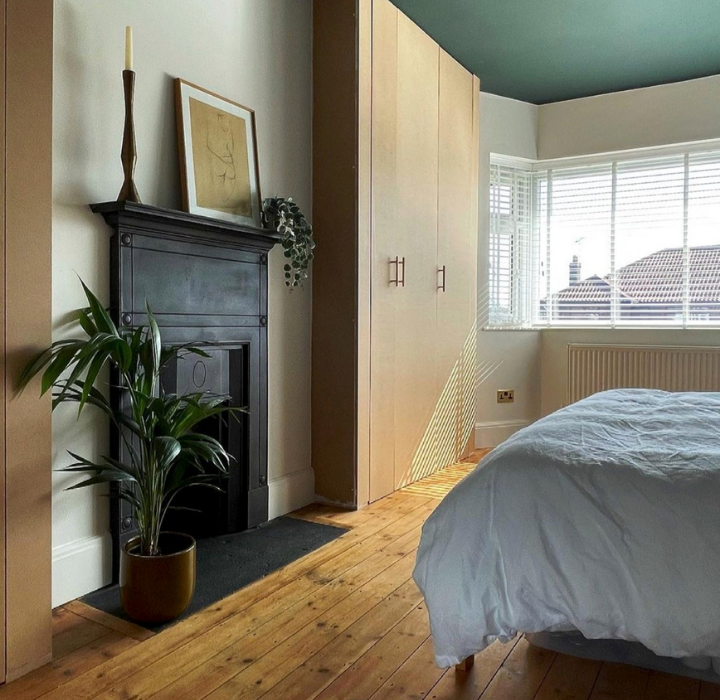 Functional simplicity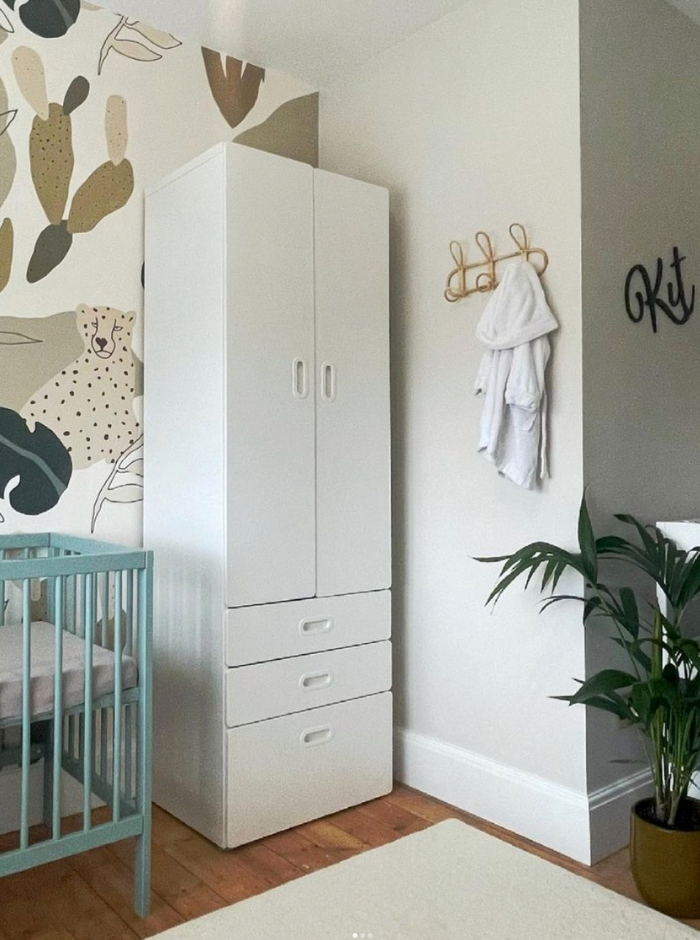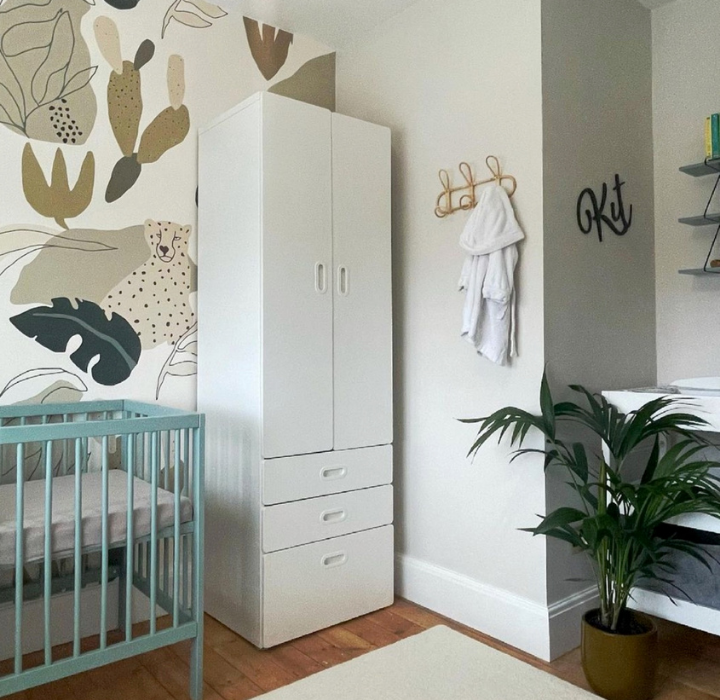 Relaxing neutrals for the nursery
How did you juggle the building work around your job, a baby and a toddler?
Once we had completed on the property, we had the builders in straight away to get the major restoration work done before we moved in. We lived with my parents until the house was ready. Then our son was born and I was on maternity leave for 6 months. The decorating side of things happened during nursery and nap times! I just tried to cram in what I could, whenever I could.
Any advice for finding tradespeople?
We were very fortunate and used an incredible team that we previously hired for our other renovations. MJ Barnes Property Maintenance are a talented bunch! If you can find builders to work with from start to finish, I would highly recommend it. Timing is key, and trying to manage different people for different jobs can cause delays, which in turn can be costly.
Any surprising finds in the attic?
Haha, this question makes me smile! A nice find from this house was an old newspaper dating back to October 1943, which we had framed and is now hanging in our downstairs loo. But there is a funny story from our previous property in Brighton. A bag of various "toys" was found in the attic there, and that gave us a lot of laughs! The builders used them in a prank and hid them in the electrician's wardrobe.
Did the house have many original features?
Although the upstairs of the house hadn't been touched since the 1950s, the original 1930s fireplace, which was in the fourth bedroom, was sadly in too poor a state to keep. The pine floorboards throughout the downstairs rooms are the only original feature left, unfortunately.
Did you have specific ideas for the interior design?
I had a general idea of the style I wanted for the whole house. I love MCM (mid century modern) furniture and Scandi designs. I've tried to be braver with colour which also means being conscious of making sure there's a sense of flow from room to room. When it's time to start a new room, I make a million mood boards until I'm happy.
"Instagram is probably my biggest source of inspiration. It's a never ending drip feed of the most amazing creative inspiration. Pinterest is another brilliant go-to."
What's your favourite room?
Without a doubt, the bathroom. Originally, there was a separate toilet and bathroom, and we knocked them through to create one room. We wanted to maximise space as much as possible. Instead of having a bath and shower unit, we decided to go for an extra large bathtub. I'm so glad we didn't try to cram a shower unit into the corner. The extra space gives it that real wow factor.
There's more I still want to do in here, like add some more plants and maybe a bench of some sort. Although I think as other rooms become complete, it may change over and over again.
Renovation Tips & Advice
Natalie has renovated three properties to date, and has gained a wealth of experience along the way. We asked her if she had any advice for someone who tackling a renovation for the first time:
Try to have addional savings of 10-20% for the work, in case of emergencies, although it is possible to come in on budget.
Pay builders weekly and never pay huge sums up front.
A quote is a contract, which is different from an estimate. If anything is unclear about a quote, don't be afraid to properly clarify the details before signing.
Always start with the electrics and plumbing.
If you need to restore flooring, make sure the plastering is done first as this is a really messy job.
Plug sockets! You will always need so many more than you think.
Add a downstairs loo if you can.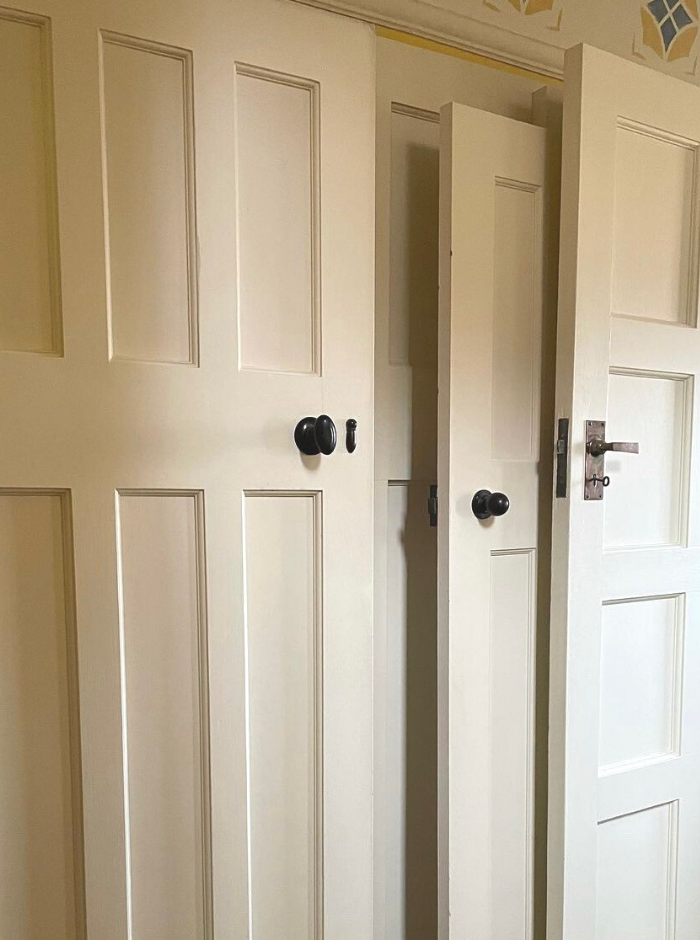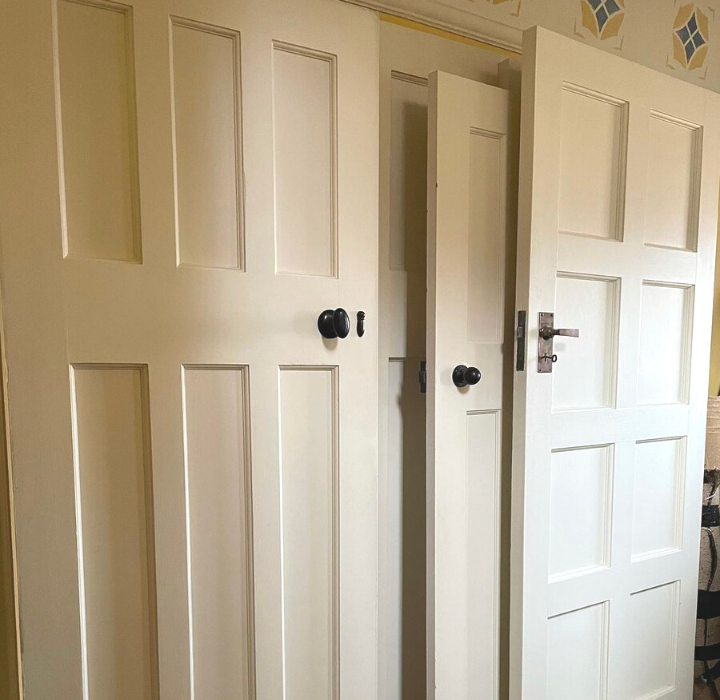 Original doors ready to be stripped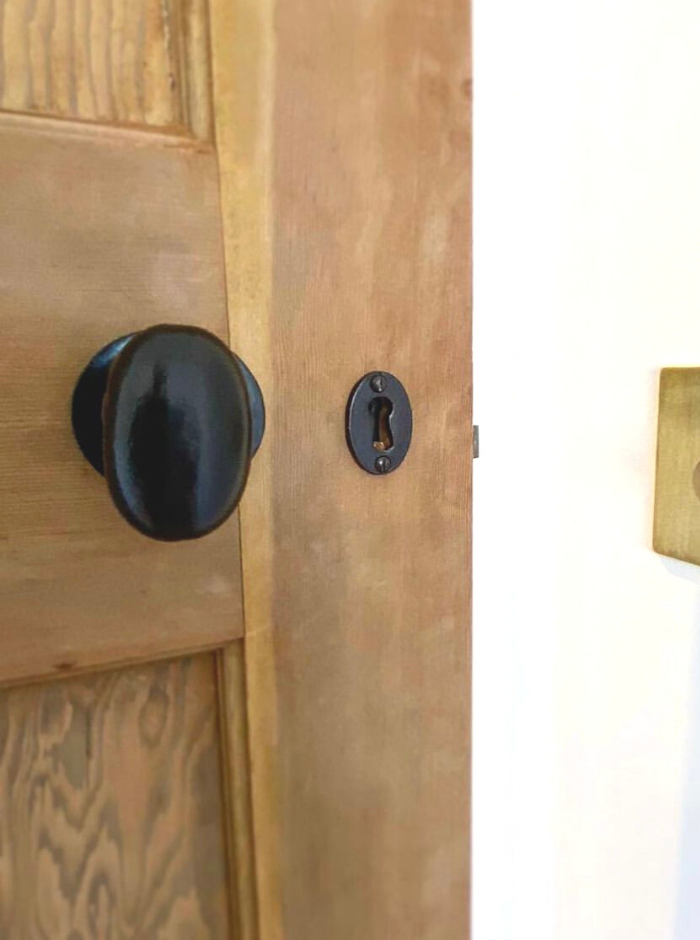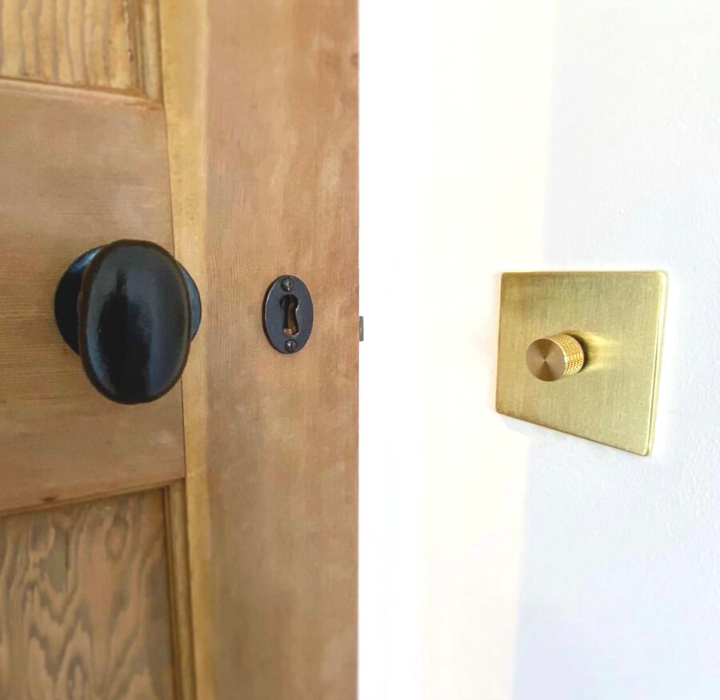 Stripped doors with vintage style oval cast iron door knobs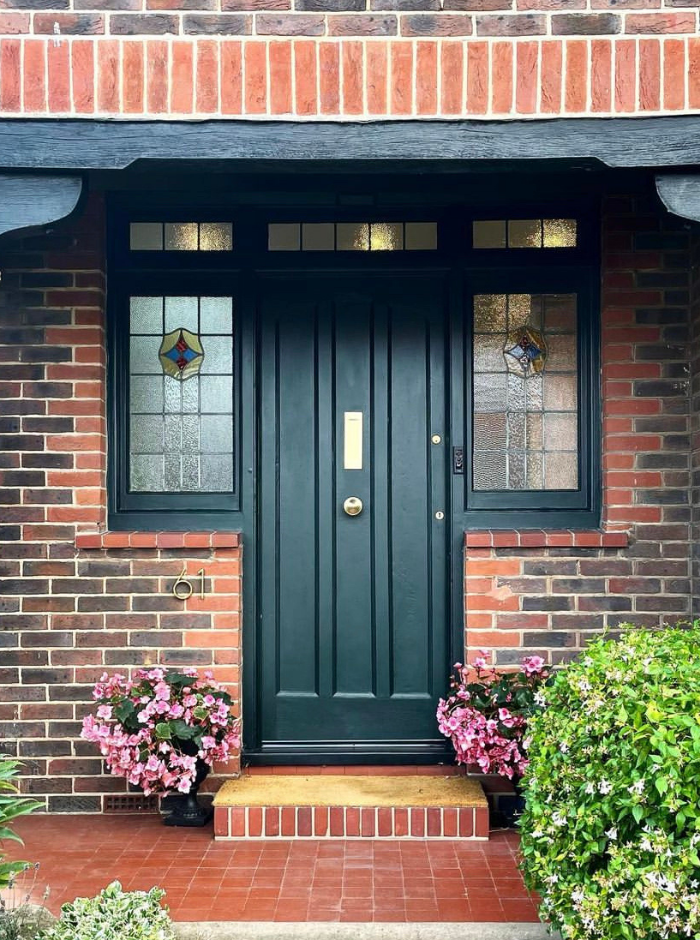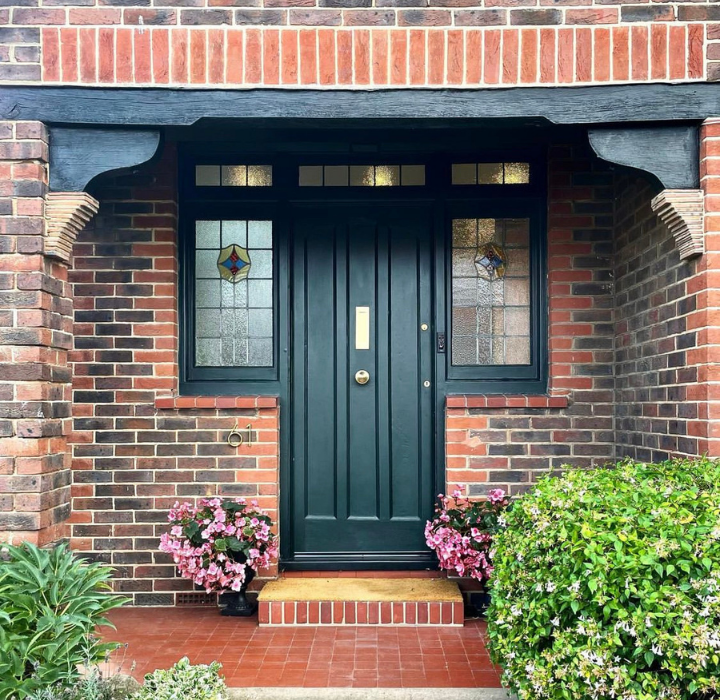 Newly painted front door with brass hardware
Project Directory
Natalie's Top recommended businesses and tradespeople:
MJ Barnes Property Maintenance, Peacehaven
Herts Doorstripping, Rickmansworth
Facebook Marketplace - for all sorts of great finds.
Suffolk Latch Company - the place to go for fab door knobs!
Comments