Traditional Suffolk Aisled Barn Conversion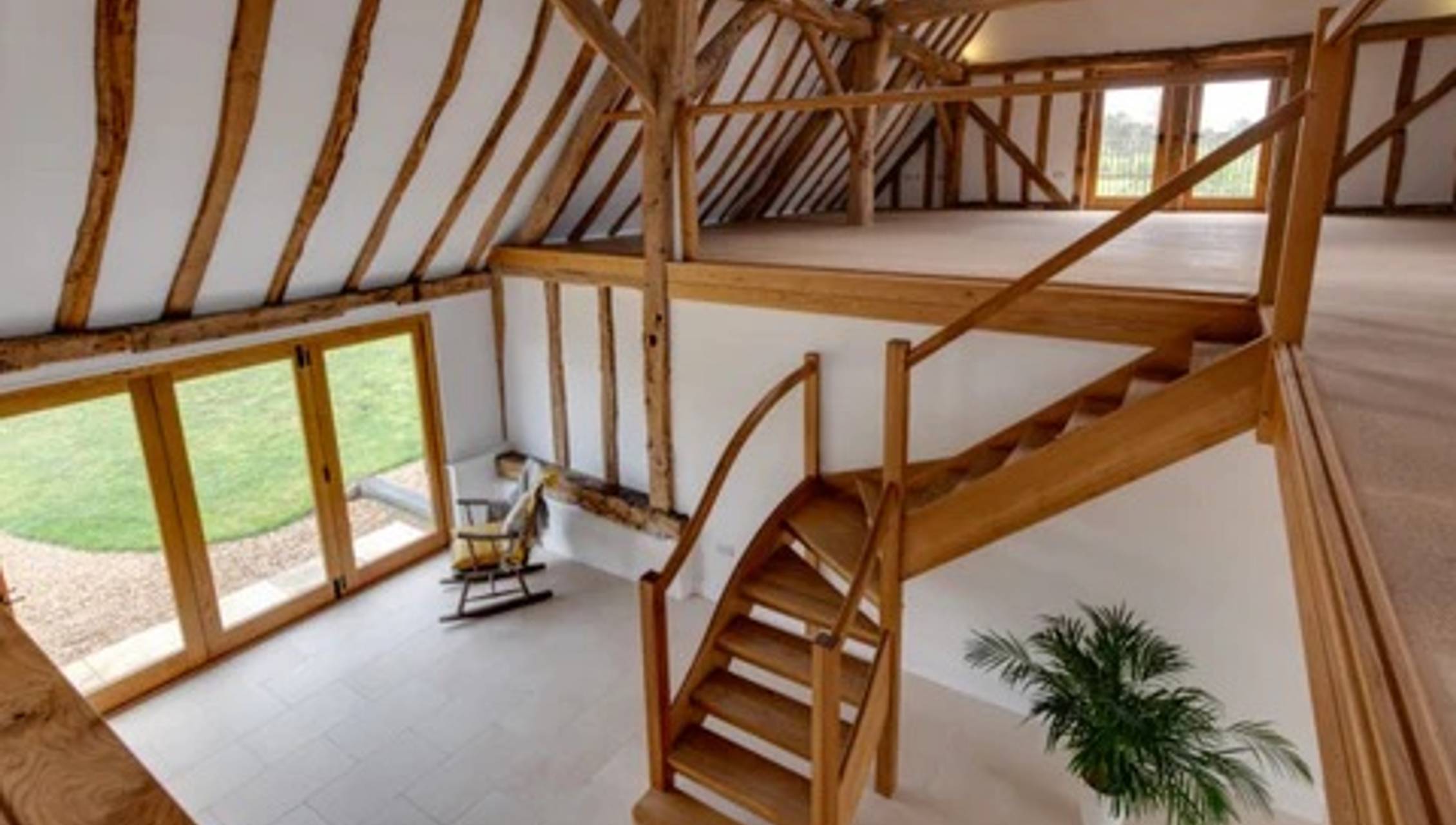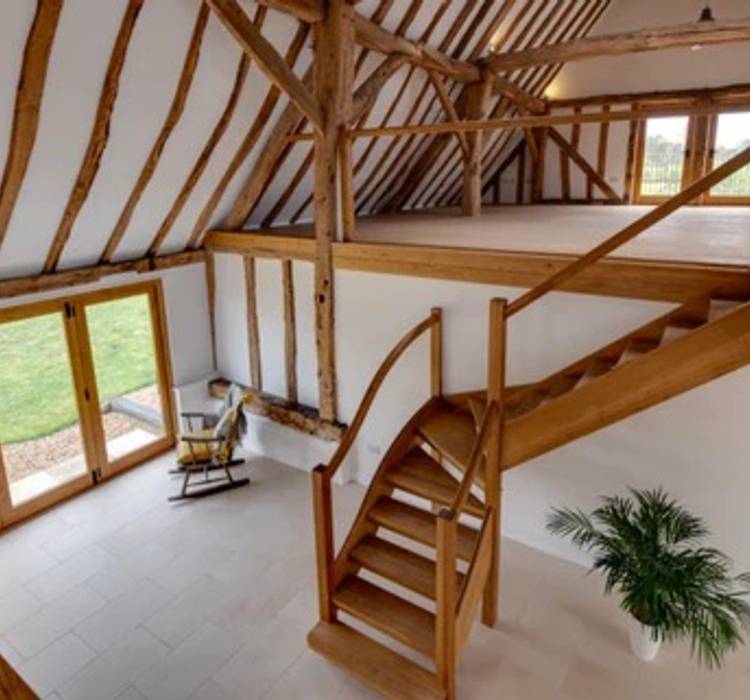 Traditional Suffolk Aisled Barn Conversion
Oak Meadow Barn was bought by Brian and Lee Rook in 2014 as part of a multi-barn renovation project of 3 barns. With stunning countryside views, it is a wonderful example of a traditional Suffolk Ailed barn.
Brian is well known for his specialist joinery skills and has previously worked on projects such as St Paul's Cathedral and Temple Church, London.
'Oak Meadow has been a labour of love,' he said. 'And we enjoyed bringing the barn back to life.'
His attention to detail has certainly paid off, with stunning bespoke joinery work incuding the fully restored staircase, featuring glass inserts.
The barn has been designed with four bedrooms on the ground floor and a large open plan living space on the first floor. This inverted design not only makes the most of the beautiful countryside views, but also ensures that the restored beamwork can be fully appreciated. From ground floor to apex the barn stands at 12.5 metres.
The peaceful views from the first floor are truly wonderful and look out across the Suffolk fields. With neighbours nearby, the barn is secluded but not isolated.
As a Grade II listed property, there are many original features and interesting points of architecture such as the roman numeral carpenter assembly marks and the jowled posts.
Brian and Lee chose our Pewter Pear Drop Window Furniture to complement the oak frame windows. Pear drop is a classic design, ideal for country and period properties. The pewter finish is also the perfect rustic alternative to traditional black.
Outside, the barn is traditionally clad and the roof is tiled with hand-made terracotta peg tiles.
The 0.75 acre garden has a much-loved feature of an 800 year old stand-alone oak tree.
Comments