Italian antique Ironmongery from Lake Como Area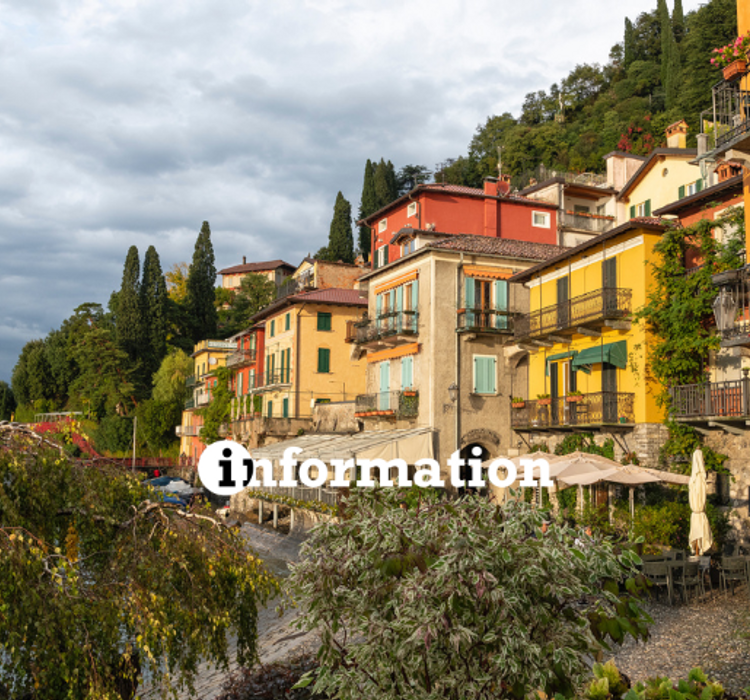 The Beauty of Lake Como
Lake Como is the third largest lake in Italy and arguably the most beautiful. It has been a retreat for the wealthy since Roman times and shore-side properties have had many celebrities and famous residents. George Clooney owns a luxurious lakeside villa in Laglio and others include George Lucas, Madonna and Richard Branson.
With stunning mountainside views and picture perfect villages set against the dazzling glitter of the water, it is not hard to understand why Lake Como is the destination per eccellenza.
Varenna - Medieval Fishing Village
Varenna can be found on the Eastern shore of Lake Como. Originally founded by medieval fishermen in 769, it is popular with tourists for being one of the most picturesque hamlets on the Lake. Known for its architectural beauty with luxurious villas, colourful houses and cobbled alleys. The winding lakeside path has cafes and restaurants where you can sit and take in the stunning views. This romantic village has a wealth of architectural history, with inspiring antique details from the medieval period right through to the nineteenth century. 
Italian Antique Ironmongery
Carl and Sharon, the owners of Suffolk Latch Company, recently took a trip to Varenna and brought back some great photos of the antique ironmonery they discovered on their walks.
Wandering through the streets of an old town is the perfect way to find inspriation for your home projects. Whether you live in a period property or want to bring a vintage look to your home, thse original antique designs are bound to give some new ideas.
Take a walk with us through the medieval cobbled alleys...

Old Door Latches
This gem was found on an antique door and is a classic thumb latch. Suffolk Latches are a great way to inject period character into your home, and this traditional design has remained the same for centuries.
For an antique-inspired latch for your home, see our range of Hand Forged Suffolk Latches including Gothic Latches with an arrow-end design in black beeswax and pewter.
Simple rustic look
Great for cottage style interiors
Co-ordinate with hand forged T Hinges
Traditional Suffolk Latches are a great way to inject period character into your home.
Door Bolts
Mortice style locks were invented in the nineteenth centruy. Prior to this, bolts were used to secure doors. There are some fine examples of medieval and Renaissance door bolts around Varenna, including these hefty iron bolts.
With the modern invention of locks there is no longer a need for such serious bolts on our doors. Bolts are now used for additional security, or for holding stable doors together.
Choose from large straight and cranked bolts in classic hand forged styles. The shpeherds crook and fishtail bolts are popular designs and look great on old oak doors.
Secondary security
Privacy locks
Stable doors
Gates & Sheds
Door Studs & Rosehead Nails
Studs were first used on exterior doors and gates to provide protection from sword and axe attacks. Later they became more of a decorative feature. The buildings in Varenna date far back to the medieval era, when the inhabitants of Veranna had to negotiate frequent attacks from nearby Como, often retreating to the nearby military outpost at the Castle of Vezio.
Many of the doors in Varenna show this medieval history and feature studs, some for decoration and some for protection.
Traditional pyramid studs are a great additional to the front doors of period properties. Or choose something a little different and choose a decorative stud for extra character. Rosehead nails can also be used as decorative features and many homes use 35mm nails to give authentic period detail.
Pyramid Door Studs
Rustic Studs
Rosehead Nails
Square Nails
Door Knockers
These lion door knockers are a traditional design. Note the neo-classical arched doorway, a clasic feature of the Greek revival motifs found in the architecture of the Rennaisance period.
The liion door knocker is also a great feature on British doors, with number ten Downing Street being a classic example. A great choice for bringing instant character to your front door.
Brass Door Knockers
Classic Designs
Instant Period Makeover
Pull Handles
In contrast to the elaborate designs of the Rennaisance period, these simple pull handles have a utilitarian style. The iron has weathered and rusted over the centuries although is still perfectly functional and now adds to the rustic charm.
Hand forged door furniture is recommended for internal use only, unless it has a specific external grade coating. However, if you are looking for real rustic charm, use outside and it will soon weather and look as if it has been part of your home for many years.
Pull handles are ideal for large cupboards and passage way doors that don't need latching or locking.
Simple utilitarian handles
Cupboard handles
Easy to fit
Comments