Spotlight On...Oil Rubbed Bronze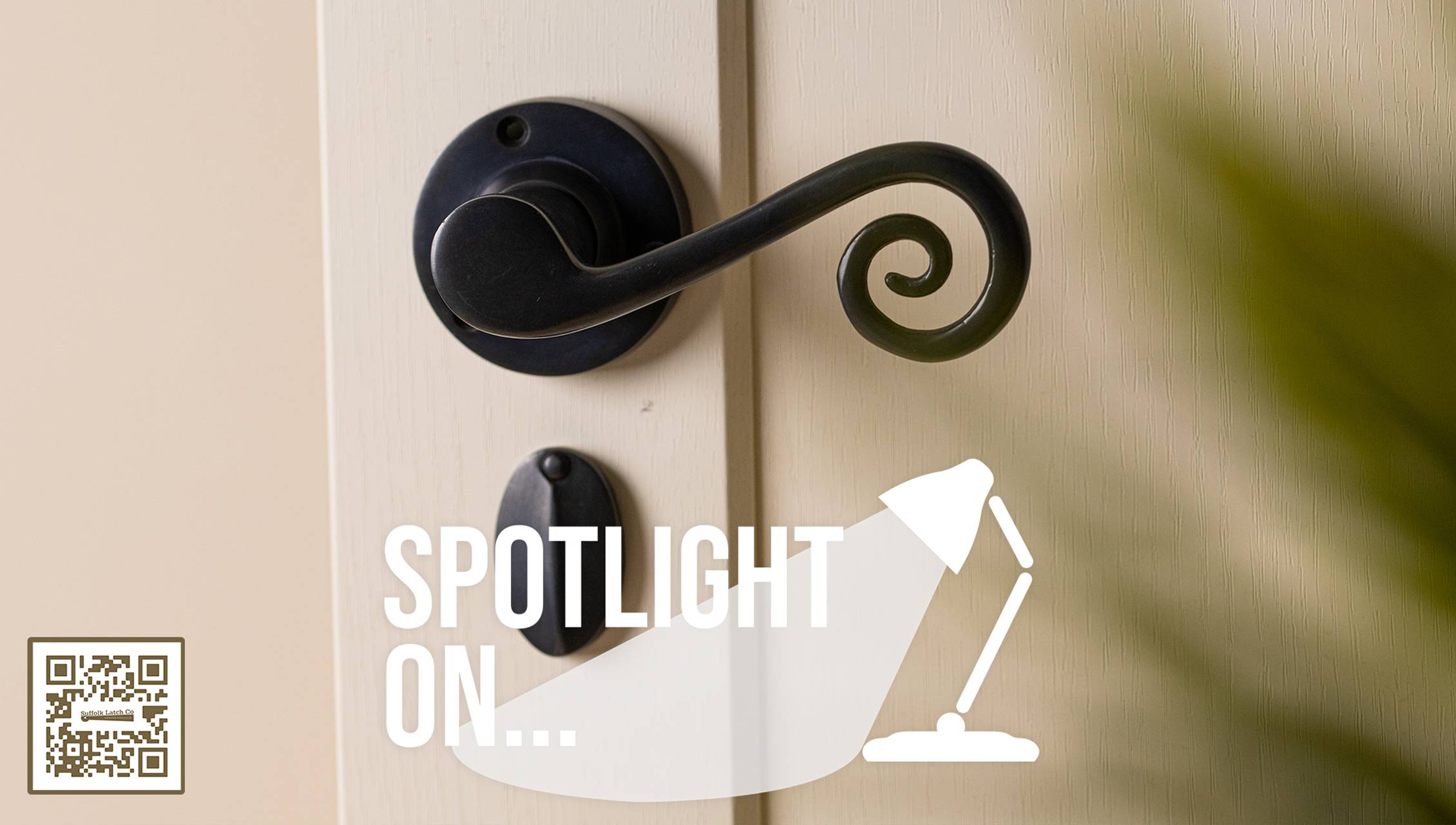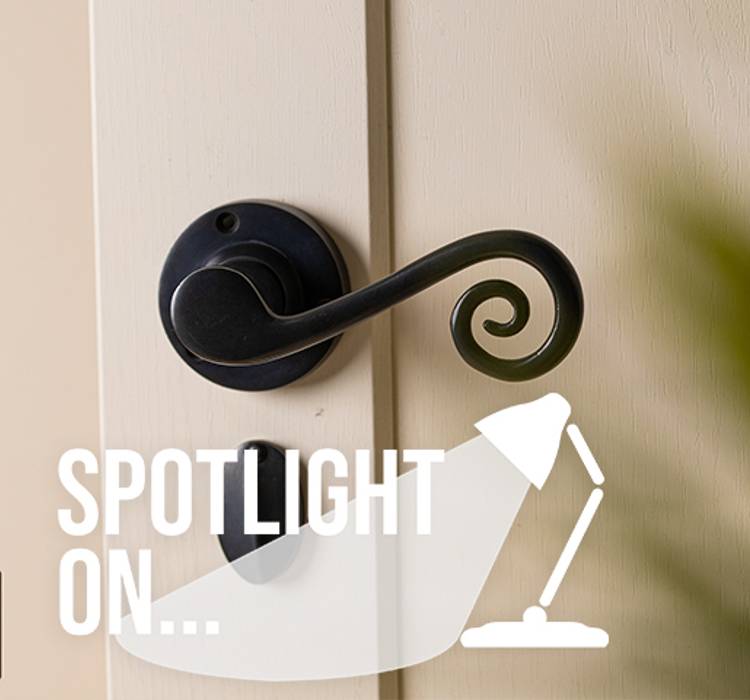 Oil Rubbed Bronze is a popular hardware choice for period properties and homes with vintage style interiors, but what is Oil Rubbed Bronze? Also known as a living finish, oil rubbed bronze door furniture is made from solid bronze and has a dark coating that is designed to change and patina over time. In areas of high wear, this darker colour will burnish to reveal beautiful copper highlights. No two pieces will wear the same and this patinaed effect offers the impression of an authentic antique product. 
We have extended our oil rubbed range and now have a gorgeous selection of round rose items including lever handles and door knobs with matching keyhole escutcheons, a bathroom turn and release and a classic coat hook. Elegant designs for a timeless look.
Oil rubbed bronze door furniture for classic period style
Round Rose Door Handles
The new oil rubbed bronze round rose door handles are available in two classic styles: Monkey Tail and Fly. The Monkey Tail design originates from the 19th century and is the ideal choice for ironmongery in country homes and traditional interiors. The Fly handles have more of a contemporary style and work well in both modern and period properties. 
The handles are sprung and suitable for fitting with a standard tubular latch, sash lock and bathroom sash lock. For locking doors, co-ordinate with the oil rubbed bronze escutcheons. The matching turn and release is a thumb turn lock that is fitted with a bathroom deadbolt for bathroom doors.
Lever On Rose Door Handles are a versatile choice as they can be fitted to any door, offering a co-ordinated look throughout a home. As bronze is a non-ferrous metal these can also be used on external doors. If you are using the oil rubbed bronze for external doors, please make sure the handles and knobs are  fitted with an insurance approved 5 Lever Sash Lock or Euro Cylinder Lock.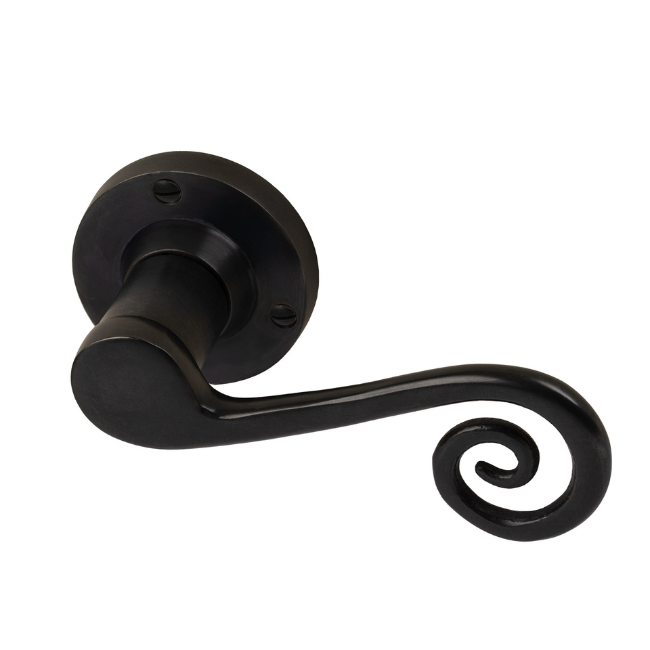 Round Rose Monkey Tail Handles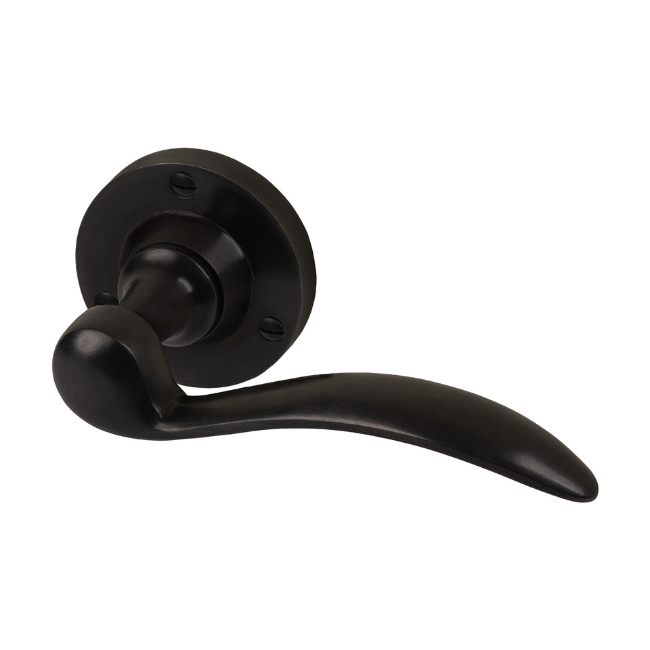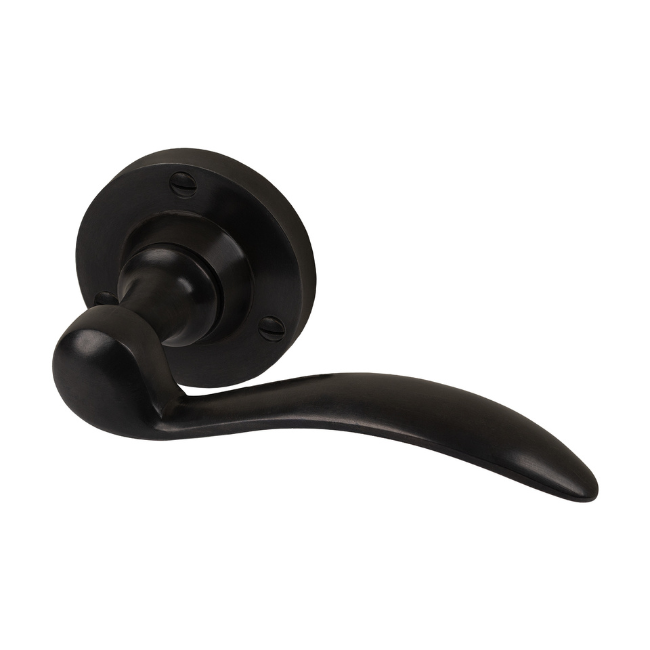 Round Rose Fly Handles
Classic Door Knobs
Door knobs are a traditional choice and offer a great look for period inspired interiors. These new oil rubbed bronze door knobs are available in oval and round styles and set on a simple round rose.
These are sprung door knobs suitable for fitting with a standard tubular latch or sash lock. As with the lever on rose handles, these knobs can be used on any door, both internal and external, as long as they are fitted with the correct sash lock/tubular latch. We advise choosing a 4 inch size latch where possible, or at least a 3 inch sash lock/tubular latch. This will ensure the knob is set far enough away from the edge of the door to prevent rapping knuckles on the door surround.
Oil rubbed bronze door knobs are a timeless choice for your home. Match with co-ordinating escutcheons, bathroom turn and release and coat hook.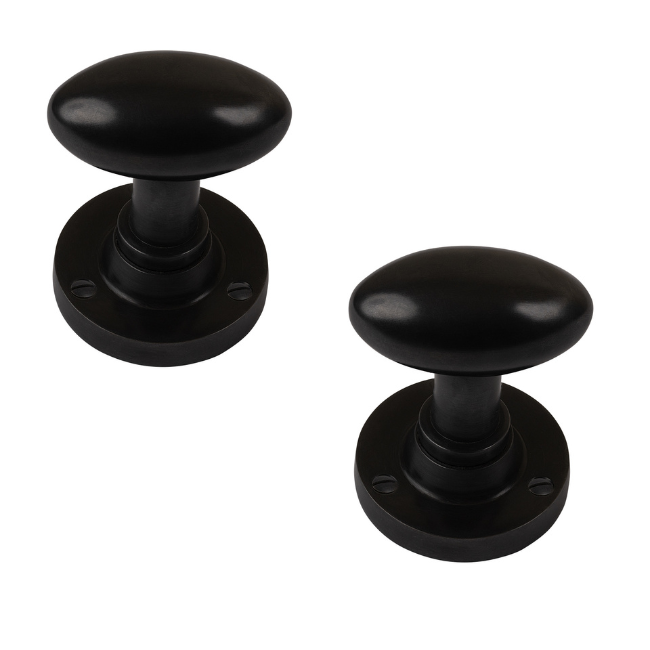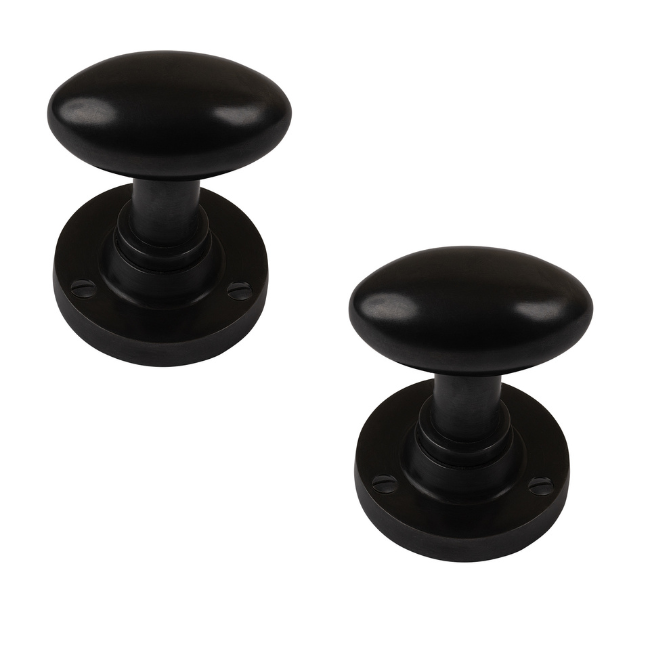 Oval Door Knobs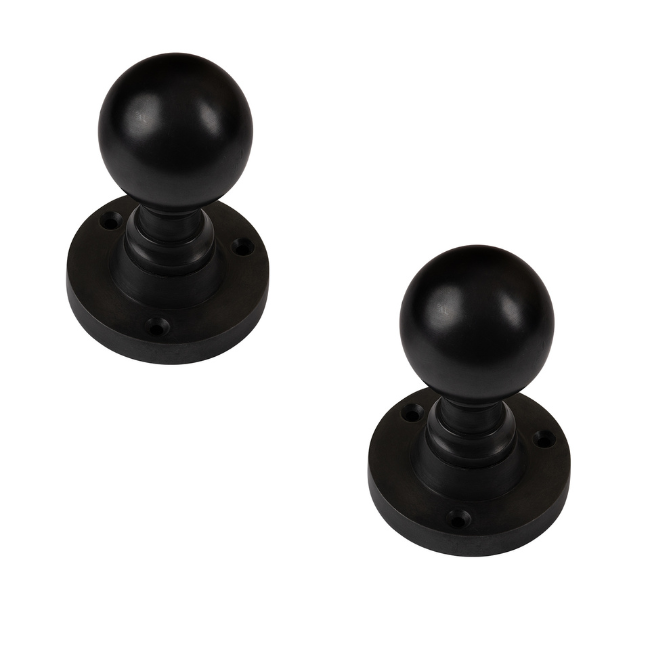 Round Door Knobs
Popular for traditional homes and vintage interiors
Matching Accessories
To give your home project that real profession finish it is important to choose matching accessories that will give the all important finishing touch. The oil rubbed bronze accessories are designed to co-ordinate with the door handles and door knobs.
Covered and uncovered escutcheons are essential for locking doors and give a professional touch to a locking door. Bathroom doors will need a bathroom turn and release and these are designed to be fitted to a mortice fitted bathroom deadlock or bathroom sash lock. 
The coat hook is an additional accessory that can be fitted to coat racks in hallways, the backs of doors, kitchens or cupboards. These can also be fixed to a wall but please check the quality of the wall. Some walls may require alternative screws to the standard ones supplied. See also our range of matching Oil Rubbed Bronze Cabinet Knobs and Cup Pulls and Pull Handles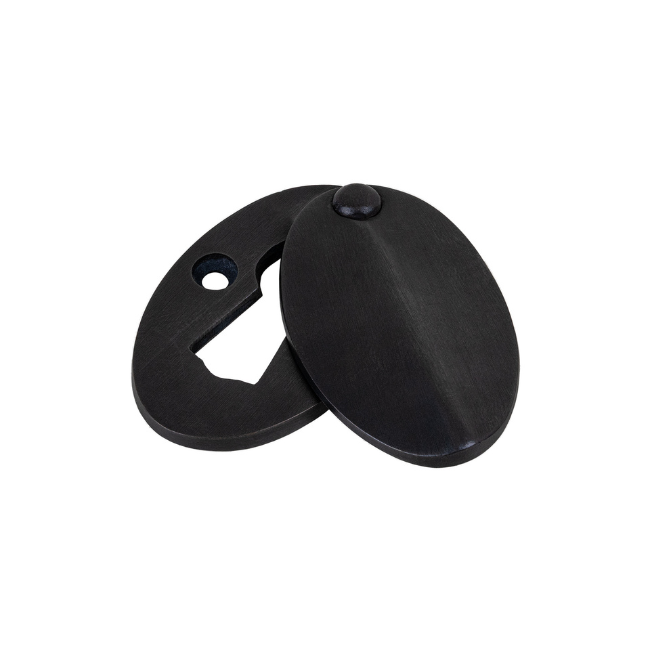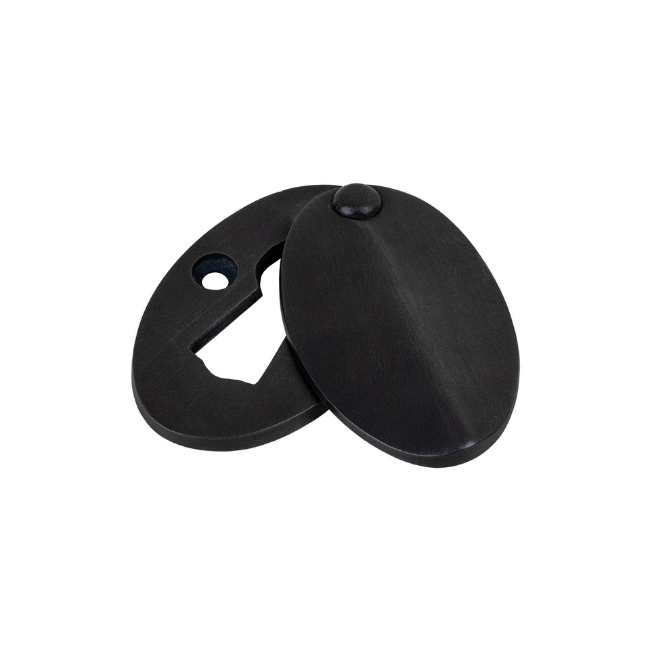 Oval Covered Keyhole Escutcheon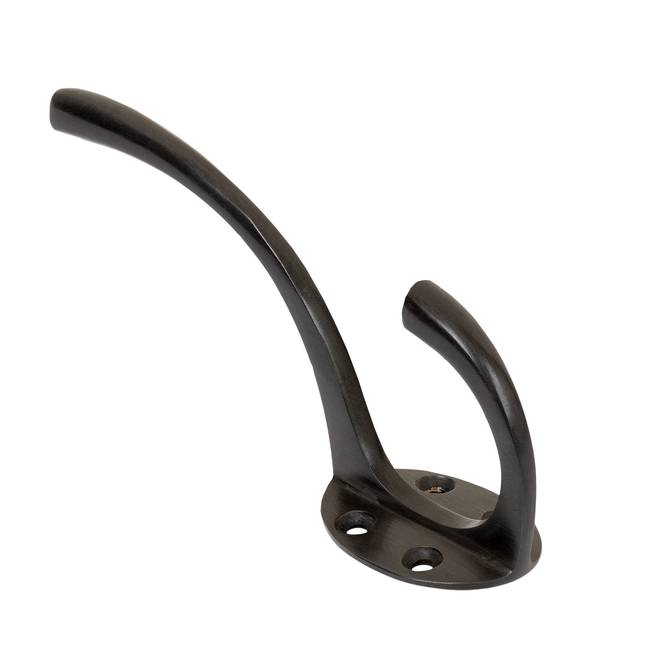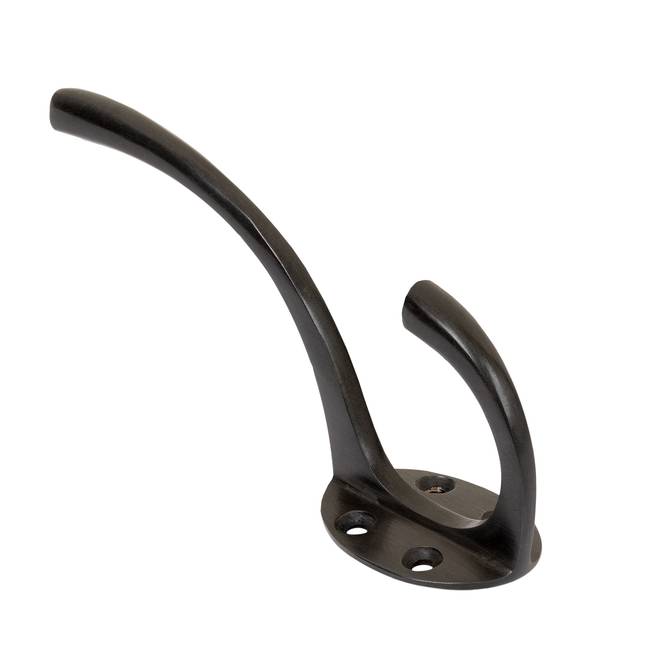 Classic Hat & Coat Hook
Comments