What is a Multipoint Door Lock?
If you are researching door locks, you may have come across a multipoint door lock. But what are these and what are the benefits of choosing this type of lock?
What is a Multipoint Lock?
The name multipoint refers to the multiple locking mechanisms that make up the whole lock. Multi point door locks have historically been the best choice for uPVC and are common for exterior doors on modern houses. These types of locks are not suitable for traditional wooden doors due to swelling and shrinking issues with changing weather, which causes the locks to jam. As uPVC can be less attractive than a traditional wooden door, composite wood is a good solution. Accoya modified wood has 75% less swelling and shrinking issues and is one of the world's leading high technology woods.
Benefits of Multipoint Locks
Offers more than three times the level of security when compared to a traditional single bolt mortice lock.
Recognised by insurance companies. Due to the extra security this type of lock provides, installing these external locks can reduce your insurance premium.
There is greater durability due to the multiple bolts and latches speading the load-bearing of the door's weight.
The lock itself is inside a gearbox and can be replaced separately from the multi point locking system.
Door Handles for Multipoint Locks
If you are fitting a multi point lock you will need a door handle designed specifically for this type of lock. The locks are operated by lifting the handle up to lock and unlock the mechanism.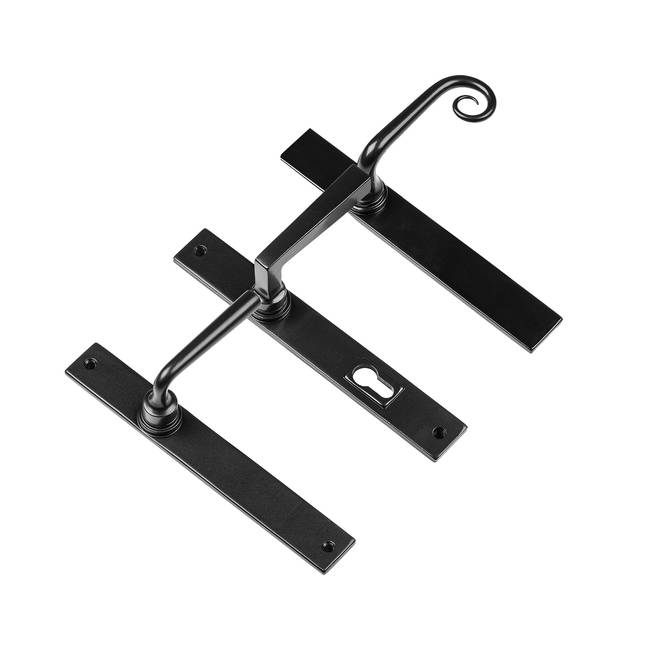 Multipoint Door Handles with Armor-Coat - £89.00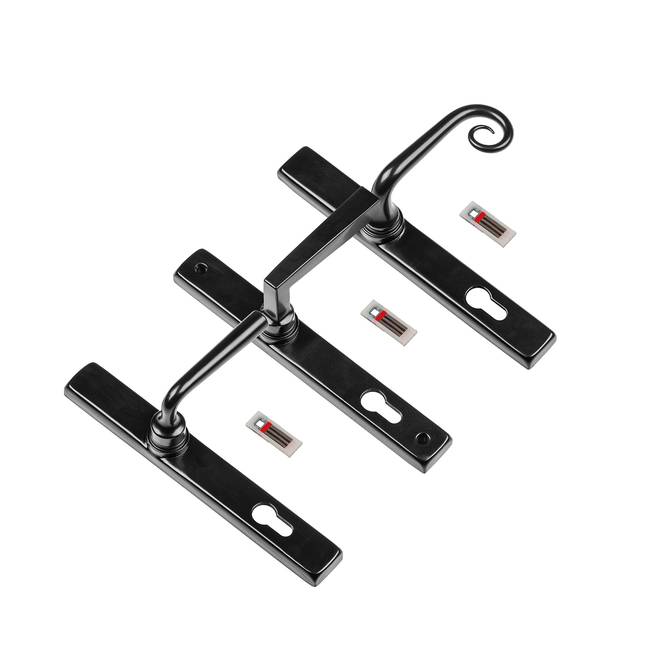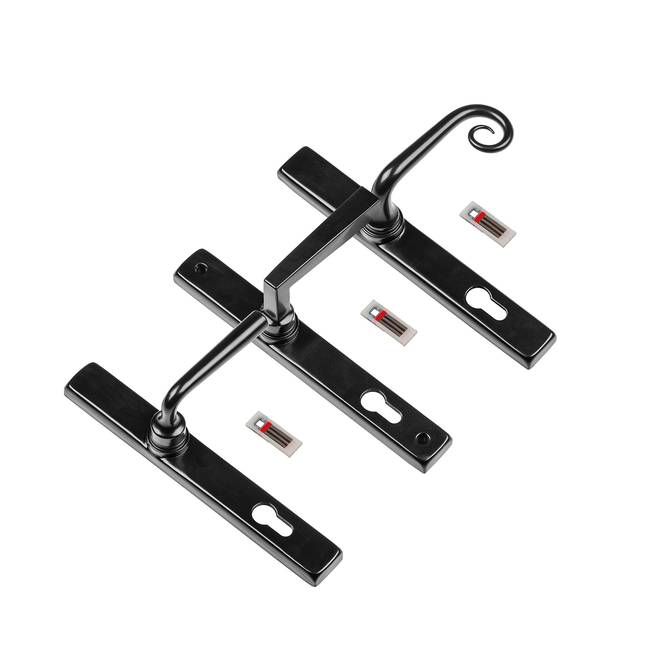 Multipoint Sprung Handles with Armor-Coat - £99.00
There are two types of Multipoint Handles available - sprung and unsprung.
Unsprung Handles, as the name implies, do not have a spring in the handle and rely entirely upon the spring in the lock. This is usually perfectly adequate with new locks, however if handles are being fitted to an old lock that is several years old, or a cheap lock, the spring may not be sufficient and your lever handle may sag or not return back to horizontal.
Sprung Handles solve the problem of the above old/cheap lock problem and have an integral spring cassette which allows the lever handle to be operated without sagging issues.
Suffolk Latch Company offer a range of Stonebridge Ironmongery premium quality door handles for multipoint locks with sprung and unsprung options. These are available in four distinctive designs: Padstow, Curl, Cotswold and Arundel. See our Stonebridge Ironmongery Lever Handle range for more details.
Comments