How to Lock Your Suffolk Latch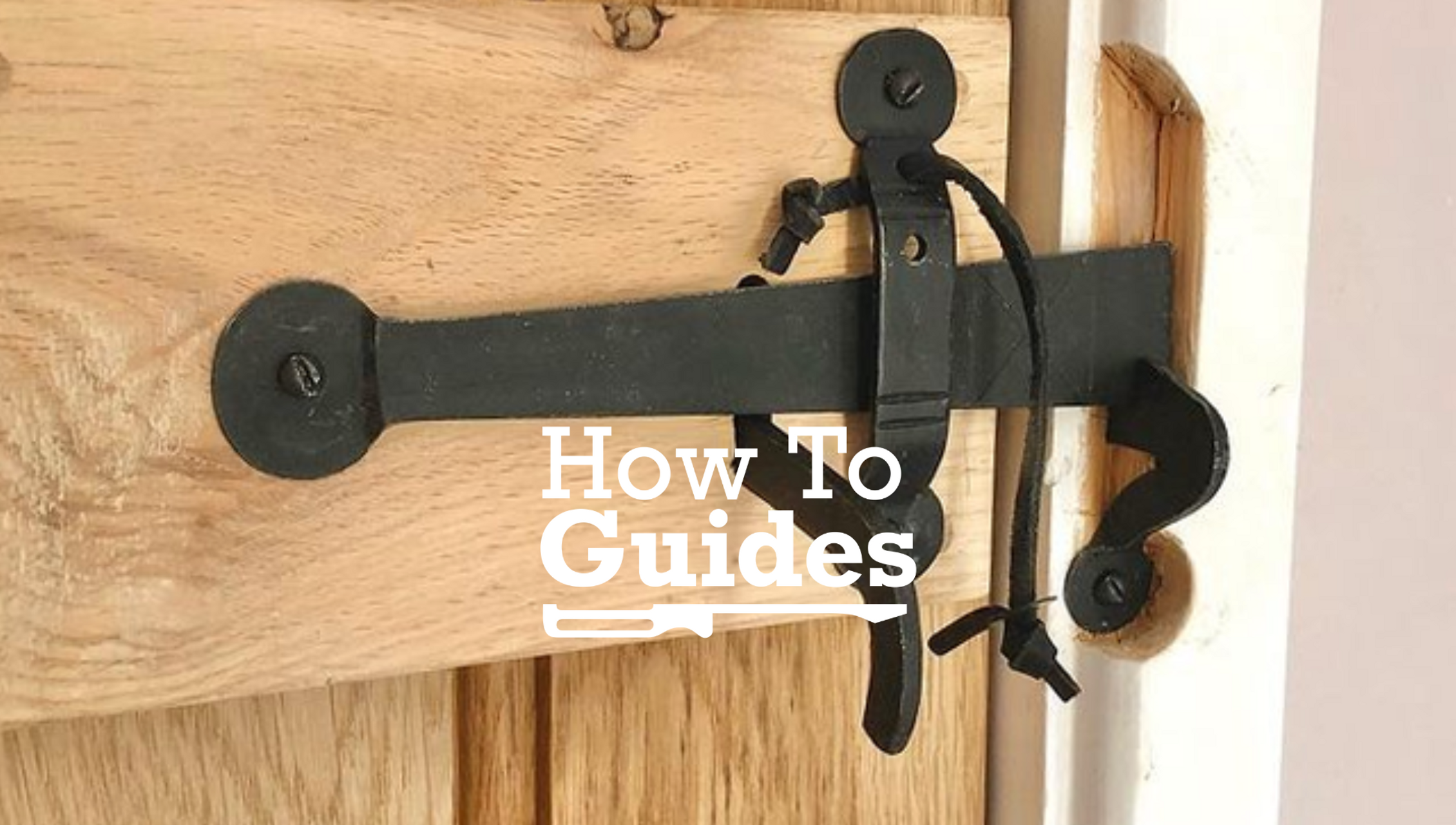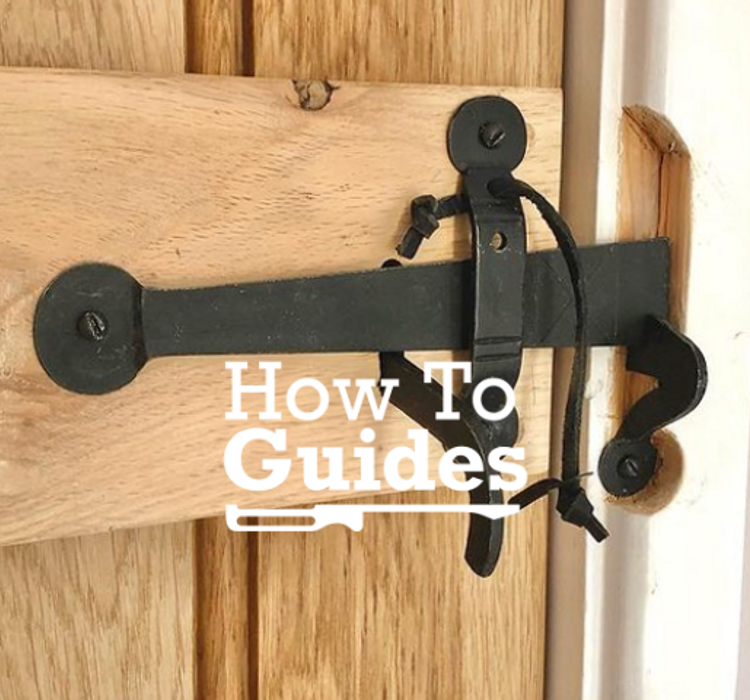 Locking Pins, Door Bolts & Privacy Locks
Many period properties and traditional homes have ledge & brace doors fitted with Suffolk Latches. This style of door is not suitable for mortice fitted locks, so what are the options if you want to have a privacy lock on your bathroom or bedroom door?
There are several options to choose from, each with their own benefits and drawbacks:
Locking Staples With Pin
Door Bolts
Turn & Releases
Locking Staples
Locking Staples are the traditional choice for a Suffolk Latch and offer a neat solution for an internal lock. These staples are designed to be fitted to the latch bar side of the door and prevent the bar from being raised.
There are two different styles of locking staple and they both include a small locking pin which is attached to a leather thong. Choose from Screw-On Staples or Knock-In Staples
Screw-On Staples are easy to fit and are available in three different styles to co-ordinate with the Suffolk, Gothic and Fine Handle Latches, in black beeswax and pewter finishes.
Knock-In Staples offer a traditional look but require absolute precision when fitting. These can be used on any latch and are also available in black beeswax and pewter.
Please note these locking pins can only be fitted to the latch bar side of the door which opens towards you, and not on the thumb latch side. Some bathroom and bedroom doors open into the room, and for these doors, a locking staple would not be suitable.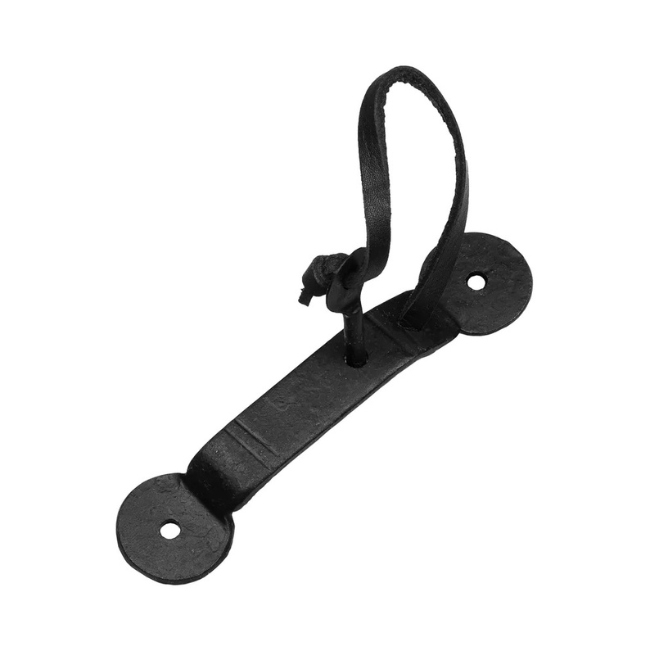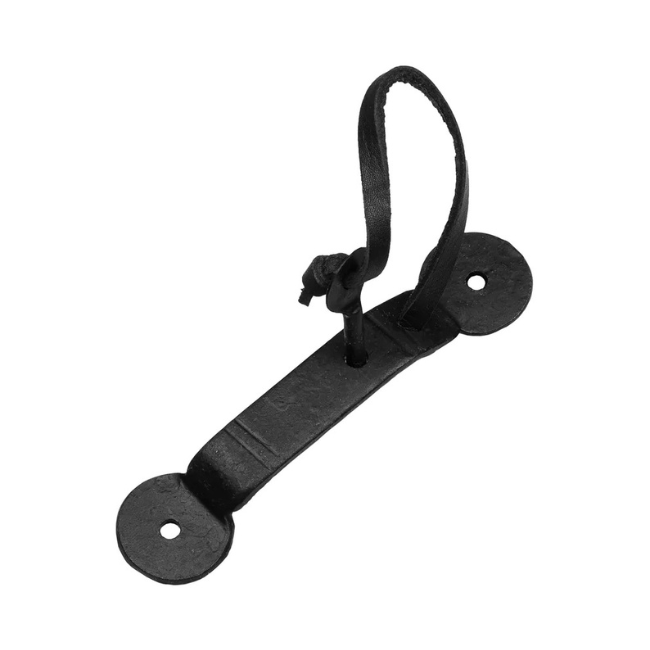 Penny End Locking Staple, Black Beeswax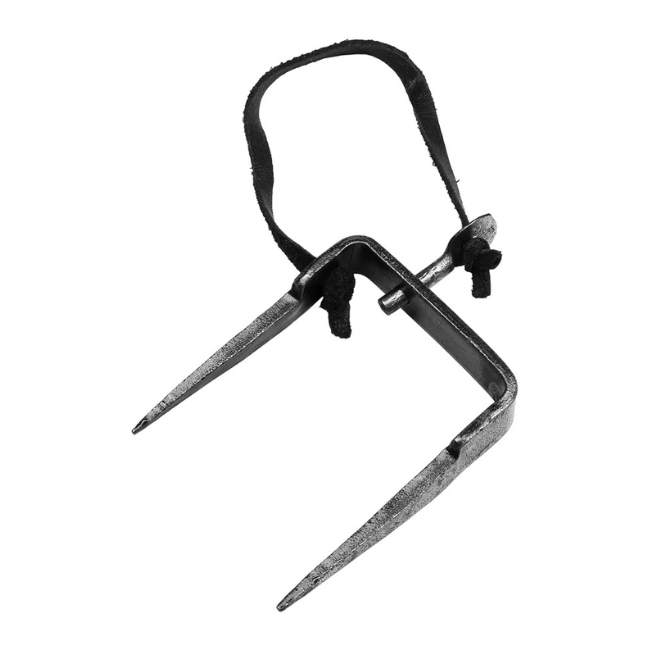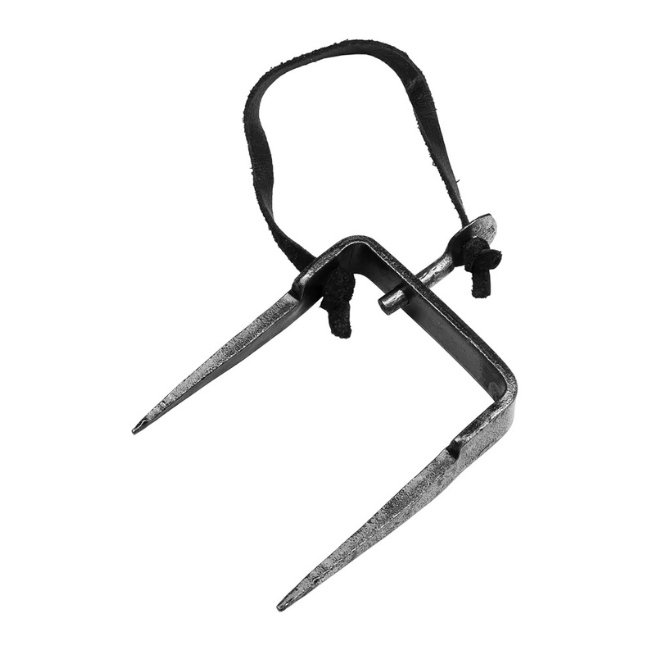 Knock-In Locking Staple, Pewter
Door Bolts
Door bolts are a versatile solution and can be fitted anywhere on a door, either above or below a latch. Hand forged bolts co-ordinate well with the rustic design of a Suffolk Latch. Choose from traditional Shepherd's Crook and Fishtail designs available in black beeswax and pewter.
The main drawback of a door bolt is that it is operable from the inside only. If you have young children, we recommend fitting the bolt at an out-of-reach level to ensure lock-in incidents do not occur.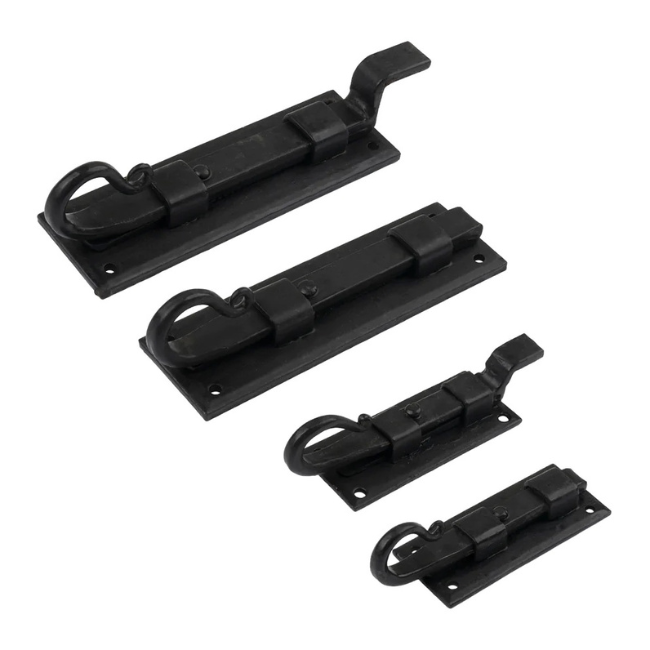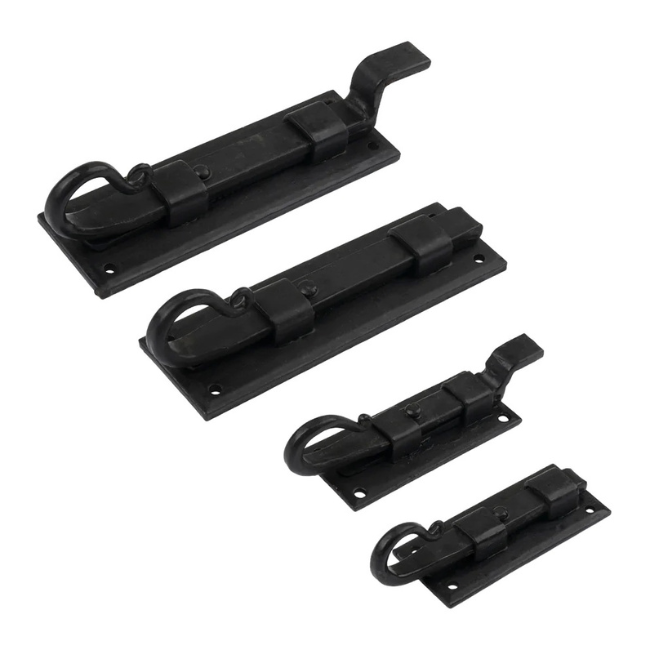 Shepherds Crook Door Bolts, Black Beeswax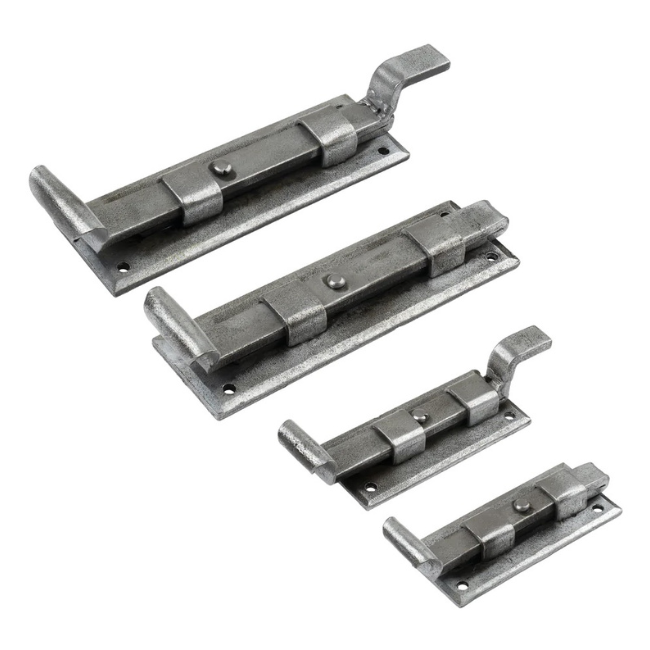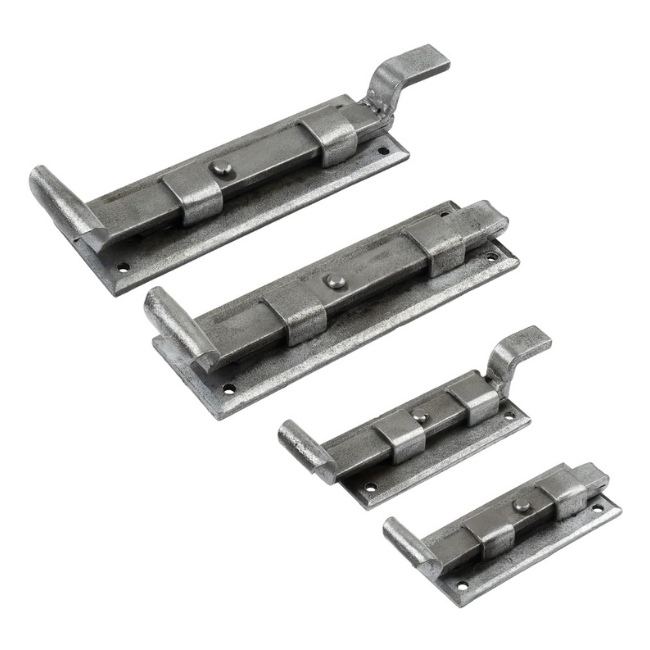 Fishtail Door Bolts, Pewter
Turn & Releases
Turn & Releases are privacy locks for bathroom doors. These are not the usual choice for a ledge & brace door, however the mortice bar can be trimmed to suit, depending upon where it is fitted.
The benefit of a turn & release is that it allows access from the external side of the door in an emergency. A great choice if you have young children or elderly relatives.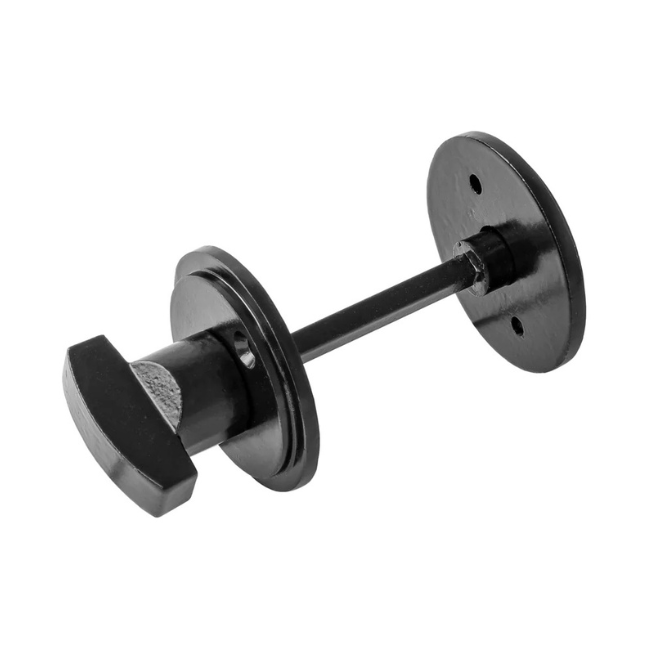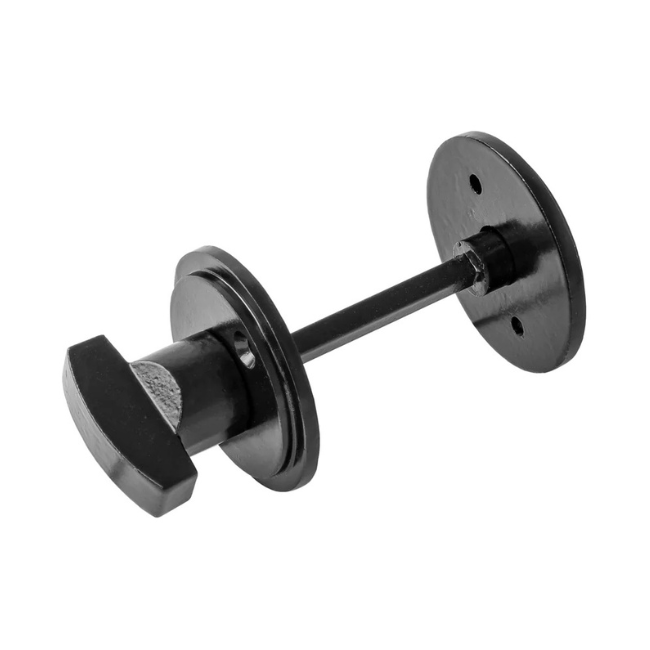 Cast Iron Turn & Release, Black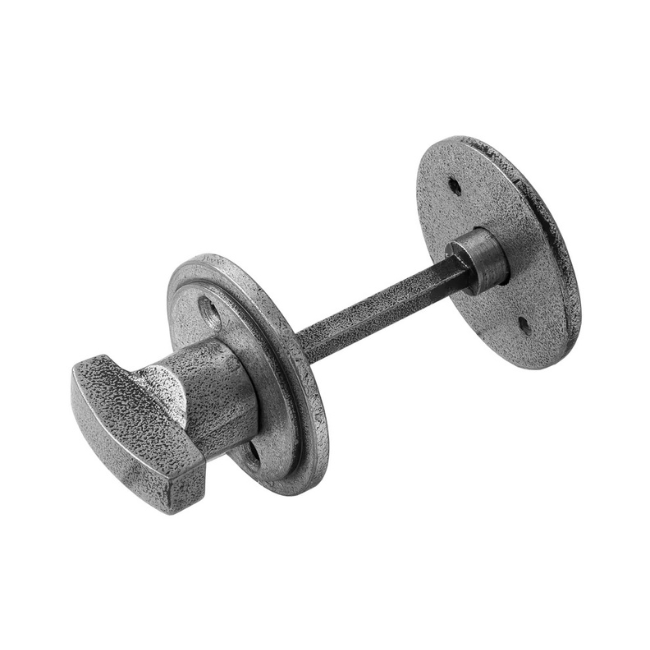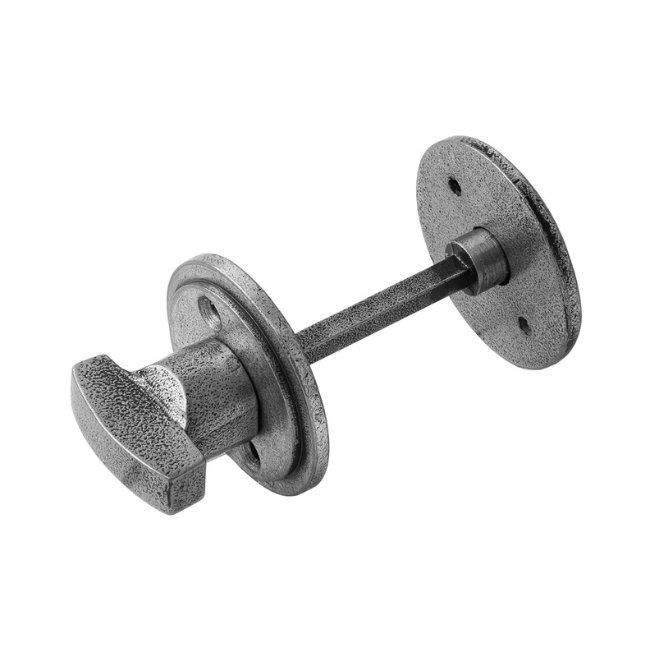 Cast Iron Turn & Release, Pewter
Comments